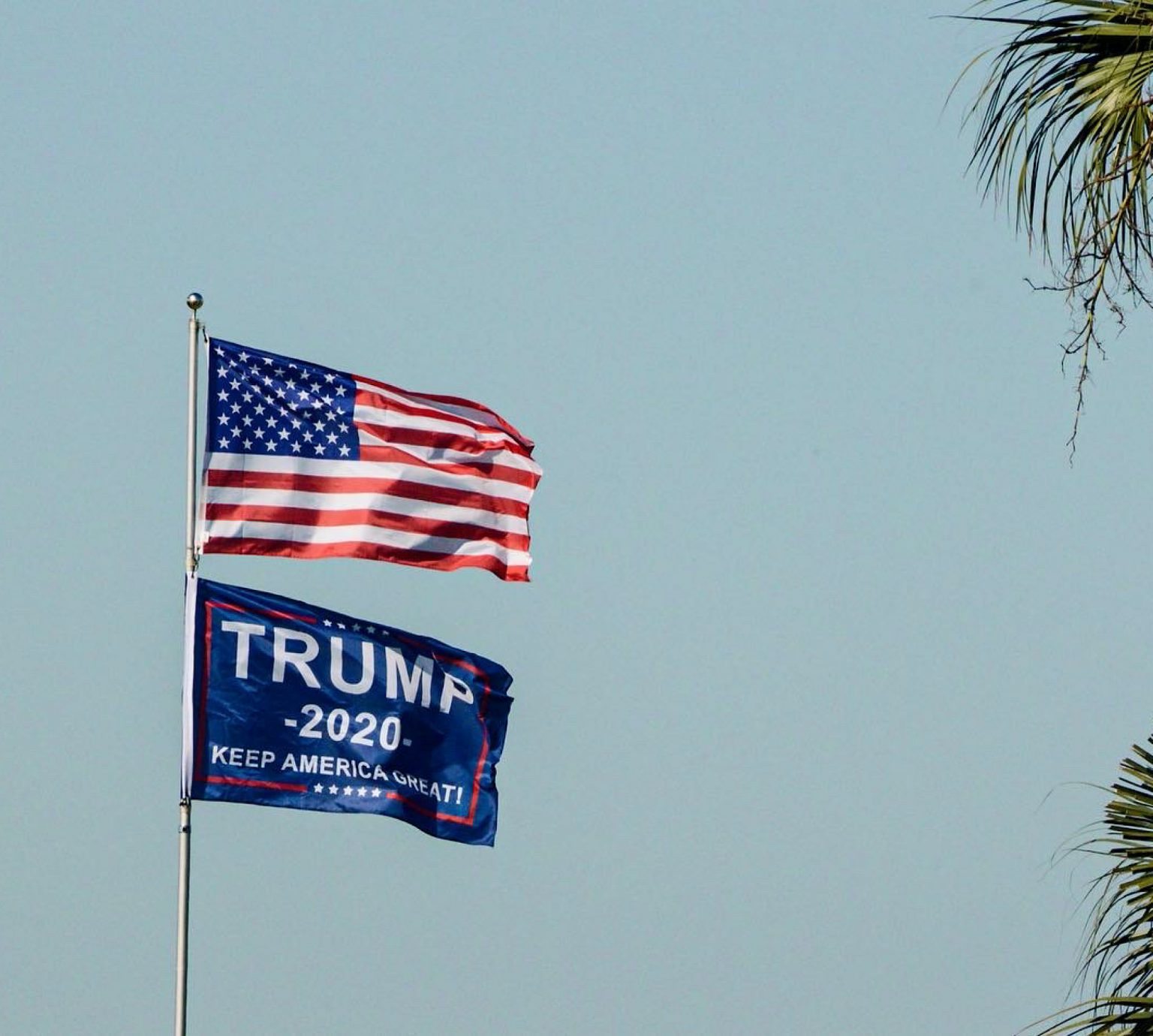 October 22, 2020
Will Trump be re-elected? What data says
In 2016, we had analyzed some Google Trends data that pointed to Trump as the big winner – unlike all surveys. Since then, the reasons for this victory – surprising for some – have been analyzed, dissected and commented at length.

We have been going through the same exercise, 5 weeks before the elections, as in 2016. The results are final. Trump generates far more Google searches than Joe Biden. Does that mean he will be re-elected? It seems most likely.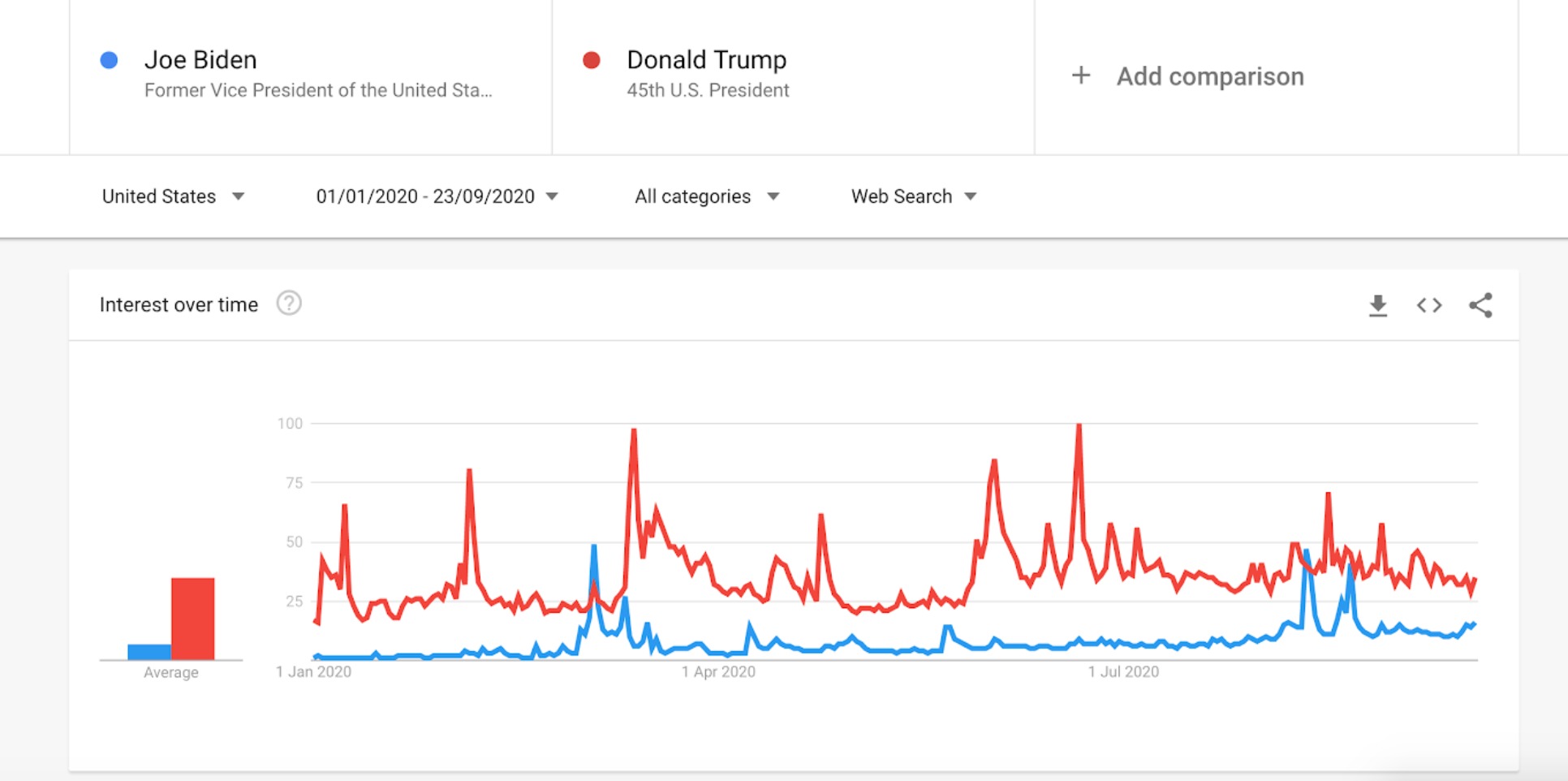 But, and, this is the first counter-argument, this research can be based on negative research. If people are interested in Trump it is because they don't like him… Possible! But, in marketing, bad publicity doesn't exist.

For example, in the midst of the "KitKat crisis", generated by the revelations on palm oil by Greenpeace, and while everyone was shocked, Kit Kat sales have increased…(by the way, now you're wondering if you don't deserve a chocolate bar!).

Second counter-argument: this hypothesis has another limit, the filter bubble. Since most media are anti-Trump, and making fun of Trump is a fashionable subject, the reading about it is certainly truncated.

To lose, Trump would have to disappoint his electorate. But I don't see any major issue on which his electorate is disappointed at the moment, nor do I see any groundswell on this issue. His posture as a victim of a system and of the media is excellent in terms of communication positioning. This allows him to escape many real discussions.

Trump supporters are active and ready to fight. Those of Biden are absent and position themselves as anti-Trump rather than pro-Biden. Hence a possible "hollow" campaign. Voters will not vote for Joe Biden but against Trump. This happened in France, with the victory of Holland, which was more a campaign of "no" to Sarkozy.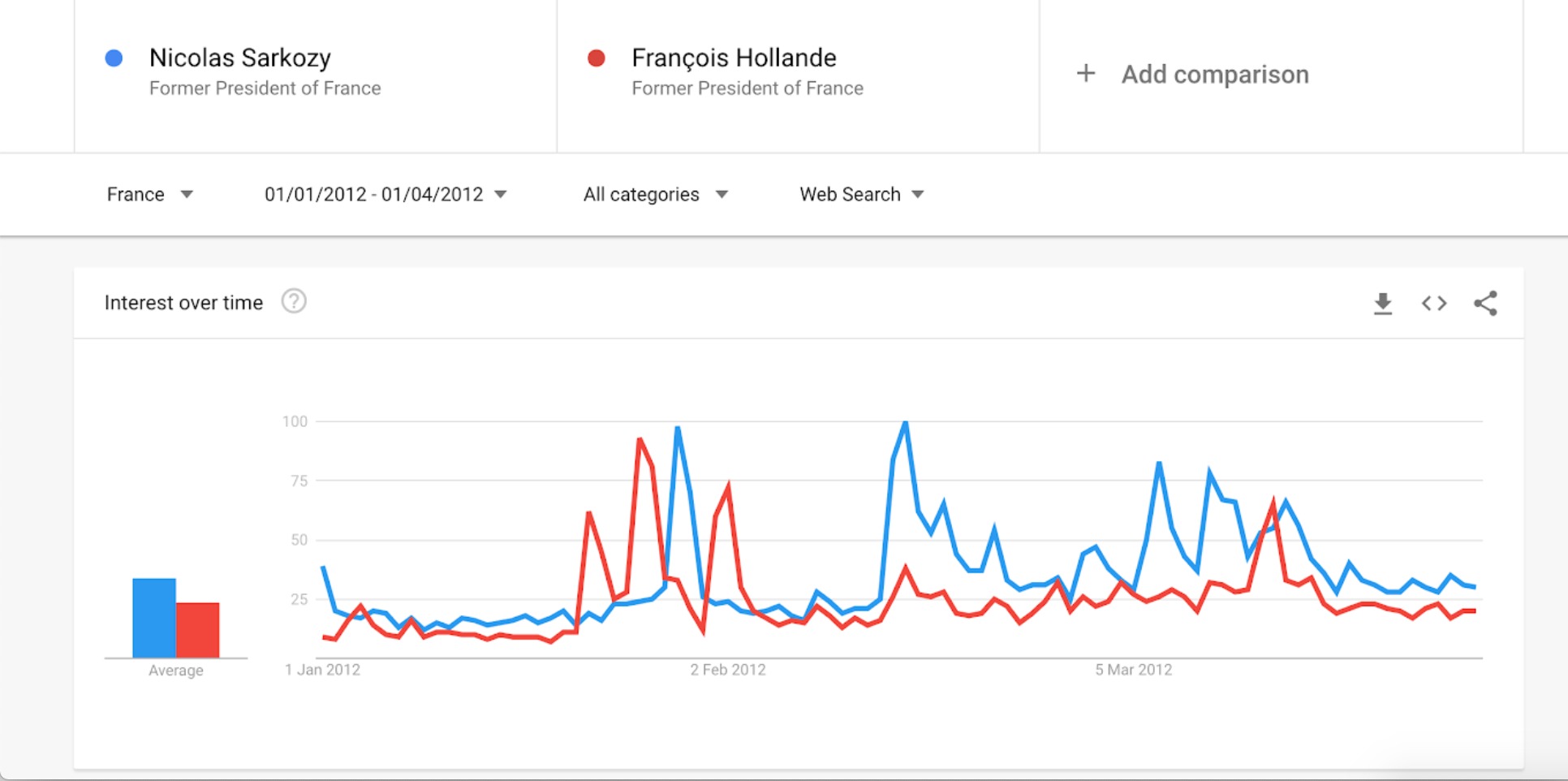 But, the case of Holland's victory over Sarkozy, we still notice an elbow to elbow on Google Trends before the election. Sometimes, it has some timid overtakes! On the other hand, today, Joe Biden remains far behind the interest generated by Trump.

There is also something very special to take into account in this election. It will take place largely by correspondence, with no benchmarks in terms of the impact it will have on participation. One could think that this will open the door to greater participation of young voters. Again, I doubt it… Postal voting has no effect on youth voting in the other countries where it is in place. Why would it in the US? The only possible impact could be newness, and it is not to be neglected.

In conclusion, the data tell us that Trump will make a second mandate, but these data are based on a past that no longer exists. Since the Covid-19 crisis, we are living a 'new normal': all the rules have changed. For example, Reddit has become the leading media in the US – it is also the leading media in Switzerland. Discussions no longer take place in public, in Facebook groups that can be monitored, but in "Discord". The "Meme" culture has become the new norm and TikTok is also part of the equation.

One thing is for sure: in this election campaign nothing is normal, and every day has surprises in store for us.

P.S. If you're interested in our article from four years ago, read it here.