The Business Health Check
Learn how you can keep your company healthy in the 21st century
This book will help you...
✔ Discover everything about business diseases
✔ Learn how you can keep your company healthy
✔ Use your knowledge to help others

It's been more than 20 years since we entered the 21st century. You know that. We know that. But when we look around, we are baffled to see how many companies are still operating in an old-fashion way.
A lot has changed: digital ubiquity, flat hierarchies, global word-of-mouth, remote work… Most businesses don't know how to handle the deep social and behavioral changes at work right now and suffer modern diseases they usually don't understand – or even notice.
Our new book will help you diagnose the conditions you might run into every day – be it in your company or among friends and contacts.
Based on our extensive experience with clients and field study, it is enriched with examples so you can quickly explain the symptoms and medication to any sick business you meet.
What you'll find in the book
01

02

03

04

05

Additional information such as risk groups, contagion factors, frequency…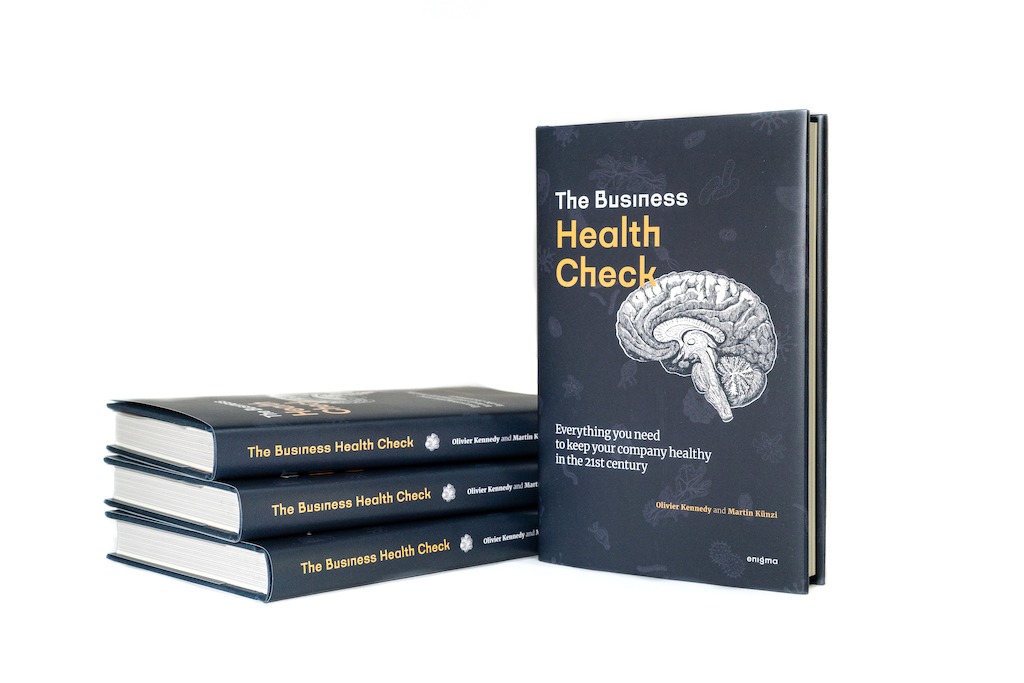 About the authors
Olivier Kennedy

A natural-born entrepreneur, Olivier launched a number of businesses in entertainment and culture. Along the way, he often needed support with marketing, branding, business development, comms. It was quite difficult to get the quality he expected. So he founded Enigma in 2008 to fill this gap.

Martin Künzi

Martin Künzi is COO and a managing partner at Enigma. With extensive experience as a former CMO and an MBA in Marketing, he has dedicated himself to his passion at Enigma where he develops strategies and state-of-the-art branding for clients who not only want to persuade but also inspire.

Enigma

In a world of algorithms, artificial intelligence, and word of mouth, companies and organizations have no other choice than perfection. So Enigma brought together a team of strategists, designers, branding specialists, business model experts and service designers. Our job is to help our clients be great at what they do. Or get even greater.
Read a free excerpt today
Curious? Get a glimpse! Download your free excerpt today and read about one of 60+ business diseases.