Wanted: Campaign Manager Intern 100%
Our Geneva and Bern teams desperately need new Interns to prepare coffee and make photocopies. Oh, and to learn about the job, of course.
We love our interns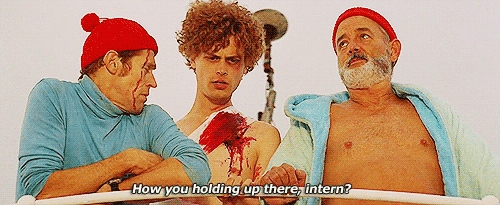 Every time you fall for a new product, you wonder how you got caught. You would like to understand the tricks of modern marketing, discover the secrets of digital, and master the latest skills in community management.
You're eager to learn. Your level of English and French or German is excellent, whether in speaking, reading, or writing. And listening.
You are dynamic and enthusiastic. A natural ice-breaker, you like to chat and meet new people.
You want to learn by collaborating on real projects with experienced people. The basic office tools have no secrets for you and the cloud is your second home. When you are told "Trello", you don't reply "bless you!"
We need you
You got all of that? Wow! We might need you for a six-month internship at our one of our basecamp. If you join our team, you will:
Assist the Campaign Managers in the planning and managing of communication actions
Create presentations for current projects
Take part in client meetings
Carry out a couple of administrative tasks related to the campaigns (billing, filing, corrections, etc.)
Join our expedition, you won't regret it!
Please precise in your presentation in which office you would like to work, Bern or Geneva.
Join our expedition
Are you the hero this page is talking about all around? Don't wait and send your profile now!