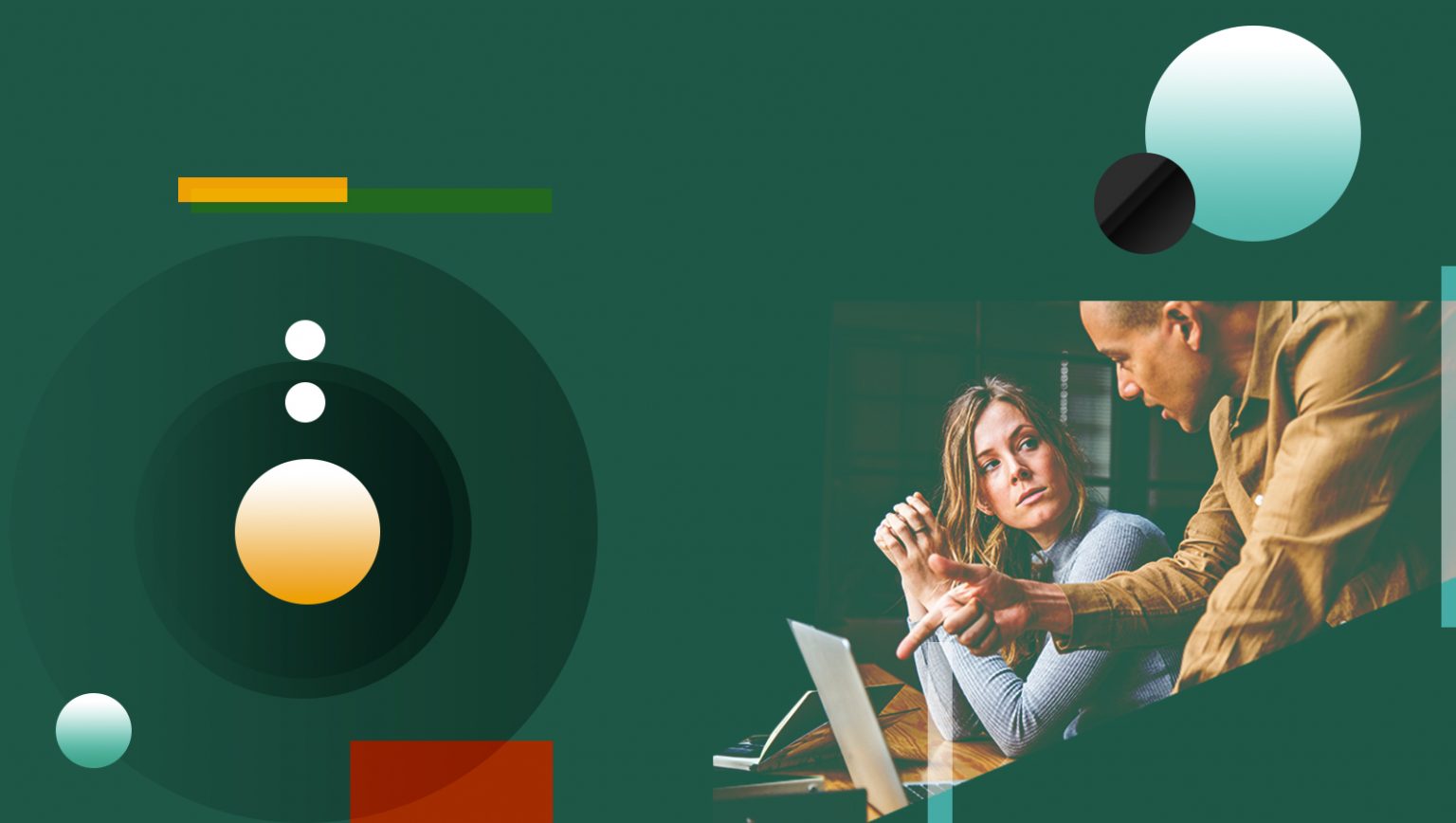 A smarter way of doing contract
Deon Digital
Ambition

Deon Digital is a Zurich-based tech company specialized in digital contracts (aka "Smart contracts"), with offices in Germany, Denmark and Hong-Kong. If you hang out with their team, you'll hear about lots of very complicated topics such as "blockchain" or "distributed ledger technology". That sounds awfully difficult to grasp, doesn't it? Well, we'll get back on this shortly.

Like almost every other startup on the planet, they started marketing their company gradually, with a home-made website and corporate identity that actually looked kind of cool. But after one year, they felt they needed something different.

Also, they believe their technology can help literally any business. So they asked Enigma to help spread the word about their product and position their brand as a leader in the industry.
Action
The first step for us at Enigma was to be able to talk about Deon Digital and their product in plain words. And to be honest, that didn't seem that easy. So we sat down with the team to learn. It turned out they're perfectly capable of talking about their stuff in a very simple way.

They naturally use metaphors and basic explanations to onboard you. So why did the website sound so high-level? So difficult to grasp? Because in a business environment, you need to show your skills. You need to show you're an expert. So you use jargon and abstract words. You follow the trends in your industry.

And you end up speaking to your competitors instead of your clients. This is the curse of knowledge. This was the first fight. This was how we ultimately came up with the baseline: "Digital contracts for smarter businesses".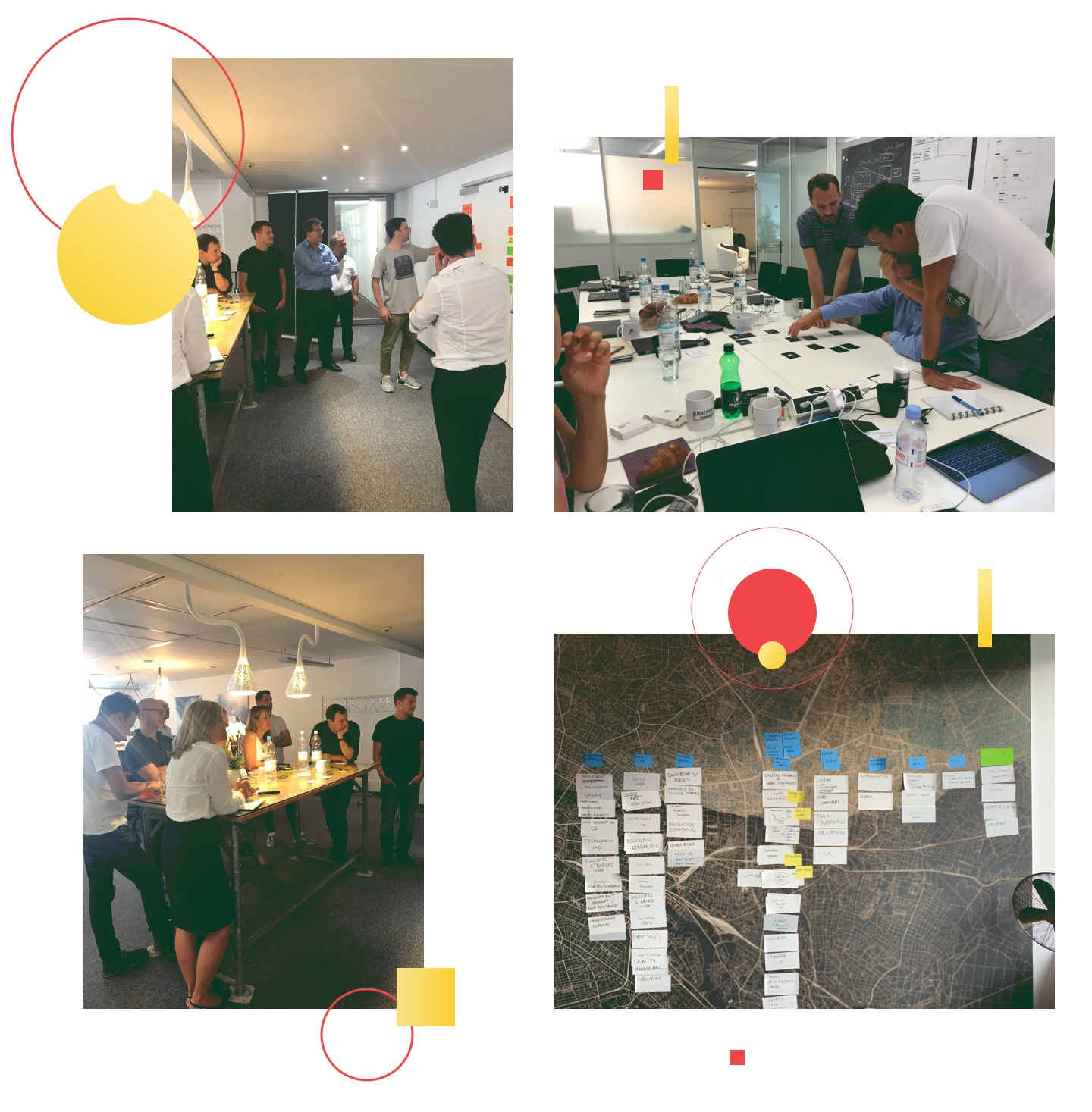 Strategic narrative
A great way to spread information while generating both interest and impact is to tell stories. With this in mind, we organized a Brand Story workshop with the team. Our goal was to find a way to talk about the essence of Deon Digital's activity in the form of a story.

Together with the team, we identified the core components of the strategic narrative following Andy Raskin's framework: the enemy, the promised land, the why now and the magical gifts.

A strategic narrative is not only great to build messages that appeal to the audience: it also works great to align the team around the strategy. Because once you have a clear enemy, everyone in the company has to fight it and not something else.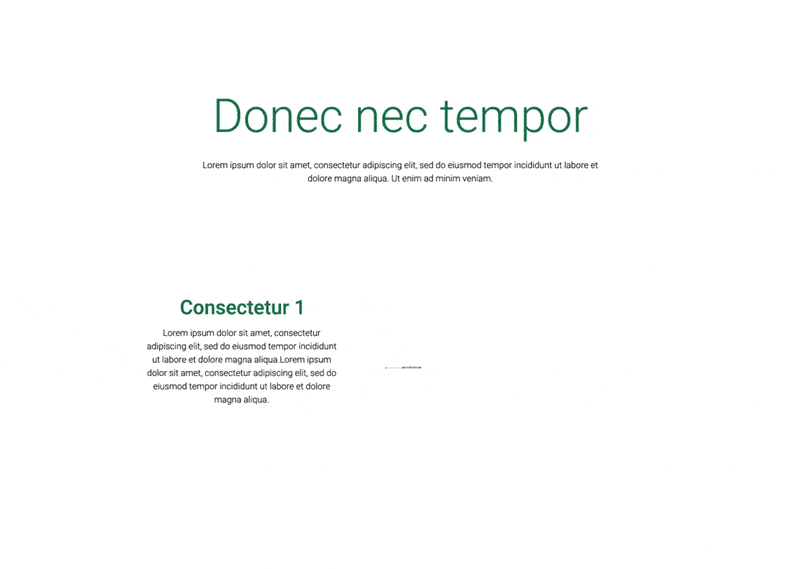 Brand identity
Our assignment included creating a new brand identity for Deon Digital. For this part, we applied our Creative Footprint methodology. This approach is based on our belief that brands are like icebergs: while clients, competitors or the media only see pictures, colors or copy, the brand is actually much more than that.

To create a brand, we need to dive deep under the surface and explore the hidden part of the iceberg. It's made of six elements: the Why (as theorized by Simon Sinek), the promise, the story, the archetype, the neuromarketing triggers and what we call the brand map.

We had a workshop with 5 people of Enigma and all the Deon Digital team. Exploring the hidden part of the iceberg means understanding who the company really is. Once we know this personality, our creative team can define how the brand will look (corporate design) and how it will talk (verbal branding).
Design
For the past decade or so, blockchain has been increasingly linked to the cryptocurrency world. And the topic has had some serious traction! As a result, a whole visual language has emerged, leveraging Tron-inspired aesthetics, icon-based illustrations and various elements. You even have ready-to-use website templates with this kind of design.

In other words, blockchain brands have a problem: they all look the same and it's getting more cliché by the day.

Our design team carefully studied the common threads and created three very different visual universes that were in line with Deon Digital's deep personality (especially the neuromarketing triggers) and market, without having a "me too" look and feel.

The result is an elegant and plain corporate identity using original colors and graphic elements. It really stands out when you compare it to any other brand selling blockchain solutions or digitized-based business management.
Website
The last part of our assignment was to design a new website that would clearly communicate the benefits and qualities of Deon Digital's product, as well as enhancing the new brand identity to differentiate Deon Digital from other players in the industry and positioning the Zurich-based brand as a leader.

First, we had a User Story workshop. The goal of this methodology is to identify the needs and wants of potential users of the new website. Together with the team at Deon Digital, we defined a number of user personas and imagined why they would come to the website. And how we could help them in a fast and efficient manner.

Based on the insights, we designed what we call "wireframes", which are very basic visual representations of how the website will work. At this stage, we don't care about how it will look.

Once the wireframes are ok and we know the user experience (UX) will be great, we give them to our designers who apply the brand's visual identity to create a beautiful look and feel for the website. It's what we call user interface (UI).
Impact
With our help, Deon Digital is now as good-looking as their team is good at what they do. They've been able to clearly communicate about their skills and product, in a way that visually stands out from the crowded blockachainesque, digitized operations market.

On top of that, we've equipped Deon Digital with a communication tool that can inform not only the experts in the smart contract field, but also beginners and the general public. So Deon Digital can really cover all of their target groups.