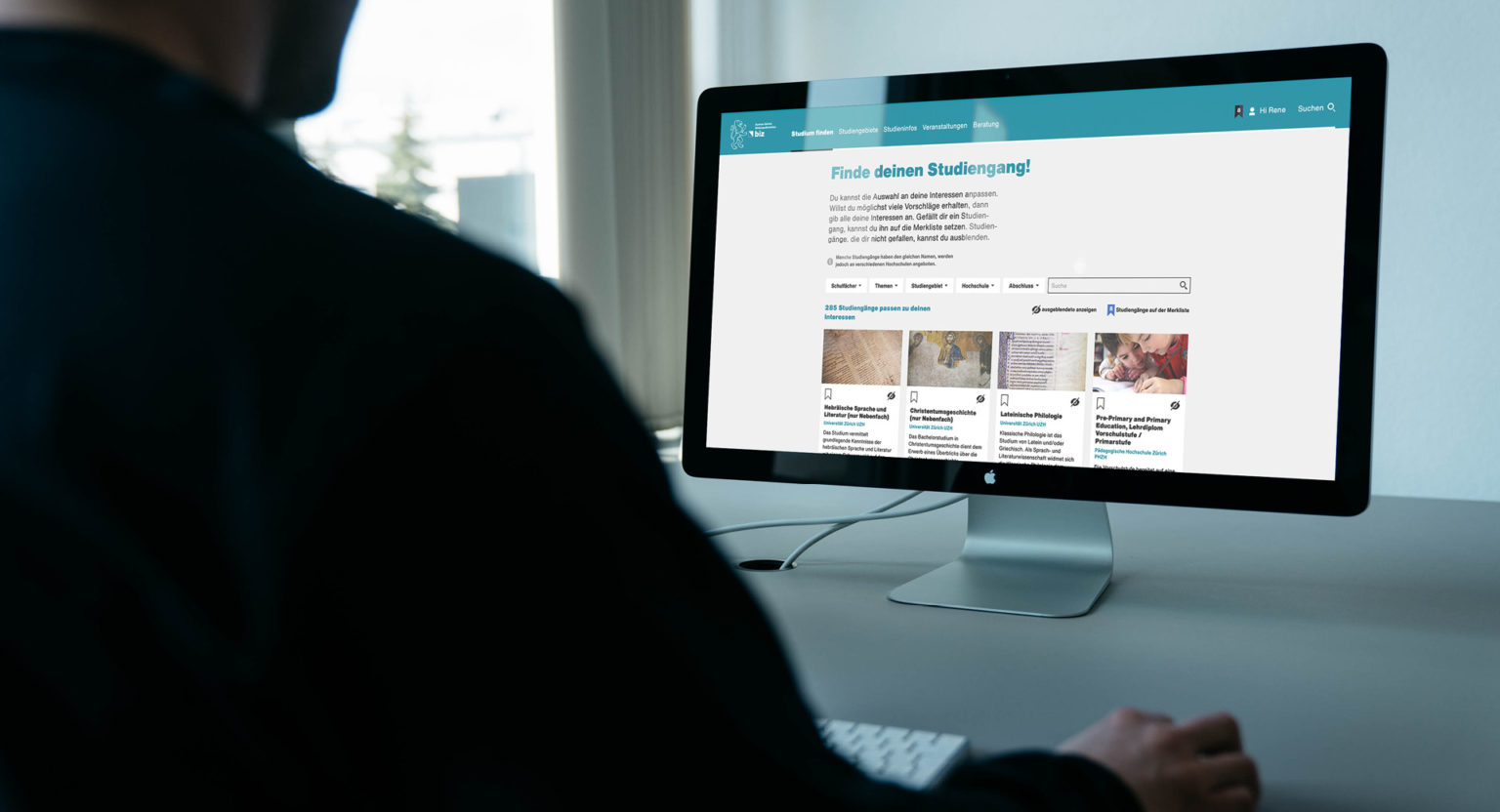 The academic decision-making revolution: the web study field finder
Kanton Zürich
Ambition
Enigma partnered with Kanton Zürich to create the Studienwahlportal website that helps future students find the perfect study field based on their interests, skills, location, and ambition. The challenge was to create a solution that would enable students to make informed decisions about their academic careers and empower them to pursue their goals.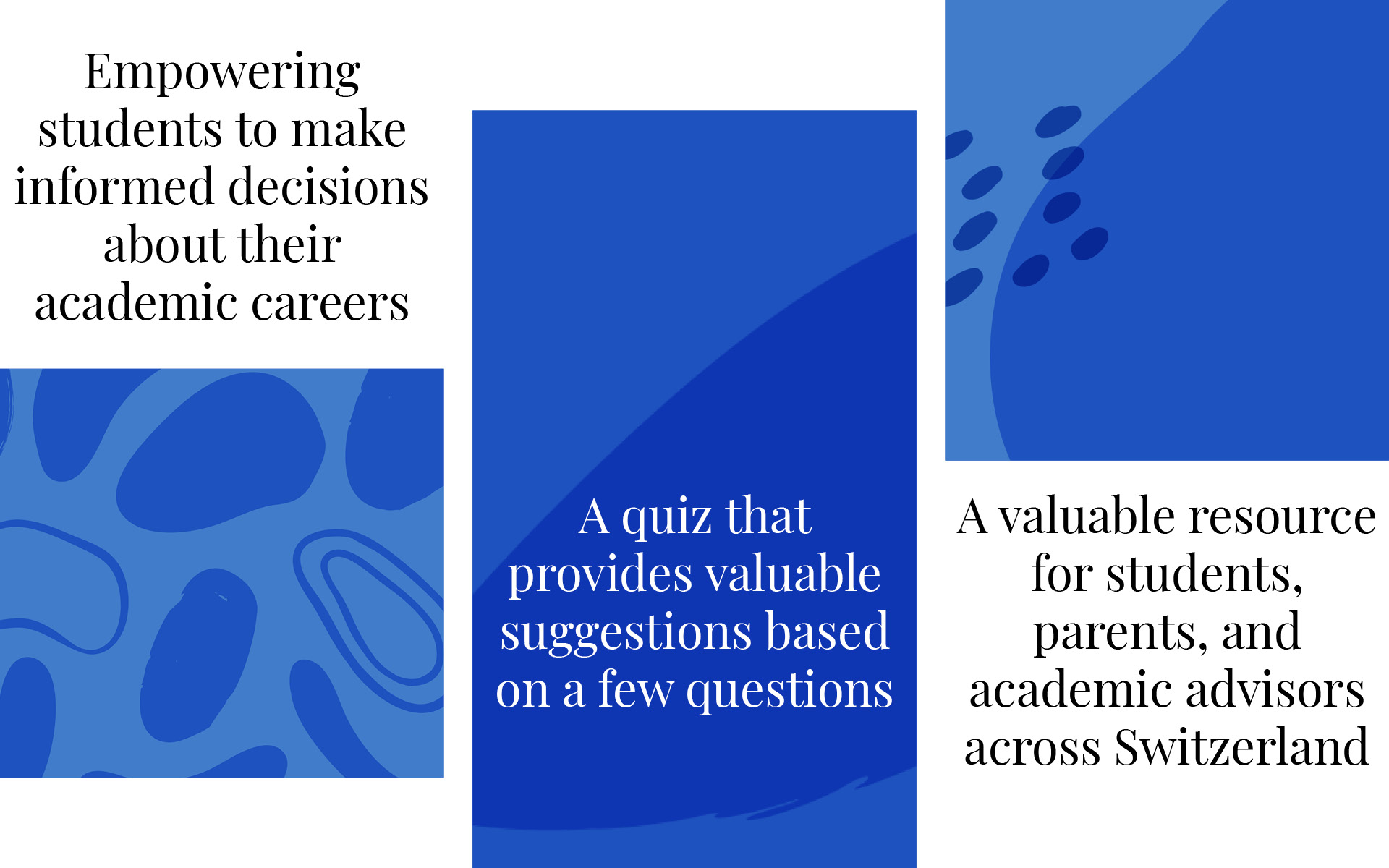 Action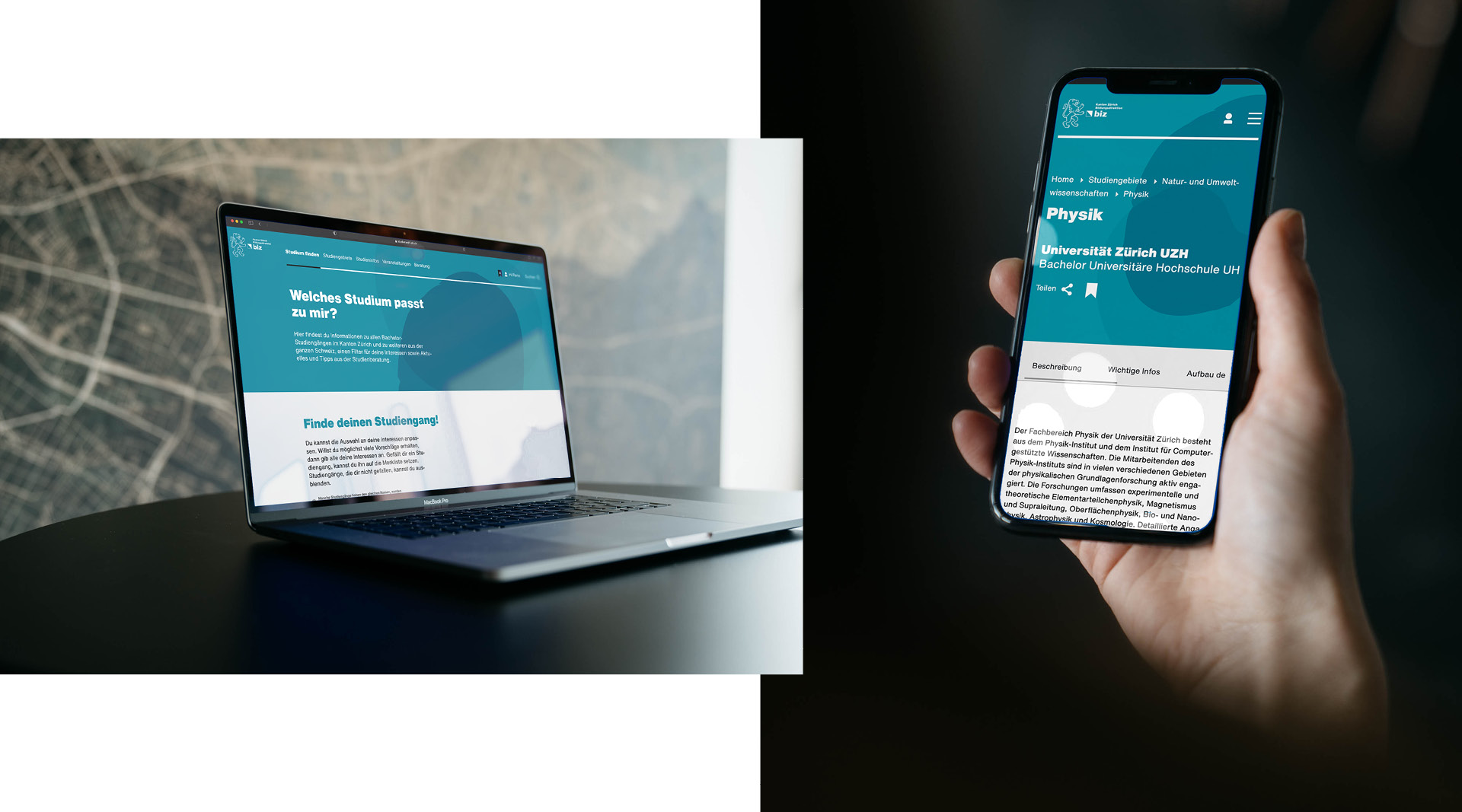 Enigma's team of experienced developers, designers, and marketers worked closely with Kanton Zürich to develop the Studienwahlportal. The team began by conducting extensive research and having a workshop with the client to truly understand the issue and demand for the upcoming website.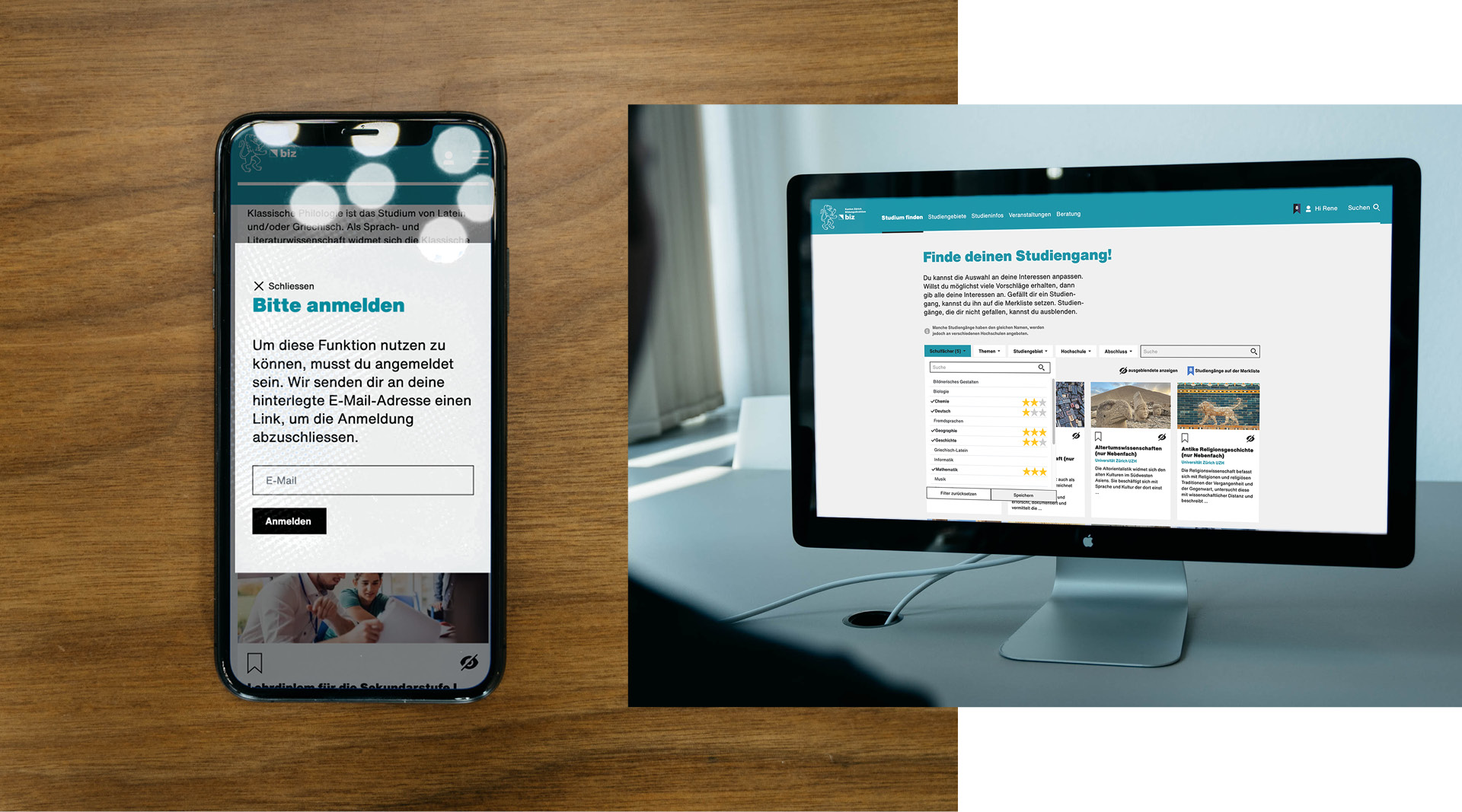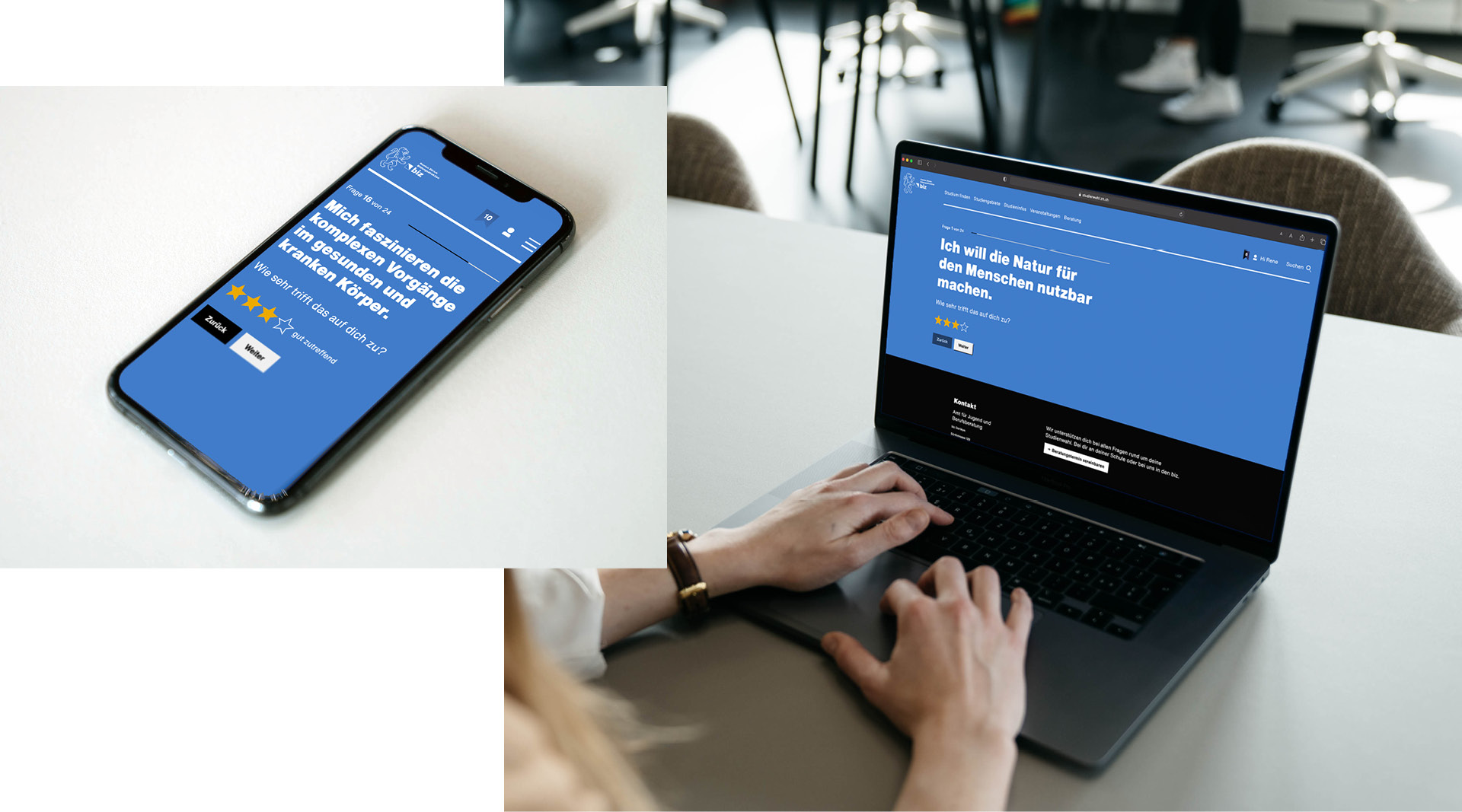 The study finder is a powerful feature that enables students to find the best possible study options based on their interests and capabilities. The platform uses an innovative recommendation system to suggest personalized study options that match the unique preferences of the users. To make the process even easier, we have also created a quiz that can assist those who are unsure about what they want to study.
The study finder also has additional filters that allow students to further refine their search based on their preferences for universities, languages, or degrees. The platform was designed with a user-friendly interface that is both engaging and easy to navigate, making it accessible to students of all backgrounds. With the new study finder website of the Canton of Zurich, students can now find the perfect study program that fits their needs, all with just a few clicks of a button.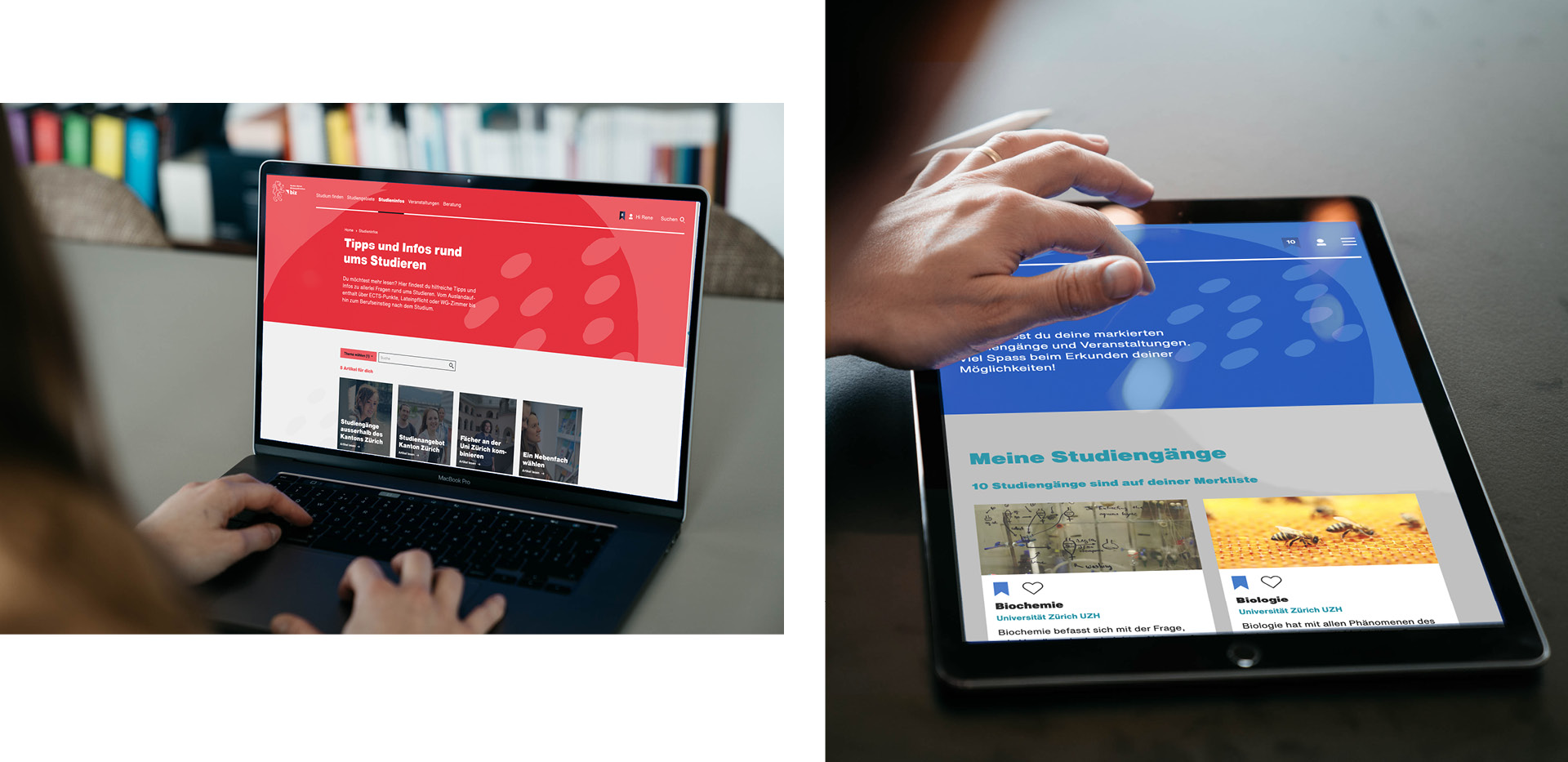 Impact
The Studienwahlportal has had a significant impact on future students in Switzerland:
Empowered students to make informed decisions about their academic careers
Provided students with detailed information about each study field, including requirements, duration, and possible career paths
Became a valuable resource for students, parents, and academic advisors across Switzerland
Improved the visibility and accessibility of academic institutions and programs
Helping to reduce the number of students who drop out of college or university due to a lack of guidance and support.