Twitter campaign for the RASA initiative
Comité RASA
Enigma Strategy & Branding created a Twitter campaign and used current events to increase awareness about the RASA initiative.
Ambition
Remembering the vote of February 9 against mass immigration via an effective and popular means of communications: a social network like Twitter.
Action
A one-day blitz Twitter campaign, where the most passionate political conversations take place.
Mobilization of the RASA followers with the use of call-to-actions and "#" aiming at informing the community and striking like a real booster shot.
Impact
Within a day, the Twitter campaign for the RASA initiative generated an engagement rate up to 8 percent for some tweets, thus increasing the credibility of the RASA committee among the main political actors in Switzerland.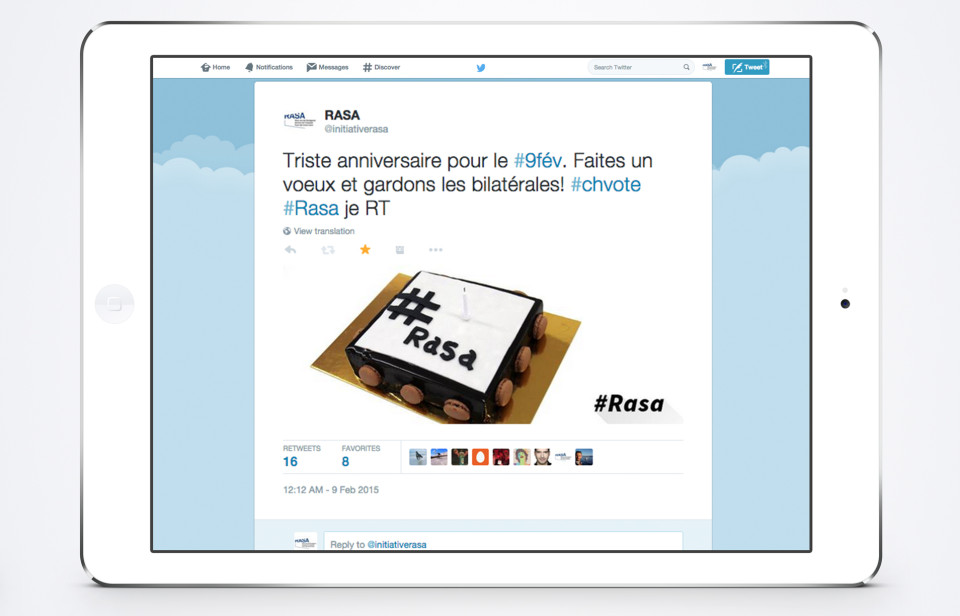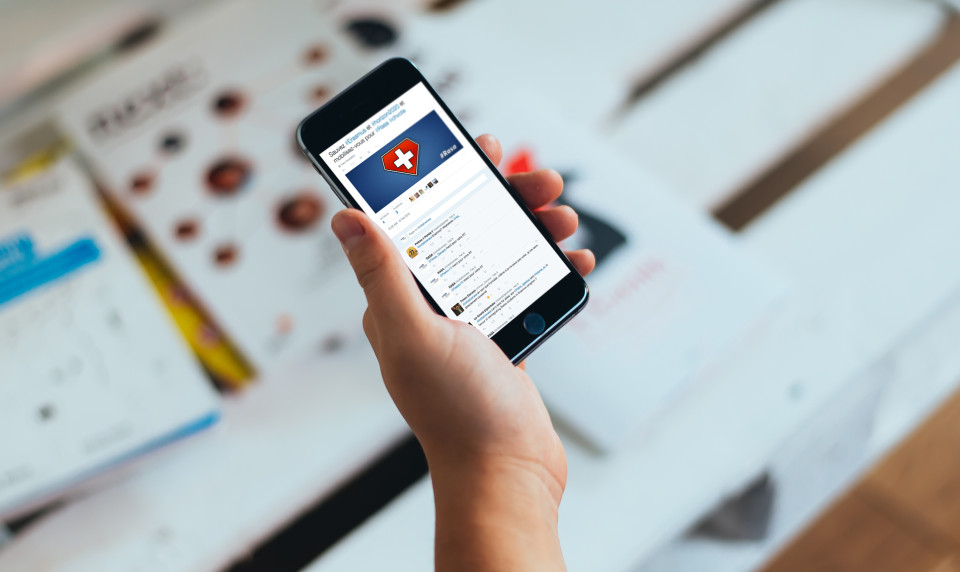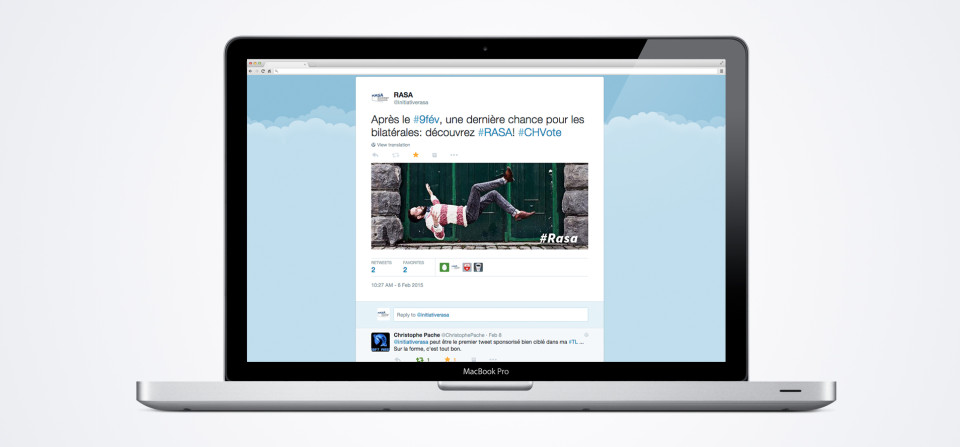 Credits