Superhero Branding
Unleash your superpowers and fight for a cause
Branding is evolving and it's fascinating.
In the 20th century, the best way to create brand was the landmarks. But here, in the 21st-century things have changed, and there's a new way emerging that is very interesting. It's what I call the superhero branding. Superhero branding keeps the human in the centre: the idea is you have a human that has a superpower, usually the product or the service, and then he put a mask to display his superpower and takes it off to discuss with you about any other topic or subject.
So let me give you one example of how you create a superhero branding, and for that let's take a quote from Batman: "it's not what I am underneath but what I do that defines me". Instead of showing your values, you have to act to make them understand by people. So for example, Uber they don't say we are welcoming, they don't have messages everywhere saying we are welcoming, but when you're going to car they give you a bottle of water. so you feel welcome. We created a framework to build those superhero brand it's called the branding iceberg and I will be very happy to present to you. All the best!
Everywhere in the world, big brands are being challenged by smaller ones. This, of course, is old news. But this time around, their challengers are much smaller. They don't spend millions of dollars on advertising.
And yet, the old brands are losing ground. But why? Because old brands operate with old techniques. And simply put, this doesn't work anymore.
Today, people know about marketing and advertising. They're fed up. They want authenticity, conversations, and great service. And they want it as individuals.
The best brands today have a human face. They're built around a strong purpose and they don't try to hide a poor product or service behind advertising. They strive for a great experience.
We call these brands Superhero brands.
With our help, you can learn how to evolve your brand into a superhero, too.
Watch the Superhero Branding presentation Enigma gave at NEXT 16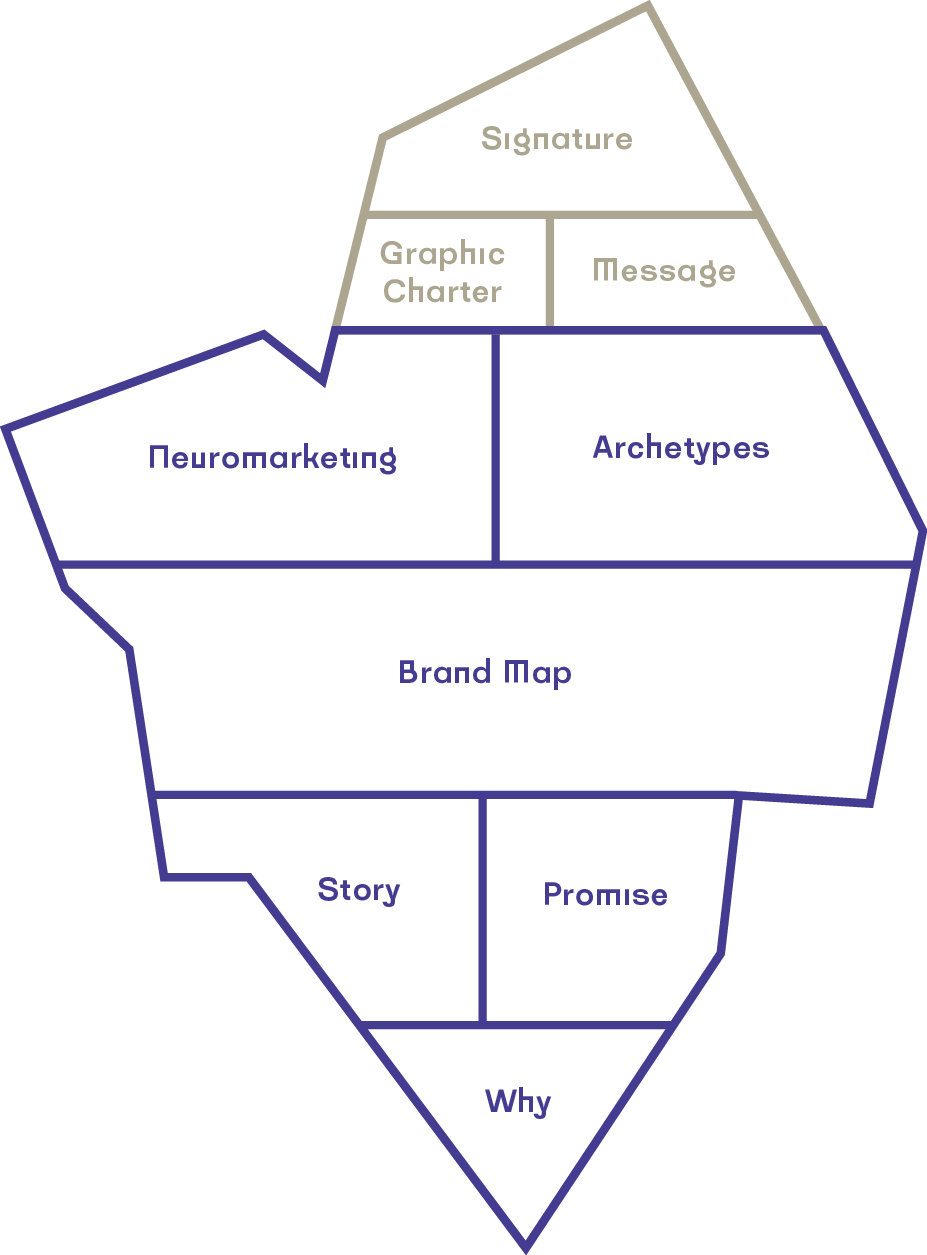 Enigma Creative Footprint
The Creative Footprint, a decision-making tool developed by Enigma, allows for the aligning of strategy and design. It serves as a reference for brand positioning issues and projects.
Superhero Branding
It's time to unleash your superpowers and fight for a cause.
Recommendations
Engima's work is of exceptional high quality, if you want to stand out from the crowd and have an integrated offline and online campaign that looks and feels different from your competitors then you should contact Enigma. This team brings boundless levels of creativity and innovation to any team it graces.