Digital Media Specialist Intern 100% in Geneva
Our team desperately needs a new intern to join our adventure.
We love our interns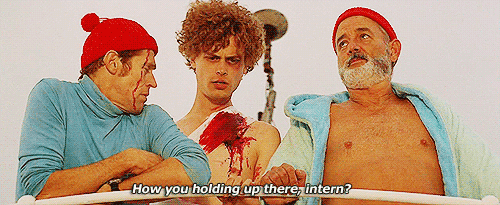 So you want to dive into the realm of modern marketing and learn the secrets of digital campaigns? You want to collaborate on real, impactful projects with a great team of experienced people in the field? Pick up sought-after skills and work-experience in online campaign management?
Becoming our Digital Media Specialist Intern might just be your best next move then.
You're eager and motivated to learn from your co-workers, as well as independently.

You speak, read, write English and either French or German excellently.

You are technically-minded and are on good terms with numbers and stats.

You have some experience with visual communication principles and are able to create basic visual content.

PPC, SEO, CPM, CTR don't sound like complete gibberish to you and you know the basics of digital advertising.

You're a dynamic and enthusiastic person.

You're a master of basic office tools and pick up on new ones quickly.
Sounds just like you? Wow! We need you to come join us for a six-month internship in our Geneva office.
What awaits you
if you join our team, you will:
Work closely with our Digital Specialist team on planning, developing and managing digital campaigns.

Collaborate with great Campaign Managers, Designers, Strategists.

Learn tons about targeting, tracking, analyzing and optimizing online marketing.

Participate in creation and promotion of content (visuals, copywriting, campaign setups, reporting).

Improve your skills at working with important tools and platforms like Google Ads, Facebook Ads, Google Analytics, WordPress and many more.
Join our expedition
So, what are you waiting for? Hop on board and join our expedition. You won't regret it!
Complete the form below, include a short video introducing yourself,  and we can finally get to know you.