Blogger Event in Bangkok
Ricola
Ambition
Ricola will ihr Geschäftsfeld auf dem thailändischen Markt vergrössern. Während sie ihre Produkte schon in einigen ausgewählten Läden anbietet, wird 7- eleven im 2017 der Hauptverteiler werden. Durch das grosse Netzwerk an Läden ist Ricola gezwungen, bei Konsumenten viel mehr Bekanntheit zu erlangen und in einem Markt mit grosser Konkurrenz wie Halls, Fisherman's Friend und lokalen Angeboten zum Produkt ihrer Wahl zu werden.
Sometimes public relations is mistaken because it's called PR to press relation and if you do PR and you only have a discussion with the press, it's not enough. Because today the consumption of social media and blogs is very important and cannot be ignored.
The problematic you have, is: instead of having to talk to 30, 50 or 100 people to get your message growth, only you need to speak to 1,000, 2,000, 3,000 people. So the classic techniques of Excel lists of press people plus trainees that call them, is not working anymore.
So for that we have a software and robots... and the first of them is called Magelan. Magelan for the web, finds out influencers in any fields. We have in the database around 2 millions influencers.
Then there's a second robot that add another layer and this layer is… we try to bring intelligence into that. So Aristote will read all the content made by a single influencer on any media he has, like Facebook, Instagram, Twitter, Medium, Blogs, LinkedIn... and then it will give tags and subjects he talks about in this sort of relevancy score for each of his subjects.
And here we are in Bangkok organizing an event where Ricola asked us to bring influencers of Bangkok in Thailand.
So please follow me, the event is just right here, and it's a Martin who organized all the project.
And he will talk to you about this project.
So, hello Martin!
Olivier, hi!
So can you explain a bit the event, please?
Actually the event is…. Why do we do an event? an event, it's really to kick off a campaign in terms of having content produced and then to create something for bloggers. We have to have the possibility to bring people in touch with the product. And that's actually what we do! So, the product is the star. So the product is in the center of the entire event, and then we have an invitation to around 50 bloggers that will arrive here and then influencers actually, not bloggers... and they will create their own content.
And how many bloggers did you talk to get those 50 influences tonight? So first we do a research and then it was in the end of 700 bloggers that we contacted and in the end we have 50 that will arrive tonight.
And to reach usually influencers around the world we use emails but, how did that work in Bangkok?
So this was really special... usually touching influencers by email it's easy. But in Bangkok, in Thailand, it was so difficult because they don't respond to emails. So we found out other key channels, like lines, like we come back then through social networks... and this made the process so much more difficult! So, this was a challenge for the tech team, that we work with.
And I think it's the best if you just ask them!
Ok! They did it! Let's go meet them!
And so this is Vivien. How are you? relaxed? absolutely! absolutely perfect!
So I think we have like 1 minute before the event starts.
Okay what have you done to bring the bloggers to this spot here?
Any great advertising campaign need 2 things. It needs trust and it needs skills. The idea was here to find a huge volume of influencers to reach out to. So they could produce the most trustworthy content the most genuine, the most authentic content possible. The idea was to create amazing a context very authentic very Swiss and to invite all the bloggers from Thailand, here to create the best experience possible. So what we've done here was to deploy our technology in any languages which was the Thai language in order to identify the biggest volume possible, and to reach out to them with the best methods availables. Usually in Western countries we do that by email, but the challenge was here to do it not by email, but by text messages. By Line, a new platform. So a little bit of innovation was required in the end.
And what exactly do you mean with innovation? What have you done?
With building new thesaurus… so the new set of keywords in order to score technology in new languages which we've never had done before... which is in this case style. So the idea was to figure out the keyword density that was the most appropriate for the industries that we selected it in order to get the best influencers right here, right now! But it's difficult to get the influencers? enough influencers?
We need to adapt a little bit our methodology, which was not easy… at the end of the day it was fine.
For the typical scheduling function in African countries and we need to adapt the show up will be the best proof of that!
Let's get start… Do you have any question from your side?
I think, let's start!

Basierend auf einer tiefgründigen Analyse des Marktes und der Produktidentität setzte Enigma eine ganzheitliche Kampagne auf, die on- und offline Massnahmen verbindet, um Aufmerksamkeit und das Interesse am Produkt zu erhöhen. Ein Kernelement davon war ein Influencer Event in Bangkok. Die Idee dahinter war, eine einflussreiche Community aufzubauen, die über Ricola berichtet und konsequent Mund-zu-Mund Werbung und Markenbewusstsein aufbaut.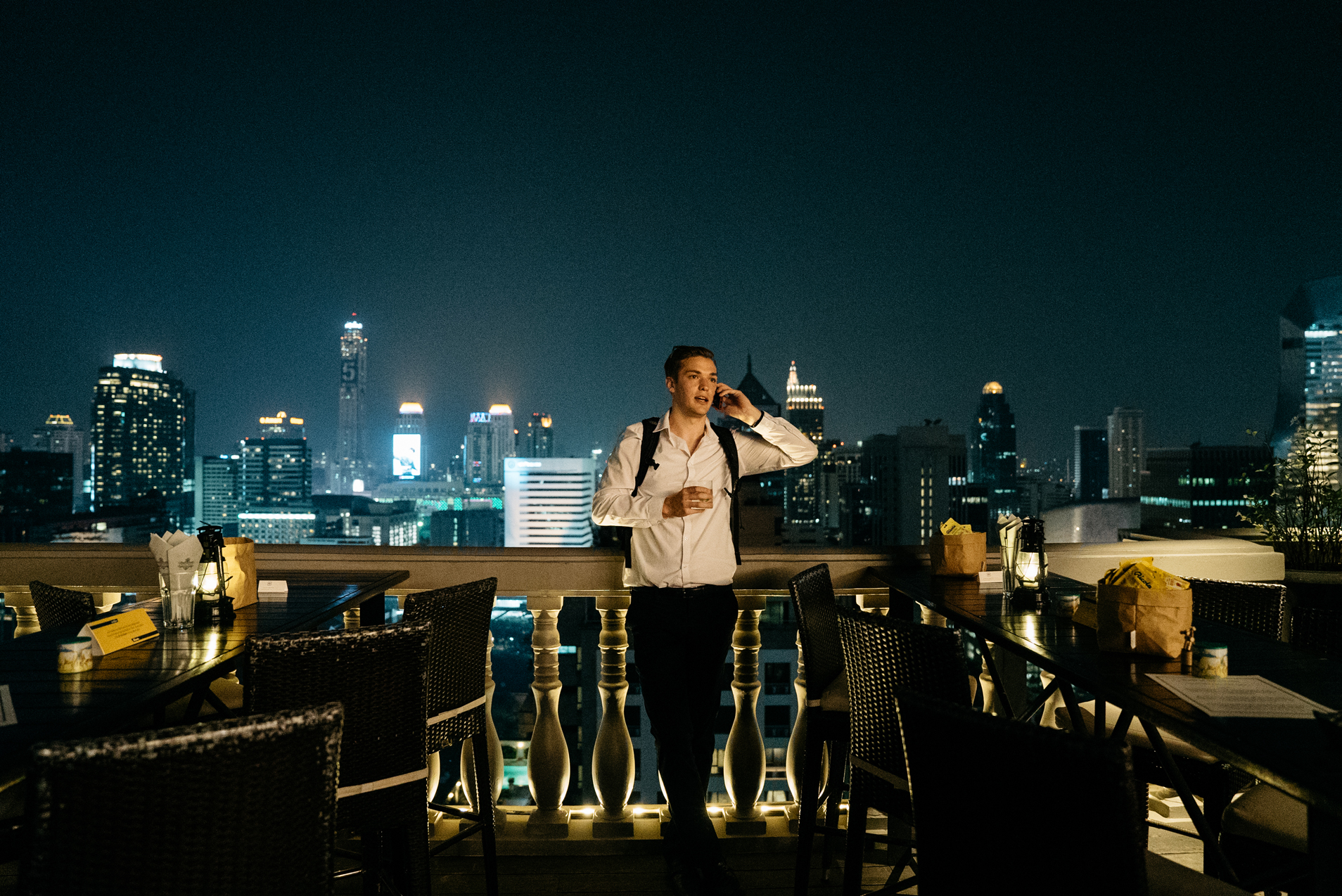 Action
Enigma analysierte die Kommunikation rund um das Produkt in Thailand. Die Kommunikation wurde bis dahin von der Marke geführt und hatte als Konsequenz daraus eine starke Corporate Voice. Dies führte zu einer Distanz, die es durch User generated Content zu überwinden galt. Jedoch ist es allgemein bekannt, dass Menschen aus Thailand und anderen asiatischen Ländern sich gerne mit einer Marke auseinandersetzen. Aus diesem Grund lud Enigma – basierend auf einem technologisch geleiteten Prozess – 40 Blogger an einen Event im Muse 5 Sterne Hotel in Bangkok ein.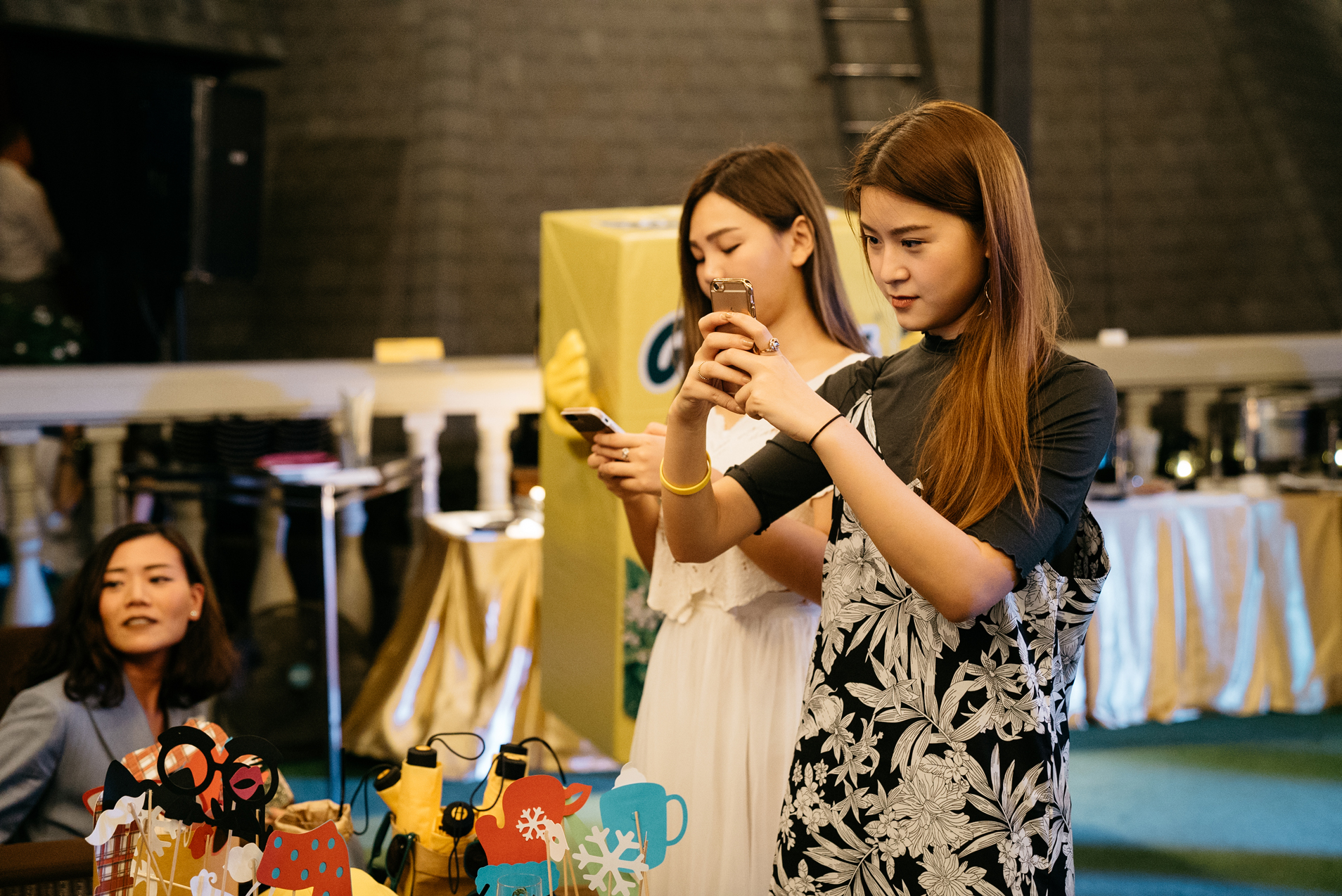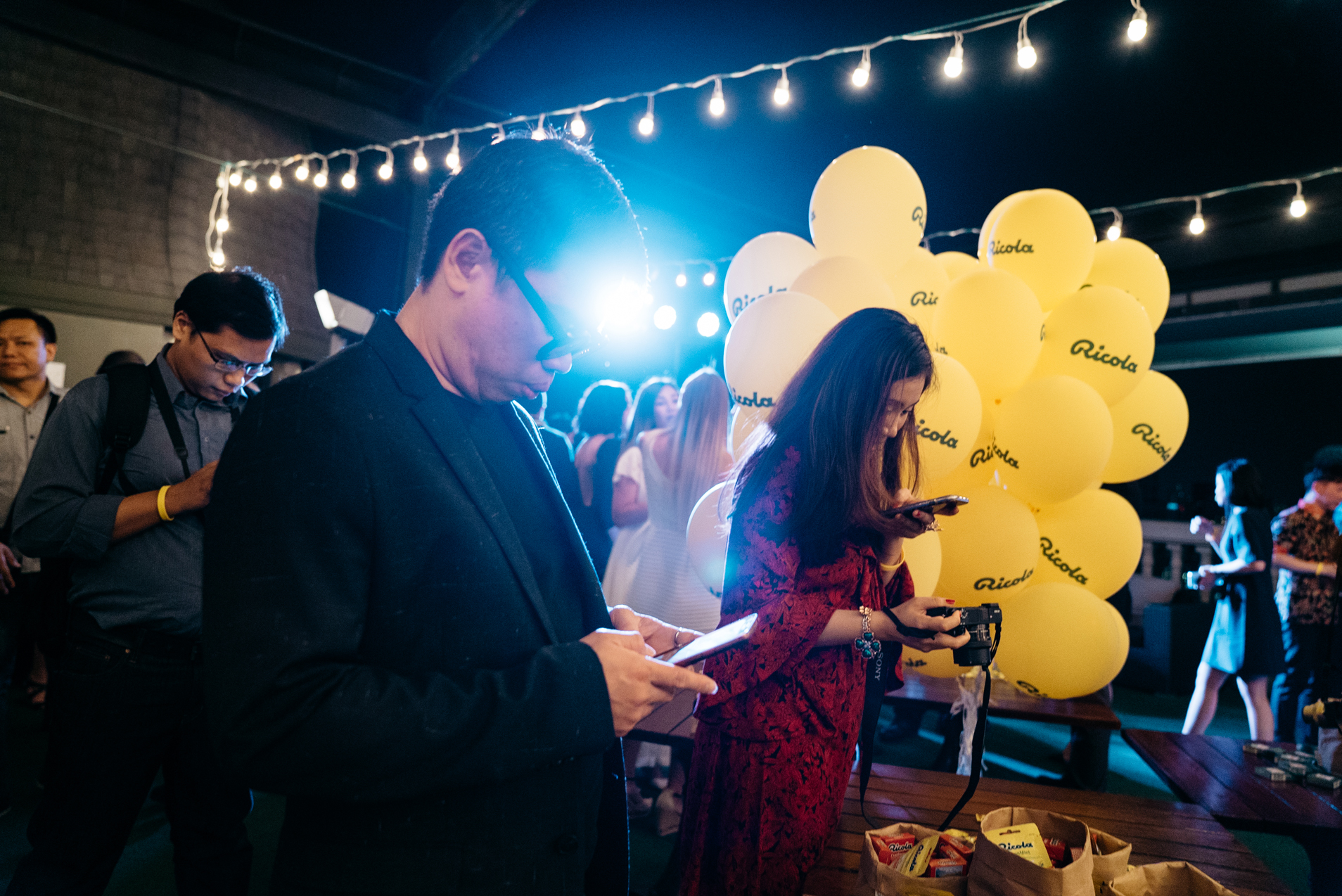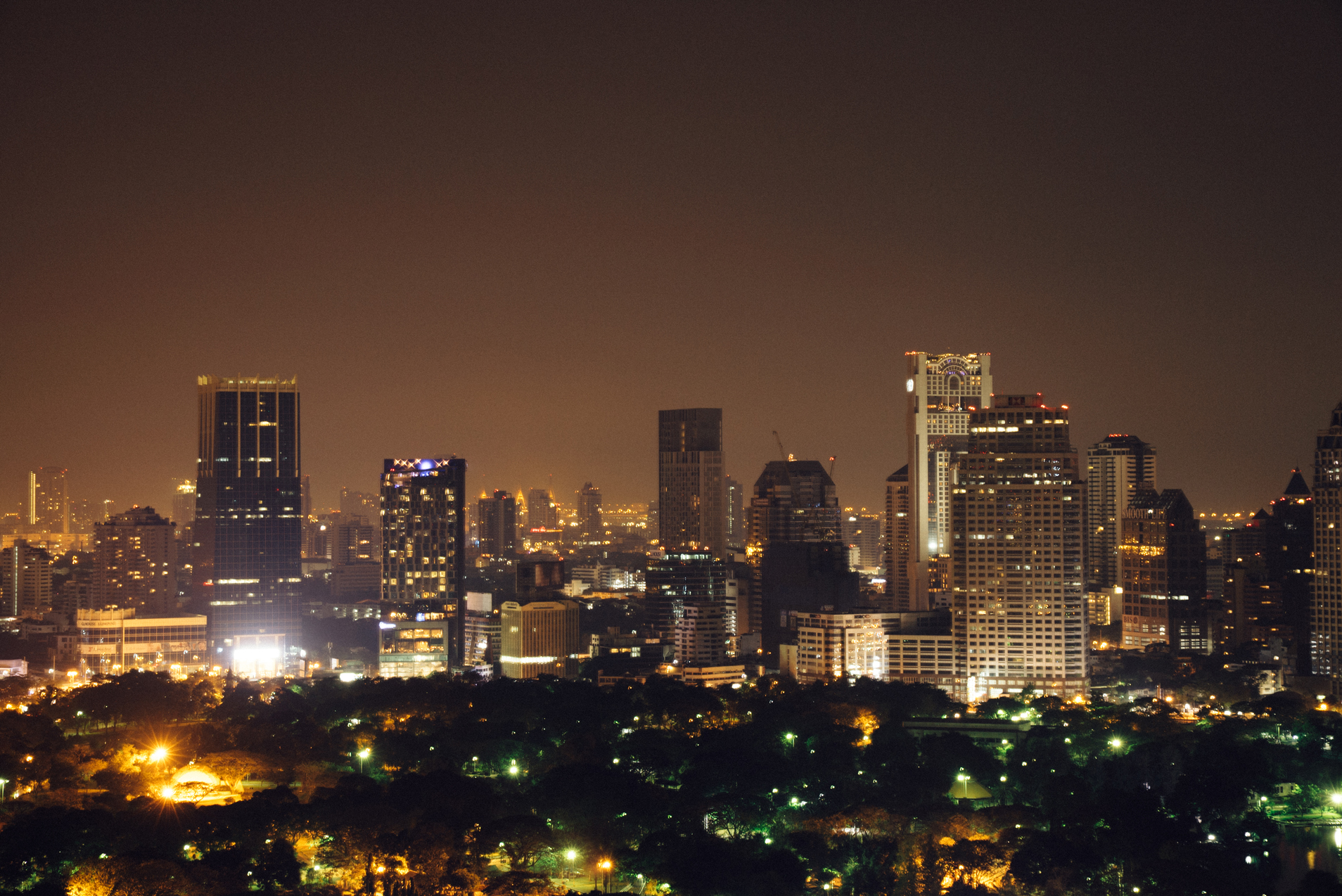 Der Event wurde sorgfältig als Blogger Event aufgebaut – nicht als PR Aktion – um eine Umgebung zu schaffen, die auf Blogger möglichst einladend wirkt. Auf dem Dach des Hotels wurde den Beeinflussern das Produkt auf spielerische und Schweizerische Art und Weise vorgestellt. Die Blogger konnten mit Cocktails aus Kräutern des Produktes, einem Alphorn Spieler, mit der Marke verbundenen Spielen wie Memory, Talerschwingen – einer Schweizer Tradition – und einem Photobooth die Ricola Welt entdecken. Doch der Star des Abends war definitiv das Produkt selbst, was auch so vorgesehen war. Es wurde schön dekoriert in der Mitte des Geschehens präsentiert. Schöne Berge von Cardboard boten für die Blogger eine gute Möglichkeit, Fotos von den Boxen und Verpackungen zu machen. Enigma entschied sich dafür, das Logo in der Eventdekoration nicht zu oft zu verwenden. Stattdessen wurde der Hashtag #Ricola verwendet.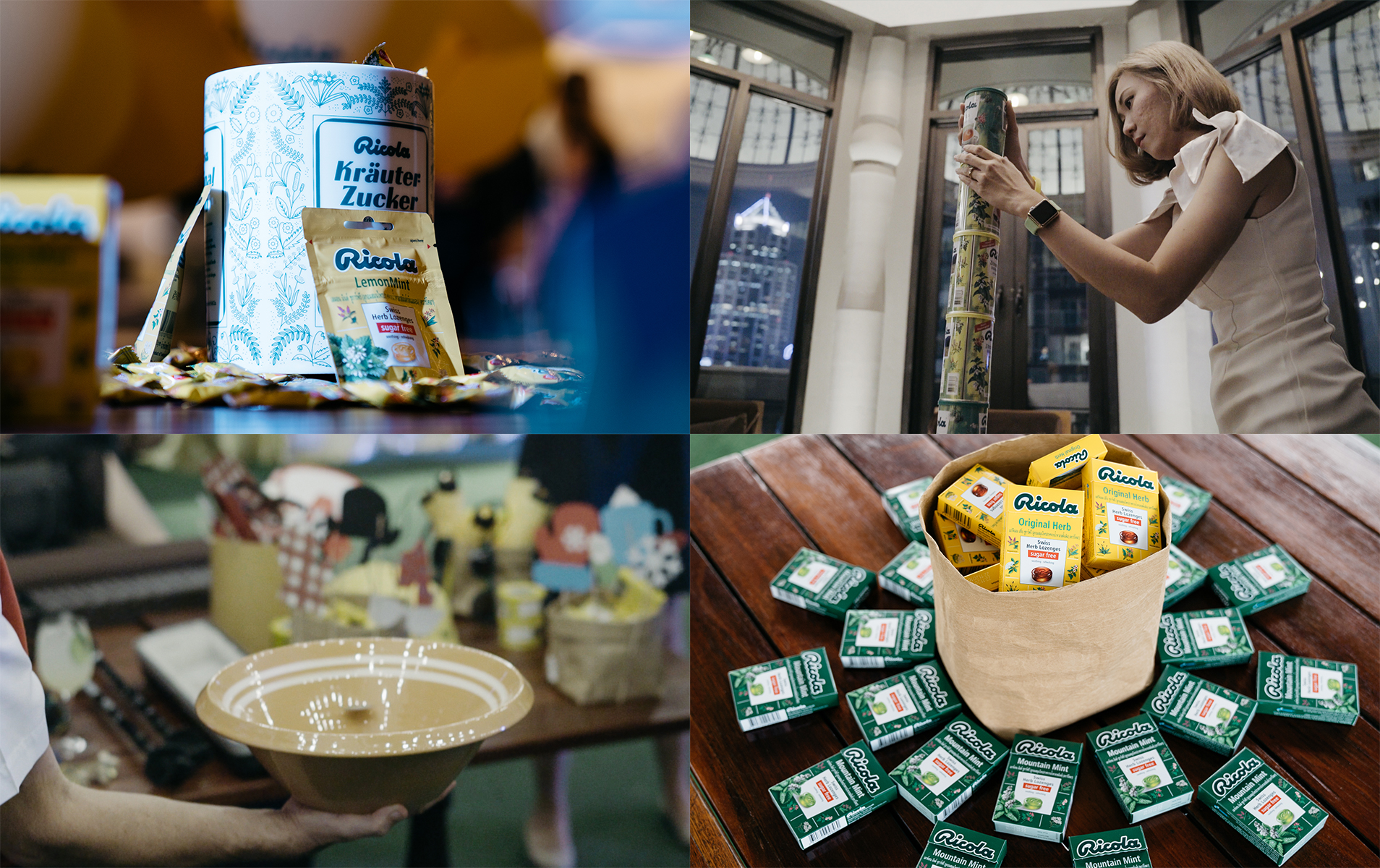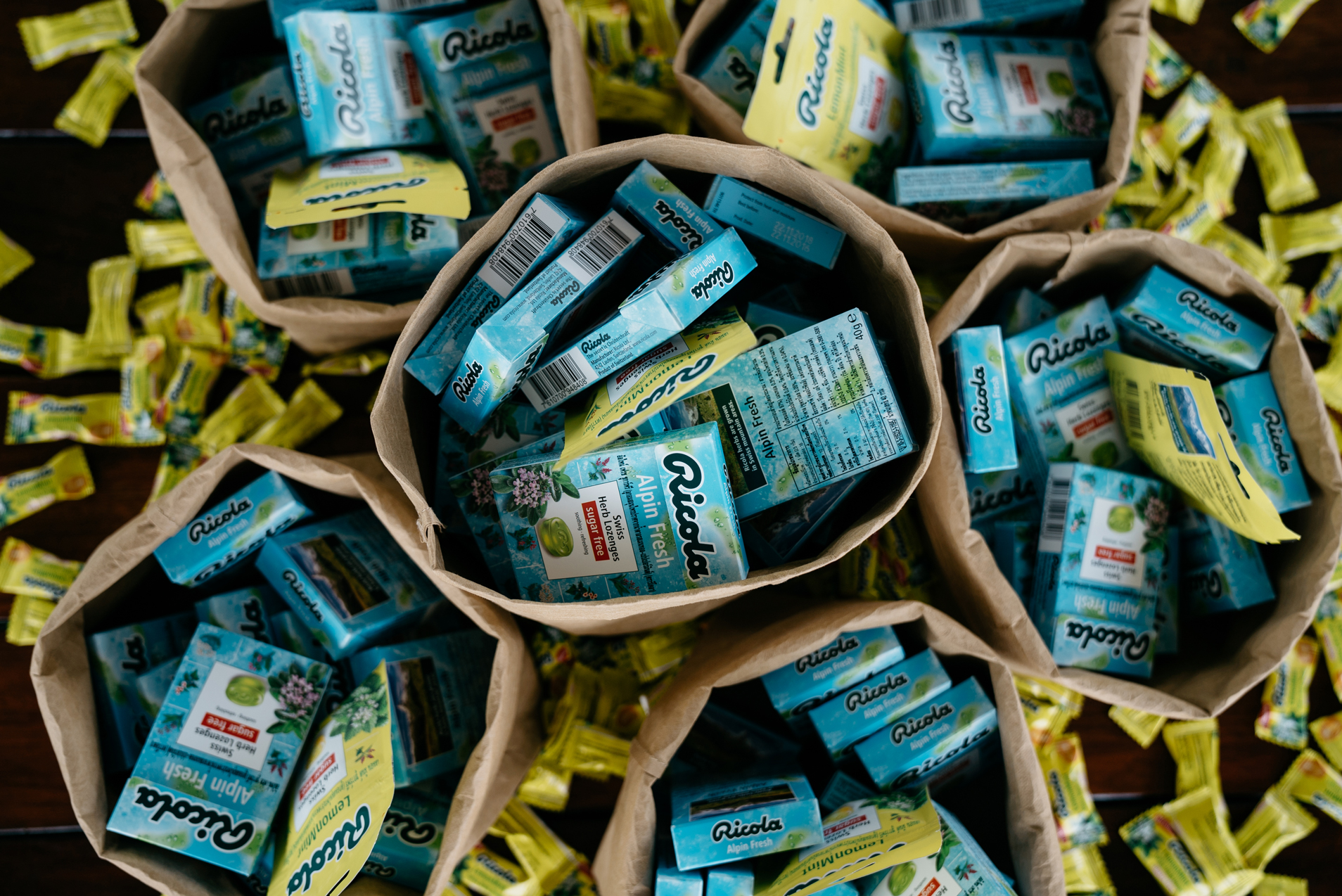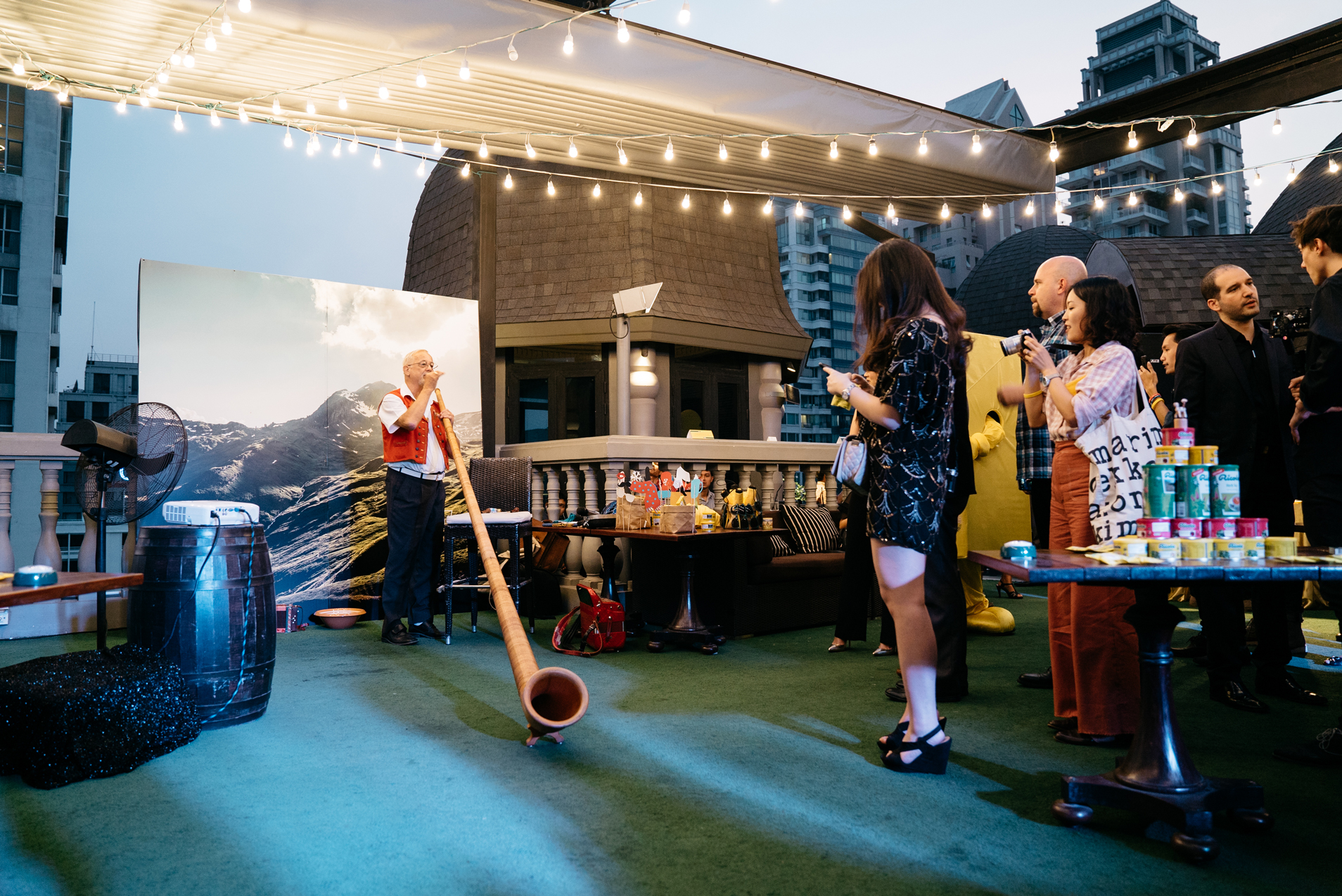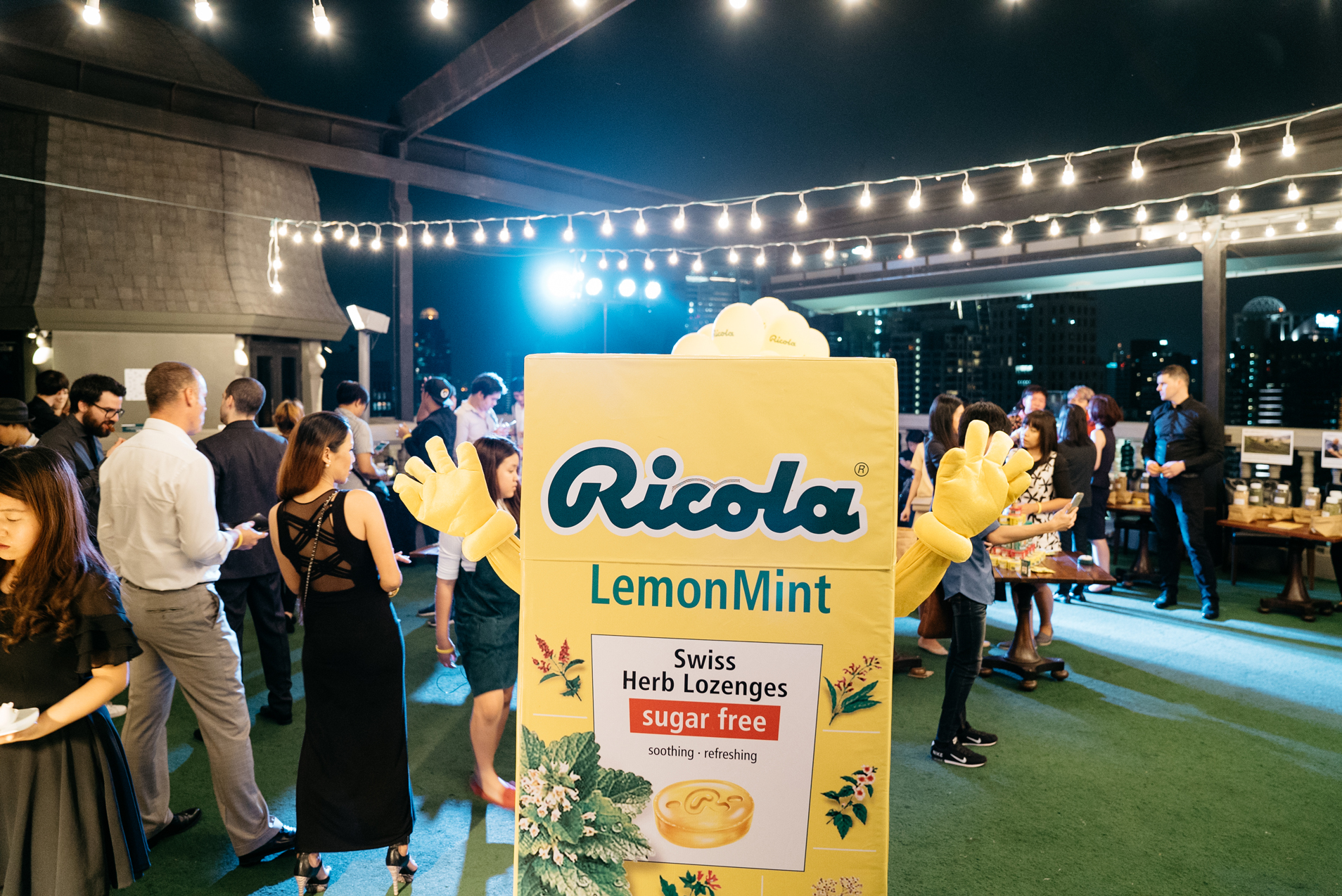 Während des Events wurden die Blogger von einer Thailändischen Moderatorin durch den Abend geführt. Sie kündigte die Redner und den Kräuterexperten von Ricola an und verknüpfte zwei Kulturen zu einem erfolgreichen Event Erlebnis. Des Weiteren gaben mit der Marke verbundene Dinge wie das Ricola Maskottchen und die Präsenz von Ricola und Enigma Mitarbeitern dem Event eine einladende Atmosphäre.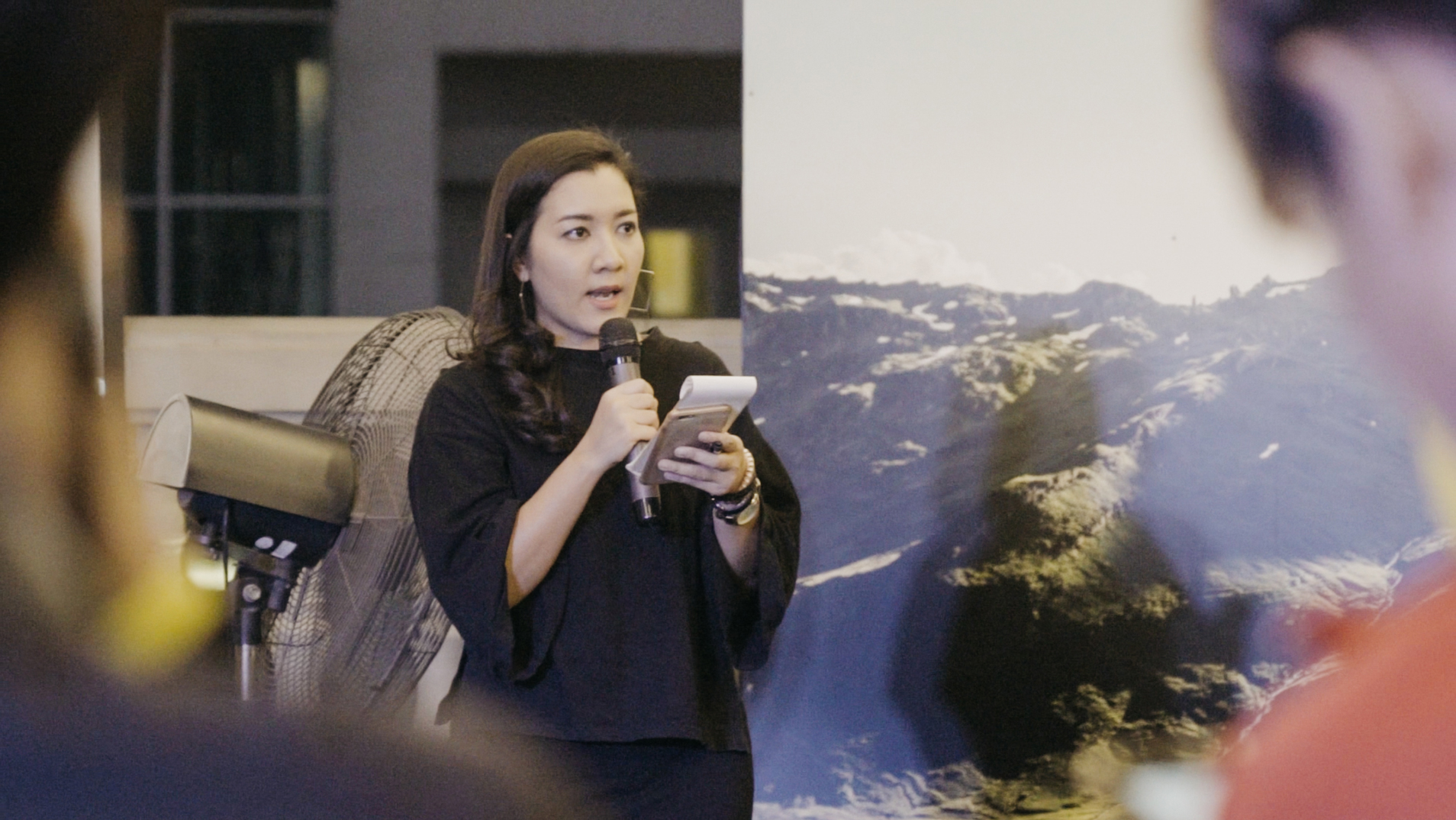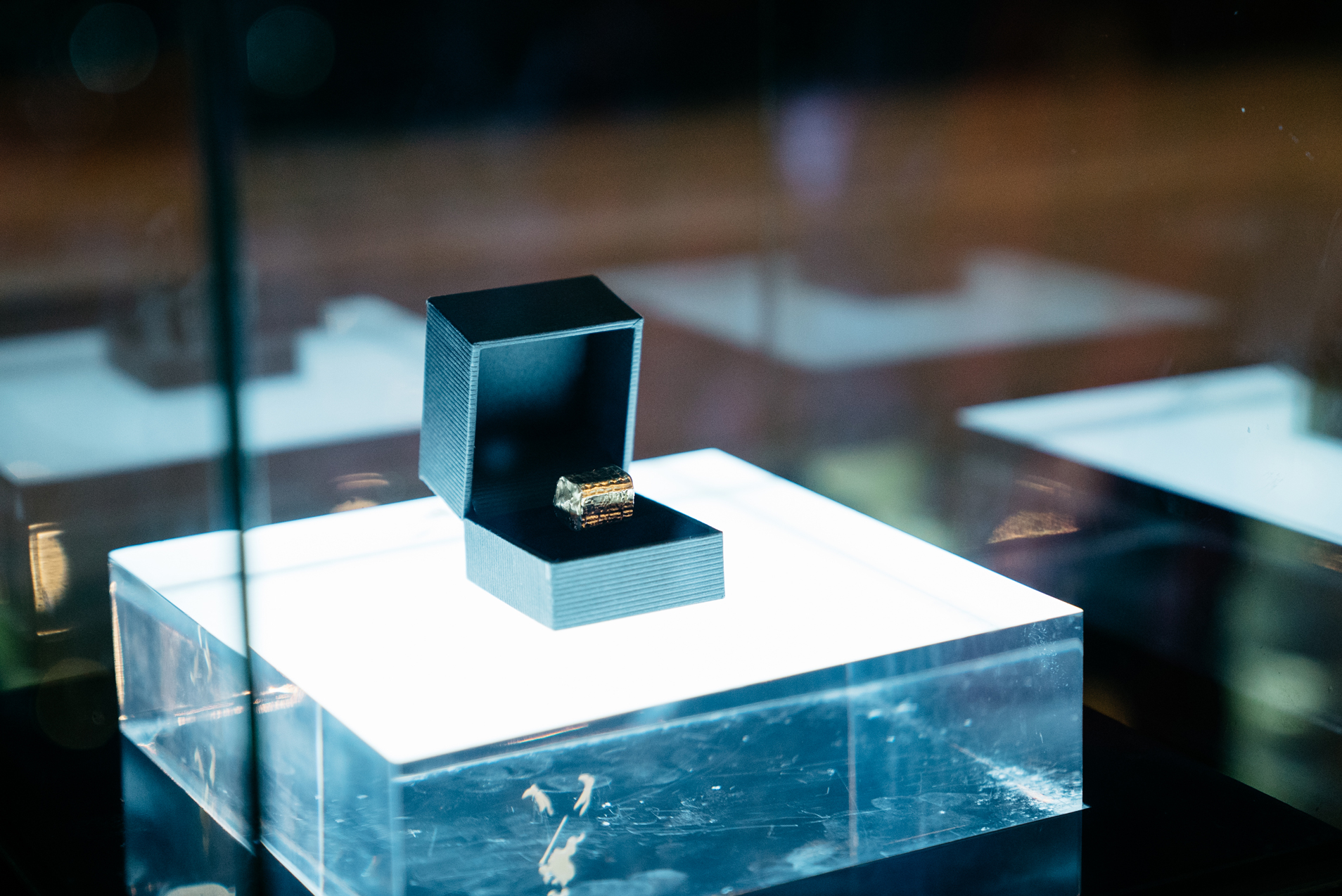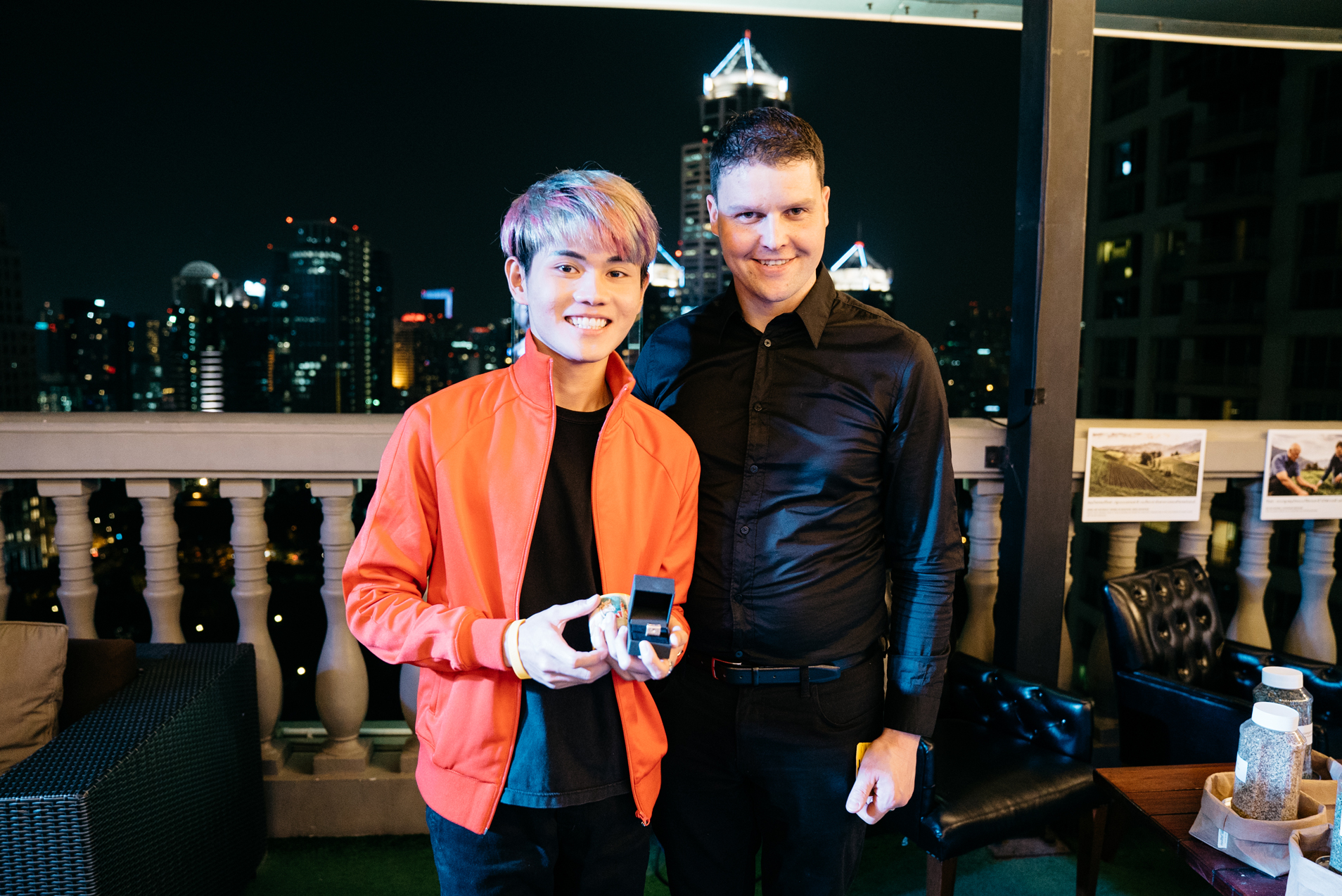 Blogger wurden gebeten, ihre Fotos auf sozialen Netzwerken zu posten und mit ihren Followern zu teilen, um am Ende des Events ein Goldnugget zu gewinnen. Sie erhielten auch weitere Informationen über das Produkt und bei detaillierteren Fragen wurden Gespräche mit Ricola Experten organisiert. Der ganze Inhalt, der während des Events erstellt wurde, wurde von Enigma analysiert, um die darauffolgende Verbreitung vorzubereiten.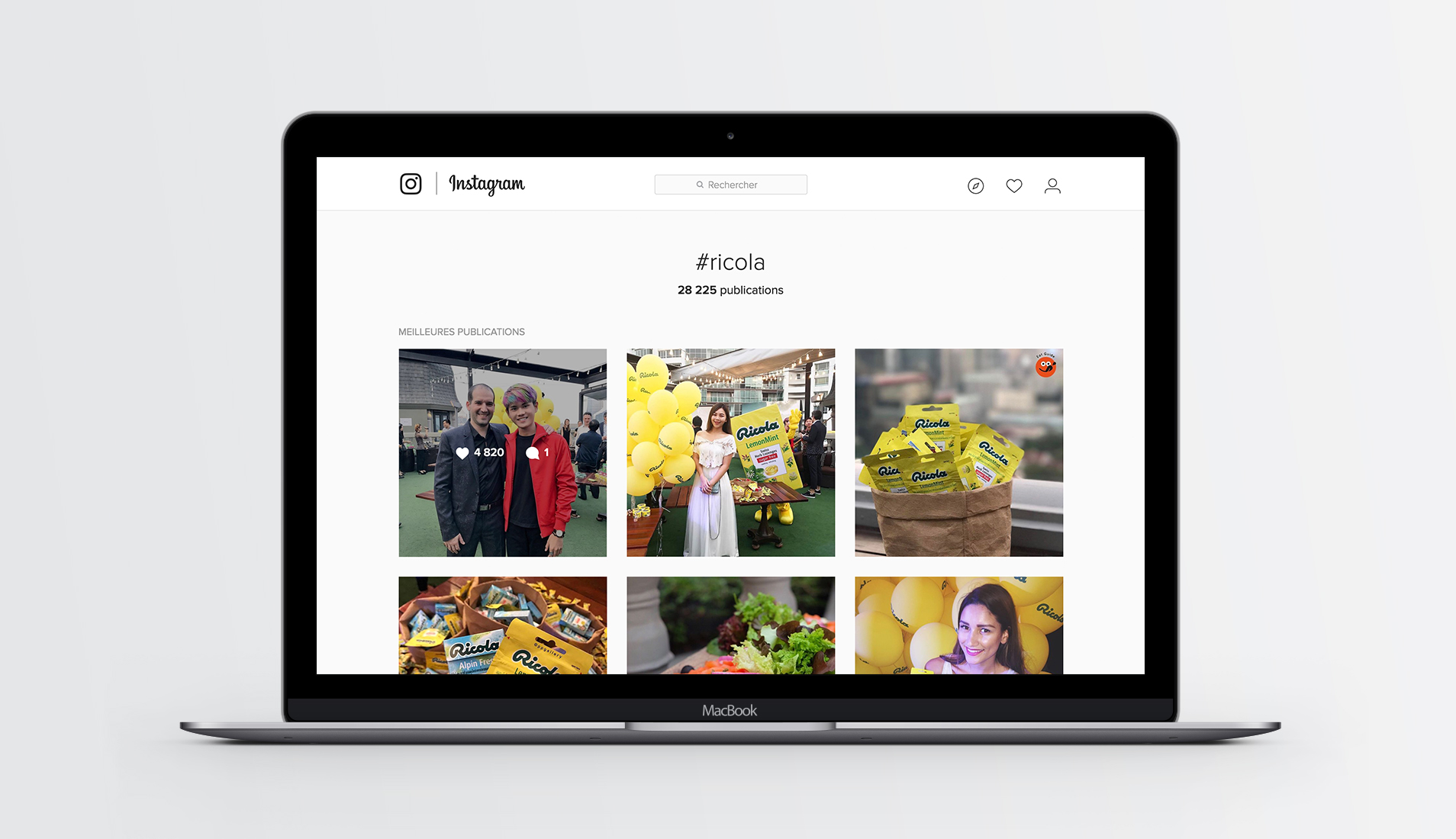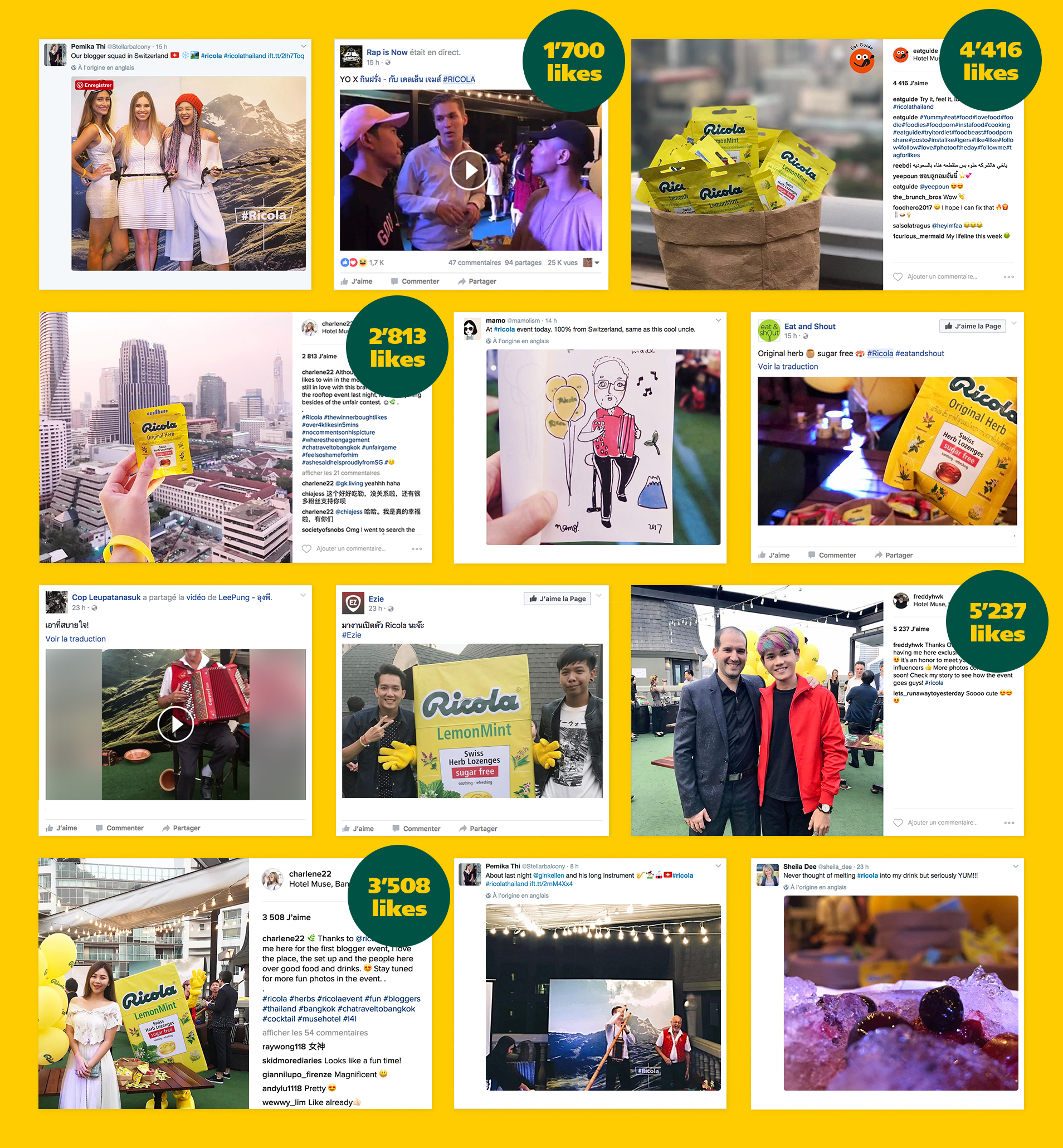 Impact
Über 140 Inhalte wurden während des Events generiert. Die Influencer erzählten die Brand Story aus verschiedenen Blickwinkeln, was zu unterschiedlichen Inhalten führte. Alle KPIs konnten bei weitem übertroffen werden. Besonders das hohe Engagement konnte mit einem Durchschnitt von 2'800 Aktionen pro Publikation begeistern. Die Kampagne erreichte 215 Millionen Touch Points und 2 Millionen bewusste Interaktionen mit der Marke. Als Konsequenz daraus, konnte ein hohes Markenbewusstsein im Zielmarkt generiert werden.
Die 5 Schlüssel zum Erfolg im Eventmanagement
Miss Camping SA, ein Profi in der Event-Kommunikation, bietet eine seltene Form des Eventmanagements an: das «Massgeschneiderte».
Dieses Konzept ist eine ideale Synergie und Symbiose dreier Elemente: Szenografie, Technologie und Design. Dies sind die entscheidenden Elemente, die ein Event zu einem eindrücklichen Erlebnis werden lassen.
Credits
Influencer Marketing
Vivien Garnès