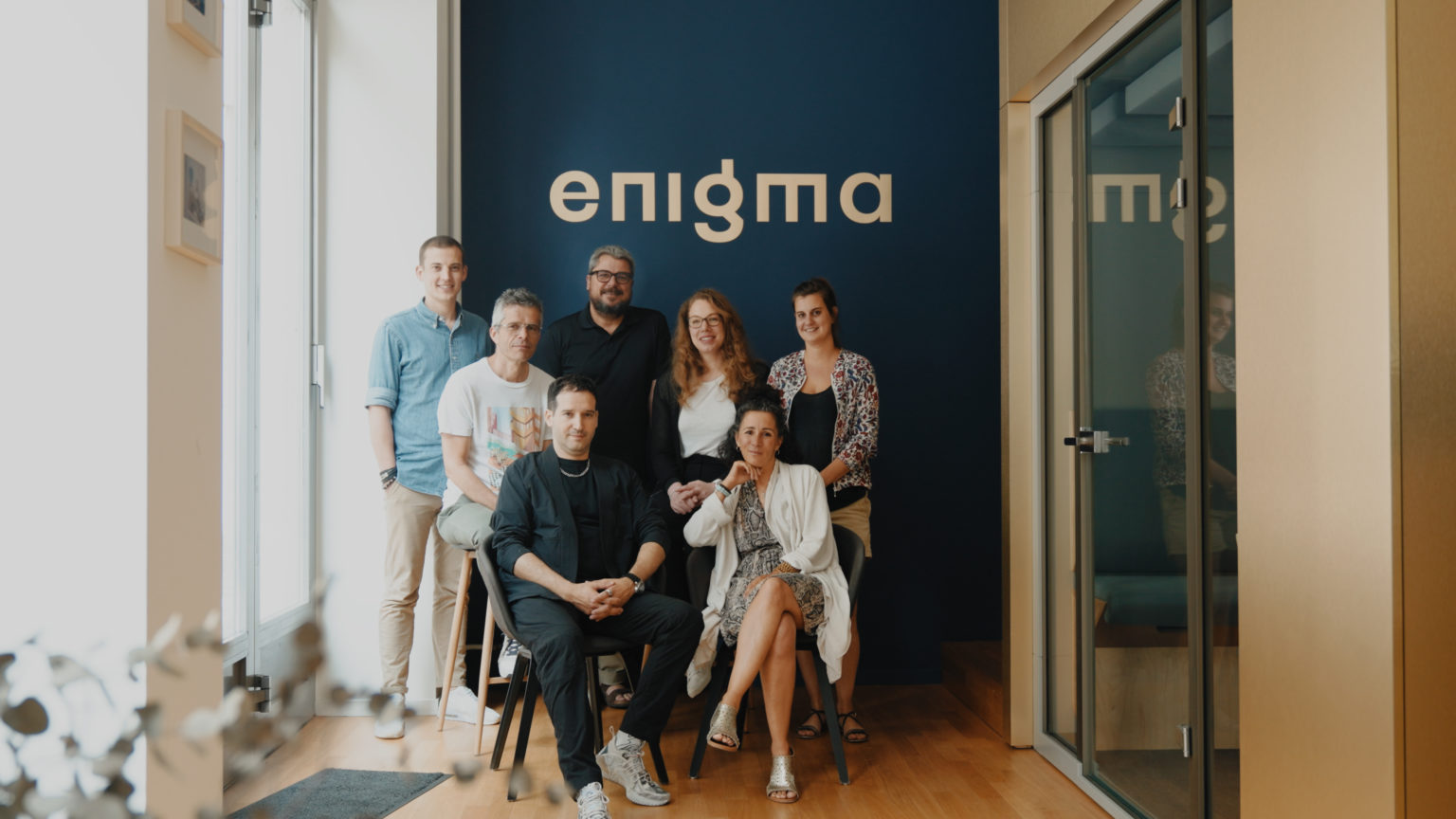 September 15, 2023
Enigma expands Leadership Team to drive future growth
Enigma proudly announces a significant evolution within its leadership team to fuel its continued growth and success. Welcoming three exceptional individuals to the Leadership Circle, Frédéric Doms, Creative Director, Charlotte Paris, Head of Digital, and Franck Pineau, Head of Sales, with this move the agency believes it is poised for an even more promising future. They will be joining the current leadership team made up of Olivier Kennedy, CEO; Martin Künzi, CXO; Nadine Nassif, Head of Human Talent & Admin; and Antonia Sturzeis, Head of Client Success (CH-DE), further strengthening and enriching the company's potential for continued progress.
This strategic move aims to support the company's significant growth over the last years and lays the groundwork to prepare it for further expansion in the future, especially within the German-speaking Swiss market. In an ever-evolving digital marketing landscape, the imperative for agile and visionary leadership has never been more apparent. The agency's drive for continuous progress is underscored by the departure of two esteemed team members, Thomas Kendlinger, former Head of Operations, and Emilie Laussausie, Head of Client Success, who have made invaluable contributions to Enigma's success throughout their nearly decade-long tenure at the agency.
Frédéric Doms brings a wealth of experience, having served as a seasoned advertising veteran with an impressive 25-year career, including a decade at Saatchi & Saatchi Switzerland. Recognized for his creative brilliance and award-winning campaigns, Fred has made a lasting impact on prominent brands such as Voltaren, Orange, Twinings, and many more. With over three years at Enigma, his expertise fortifies the team, propelling them toward a future of innovation and success.
Charlotte Paris, a dynamic addition to the team, arrived with a wealth of expertise from her background in advertising agencies and networks. Over the course of more than three years, she has played a pivotal role as the Head of Media Trading at Enigma. Charlotte channels her digital knowledge to drive unparalleled success for Enigma's clients. Her strategic vision and industry acumen further elevates the agency's capacity to deliver innovative digital marketing solutions.
With over a year of dedicated service at Enigma, Franck Pineau advocates for unlocking the full potential of teams and projects. His exceptional grasp of marketing and extensive sales experience enables him to deliver empathetic, professional, and technically sound support. Franck's commitment to understanding and amplifying positivity ensures that clients receive top-notch service, driving continued success and growth for all.
As Enigma enters this exciting phase of growth and evolution, the agency remains steadfast in its commitment to innovation, excellence, and a client-centric approach. The strengthened leadership team, bolstered by the contributions of the new members, is set to lead the agency toward new heights, delivering exceptional results and driving transformative outcomes for clients worldwide.