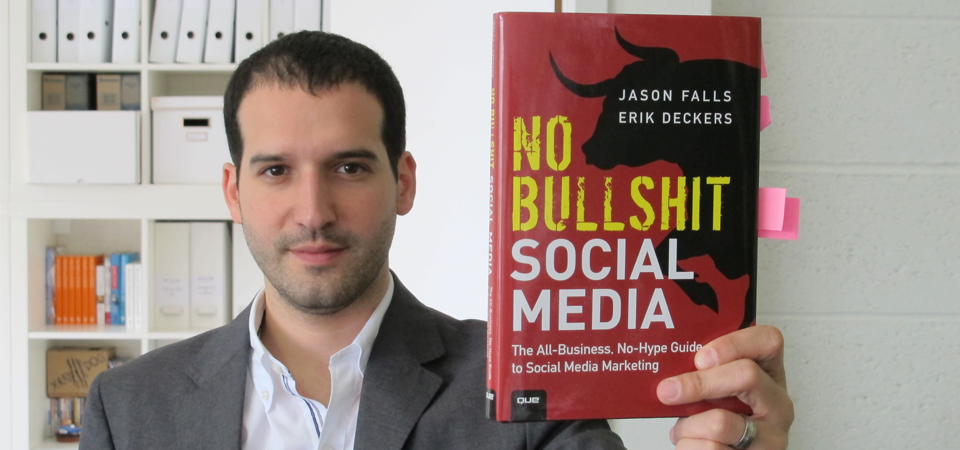 May 29, 2012
No Bullshit Social Media by Jason Falls and Erik Deckers
Do you want to understand how to use social media in your business ? Do you want to avoid the pitfalls of new trends that are often expensive and short-lived ? This is the book you want to read.

In fifteen chapters, the authors summarize the main studies that were conducted on this topic and address a variety of issues such as public relations, crisis management or establishing and managing a community.

It is a real pleasure to read about so many concrete case studies about social media written with such common sense rather than from dogmatic web-gurus.

The matter-of-fact chapters are built around a question that is answered with data, one or two case studies, a conclusion and suggested readings. The style is « mashable »–the authors also present practical sections such as « six questions to ask before launching and online campaign,

This book is a must-read for professionals in the field, who can use is as a high-quality reference. This is the first book about social media that talks minimally about technology but focuses on the most important and efficient aspect of it : interactivity.