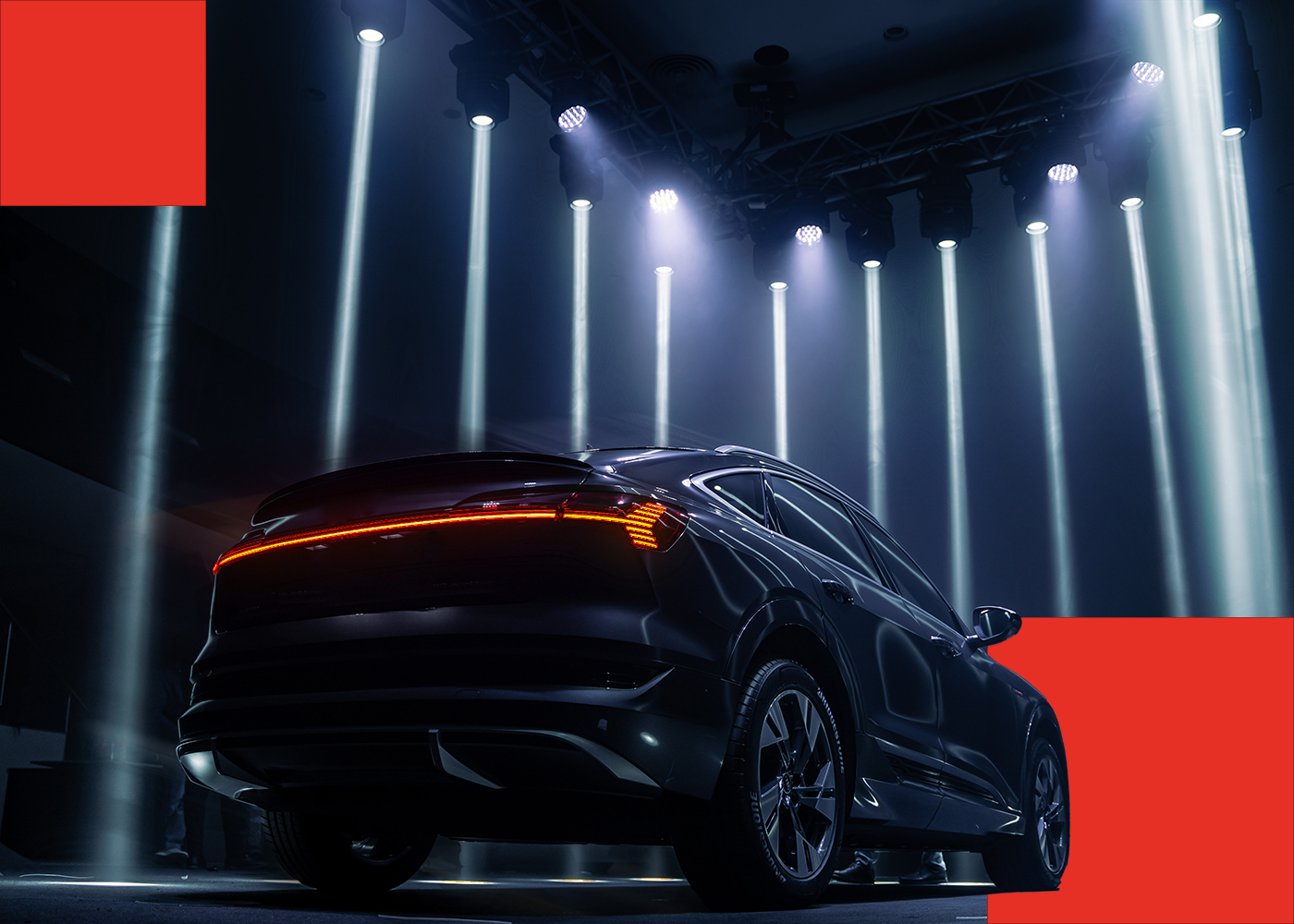 Accelerating Passion: Reviving the Website of GIMS
Geneva International Motor Show
The Geneva International Motor Show (GIMS), often affectionately referred to as the "Salon de Genève," is a globally renowned automotive event with a rich history dating back over a century. GIMS has been a beacon of excellence and innovation in the automotive industry, showcasing legendary cars that have defined their eras. With a strong legacy, GIMS attracts over 10,000 journalists and more than 600,000 visitors, making it one of the most prestigious and influential automotive events in the world.
Ambition
The challenge faced by GIMS was to effectively communicate its relevance, impressive history, and heritage to potential visitors. Despite being a well-established event, GIMS needed to revamp its online presence to engage its audience year-round and not just during the annual event.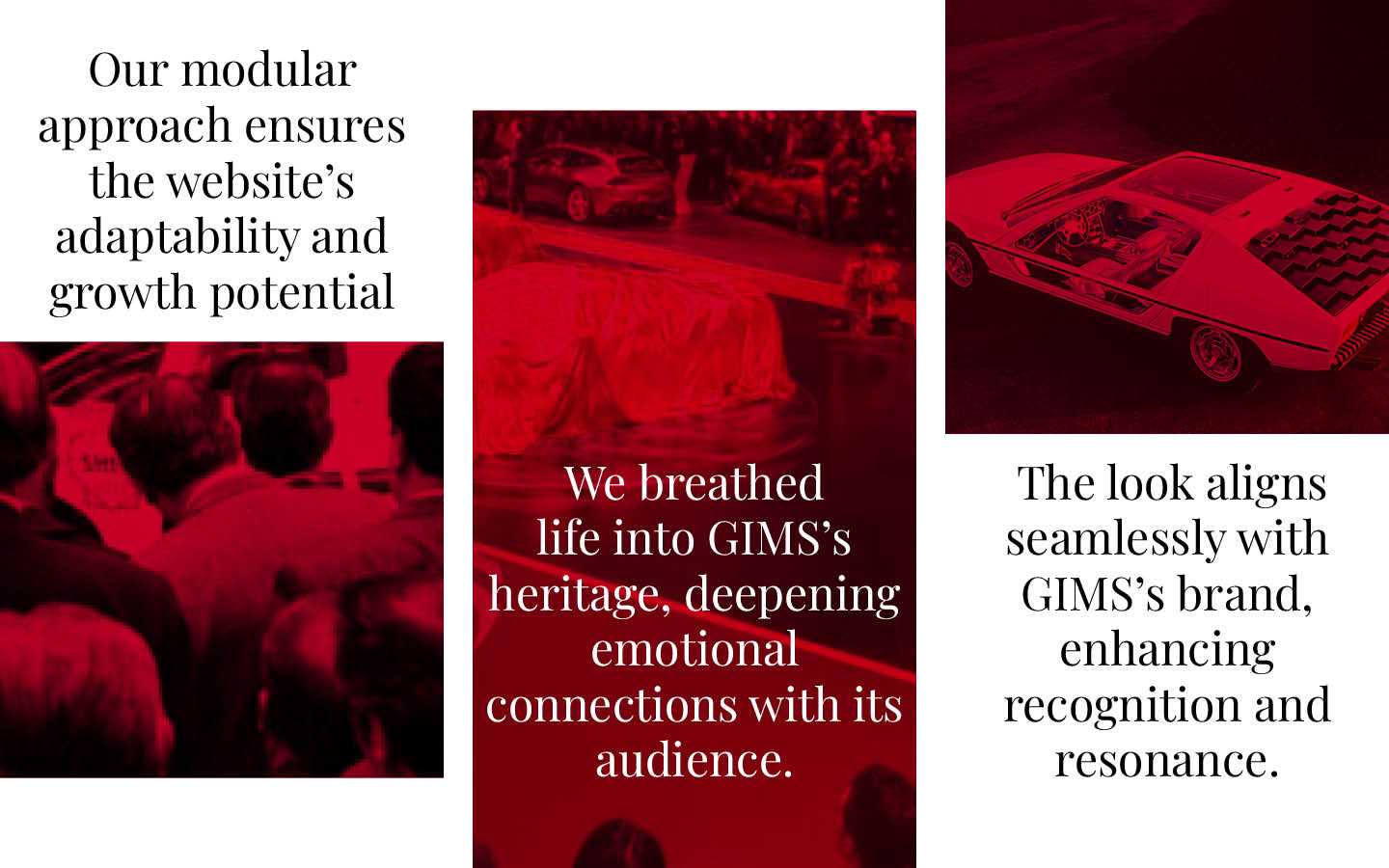 Action
Enigma took the following strategic actions to address GIMS's challenges:
Comprehensive Website Redesign: Enigma completely overhauled the GIMS website, introducing a new narrative and structure. The redesign aimed to better convey the show's tradition and heritage, placing emphasis on captivating imagery, informative facts, figures, and a prominent magazine section.
Aligned Design with Brand: Enigma's design approach was aligned with GIMS's branding, incorporating a clear grid and a boxy design that mirrored the GIMS logo. This design choice created a cohesive and recognizable online presence.
Enhanced Storytelling: The new website emphasized storytelling through the magazine section, allowing GIMS to provide year-round news updates, creating a continuous connection with its audience.
Structured Content Presentation: Enigma restructured the website to display the event's program and schedule in a clear and organized manner, improving the user experience.
User-Friendly Backend: Enigma implemented a user-friendly backend system based on modular design, making it easy for GIMS to manage and update content. This approach allowed for versatile content presentation.
Optimized Page Speed: Enigma optimized the website for speed, ensuring that visitors could access information quickly and efficiently.
Expansion to Qatar: Building on the modular design, Enigma created a dedicated Qatar page for GIMS's expansion, further showcasing the event's global reach.
Interactive Data Display: Interactive numbers were incorporated to highlight the event's importance and dimensions, engaging visitors and conveying the scale of GIMS.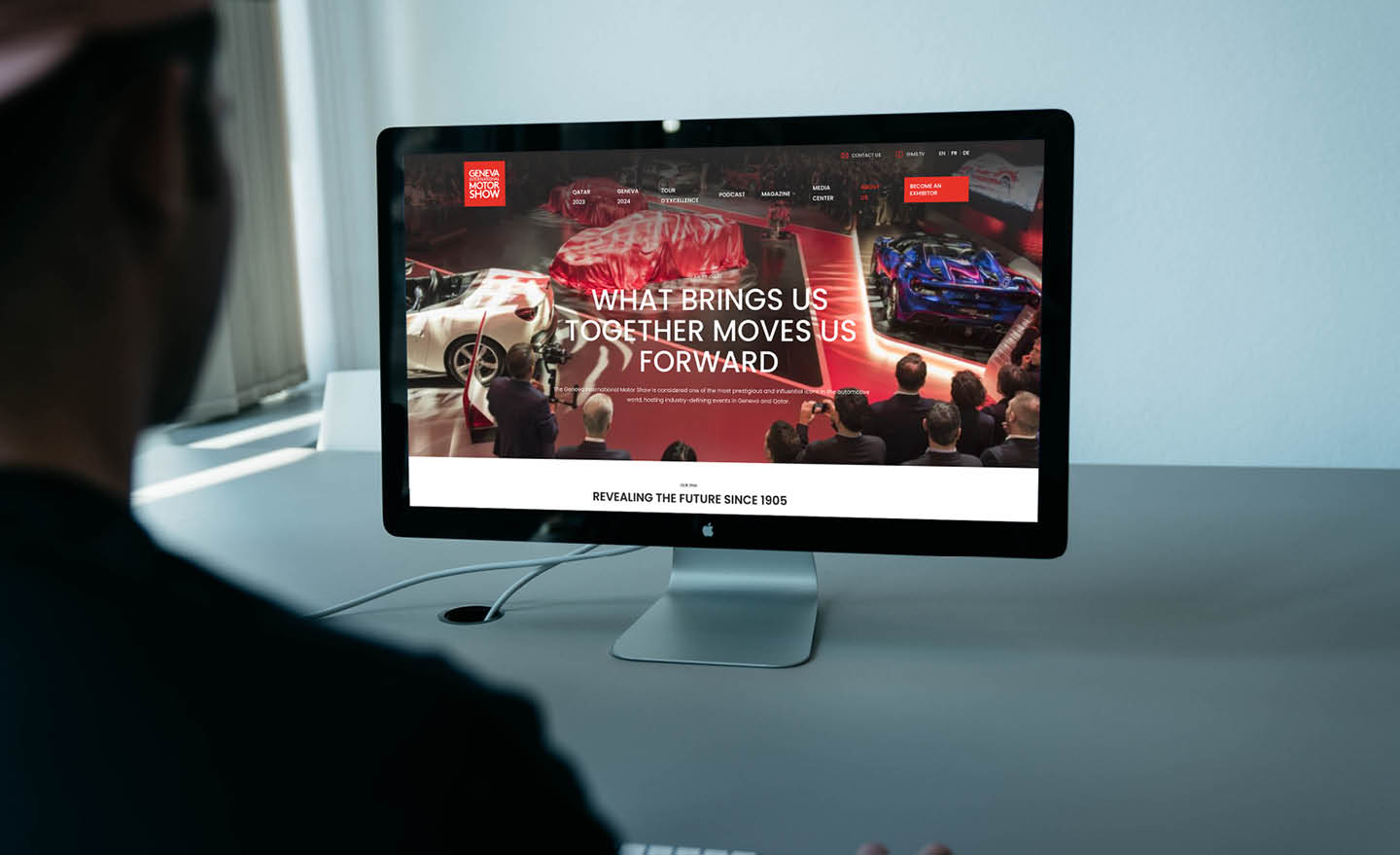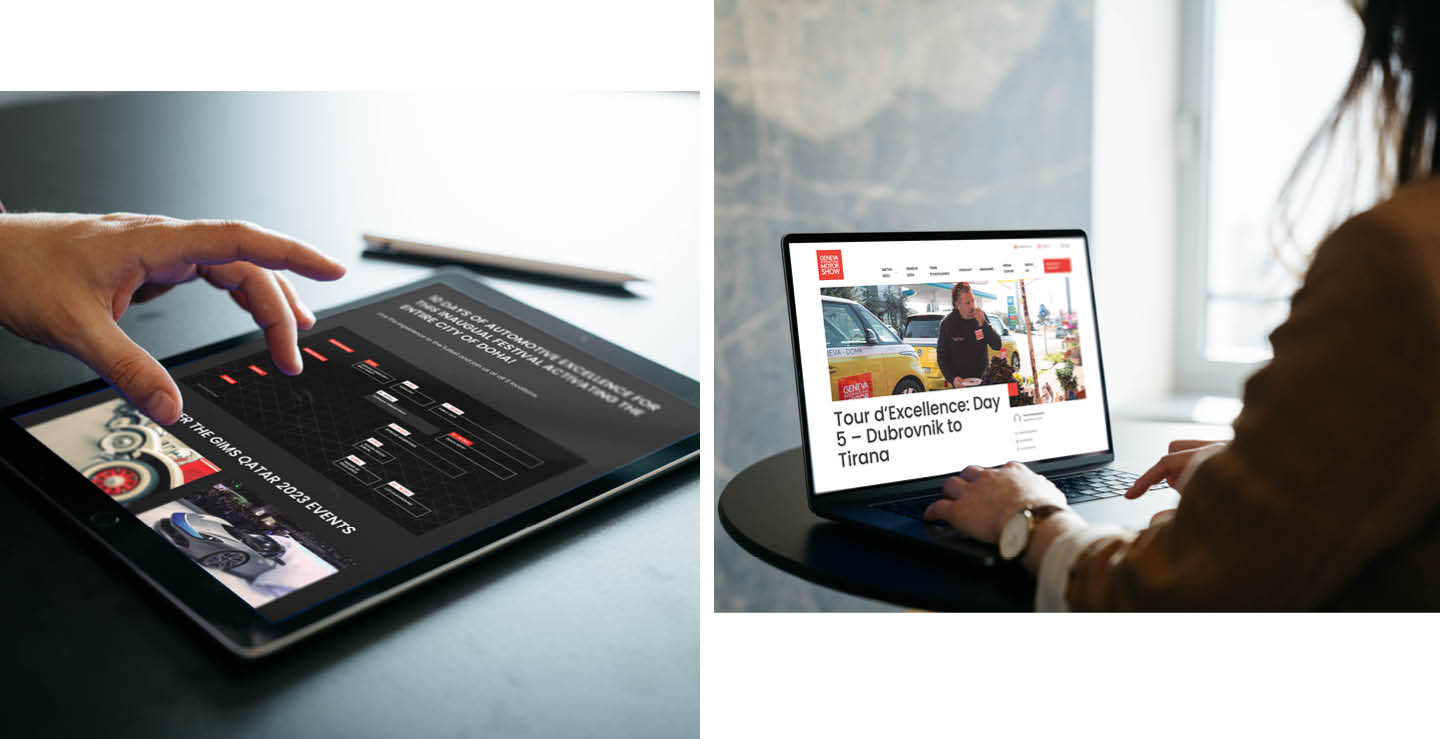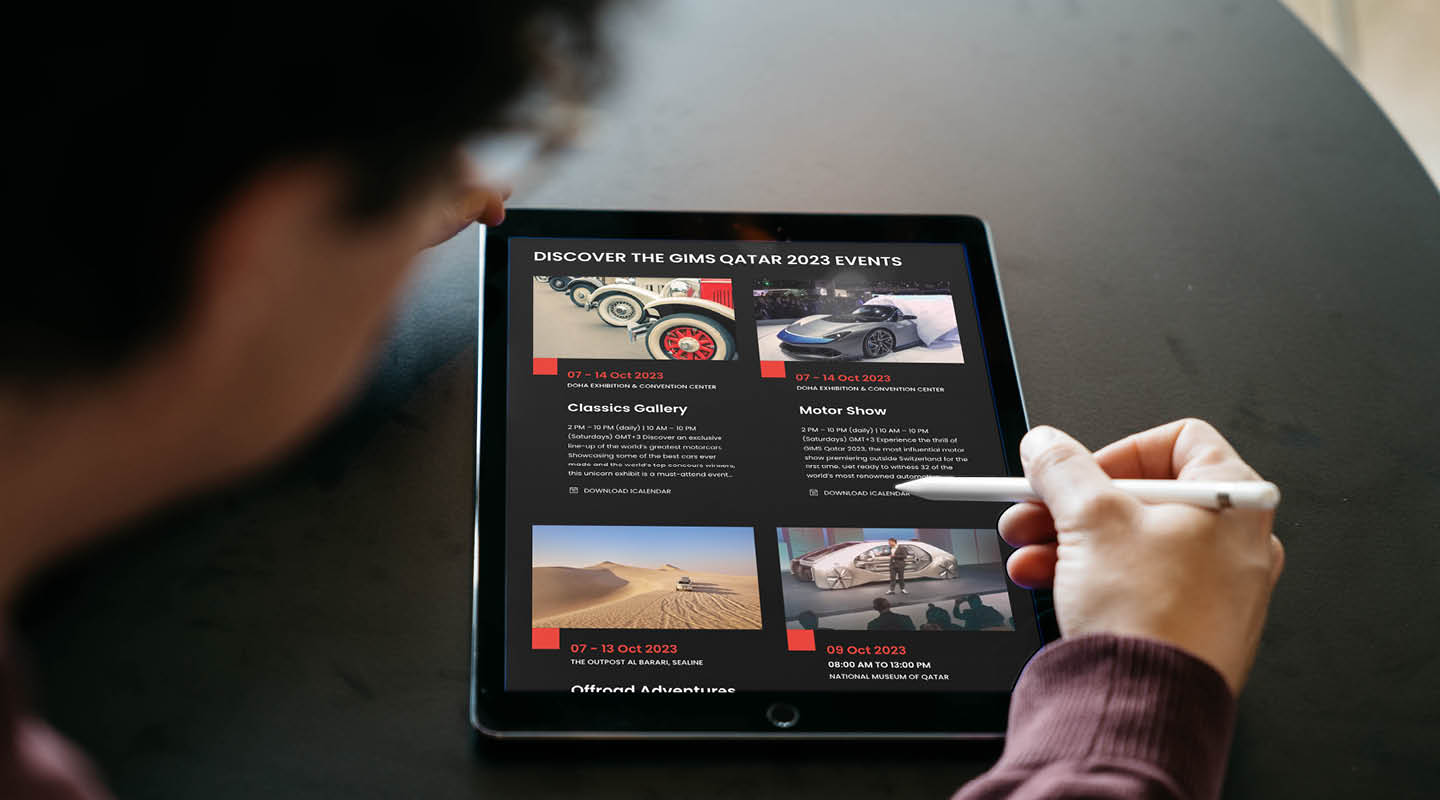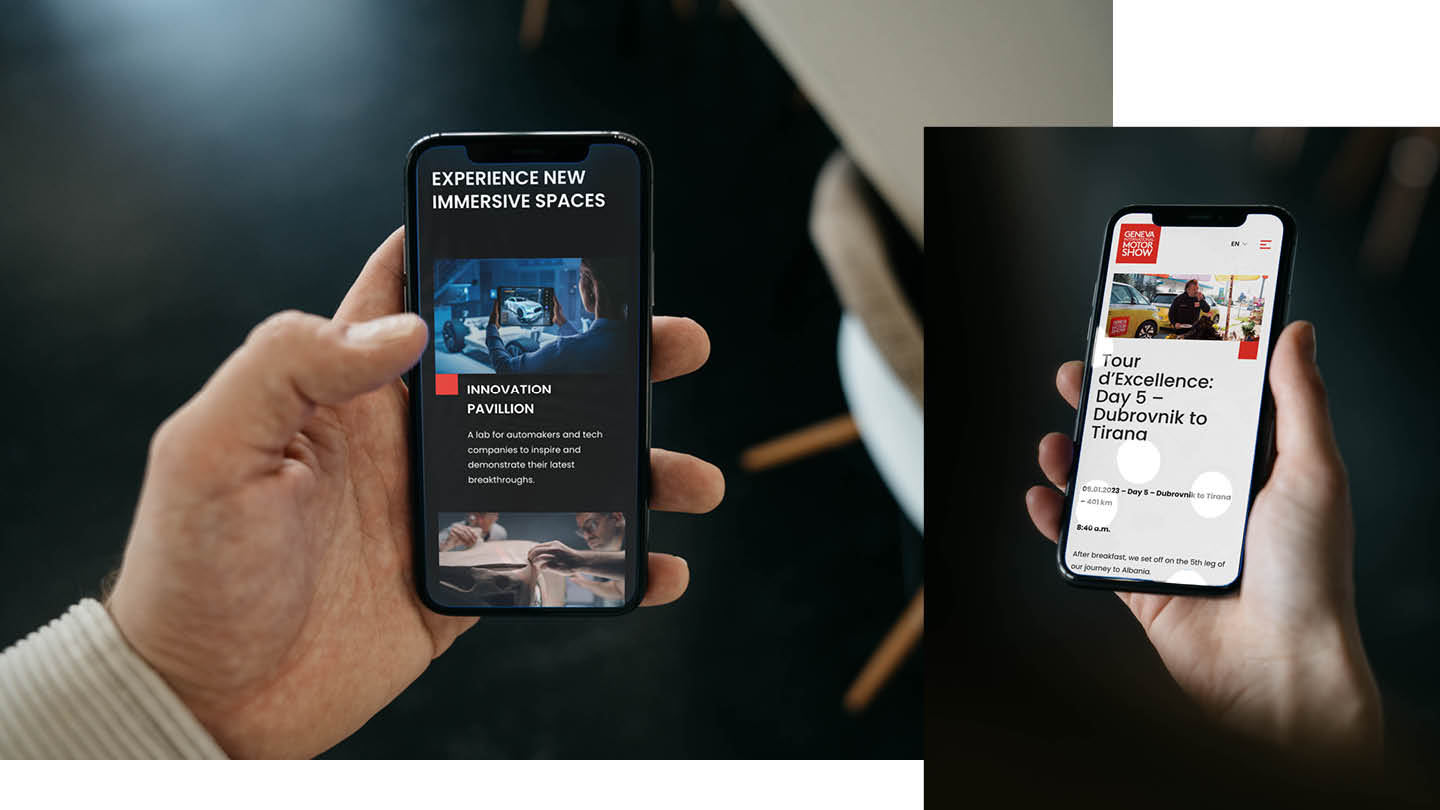 Impact
Forging Deeper Connections: Our redesign sparked a profound emotional connection between GIMS and its audience, fueling heightened engagement and loyalty.
A Global Stage, A Shared Passion: The website's redesign transformed GIMS into a global symbol of automotive passion, uniting enthusiasts worldwide.
Storytelling Magic: Through compelling storytelling, we breathed life into GIMS's legacy, kindling an enduring emotional bond with its visitors.
Perfectly Staged Branding: Our redesign harmoniously aligns with the GIMS branding, ensuring a seamless representation of the event's identity and values, enhancing its recognition and resonance.
Future-Ready Growth: Our technical solution, based on modular design, has paved the way for future growth and expansion of the website, allowing GIMS to adapt and thrive in an ever-evolving digital landscape.