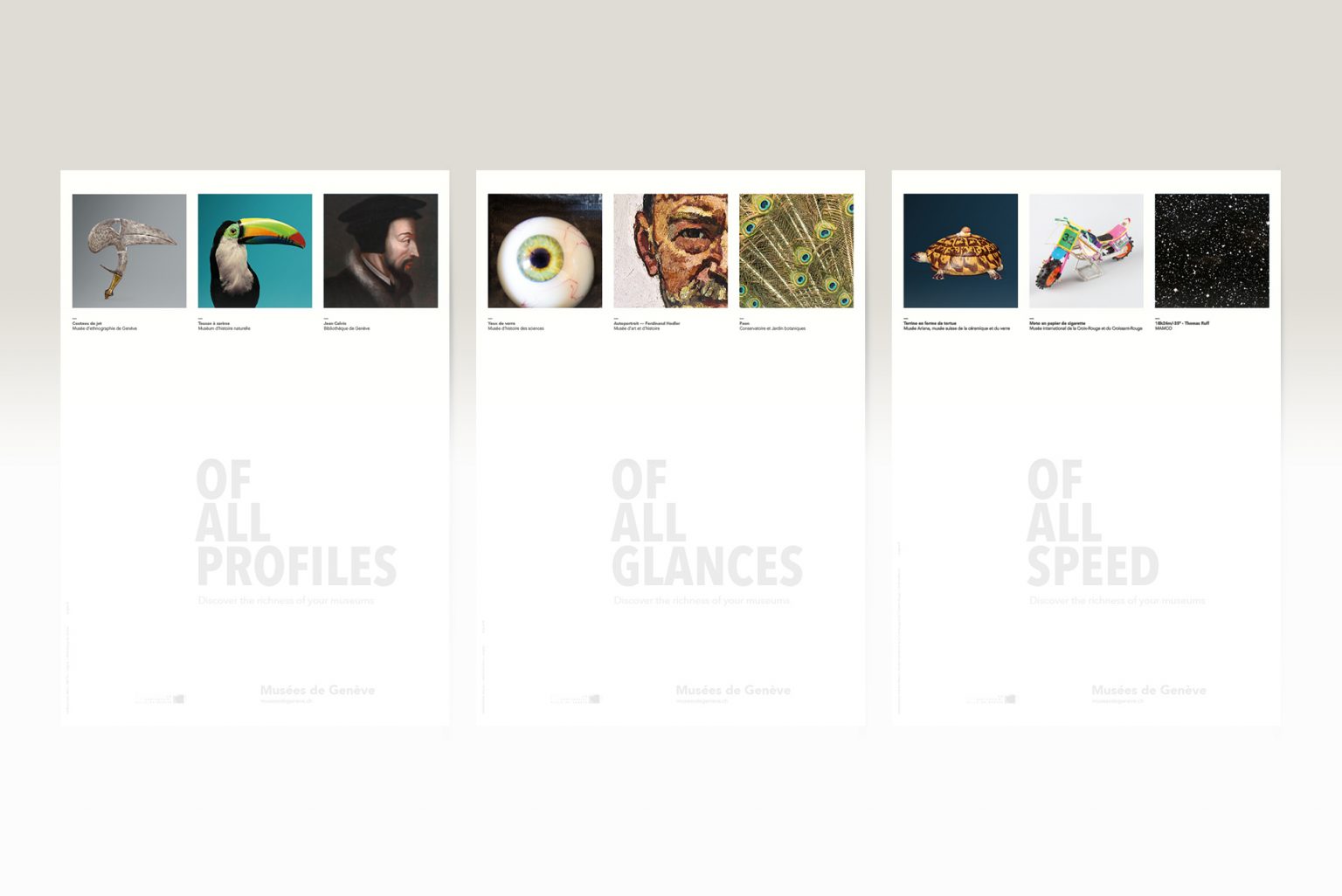 A unique campaign for Museums
Musées de Genève
Enigma has developed for Les Musées de Genève a bilingual national advertising campaign.
Ambition
Between the Musée d'Histoire Naturelle, MAMCO or the Red Cross and Red Crescent, the differences in terms of image and style are interestingly huge. The challenge lies in how to promote the beautiful diversity of the Museums of Geneva with one campaign ?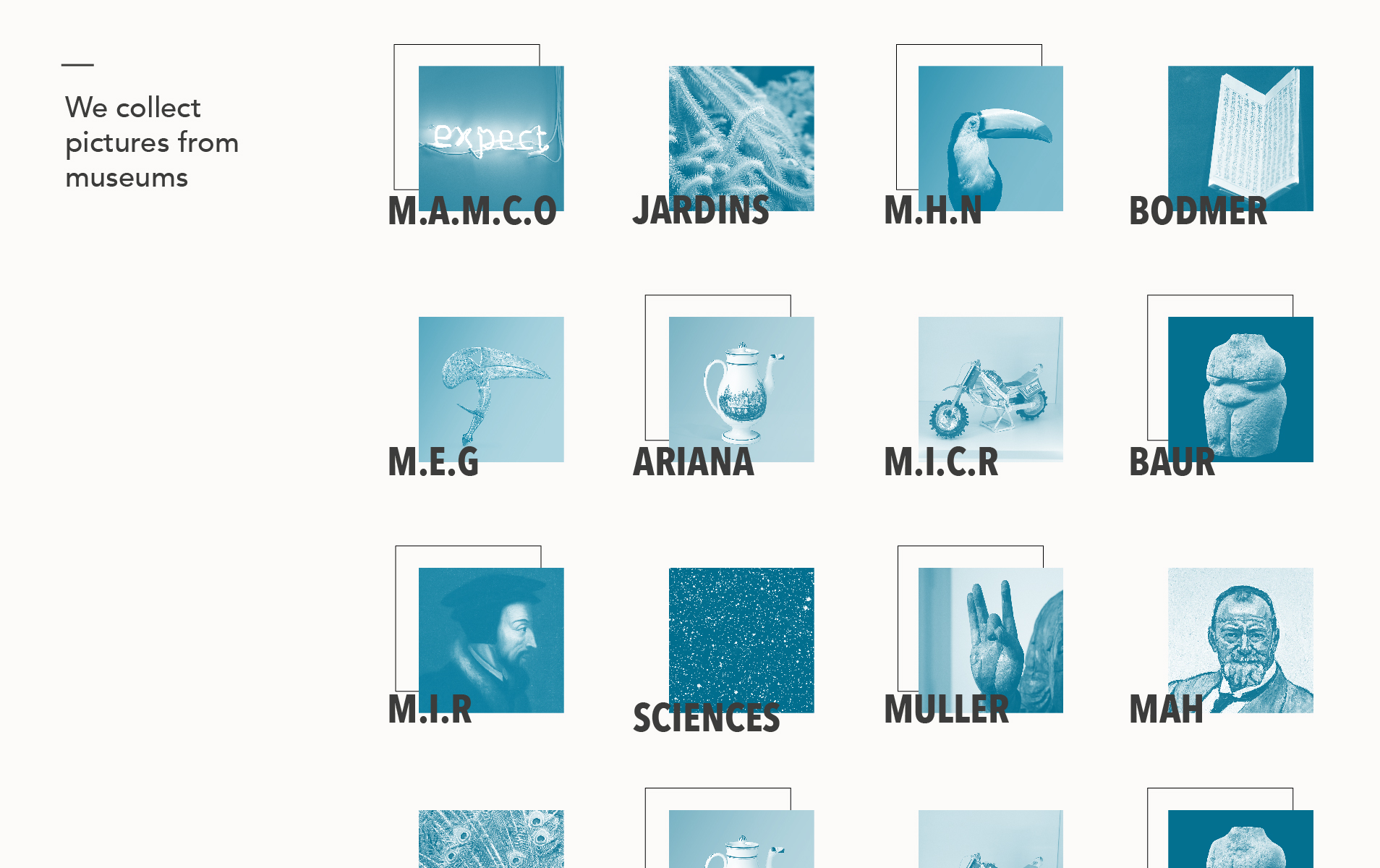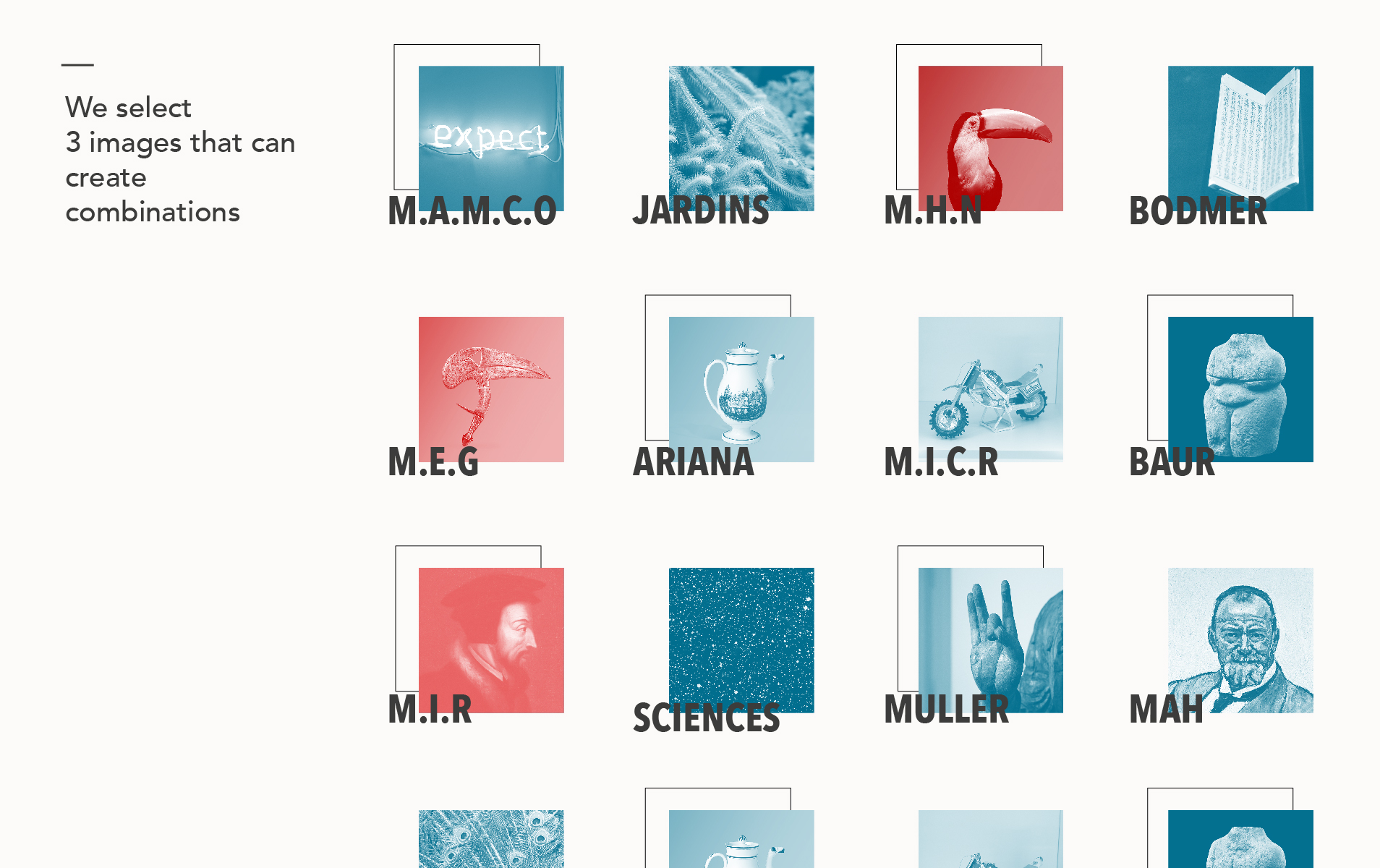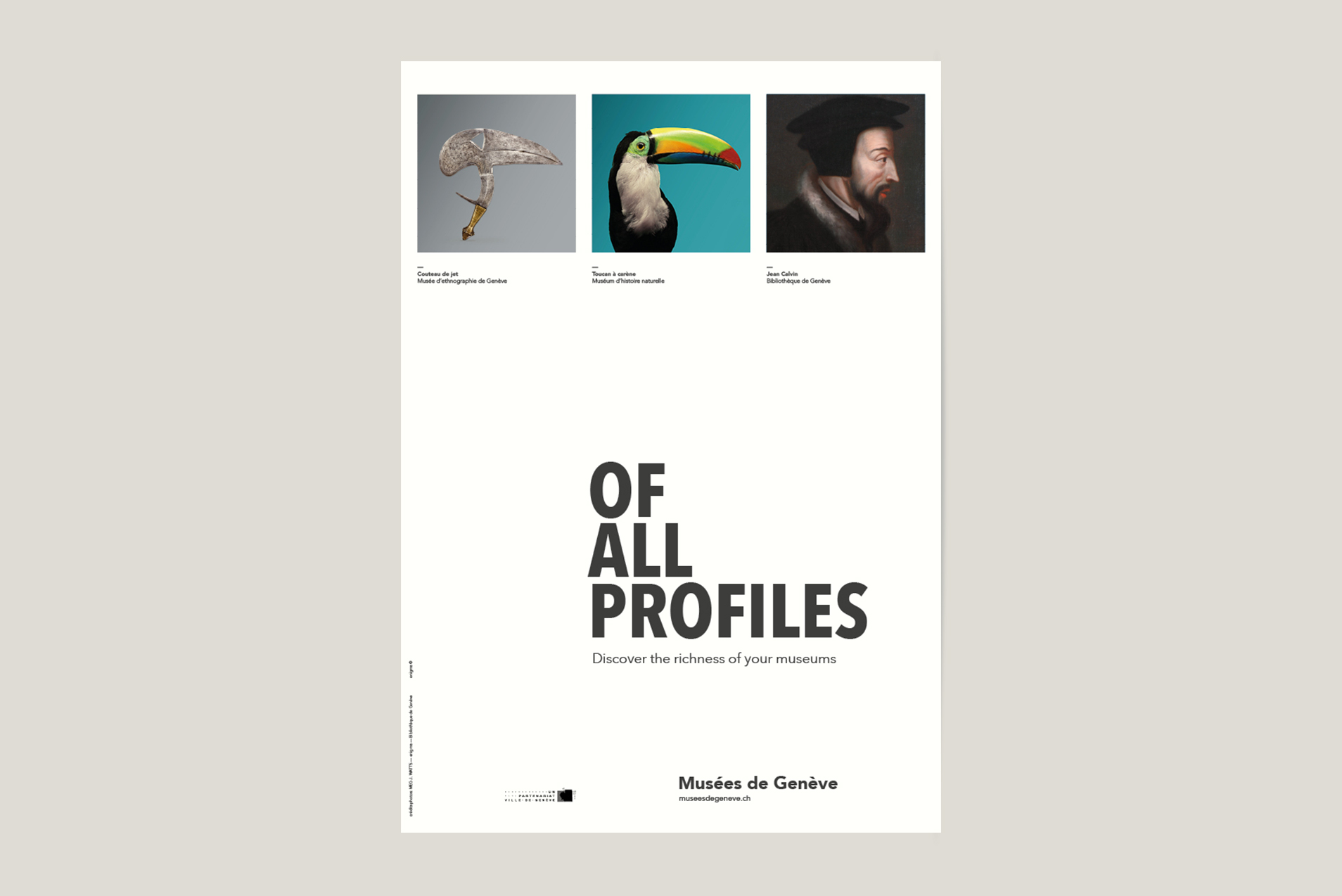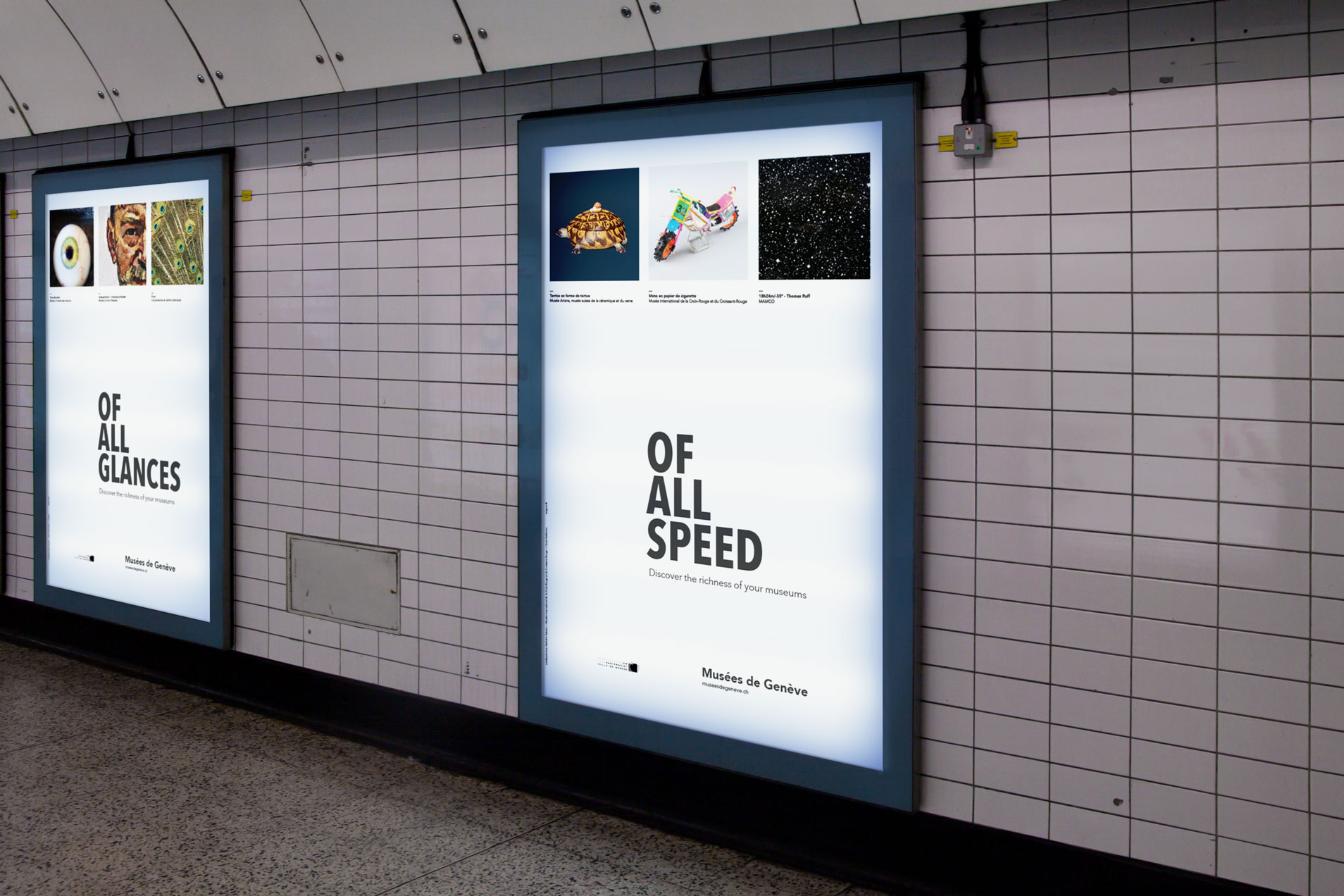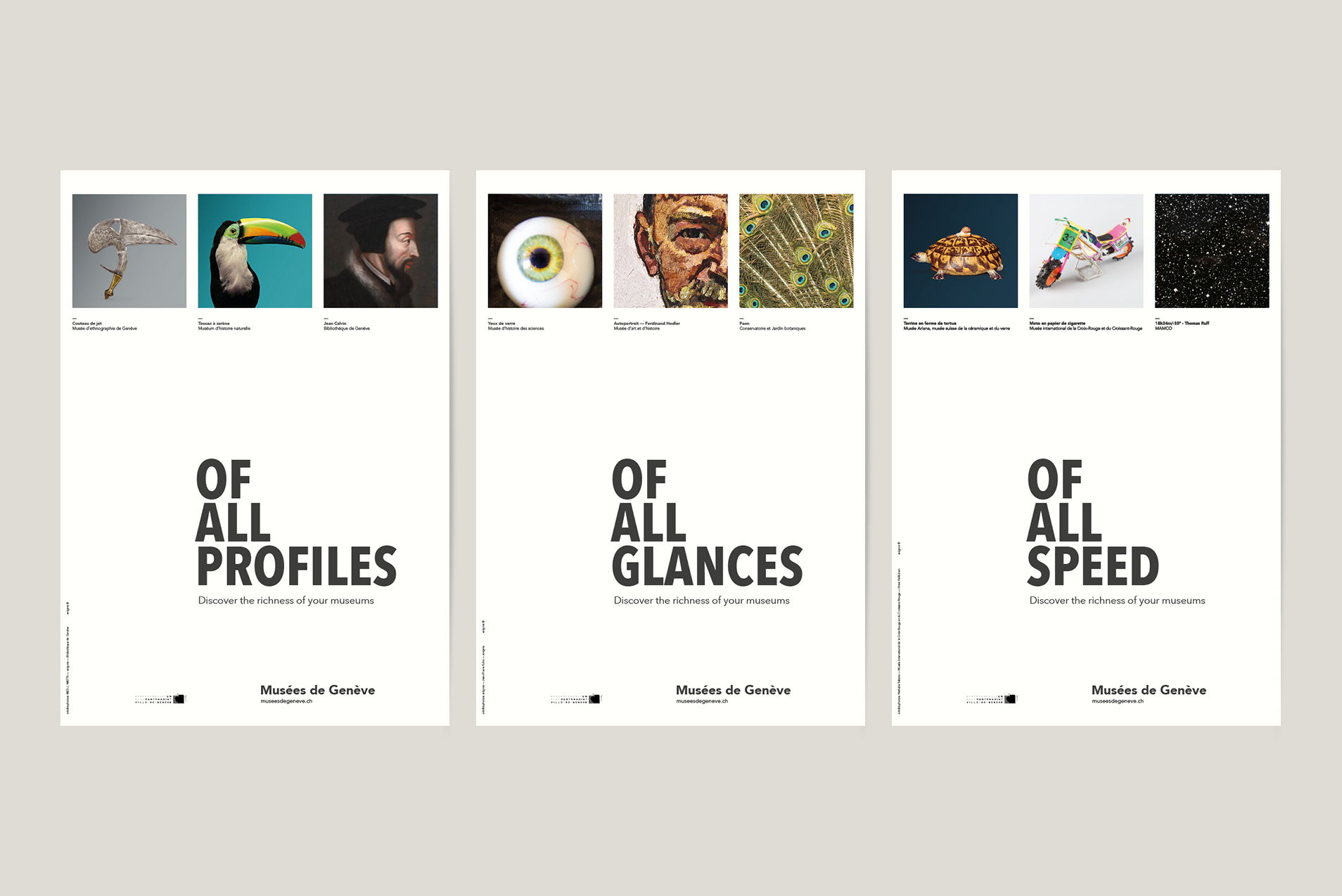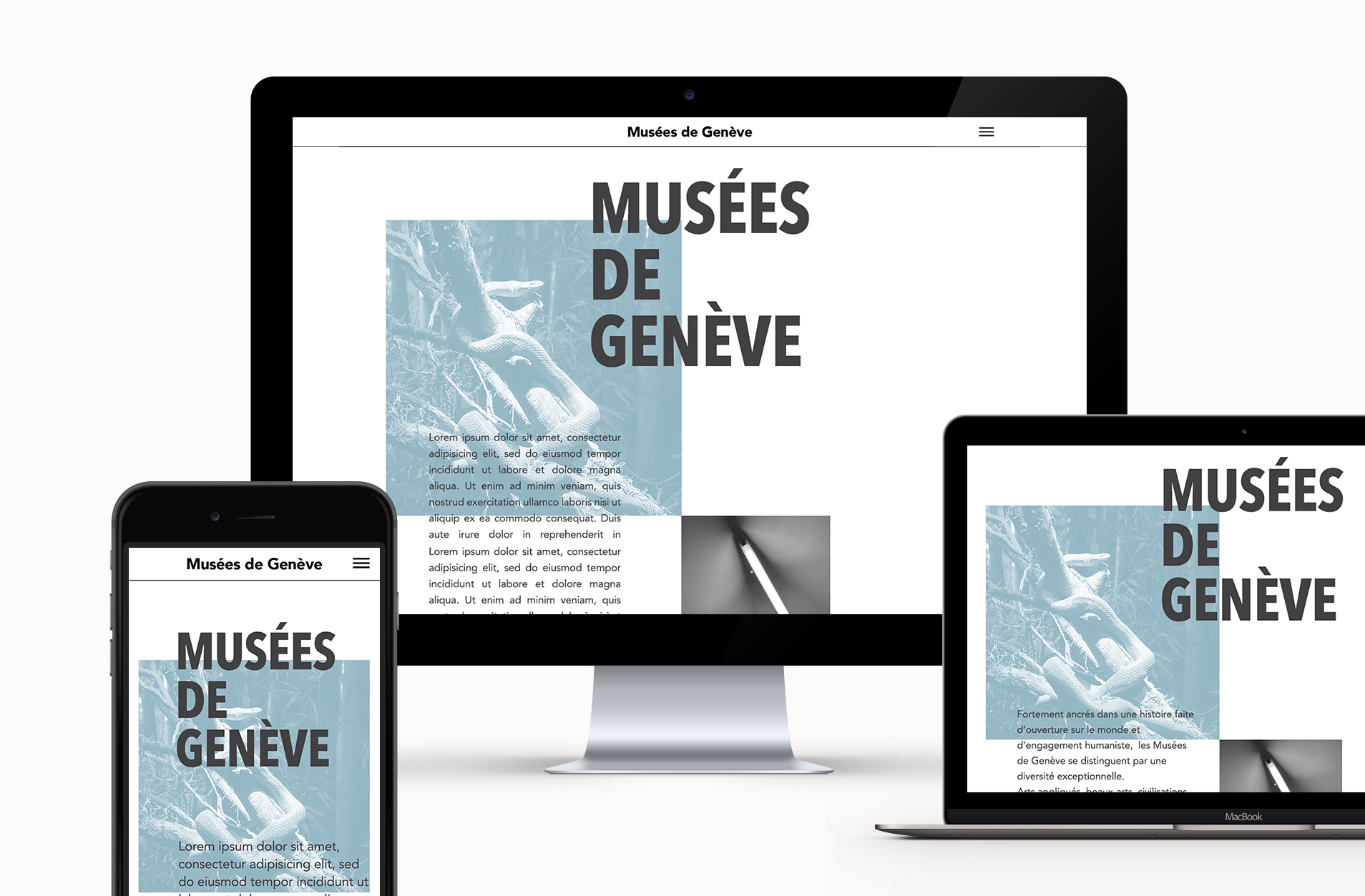 Crédits
Impact
The imagination of an aesthetic and original visual concept enabled to show a positive image of the genevan Museums and promote their beautiful diversity.