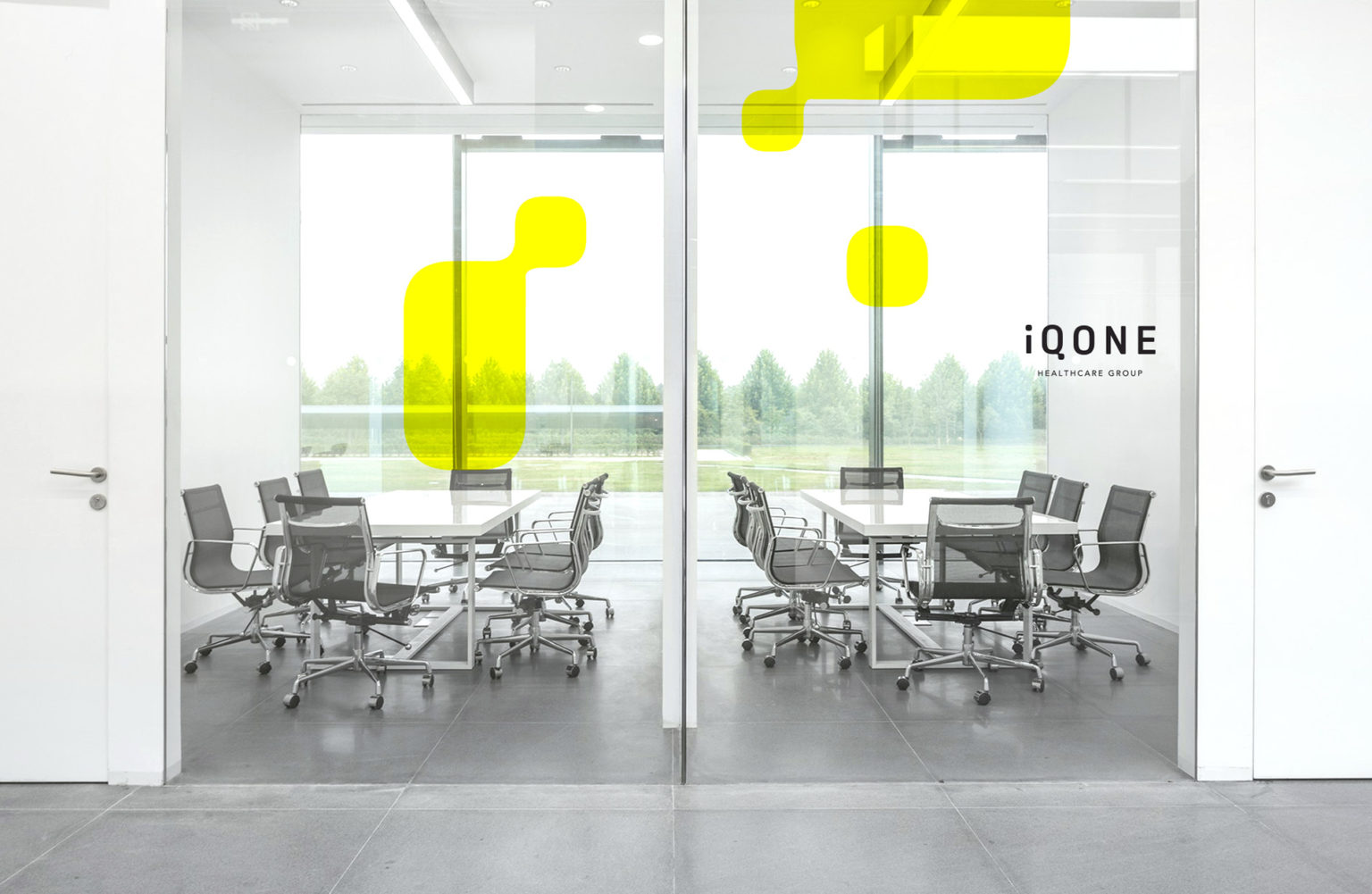 Rebranding in the pharmaceutical sector
iQone Healthcare
iQone Healthcare, a company active in the pharmaceutical industry, commissioned Enigma to develop a new branding which expresses its personality and diversity.
Ambition
iQone Healthcare is unlike any other pharmaceutical laboratory, and wanted to reflect this in its new branding.

iQone Healthcare is a multi-faceted company specializing in three therapeutic sectors, an expert in marketing hospital pharmaceutical products and high-added-value specialities in Europe.
Action
Enigma created a logo embedded in a graphic setting subtly presenting the medical world through a playful and graphic interpretation of shapes.
These shapes are lively, in flux and represent the fascinating and changing world of science. In addition to creating the setting of the logo, these shapes are also an integral part of the logo in the form of the letters "i" and "Q".
The white and black contrast conveys a contemporary world and positive energy.

The brand's identity was portrayed through the use of 4 colours.
The colour yellow was chosen to transcribe the positive and innovative spirit of the brand. This colour represents the company as a whole and was used for everything related to the corporate identity of iQone Healthcare.

This world was then rolled out for the company's three specialities through the use of colors which are unfamiliar in the pharmaceutical sector so as to emphasize once again the company's distinctiveness as well as its diversity and dynamism.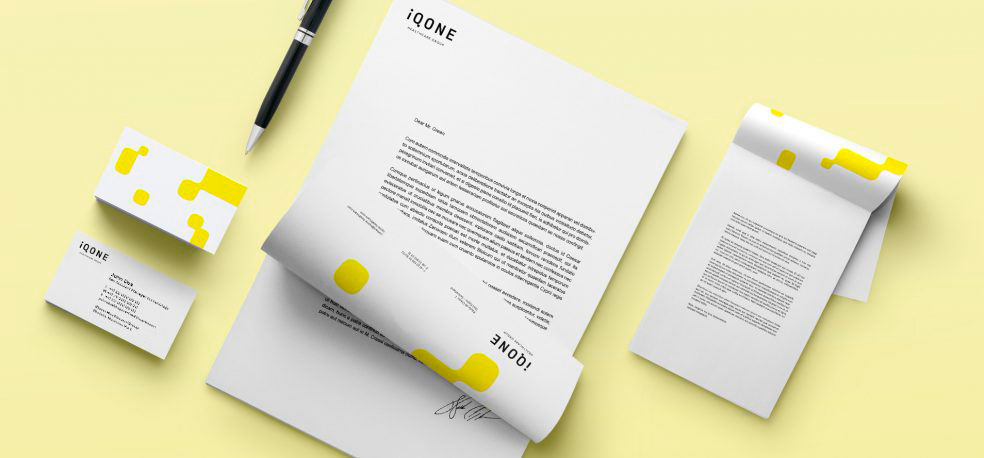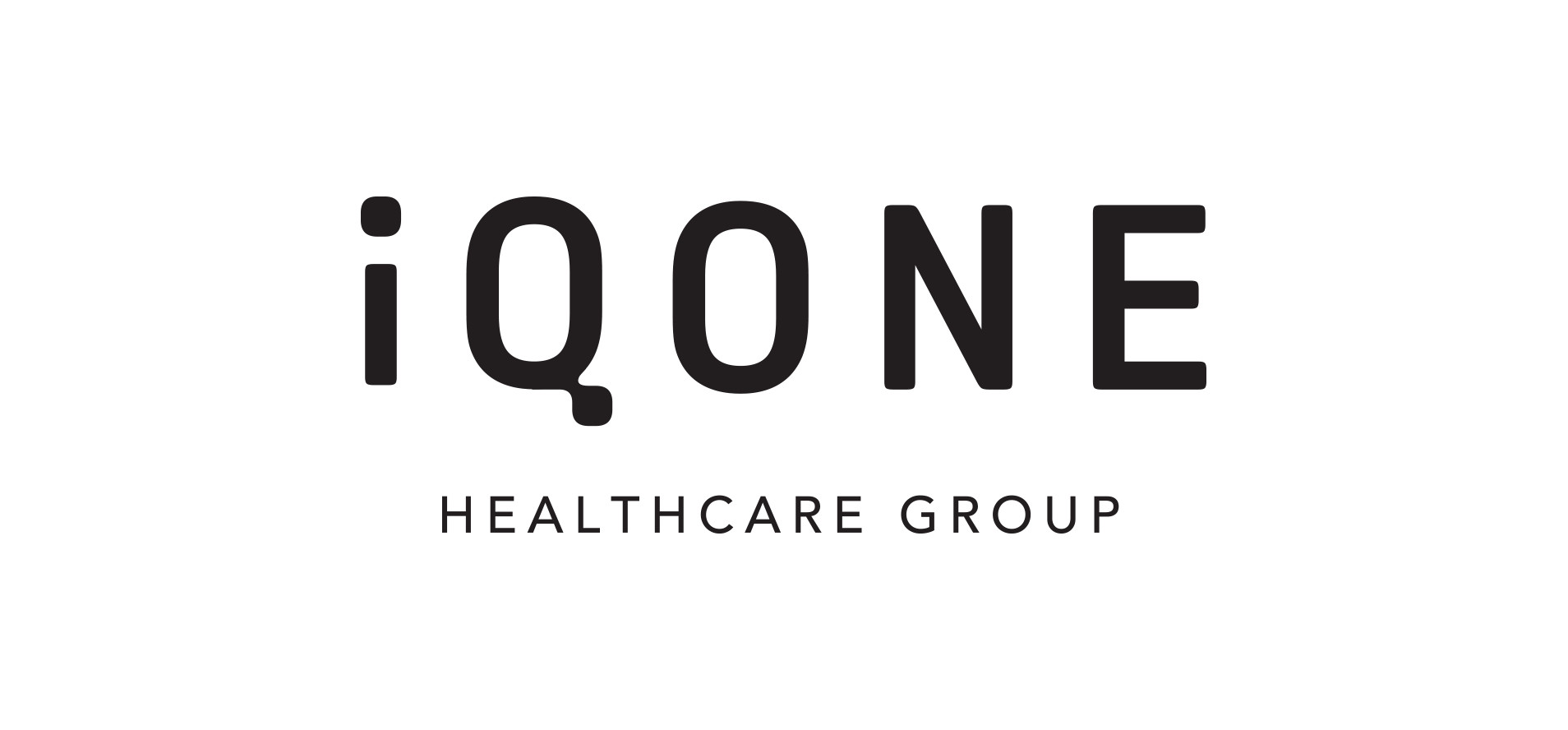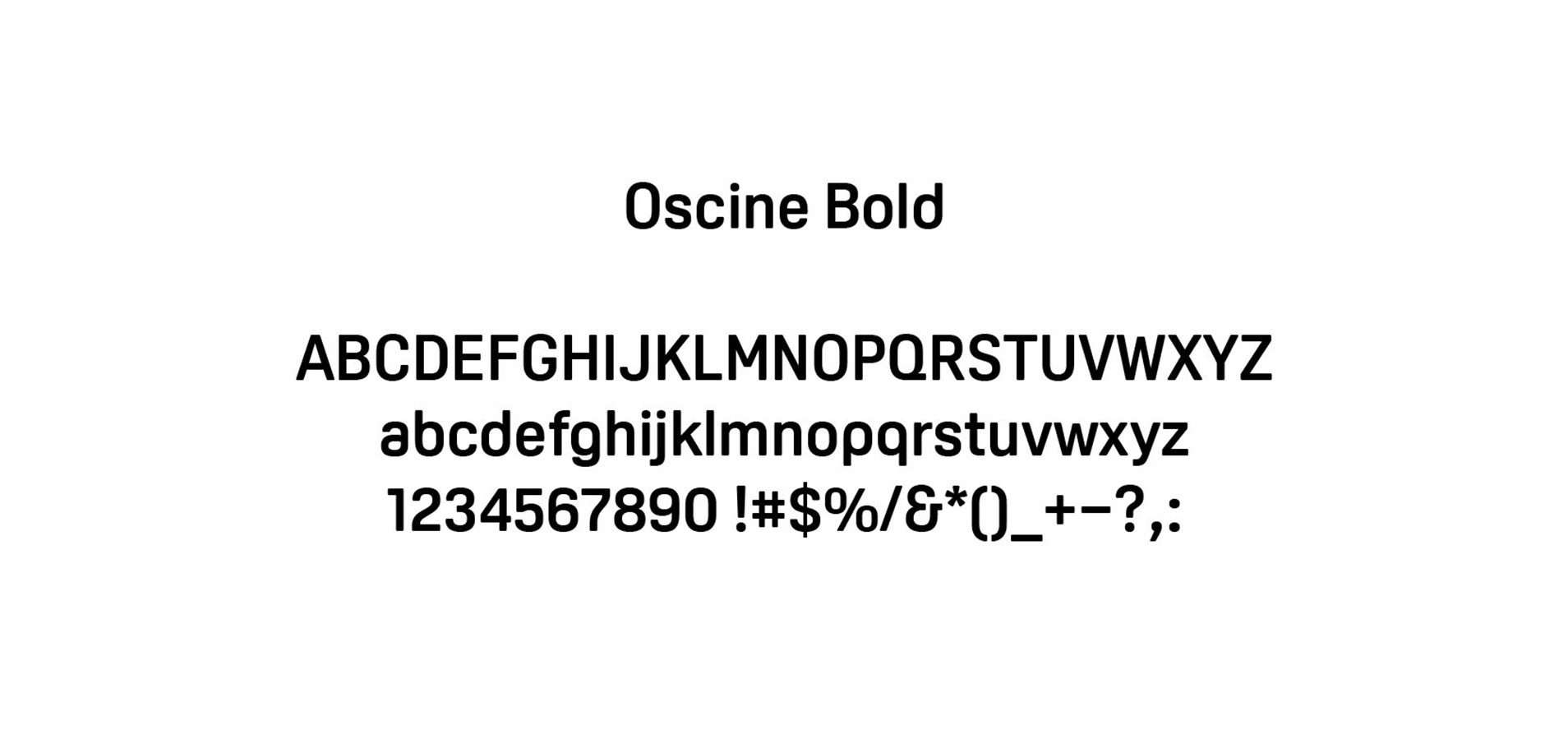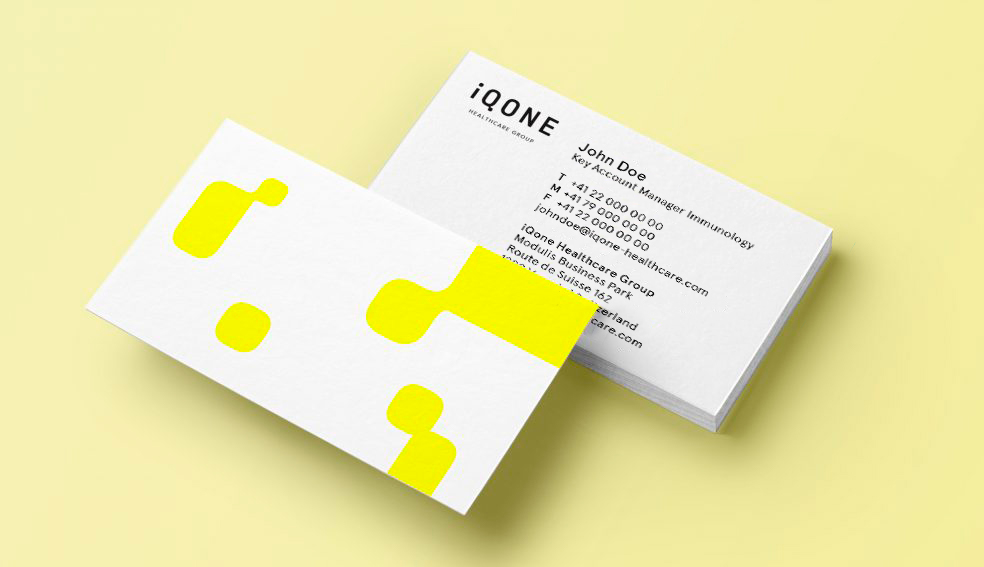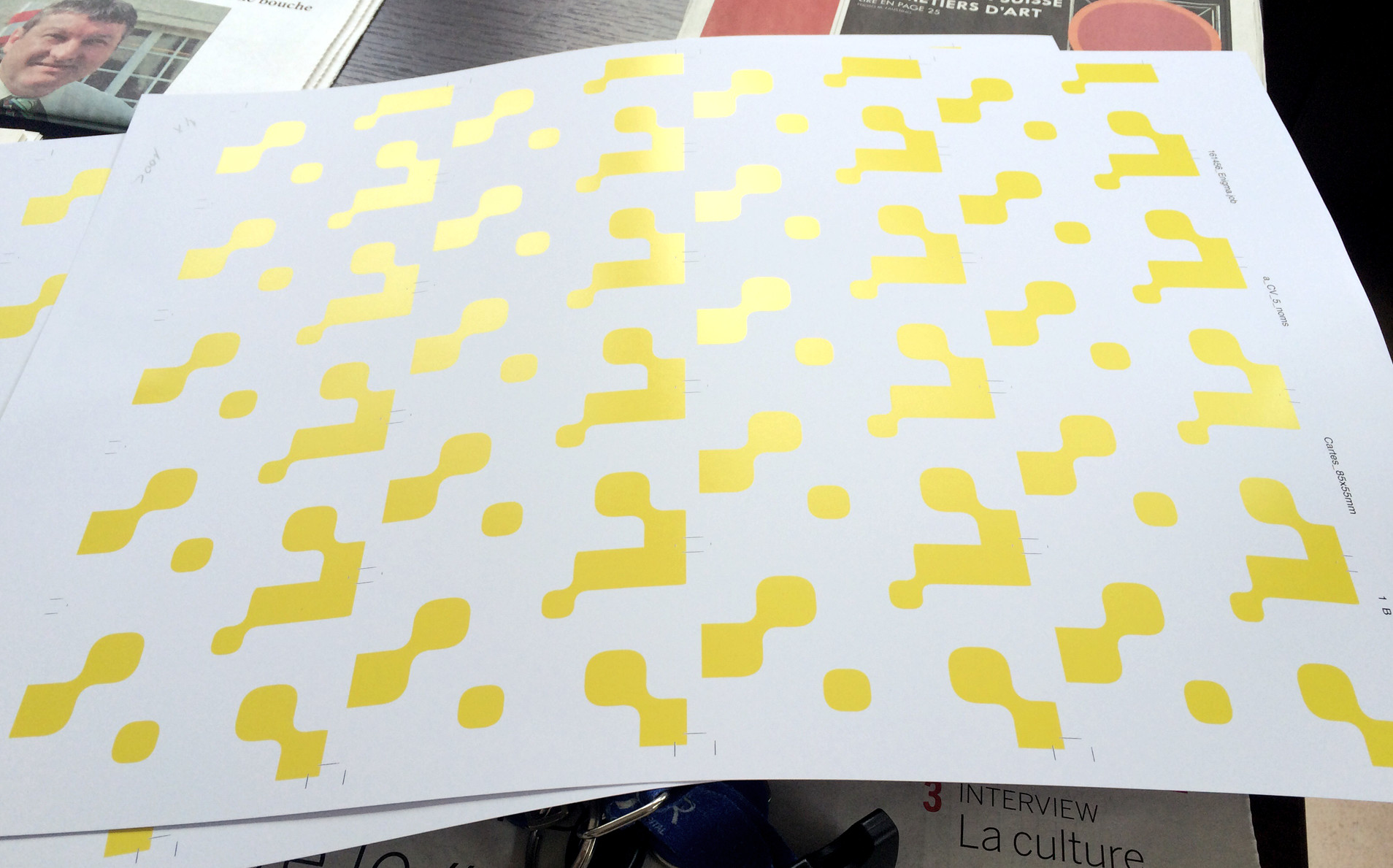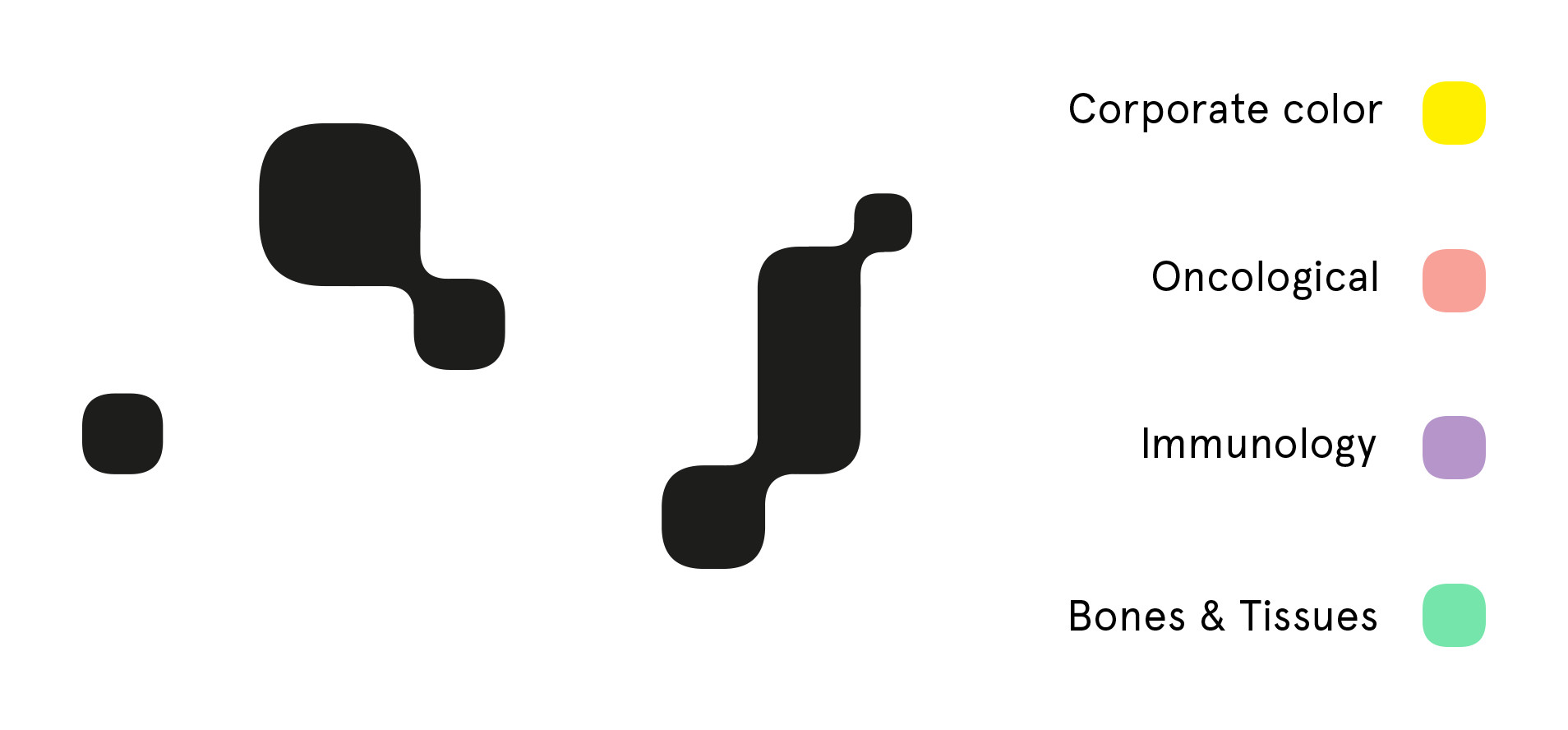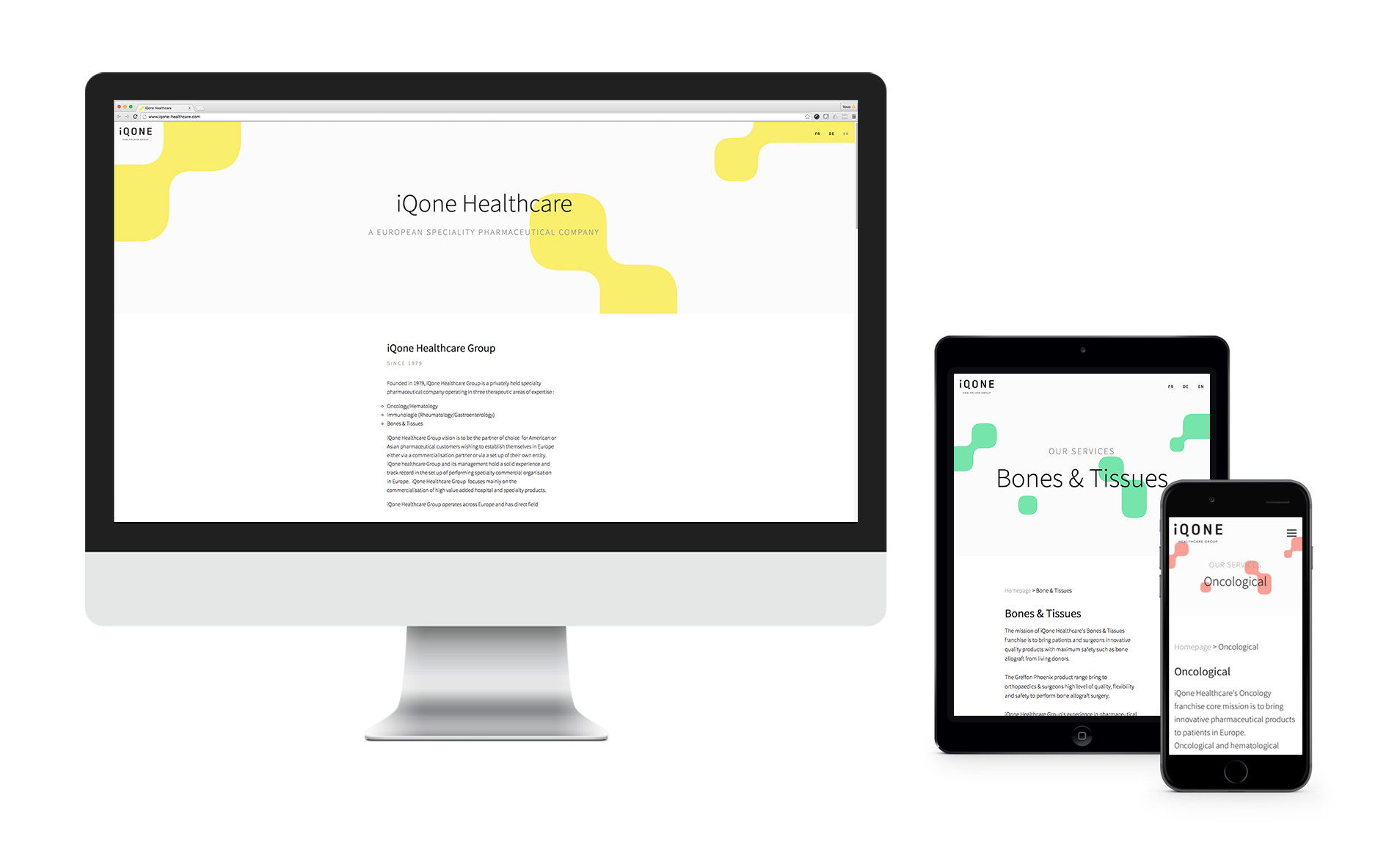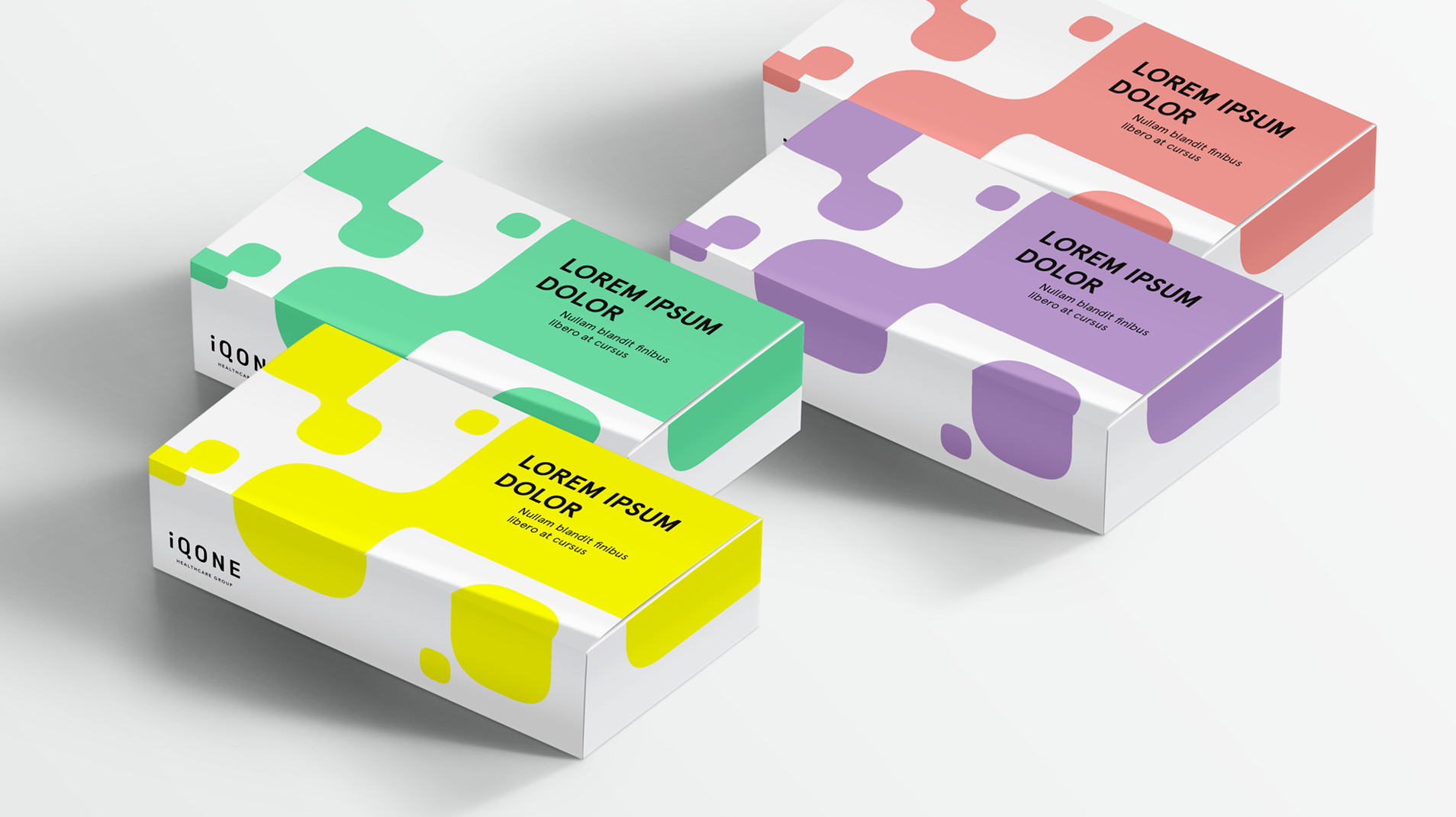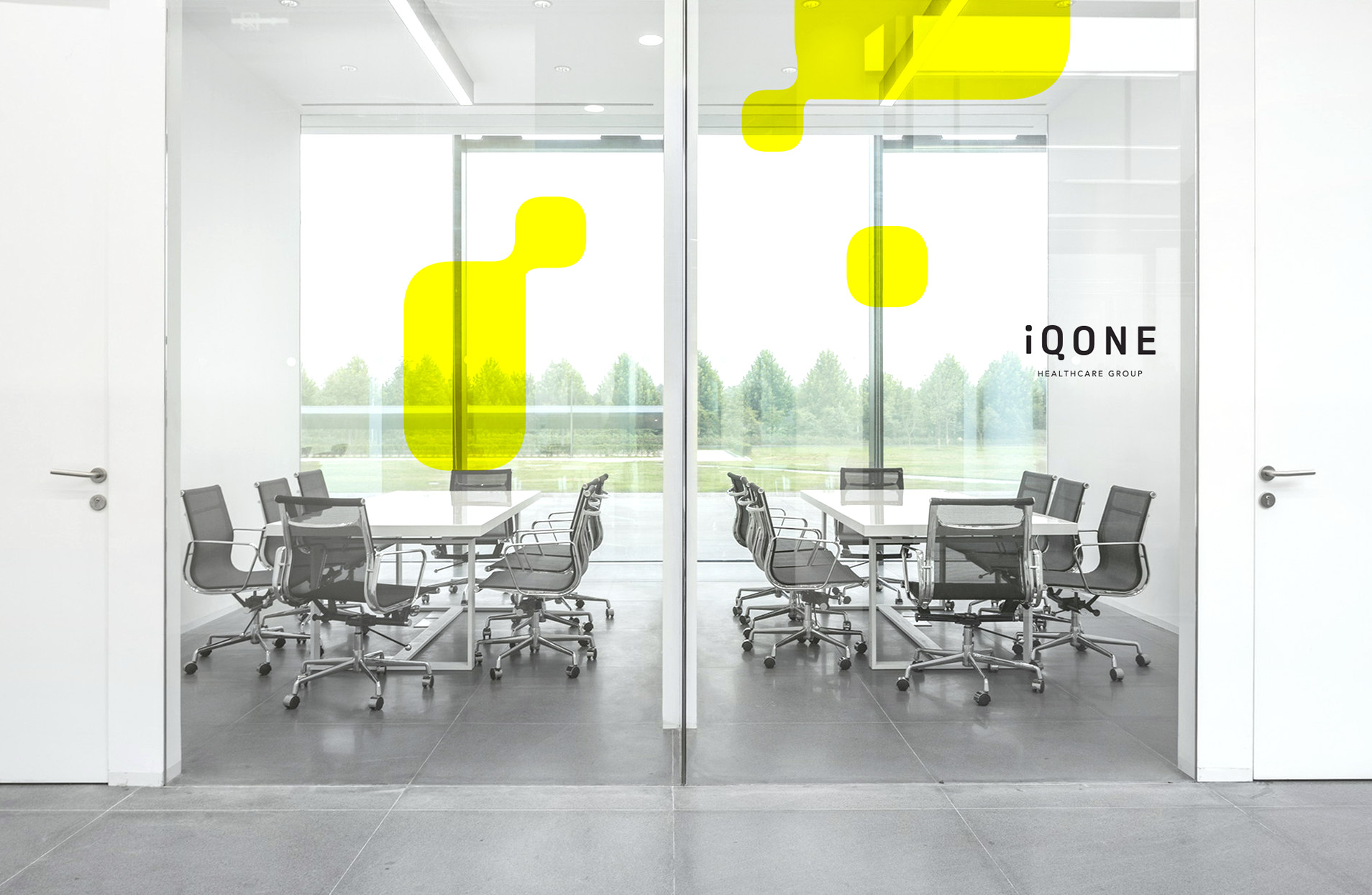 Impact
The research of an original design for iQone's new branding enabled the expression of the company's personality and diversity in a memorable and original way.