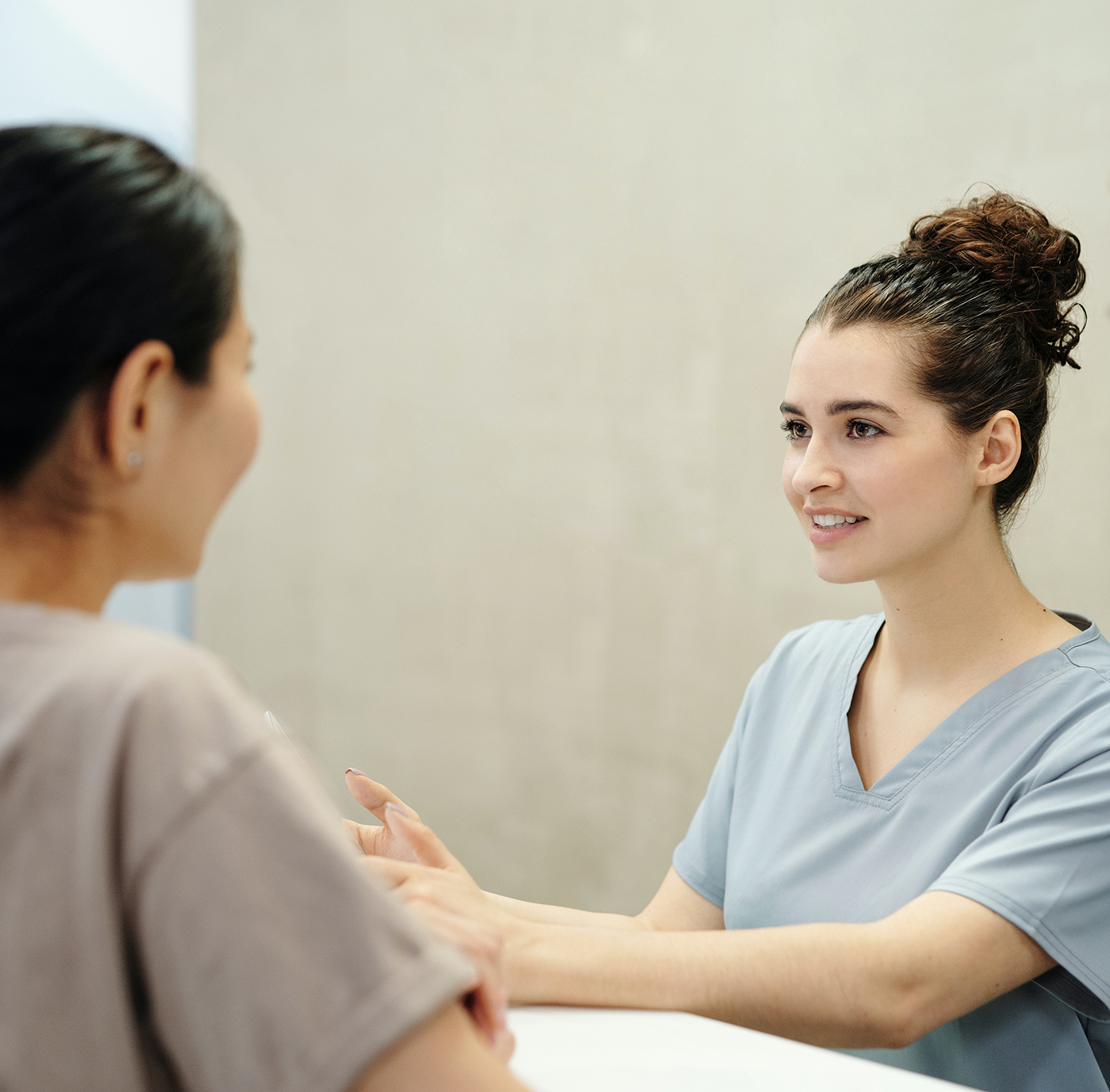 Transforming the Online Experience for BZ Pflege
Berner Bildungszentrum Pflege AG
At Enigma, we pride ourselves on our ability to create transformative marketing solutions that leave a lasting impact. We recently had the pleasure of collaborating with BZ Pflege (Berner Bildungszentrum Pflege), a leading nursing and care education institution, to revolutionize their online presence. Our goal was to design a visually appealing website that would simplify the application process for prospective students, making it effortless and intuitive. Let's delve into the details of this remarkable project.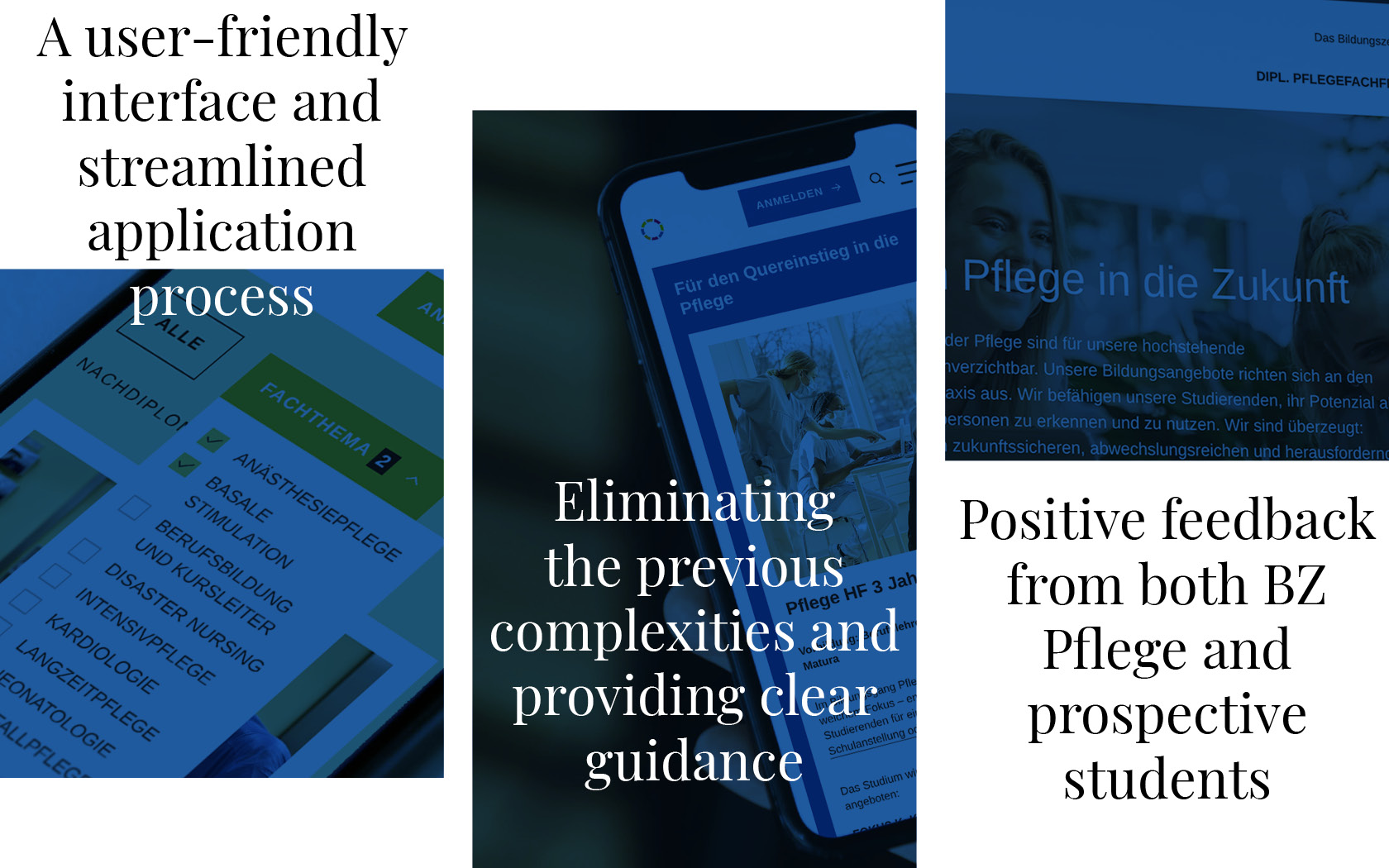 Ambition
BZ Pflege approached us with the ambition to lower barriers to entry and attract a larger pool of applicants to their esteemed nursing and care programs. The previous website posed significant challenges, including complex navigation, an overwhelming number of pages, and difficulty in effectively presenting their range of degree programs and further education opportunities. Our ambition was to create a modern, user-friendly website that would provide a seamless browsing experience and guide prospective students through the application process with ease.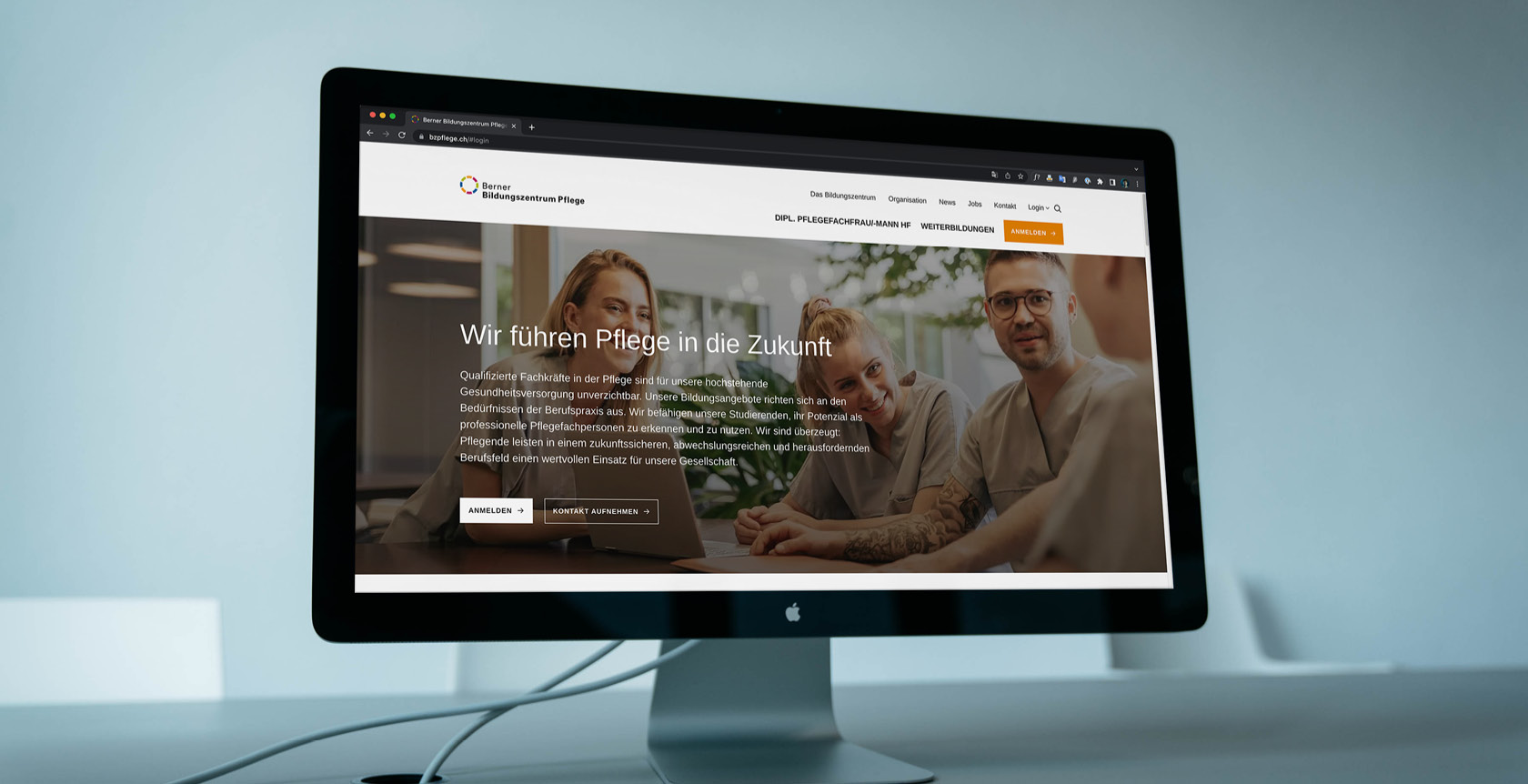 Action
To ensure the success of this project, we took a collaborative approach, working closely with BZ Pflege every step of the way. Our journey began with immersive workshops, where we engaged deeply with the needs and preferences of their target audience. Leveraging our expertise in branding, web design, and brand communications, we developed a comprehensive content strategy and a user-centric storytelling approach. This allowed us to create an intuitive framework that seamlessly guided prospective students through the application process.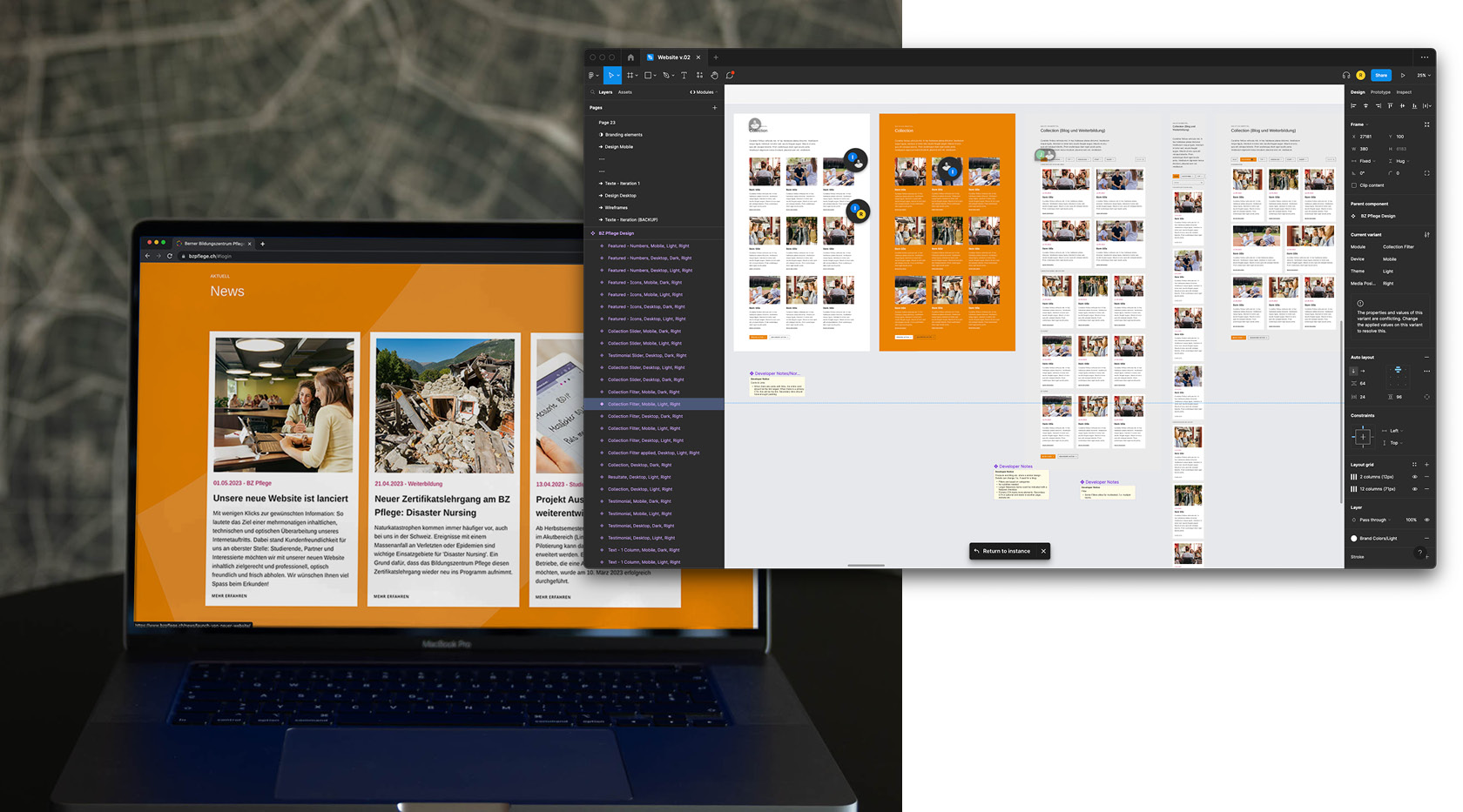 We conducted in-depth workshops to identify crucial content from the old website that needed to be transferred to the new one. This ensured that valuable information was not lost during the transition. Our team meticulously planned and executed the website redesign, focusing on sitemap restructuring, wireframe creation, and the development of a modular design system. Throughout the process, we made sure to integrate BZ Pflege's expertise, as their deep understanding of their offerings and target audience was invaluable in shaping the final result.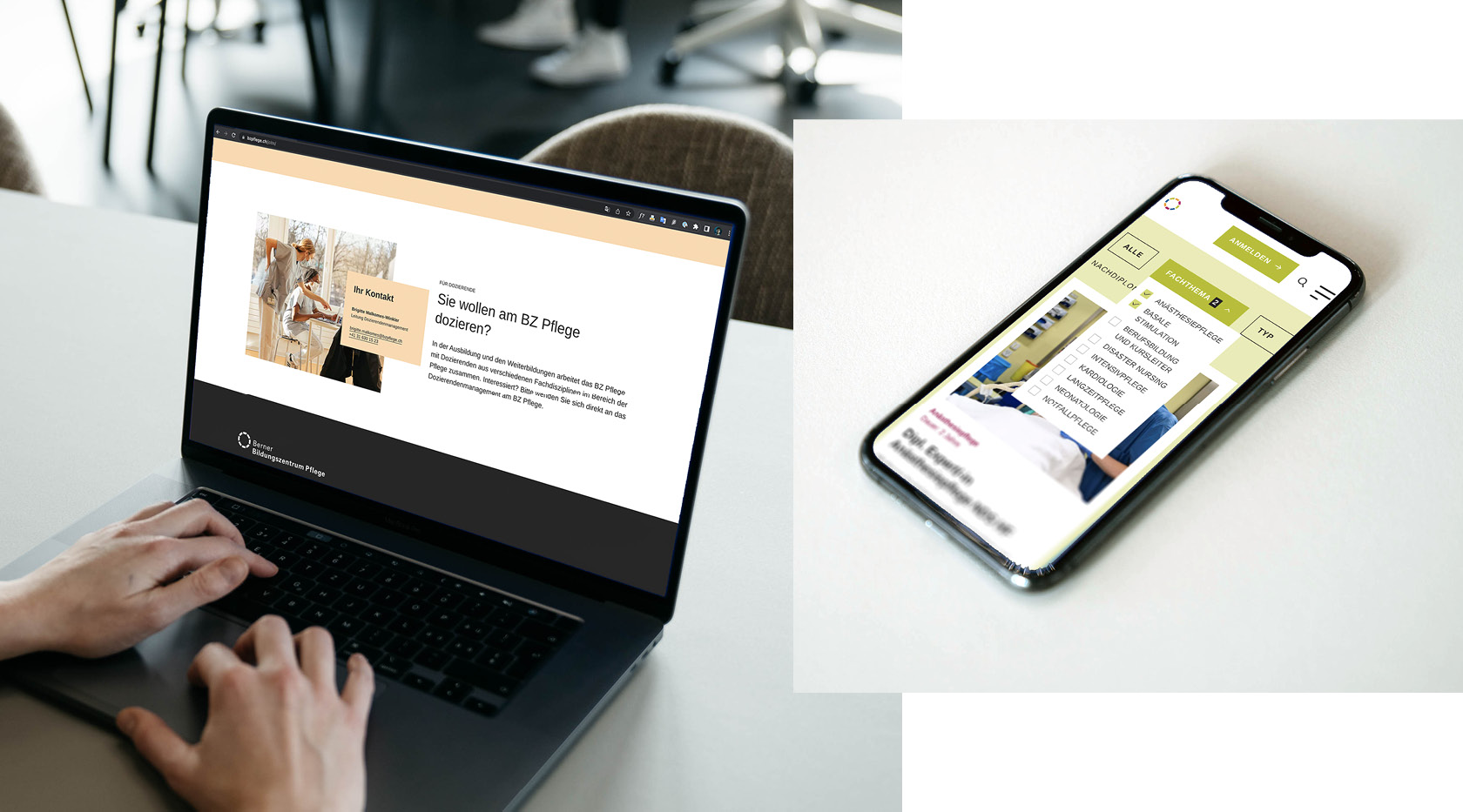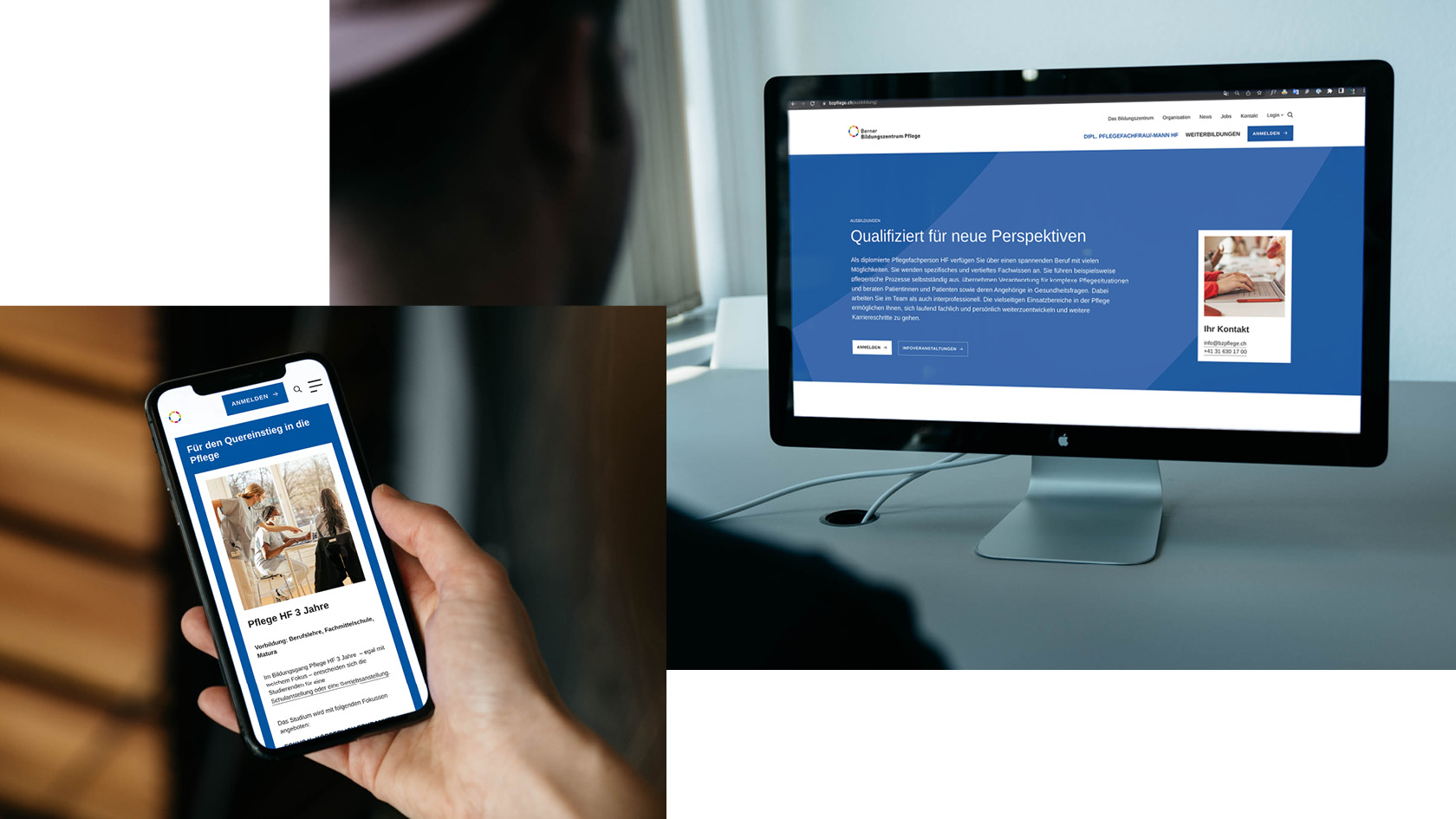 Impact
The impact of our collaboration with BZ Pflege has been truly remarkable. Here are the major achievements we helped them accomplish:
Increasing Sign-ups: The new website's user-friendly interface and streamlined application process is the foundation to increase in the number of sign-ups. Prospective students will find it easier than ever to apply for BZ Pflege's nursing and care programs.
Reducing Bounce Rates: By eliminating the previous complexities and providing clear guidance, we will reduce bounce rates. Prospective students will explore the website, leading to a higher chance of conversion.
Positive User Feedback: The visually appealing design, intuitive navigation, and seamless application process received overwhelmingly positive feedback from both BZ Pflege and prospective students. Users appreciated the website's ease of use, which reflected positively on BZ Pflege's brand image.
At Enigma, we take pride in the success of our clients. Our collaboration with BZ Pflege has not only enhanced their online presence but has also positioned them as an institution that values user experience and accessibility. We believe this project showcases our expertise in creating visually appealing, ultra-user-friendly websites that truly make a difference in our clients' businesses.
"Dear Enigma
Official thanks for your super cooperation on our website.
The GoLive went like a letter to the post office.
And so far we have received nothing but praise."

– BZ Pflege