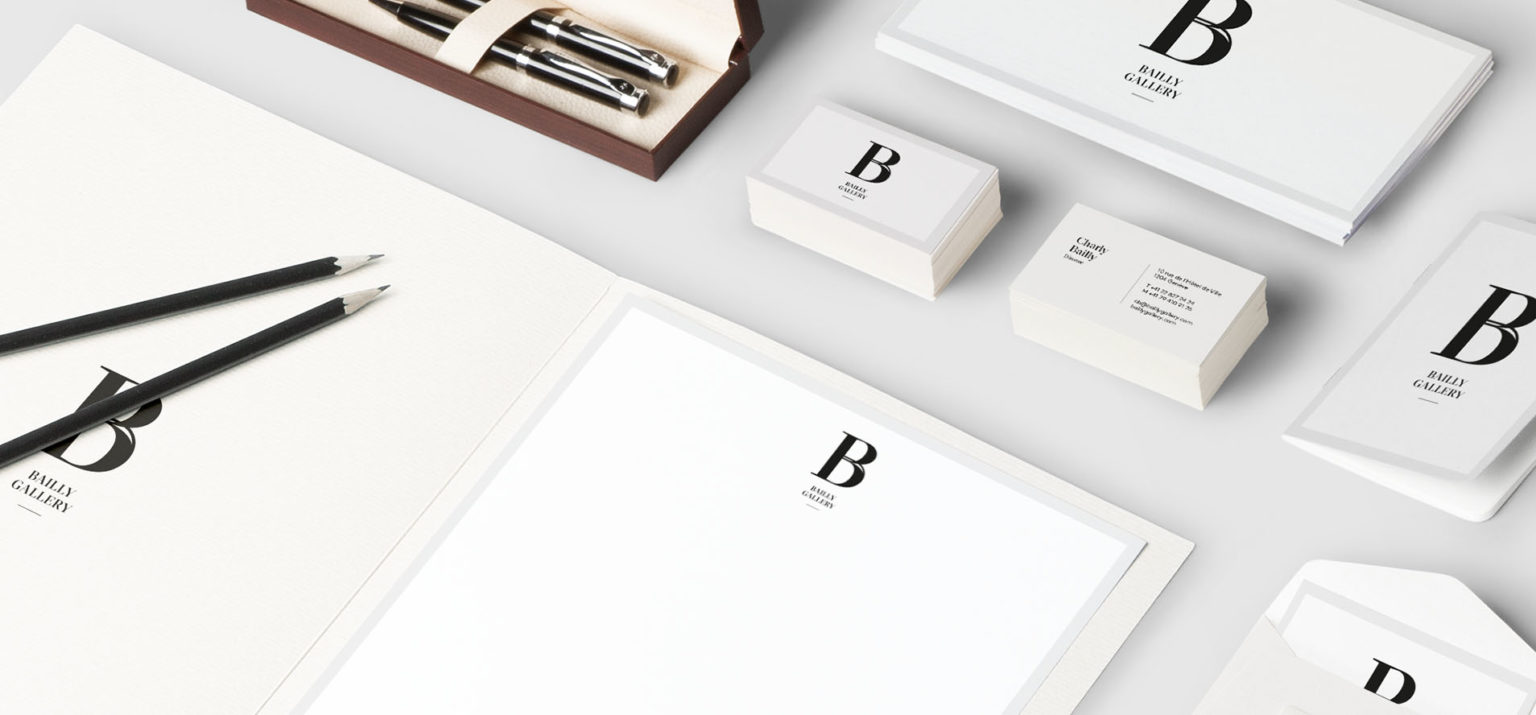 Updating an art gallery's branding
Bailly Gallery
Enigma communication agency was hired by the Geneva Bailly Art Gallery to update its branding.
Ambition
The task was to create a completely new concept for an art gallery the two sides of its leadership and activities: the personality of the two owners, and the two artistic periods represented there: modern and contemporary. The rebranding would apply to the new Internet website www.baillygallery.com and full stationery (business cards, notecards, headed paper, envelopes, stamps, folders, invitations, notepads, etc.)
Action
Enigma Studio started by reinterpreting the Bailly Gallery logo: the letter B, which refers to the family name of the owners, would become the symbol of the gallery. The same B was later duplicated and adapted to modern and contemporary styles, according to the complex demands of the owners. The two B's were eventually superimposed to express the gallery's unity even through its differences. This dual concept was then applied on a new responsive website that follows contemporary trends, as well as on the full stationery. We paid specific attention to the edges of the various paper media: they were outlined in gray or embossed to look like a picture frame.