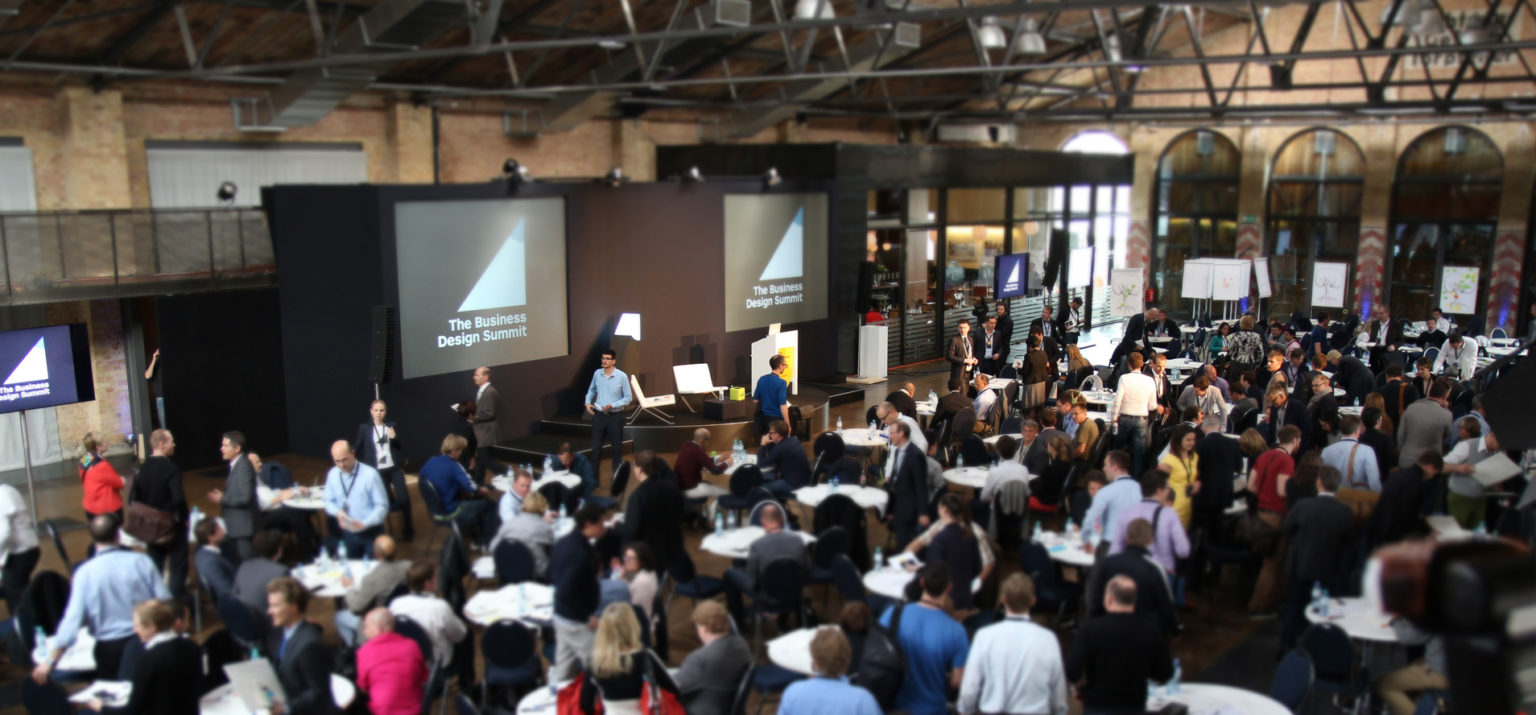 May 6, 2013
A look back on Berlin's Business Design Summit
"No blah blah, only tools." This could summarize the conference that took place in Berlin in April 2013, initiated by Alexander Osterwalder. As co-author of Business Model Generation, he developed his strategic thinking around his canvas. In fact, the conference targeted an audience that was familiar with it, since most participants had taken a master class.

Business Model Canvas

Osterwalder insisted on the fact that a good idea or new product does not guarantee success unless they are paired with an appropriate business model. Nespresso almost took a dive before becoming the coffee success story.

Here are some conference highlights:

Yves Pigneur and Alexander Osterwalder showed how the Valued Proposition Canvas combined with the empathy map helps to assess and improve a business model, especially in the area of relationships.

Value Proposition Canvas

Patrick van de Pijl presented "cover story," a tool that defines easily and efficiently a company's vision statement, which can be refined or improved later.



Mark Johnson spoke about "job to be done," which analyzes a product's objective, determines its purpose precisely, and indicates improvement options.

Job To Be Done canvas

Stefano Mastrogiacomo first stated that only 30 percent of innovative projects reach their goals, while 20 percent reach a destination different from the original target. He created Coopilot, a kind of GPS for projects that fits classic waterfall models with a Gantt chart or a scrum. Coopilot gives early warnings that a project is straying away so that changes can be made to avoid going off tracks.



Henry Chesbrough developed Corporate Conflict Detector to detect (and avoid) tensions between a new business model and the existing one. This is a common situation facing companies that are reinventing themselves or that are launching a new product.

Corporate Conflict Detector

The conference ended with a joint presentation by Steve Blank and Rita Gunther-McGrath. The former, author of

Four Steps to Epiphany and The Startup Owner's Manual talked about startups that behave too soon like large corporations and face multiple challenges. In her response, Rita Gunther-McGrath observes whether a company has a mindset towards improvement before the market dictates changes. Strategic Conversation Compass

This conference was at a very high level. We can be sure that the 2014 meeting will be as fascinating and useful.