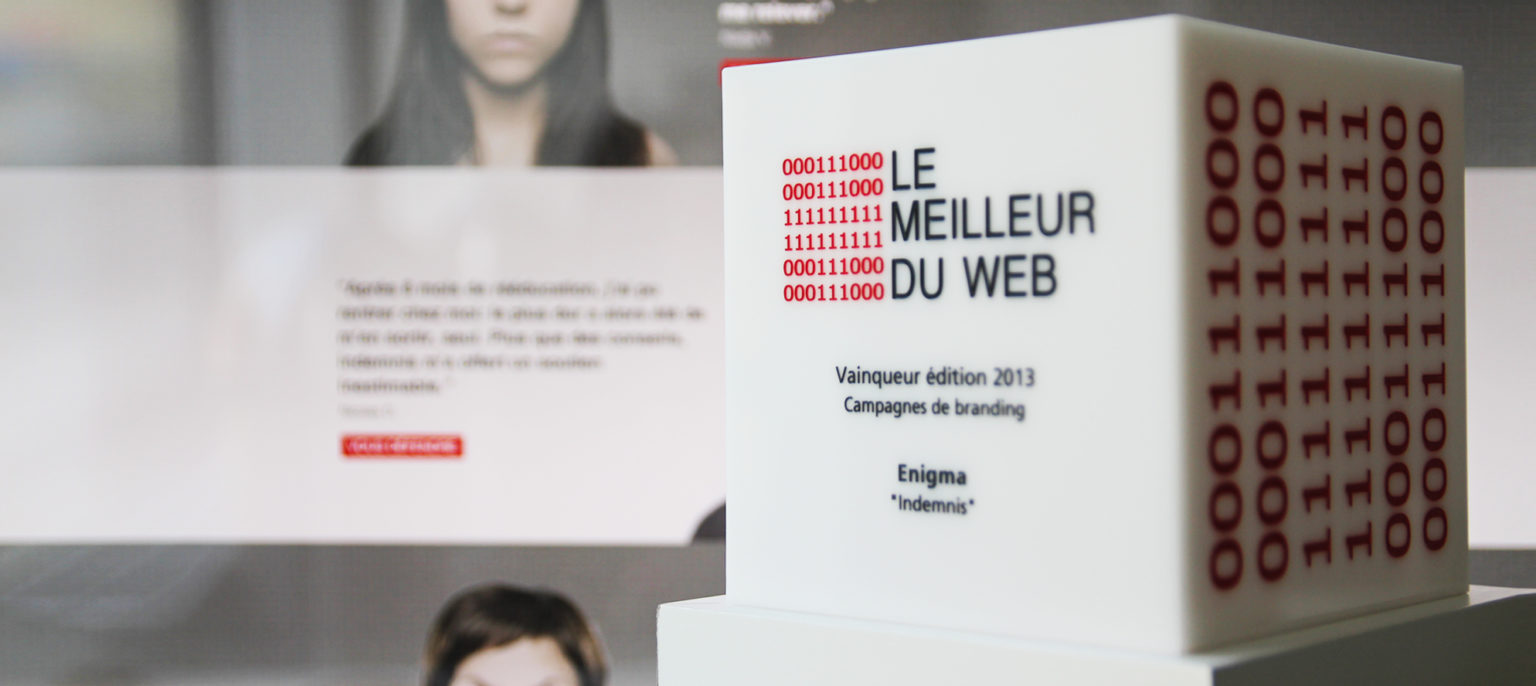 November 28, 2013
Enigma wins the Meilleur du Web 2013 with Indemnis
Enigma wins the Meilleur du Web 2013 Prize in the "Branding Campaigns" category for the website indemnis.ch
Enigma is extremely pleased to have won the 1st Prize at the Meilleur du Web 2013 in the "Branding Campaigns" category for a project in collaboration with Indemnis.
We would like to thank the lawyers at Indemnis for trusting us as well as our exceptional partners who form the Enigma Network. We are all very proud to have been awarded this coveted prize. It was discerned by an outstanding jury, presided by Victoria Marchand. We would also like to underline the highly qualitative projects submitted by our fellow agencies which we were able to discover throughout the evening.
Indemnis was created by lawyers who work in different practices and different regions of Switzerland. As personal injury lawyers, they represent those who have suffered from an illness or an accident that made them lose income, be incapacitated or incur significant medical expenses. The aim of this project was to increase and improve their web presence. The challenge was to create online tools carrying a sensitive message. Enigma created a responsive website, and completely thought over both content and layout. In order to raise Indemnis' visibility, Enigma used the new corporate identity on web banners and launched a Google Ads campaign. Enigma used banners for remarketing purposes; only those users who had previously visited the site saw these banners, as a friendly reminder that Indemnis exists if need be.
Looking back, we are very happy to say that this new branding led to a strong increase in the number of calls they receive. We kindly invite you to discover more on this fascinating project on Enigma's website.