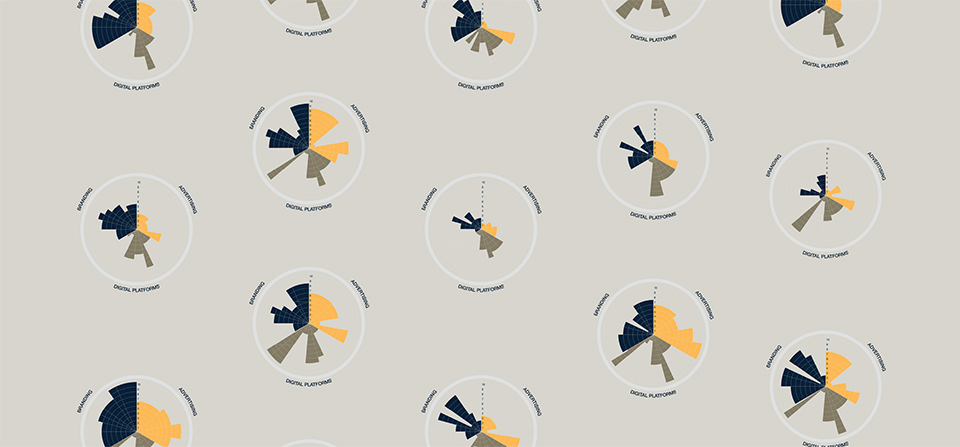 October 19, 2016
Full Potential Marketing Study 2016
Full Potential Marketing Study 2016
We analyzed the marketing activities of 60 brands on the Swiss market. Well, there is room for improvement.
In the summer of 2016, our team applied our Full Potential methodology to 60 brands on the Swiss market. This study shows these brands usually don't make good use of the various tools and techniques of the modern marketer's toolbox.

A methodology designed for desk research, the Full Potential tool goes through more than 60 control points in 3 dimensions: branding, advertising and digital. The output is a scorecard that is visualized in the form of a radar chart.

It allows for a quick comparison of competitors and also helps getting an overview of the marketing strategies of a whole industry.


Move or get into trouble
The world of marketing is changing fast. Everyday we see new tools, new technologies and new opportunities. The downside is, you have to keep in touch with this evolution. In such context, sitting still is like going backwards.

This is exactly what happened to a number of brands on the Swiss market. It is strong in the digital dimension where most brands don't offer a great experience: their websites are slow and mobile experience is bad. Well these brands had better be careful because this calls for disruption.