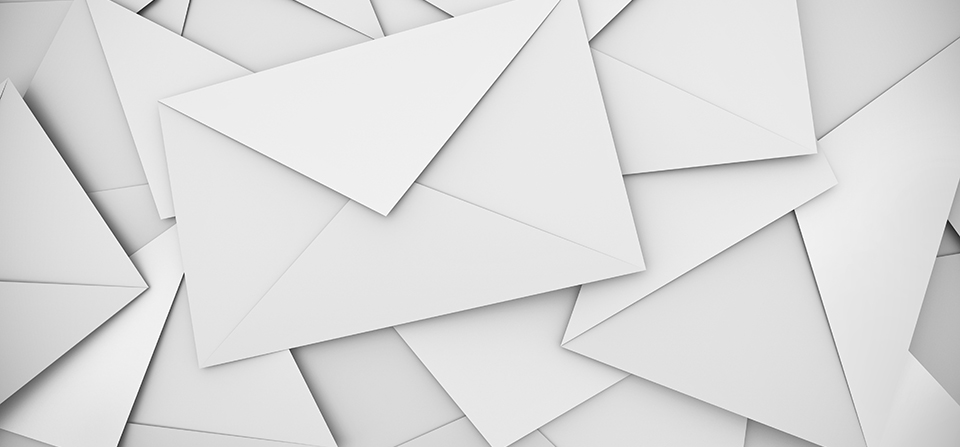 April 14, 2016
Future of work: How Enigma dumped email
We have lost count of the number of companies who proudly list "teamwork" as one of their values. The problem is that this value is almost never put into practice. We at Enigma believe that teamwork is not just about tools. The challenge is to implement a real teamwork culture.

We have developed services in the LAB that help our clients to improve teamwork in their own organisation. These services are based on our modus operandi: we carried out a few experiments on ourselves in order to experience the change, overcome obstacles and obtain results. Our latest example to date is getting rid of email, which we feel is an outdated tool that does not promote teamwork enough.

One morning in December 2015, our boss, Olivier, arrived and declared with an impish smile: "in 2016, email at Enigma will be a thing of the past". The reactions were instantaneous: some shook their head and muttered: "we'll never manage it" although their eyes betrayed their yearning. Others were taken aback: no more email? But why? And how?

It is now March 2016. Since the 4 January, I have not received one email from the team. I have been copied into a bare minimum of one or two messages that my colleagues have sent to clients or partners. Mission accomplished.
Why get rid of email?
When email arrived in the 1990s, it was revolutionary: all information that previously had to be written (post or fax) could now be transmitted without moving away from the screen! But at the end of the day, electronic mail did not change anything except the distribution. And twenty years later, we are really beginning to be affected by the failings of this mean of communication:



an email benefits nobody but the sender and the recipient (s)


distributing copies is so easy that the sender tends to overdo it, "just in case"


drafting an email requires finding a subject and using greeting and closing forms that were inherited from traditional mail


communication including embedded responses and corporate signatures can take on huge proportions


there is always someone who will answer an old message even though the dialogue has already progressed far from this point


about fifty percent of emails in the world are spam


According to recent studies, an employee spends
14% of the working day
sending and answering emails. This is not completely a waste of time as a sizeable chunk of information sent via email allows those involved to make progress in their work. But why not find a more effective way to share this information?
A quicker and easier way that is less formal and that the whole company can benefit from?
Enter Slack.
"It's a messaging and search platform that creates a single unified archive accessible through powerful search."
Stewart Butterfield, Slack CEO and founder
When we say that we got rid of email at Enigma, that does not mean that we no longer write anything. We simply use a different technology that allows us
to optimise the time spent exchanging information
. Furthermore, it makes the communications accessible to all: Slack.
Communications are distributed into channels
It is easy to do. Slack uses a similar system to IRC chat channels. Or forums. Messages are exchanged within the channels, which are created freely as needed: for a project, to discuss a topic, to organise meals, etc. Everyone is responsible for following the activity in the channels that concern them. And when you write a message, there is no need to choose recipients or a topic: it all depends on the channel! A new participant is put on a project? This person simply needs to join the project channel to access all the communication history.
The search engines functions very well
There was a time in my life when I worked with Outlook. And even with Lotus Notes. My biggest problem was finding my messages: if I was not in the right file or if I did not know the sender's first name then it was an impossible task (actually, in those cases, I would use my mobile phone: CloudMagic is very efficient!) There are no issues with Slack: the search engine allows you to find what you need in the blink of an eye. Communications have become a real company report!
Slack connects to a whole load of very useful tools
And this is where Slack really becomes magical: it communicates with other tools used by the team. As soon as a colleague changes information on a contact in our CRM, we are aware of it through Slack. A task has been marked as completed in Trello? A message is published in the project channel. You want to share a channel in the Google Drive folder? Just paste the link. Want to start a Hangout with project participants? Just type /hangout into the respective channel. There is a long list of integrations and so all companies should find what they are looking for.
We can talk to robots
Slack is delivered with Slackbot, a robot that helps us to control the tool simply by chatting with the user. But it goes even further than that: automatic responses can be programmed. For example, at Enigma, you simply need to ask for "Romain's number" for Slackbot to come up with my mobile phone number. And, of course, we have many comedy moments in store for those who share our company culture.

Email? We seriously don't miss it. Our teamwork is better without it. What about you? Are you ready to take that first step towards true teamwork? We look forward to chatting about it with you!

Sources:
http://www.statista.com/statistics/420391/spam-email-traffic-share/
http://www.entrepreneur.com/article/240076