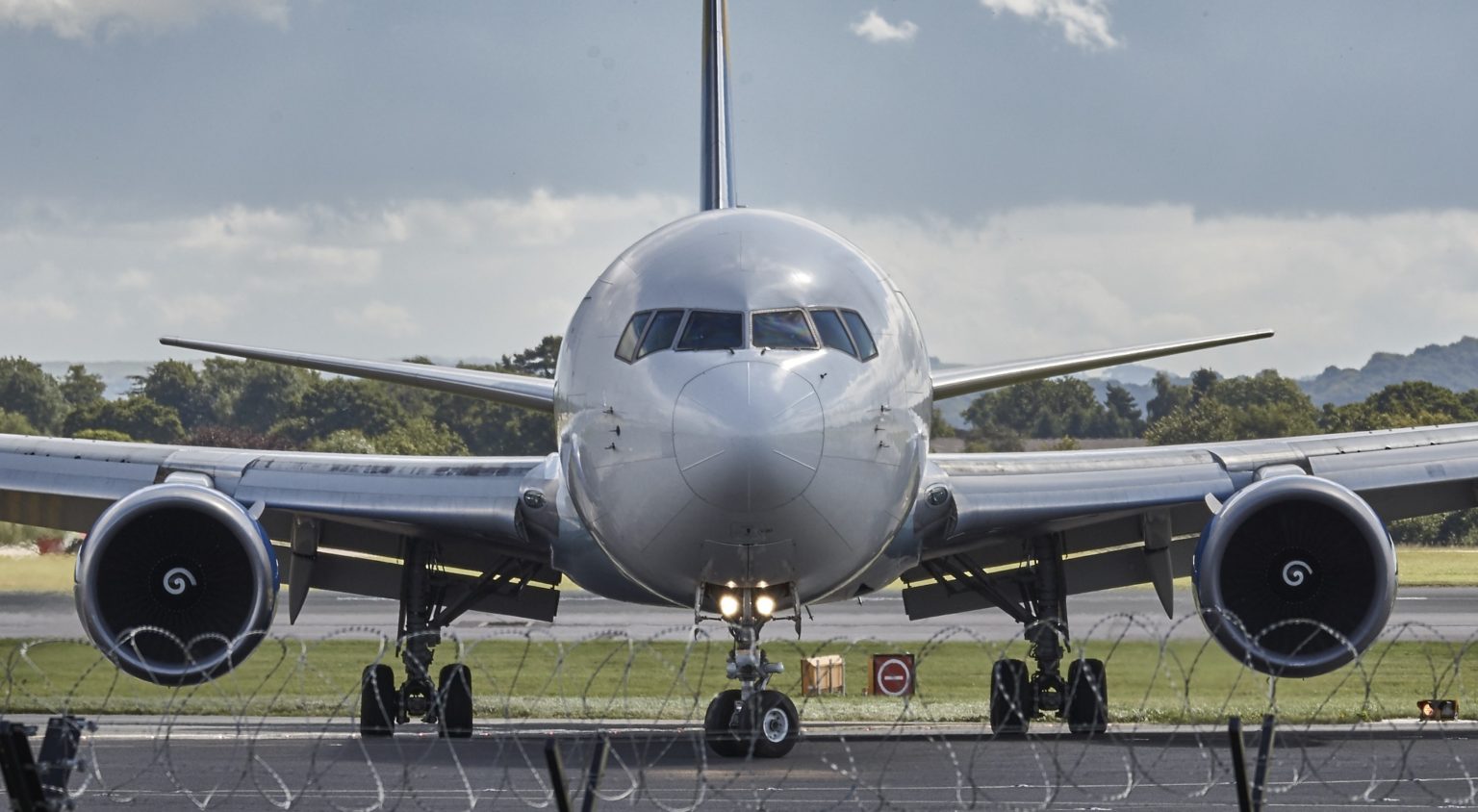 October 18, 2016
Marketing study – Airline Industry in Switzerland – Full Potential
Our 2016 Full Potential study looked at three airline brands: Easyjet, Swiss and Air France. With its 68 points, Easyjet dominates not only its class, but also the overall ranking of this 2016 study. It should be noted that the three brands achieve scores above the global average of 47. We are therefore dealing with a rather performing sector in terms of marketing.



With 20 points ahead of both competitors yet already rated, Easyjet shows an excellent grasp of the box tools of modern marketing. Its excellent score of 68 points allows the pioneer of low-cost flights to take the lead of the 2016 ranking, after being only 13th in 2015.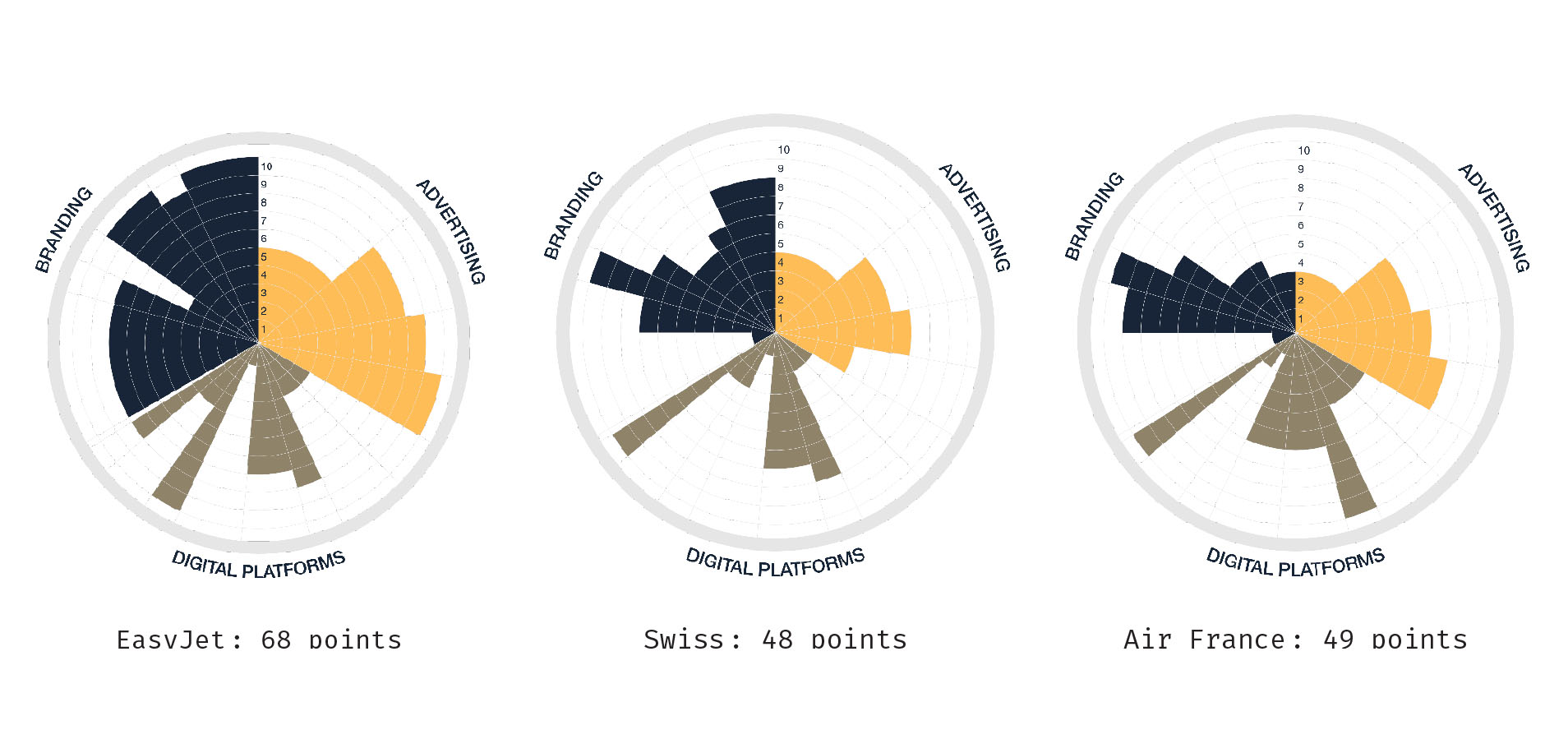 Advertising
With 73 points in this area, Easyjet largely dominates the debates, by leading the entire game. Swiss (50) and Air France (53) are neck to neck, above the average (47.4). However, the three brands make a relatively measured use of the potential offered by the neuromarketing (between 3 and 5 out of 10). If we can be impressed by the 10/10 in digital advertising of Easyjet, we shouldn't forget to mention the 8/10 of Air France, which is not far behind. Besides, Air France shows an identical advertising profile to that of Easyjet, which is simply less developed.
Digital
In terms of digital approach, we are surprised once again of the low web accessibility proposed by the three brands: between 2 and 4 out of 10, the score seems relatively low for a market where the distribution network has been almost entirely replaced by the web. With 39 points, Swiss is slightly lagging behind Air France (48) and Easyjet (50). With respect to this dimension, the first two show a quite different profile: Air France is very strong on the use of Call to Action, while Easyjet counts on a more diversified use of social networks. The three brands are very comfortable with Instagram (8/10 for Easyjet and 10/10 for the other two).
Branding
It is branding that saves Swiss: running behind in its digital and advertising approach, the Helvetic company gets the average in this dimension with 55 points, while Air France is significantly below with 44 points. Here also, Easyjet masters its subject with a score of 85 points that places it second behind Apple. Both Swiss and Air France are very weak on the Why. Swiss however gets a very good score on storymaking (8/10), just behind Easyjet with 10/10. The two companies appear to offer a more exciting experience than Air France, which only harvests 3/10.

Our advice for the airline industry: improve web experience by working on the loading speed of their sites and their mobile compatibility. In terms of advertising, all the brands could benefit from a better use of neuromarketing techniques.