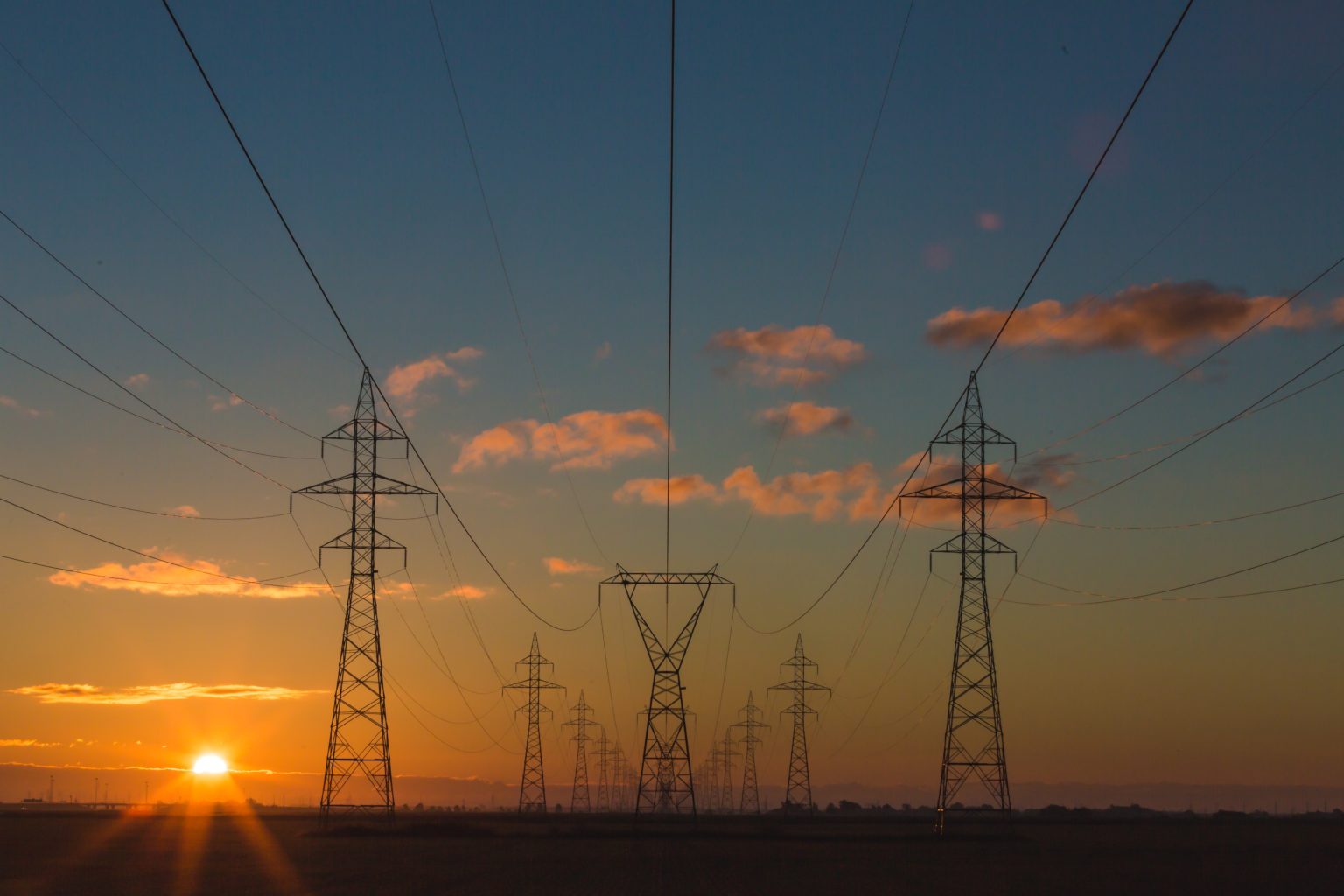 October 18, 2016
Marketing study – Energy Industry in Switzerland – Full Potential
Our 2016 Full Potential study looked at three energy distribution brands: SIG, Romande Energie and Groupe E. With an average of 38.6 points versus 47 for the overall ranking, it is simply the weakest industry of the 2016 ranking.
Three brands are neck to neck, although Romande Energie (41 points) narrowly dominates SIG (38) and Groupe E (37). It owes this result to advertising. It should be noted that none of the actors reaches the average, just like in the food and photography industries. The three brands try to act on the branding and the storytelling, which seems a good approach in a market where products are difficult to distinguish.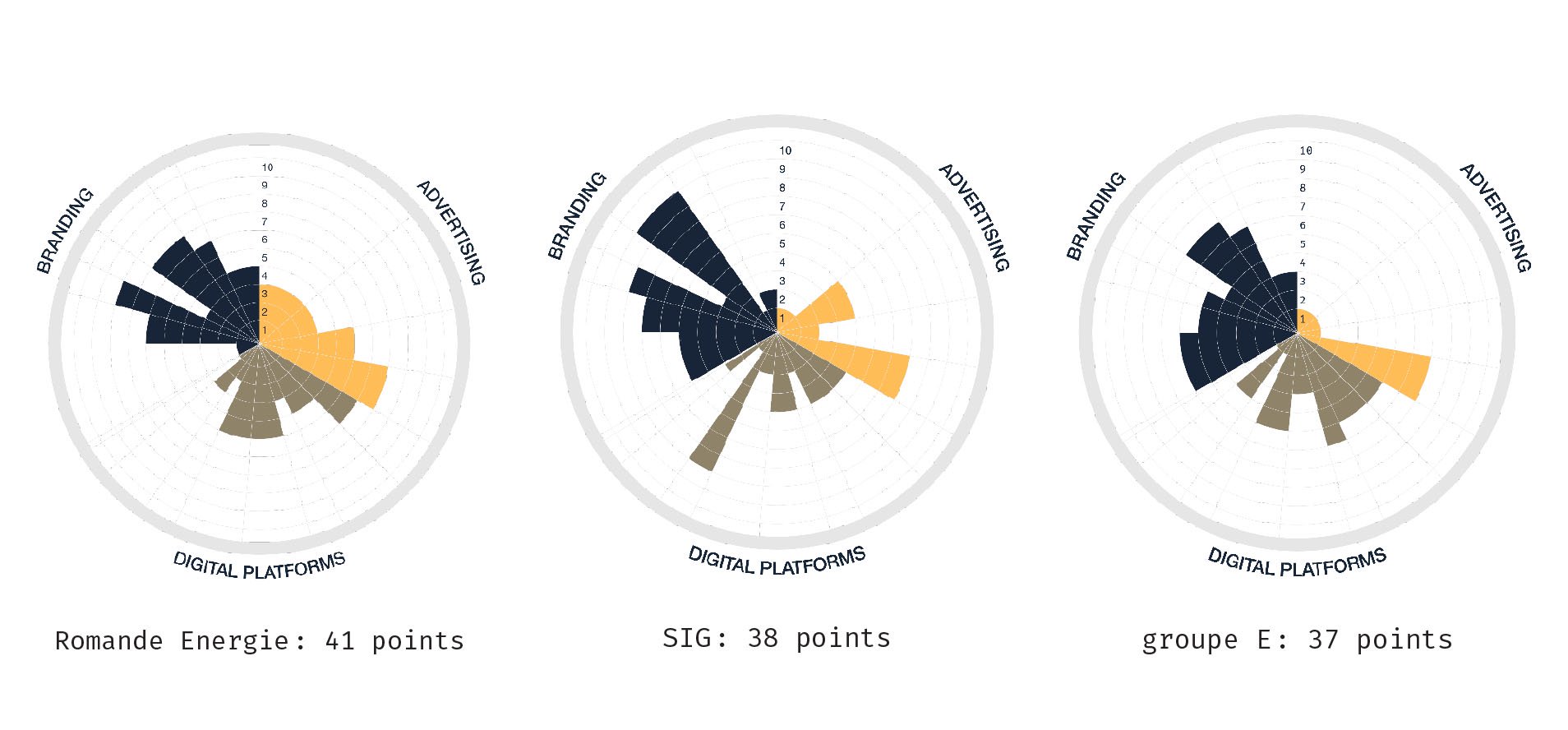 Advertising
Paradoxically enough, this sector makes a pretty good use of digital advertising, since the three brands score 7/10 on this criterion. If Romande Energie manages to make the difference, it is because it is the only one to venture into the path of neuromarketing (4/10) and also by appropriating a well-differentiated communicational territory (advertising personality: 5/10).
Digital
In this area, Romande Energie and Group E, both at 40 points, dominate SIG (33). Romande Energie gets its best results on accessibility (6/10 in loading speed), on SEO (5/10) and on the use of Facebook (5/10). In its turn, Group E has also focused its efforts on accessibility (5/10) and Facebook (5/10). But it is its good use of the Call to Action (6/10) that allows it to rise to the level of Romande Energie.
Branding
In branding, Romande Energie loses a little altitude with a pretty low score of 44, against 50 for SIG and 52 for Group E. The fault is of an almost non-existent Why. SIG distinguishes itself by a very successful segmentation (9/10), while Groupe E is just smoother on all of the criteria, without a real strength.
Our advice to the energy industry: further improve the use of branding, especially through a better storytelling and by encouraging the storymaking. Improve advertising dimension to obtain more respondents thanks to the exploitation of neuromarketing techniques and of incentives.