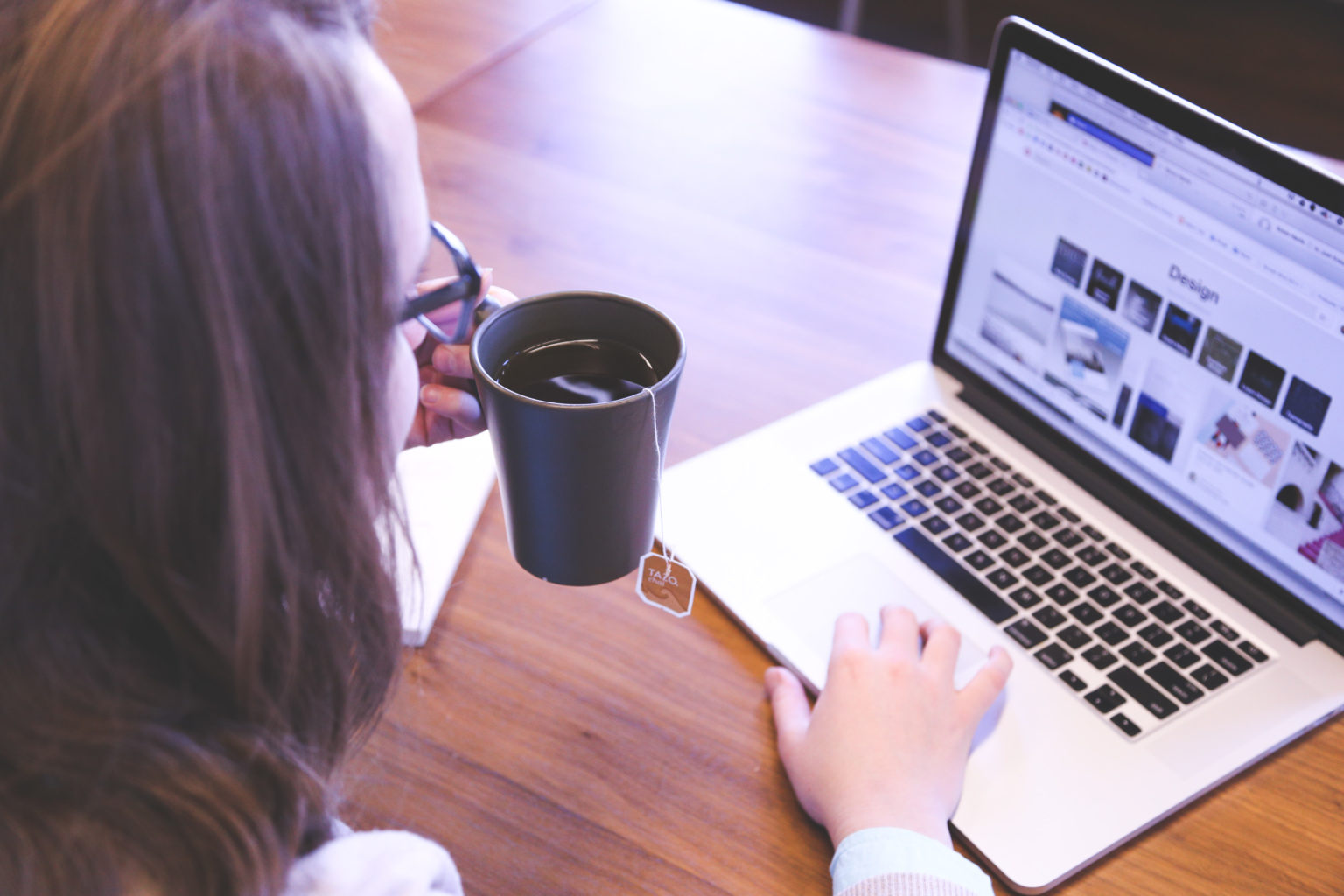 October 18, 2016
Marketing study – Online Retail Industry in Switzerland – Full Potential
Our 2016 Full Potential Study observed three brands in the online retail of shoes and clothing: Zalando, Ackermann and La Redoute. As in 2015, it is Zalando that dominates the debates with its score of 63 points. However, its lead versus La Redoute melted in half: only 6 points separate them now. Ackermann gets only 27 points, an extremely low score that puts this brand to the penultimate place in the overall ranking.
Second in the 2015 overall ranking, Zalando loses a little altitude this year and falls to the 5th place. It's still a great performance. Compared to La Redoute, the German brand is characterised by a slightly higher performance in branding (72 vs. 60) and advertising (75 vs. 68), which is sufficient to allow it to maintain the lead in its class.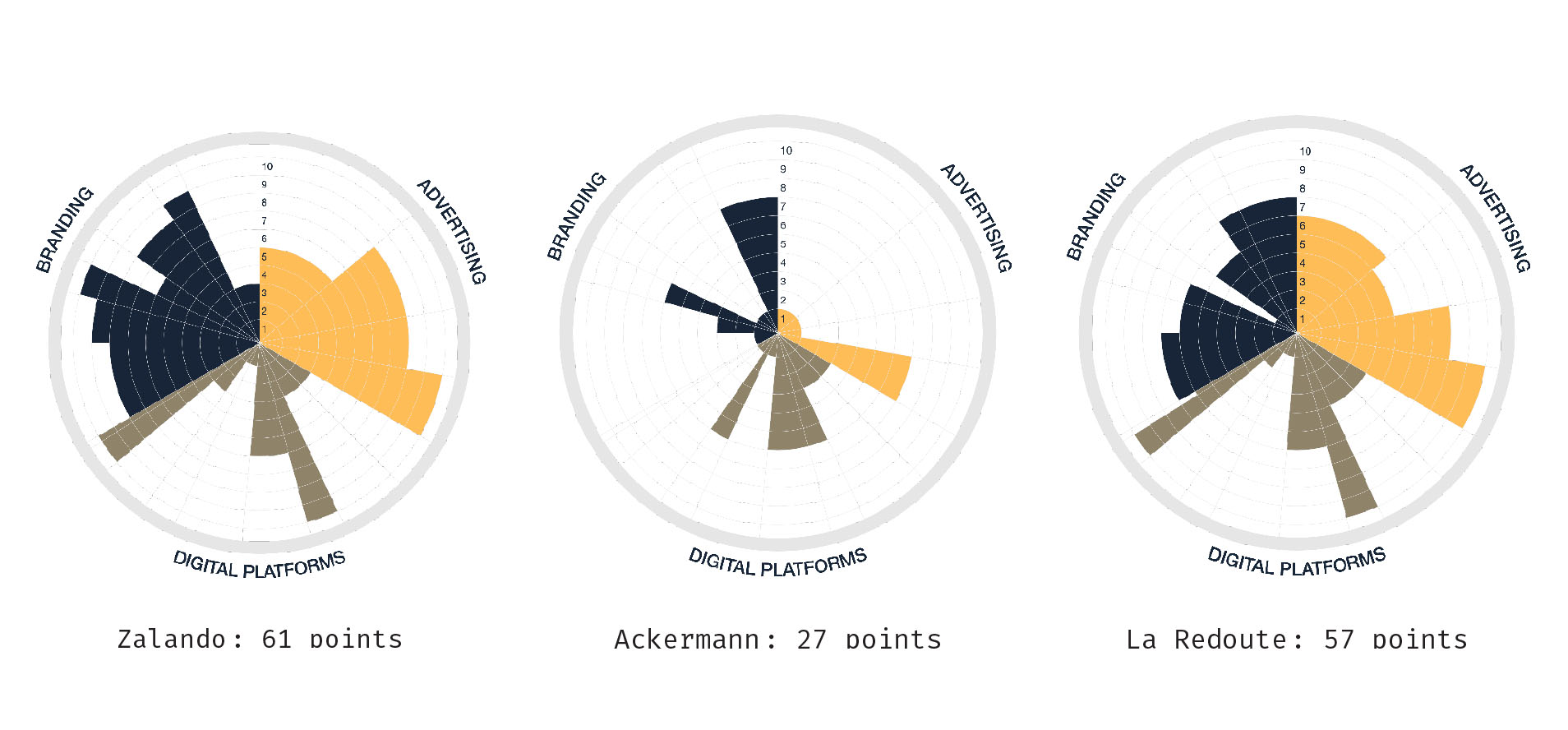 Advertising
Zalando's score in advertising is excellent: with 75 points, the brand dominates not only the online retail category, but also holds the 4th place in the overall ranking in this field. La Redoute is not bad either with its 68 points, but the main difference is on the best use of incentives by Zalando (8/10). On all other criteria, the two brands are really neck and neck.
Digital
As for the other sectors, it's the digital that falls down. Zalando (42) and La Redoute (43) barely float above the overall average (37.4). This is, however, a surprise for two actors who position themselves as pure players of e-commerce. As accessibility (loading speed, mobile compatibility) is quite low, this is the last straw! As far as social networks are concerned, no other brand is really comfortable, but Zalando hets ahead of La Redoute by a better use of Snapchat (10/10 vs. 6/10).
Branding
It is in the field of branding that Zalando wins fame. With 72 points, the German brand gets the 8th score in the field this year. As for La Redoute, it is overall better on all the criteria, with the notable exception of the storymaking and the User Generated Content. A surprising result which tends to show that Zalando customers are less enthusiastic about their experience than those of La Redoute, since they speak less (3/10 vs. 7/10). This suggests that La Redoute has one step ahead to transform this attachment into commitment on the social networks.

Our advice for the online retail industry: improve digital experience by making websites more accessible from a mobile device and ensuring faster loading. As far as social networks are concerned, there is a nice place waiting for the brand that will know how to create its fans' commitment.