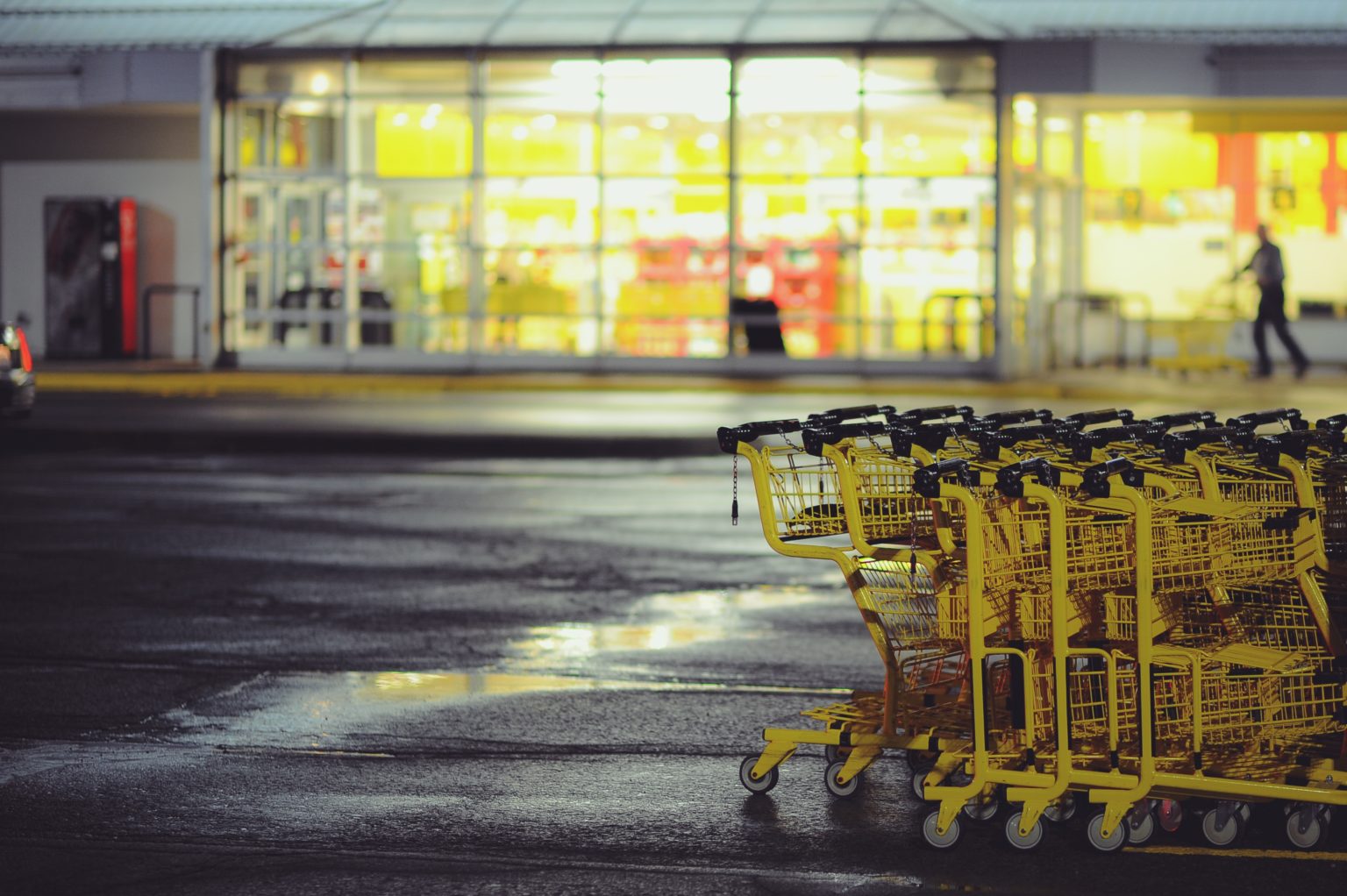 October 18, 2016
Marketing study – Retail Industry in Switzerland – Full Potential
Our 2016 Full Potential study looked at four retail brands: Migros, Coop, Aldi and Manor. This year, Migros is well ahead. With 59 points, the orange giant is 9 points ahead the second (Aldi) and 18 ahead the last (Manor). This good score allows Migros to keep its 6th place in the overall ranking.



In 2015 Aldi was shortly ahead of Migros. This year, the hard discounter felt behind mainly because of the advertising.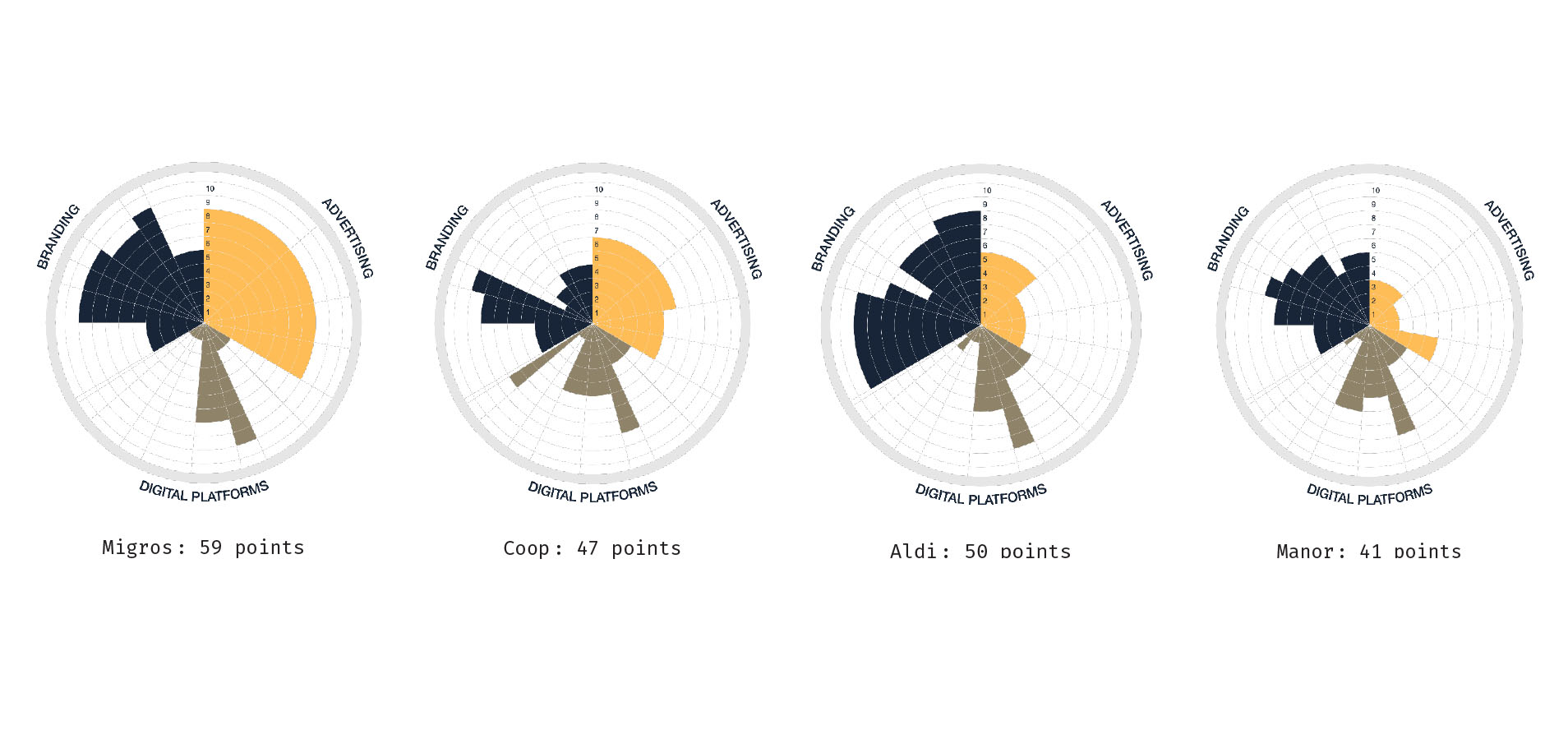 Advertising
With a score of 80 points, Migros crushes its competitors: Coop is second with 57 points, well ahead of Manor (29) and Aldi (27). As the overall average is 47.4, it is pretty amazing to see these two actors of retail lagging behind as much in terms of advertising. Migros stands out by a good and very balanced use of all the criteria observed (8/10 for each of them). It should be noted that this excellent score places Migros second in terms of advertising, just after Swatch (82).
Digital
However, in terms of digital approach Migros still has a good margin of progress since it finishes last in this category, with 30 points. Only Coop (39) managed to exceed the global average (37.45). Therefore, the entire sector can do better in this area. For everyone, weaknesses are the accessibility (mobile compatibility, loading speed) and the use of social networks, with the notable exception of Coop on Instagram (7/10).
Branding
It is branding that saves Aldi: with 75 points, the hard discounter gets ahead of Migros (68). The other two are fighting with the overall average (54.9): Manor (55) barely reaches it, while Coop (46) is underneath. Against Migros, Aldi makes the difference thanks to a very strong Why and to a passionate commitment of its fans: Aldi harvests 8/10 in storymaking & User Generated Content. These two strengths allow to compensate a brand scalability much lower than that of Migros: 1/10 versus 9/10.
Our advice for the retail industry: improve digital experience by making websites more accessible from a mobile device and ensuring faster loading. Seek the commitment of the public by a truly social use of eponymous networks.