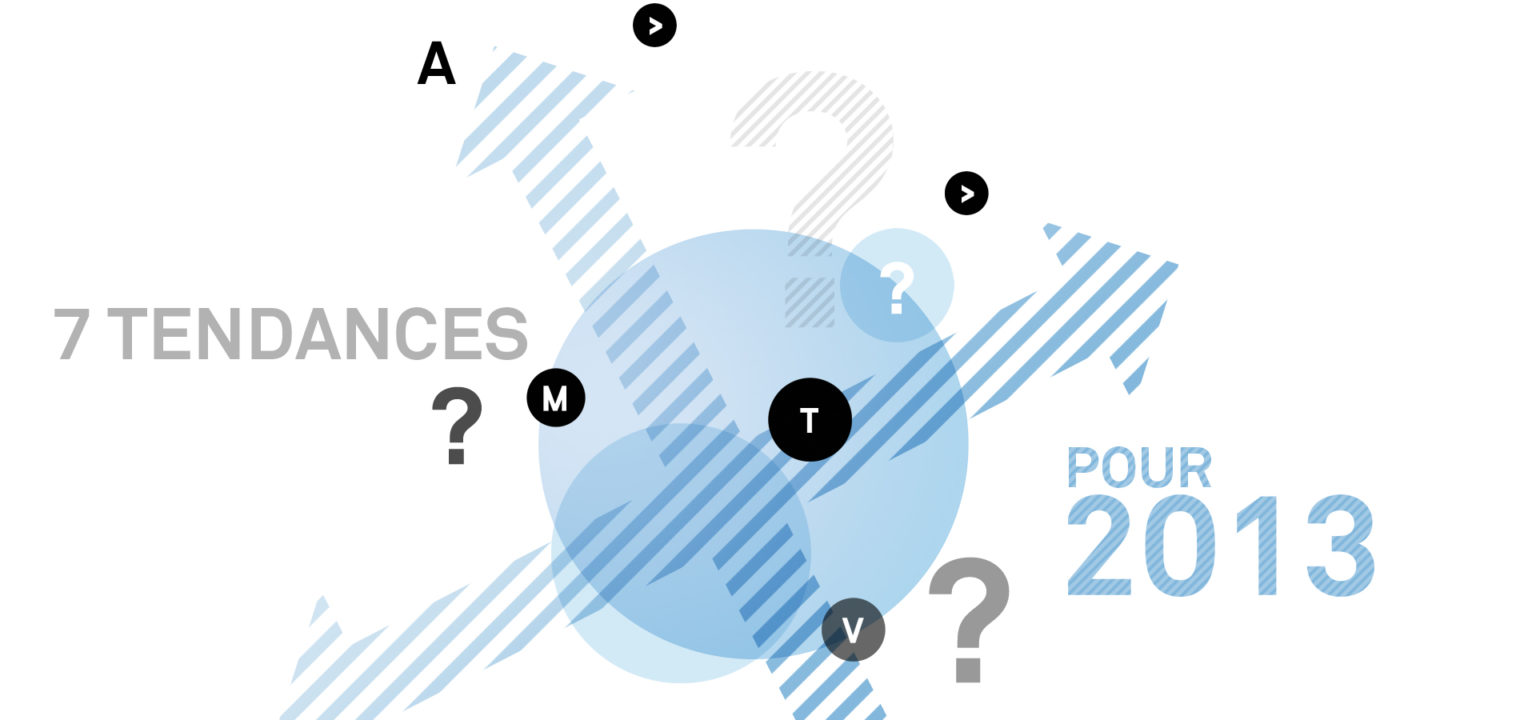 January 22, 2013
Seven Marketing Trends for 2013 in Switzerland
Only media increase: Internet and TV
All media see a decrease in consumers, except for Internet that enjoys a spectacular increase of time spent online, as well as television that is slightly increasing. However, on-demand television and recording for later viewing enable viewers to watch fewer commercials. A British study shows that 88 percent of television viewers avoid watching commercials by fast-forwarding if they can.

TV and Multi-screens
Using a tablet or a smartphone while watching television will become more common. Some TV shows will take advantage of this phenomenon. Will advertising follow suit?

Wide Rate Discrepancies for Advertising Space

Print media tends to maintain is CPM around CHF 100.00, when the online rate is between CHF 1.00 and 5.00. Out-of-home lacks competition, which allows billboard advertising to remain stable.

Death of the QR Code

For two years, QR Codes were unable to prove their usefulness in advertising. They are doomed to disappear. They will still be used occasionally to hide the lack of digital strategy.

Adaptive Web Design

Forecast of tablet and smartphone sales show that adaptive web designs have become the norm. The variety of screen sizes forces websites to be accessible from any kind of device. Responsive web design adapts to all types of Internet browsing.

Access Speed

The faster access to information is, the more trust the user develops. Google has even added site access speed as a referencing parameter.
Tests have shown that by reducing speed by 400 milliseconds, one loses up to 9 percent of traffic. An e-commerce site increases its sales by 12 percent by gaining 2.2 seconds during the loading phase. Speed has become an essential factor for success.

Social Media Marketing are Expanding

With the upcoming promoted posts on Twitter (for Europe) and the increasing presence of Facebook Ad, social media marketing tools are getting more targeted and are expanding.