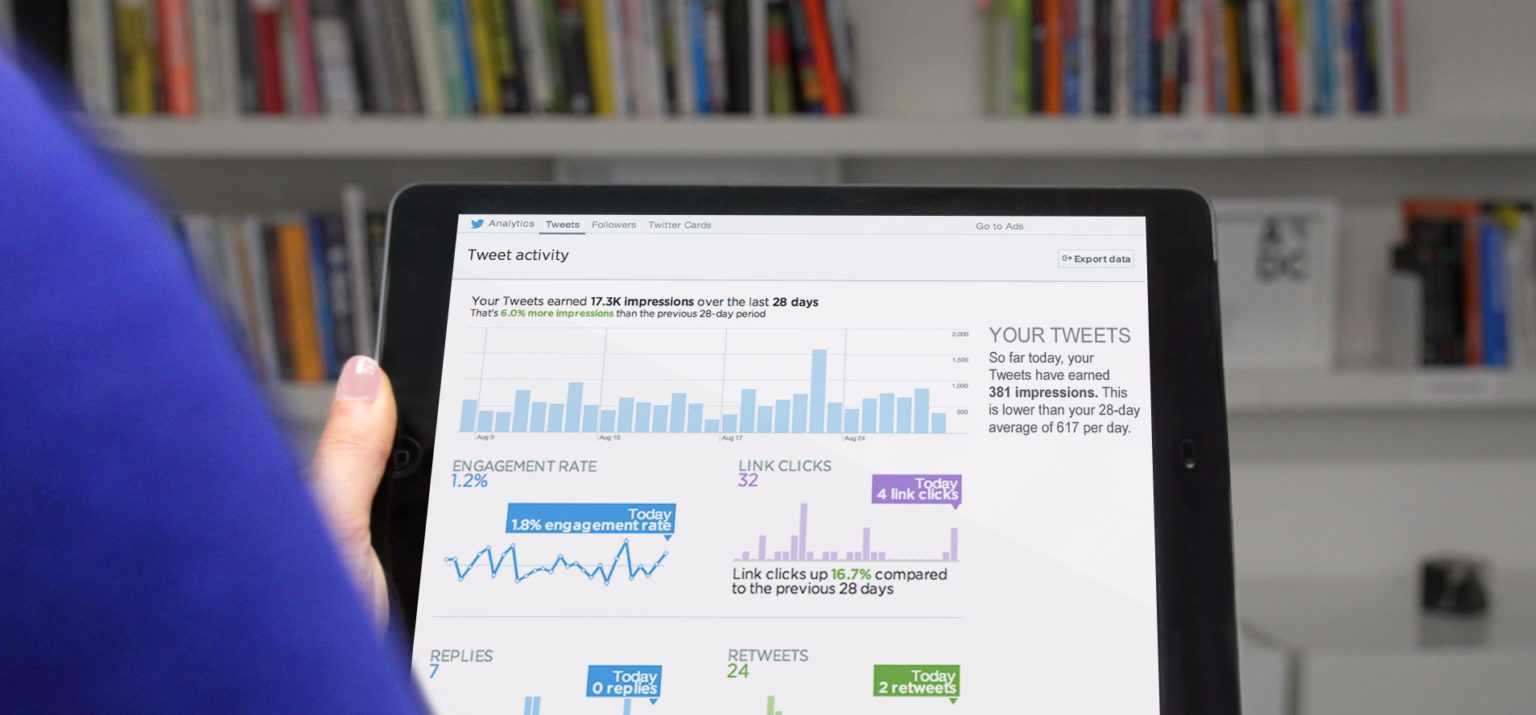 November 3, 2014
Twitter, the new El Dorado for marketing
Promoted tweets, promoted trends, accounts… These are some of the Twitter tools we are using daily at Enigma. Before integrating them in one of your campaigns, here are 5 good reasons for you to take an interest in this platform:

1/ More than 279 million active users
94 % search and buy products on mobile devices
56% are influenced by content
31% tweet about a recent purchase
55% are on Twitter while watching TV

These numbers do not include people who are connected without logging in. Twitter has millions of "passive" users.

2/ All levels of the conversion funnel
How is your brand considered by potential or actual customers? How can you speak simultaneously to those who don't know you and those who have been loyal for years?

These are questions that are not easy to answer. Twitter is one of the ways that enables you to interact with both constituencies at the same time. Whether you want to tease them into discovering your entire product line, or simply suggest that you exist and that they should consider buying from you.

You must learn to identify your customers and your prospects among millions of twittos.

3/ More engaging
Twitter has the ability to create engagement. How come? Because you can offer appropriate content to people potentially or already interested, and do so at the right time.

A traditional display generates an average engagement rate of 0.5%. However, Twitter can reach an engagement rate up to 5%.

To get there, you need to select and monitor the best keywords and react quickly. The best time doesn't last long. It may take time to identify what works best. Don't hesitate to test, try various tones and visual aids.

4/ An integrated strategy
New media do not exclude old media; however, they give them more leverage. If your media plan already includes a number of traditional media, such as radio or television, you can increase their leverage by integrating Twitter in your strategy.

Multi-screen users are well known nowadays: those who watch TV also surf on the Internet, buy online, and tweet! In fact, 66% of those watching TV are on Twitter at the same time. This is why Deezer, based in Italy, partnered with the TV show XFactor. The brand enabled those watching the show and active on Twitter to listen to the show's songs and invited them to download the app. In order to set up such a strategy, you must be interested in your targets, and know what they like to watch, listen to and play with.

5/ Multiple conversation levels: daily, event-based, when news breaks
Once you have identified conversations that interest your audience, be always present and active in those threads. Monitor the moments when such conversations occur.

"Brands don't have target market, they have target moments," said Rory Sutherland.

There are four distinct moments for communication:

Daily conversation 
There are daily conversations that are predictable and easy to use. On a weekly cycle, for example, we observe that references to running are more frequent in the morning and in the evening, and less on the weekend. This means that content related to a sports brand will meet a better audience in those time slots. From daily conversations we can establish a weekly content calendar.

Campaign's conversation 
A product campaign is a predictable, planned event that can be organized online. An online campaign is identical to an offline campaign. Brands have well understood the leverage they can get (with tweets: accounts or trends to promote). But there are other tools that are different from Twitter: find the most impactful ones for your audience, and get the best possible leverage from these tools.

Live conversation 
Be prepared for the unexpected, even if some elements can be prepared in advance. Before the Apple event, for example, rumours about a "wearable device" started circulating, and some brands had been working on new creations with this idea in mind. When a competing brand holds an event, it is possible to prepare some novelties and piggyback on the launch of a new product.

Reactive conversation 
This part requires the most reactivity and is not used much. You may need time to piggyback quickly on breaking news. Nissan did it very well when the #RoyalBaby was announced. Using a snapshot to promote one's brand can require time, monitoring and a quick validation cycle. You may gain time by working with an agency for the monitoring and the creation parts.

Based on these four moments, establish a timeline of conversations, and then a timeline for content. Next, build your media plan.

Many events are more predictable than one thinks. Just observe past events in order to define repetitive patterns. These four conversation levels will enable you to be always present without being too aggressive to your customers, and to offer them content that they are really looking for.

This media is only starting to simplify the life of users and brands. Many new products should come out in the next few months. Don't hesitate to contact Enigma so that we can brainstorm together your next Twitter strategy.