Digital Media Specialist Intern
Intern Digital Media Specialist (Geneva)
Our team desperately needs a new intern to prepare coffee and make photocopies. Oh, and learn about the job, of course.
We love our interns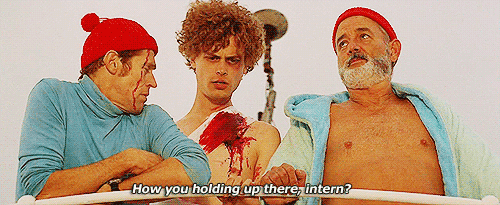 Google, Facebook, Instagram and LinkedIn have no secret for you. You're a social media activist. You would like to understand the tricks of modern marketing, dive in the secrets of digital, and master the latest skills in online campaign management.
You're eager to learn.
Your level of English and French or German is excellent, whether in speaking, reading, or writing.
You're able to create basic visual content and have some experience with visual communication principles.
You are dynamic and enthusiastic.
You want to learn by collaborating on real projects with experienced people. You're a master of basic office tools and the cloud is your second home. When you are told "Trello", you don't reply "bless you!"
We need you.
You got all of that? Wow! We might need you for a six-month internship in our Geneva office. If you join our team, you will:
Assist the Digital Specialists in the planning, strategic development and managing digital campaigns.

Prepare and take part in client meetings

Participate in the creation of digital content (search of visuals, copywriting, …) as well as their follow-up and reporting.
Join our expedition, you won't regret it!
Join our expedition
Are you the hero this page is talking about all around? Don't wait and send your profile now!