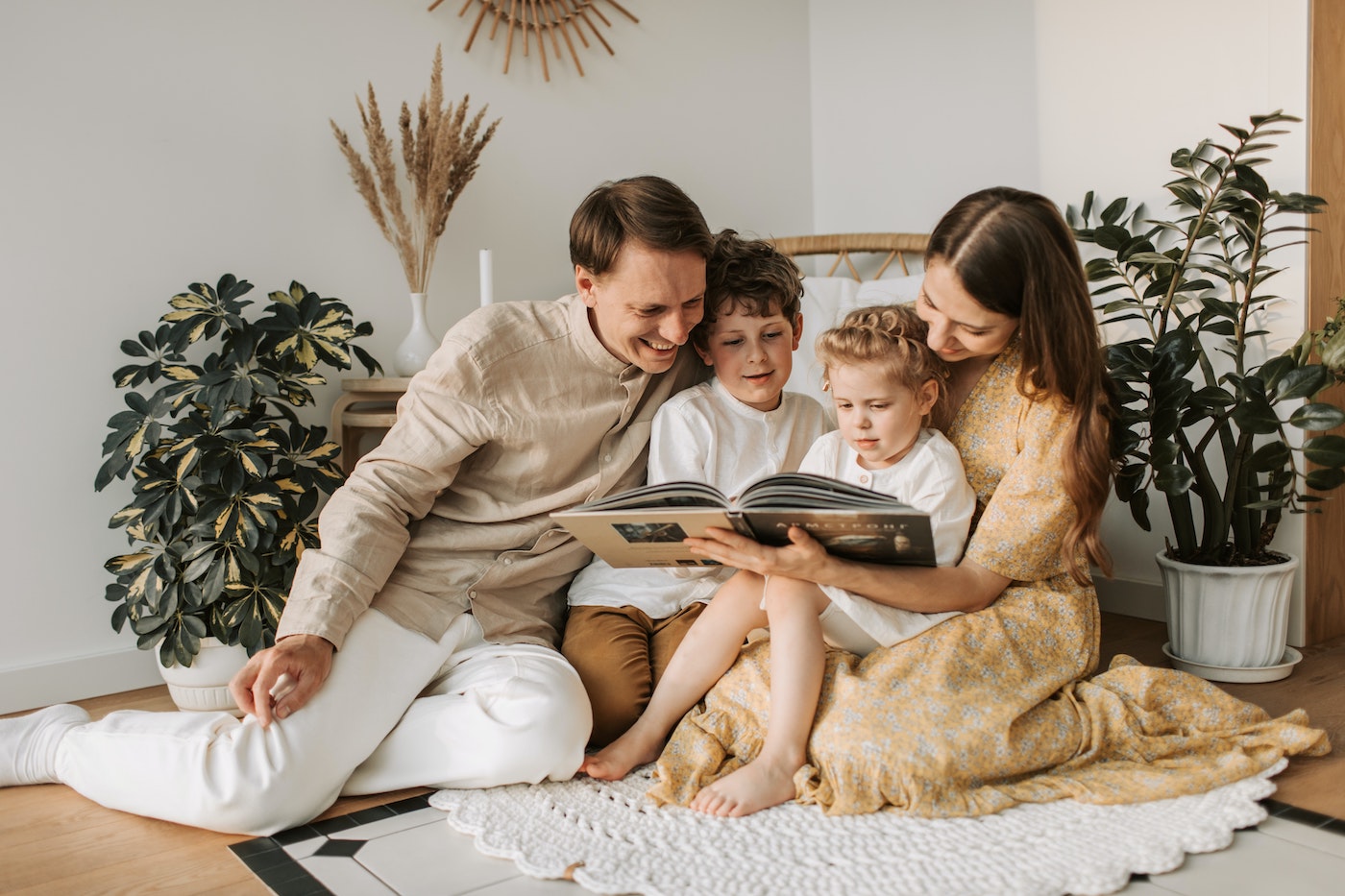 A platform for parents who want to do better
Parent Academy Coaching
After counselling many parents on the various disorders that can be detected in their children, Katie realised that many psychologists and coaches deny the responsibility of parents. She is in the midst of training as a psychologist and is testing her walk.
So to help Katie in her endeavour, we created an online platform to display the services she provides and test how the markets interacts with it. The goal was then to help generate leads and create visibility for Katie's Parent Academy Coaching.
Creating a branding for a much needed product
The great thing with this project is that it fills a void in the market. Based on psychological coaching and personal development, Parent Academy Coaching (PAC) offers a new way of supporting parents and their family challenges.
The first step was to create a bold branding, that speaks through its design and images its purpose. The choice of colour palette was based on neutrality and natural shades in order to convey softness and familiarity. Favouring a simple palette also may create the illusion of comfort and safety in contrast to using bright colours like red or any neons.
The typography for the logo is a simple yet elegant font to convey professionalism and add credibility. A clean and sharp logo can also convey a sense of luxury, of higher standard. Additionally, the graphic piece of the logo is meant to represent what the product is about. Specifically, helping parents deal with children who suffer from different mental difficulties. The sketch is meant to resemble the cloud of confusion and frustration people deal with on a daily basis and is a single line to be untangled.
The choice in imagery is founded on children interacting in groups and parental situations. It's a way to communicate that these mental challenges occur in all aspects of children's lives and need to be accordingly approached.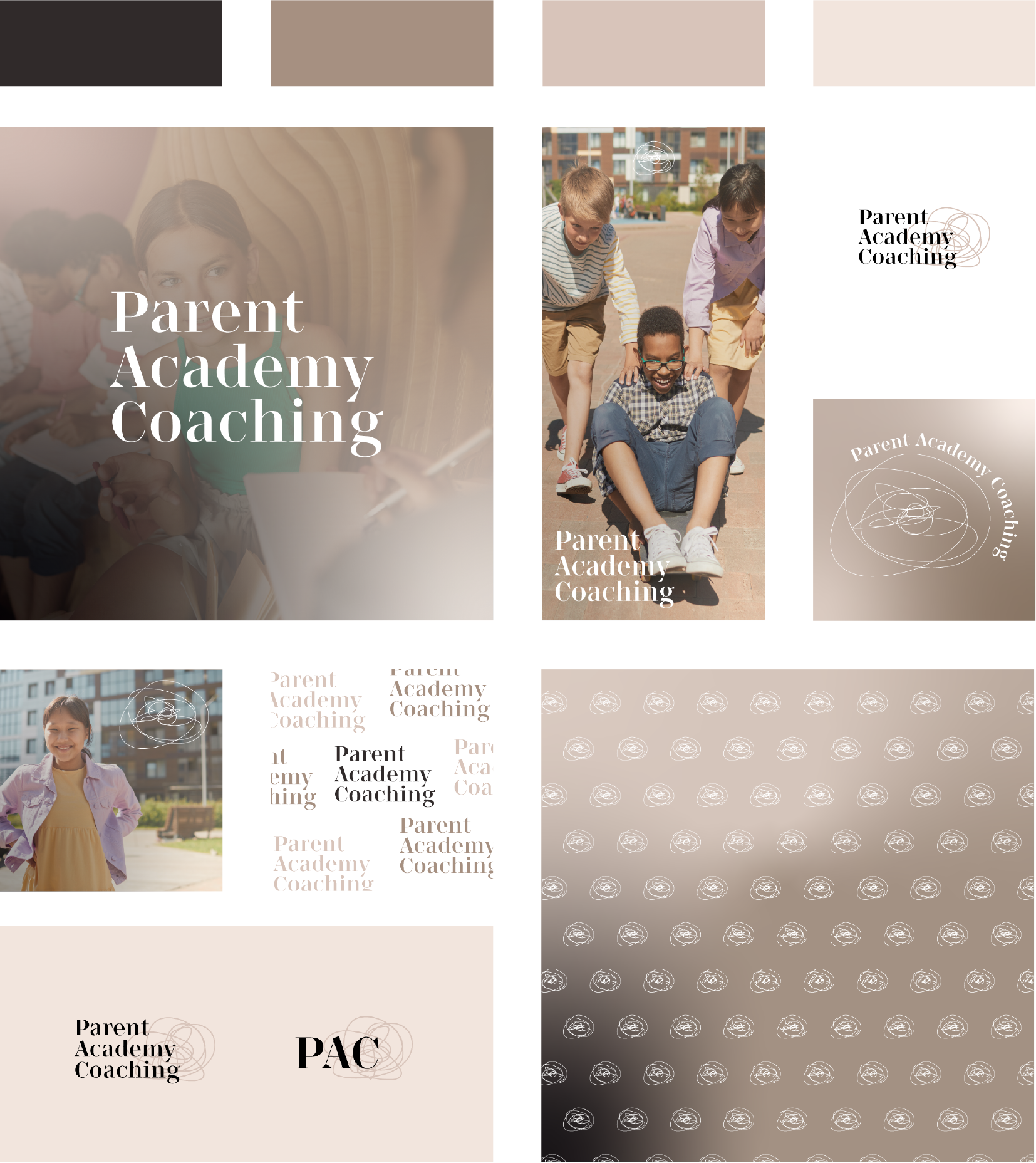 To create a branding is one thing. Then it's time to apply it to a website that will host all of the offers PAC presents.
Building an online presence in record time
Choosing to build an online platform quickly is quite the challenge. But we did it. First by choosing the hosting platform and then directly applying the user's UX journey and the branding into the website. Constructing the structure first to make sure all valuable information was easily accessible was key. We decided to focus on a "single landing page mindset" to make such a complicated subject easy to navigate and less intimidating. Why? To avoid confusion. Sites dealing with topics similar to this project often have so much information scattered around multiple pages that it can drive the user away.
Only after building a single page we decided to add a blog section so that Katie might offer some insights for people not yet quite ready to take action. We also generated a digital campaign on Google Search and different social media platforms.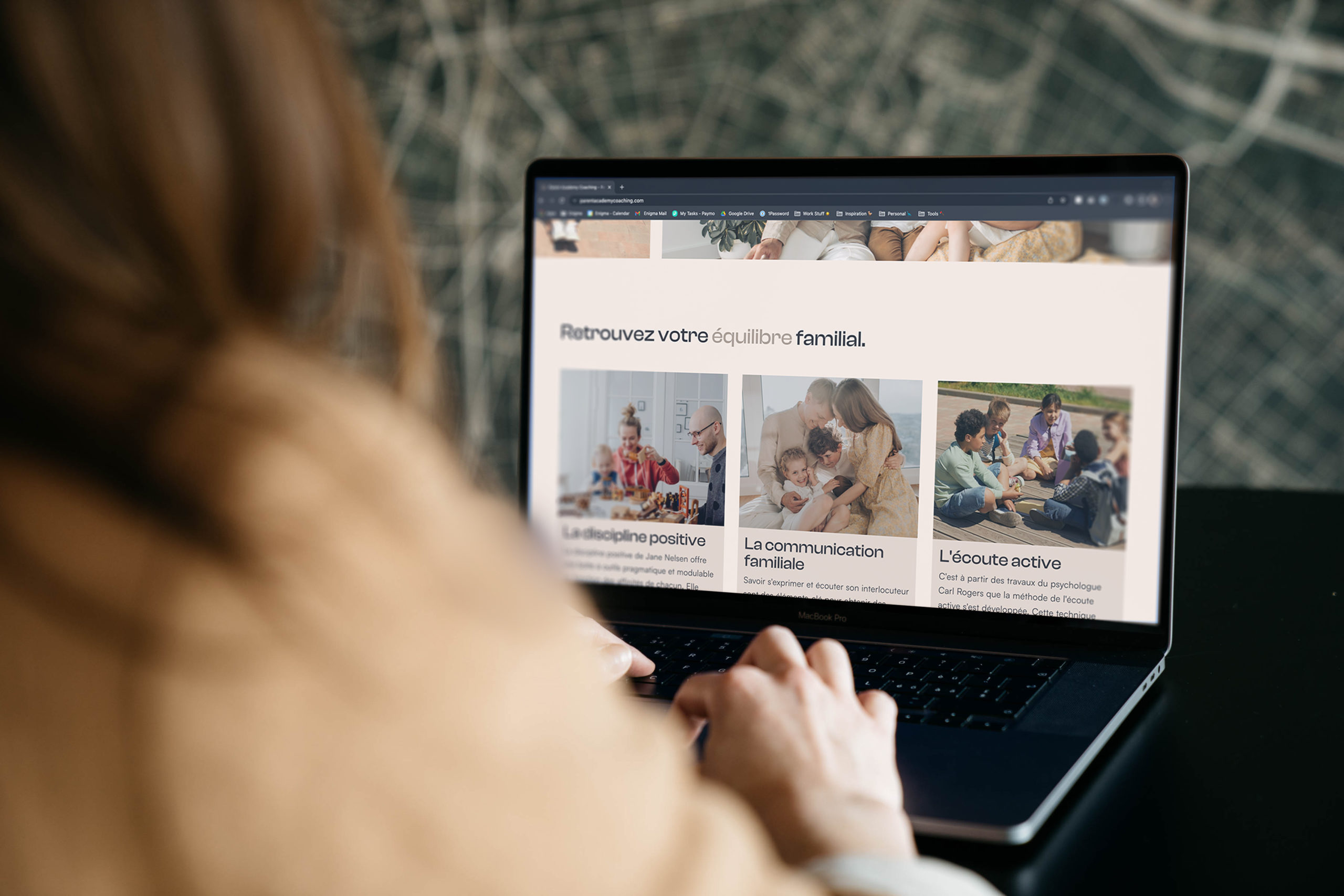 It's all a work in progress
The idea is to continue to help Katie grow as an entrepreneur and market her services to the targeted audience, more specifically parents and expats in the Geneva area.
We also plan on expanding her website as she expands her offers of services to make sure that all of it is available to everyone.
Faster than light results
Within the first month of online operations, we generated leads that converted to 3 clients, including 2 complete programs and a school event. Another milestone to note is gathering almost 15 people for her online event.
And this is just a start. With her digital campaigns, we plan to accompany Katie and her wonderful ideas for a while. The best way to do so is study how this new product is received and adapt our strategy to better guide people toward her services.
This is what we have achieved for Parent Academy Coaching
A branding perfectly in line with the purpose of the project
A website created in record time with a modern design
Leads that converted to clients within the first month of operations
Booked an event at an educational facility that could create further leads