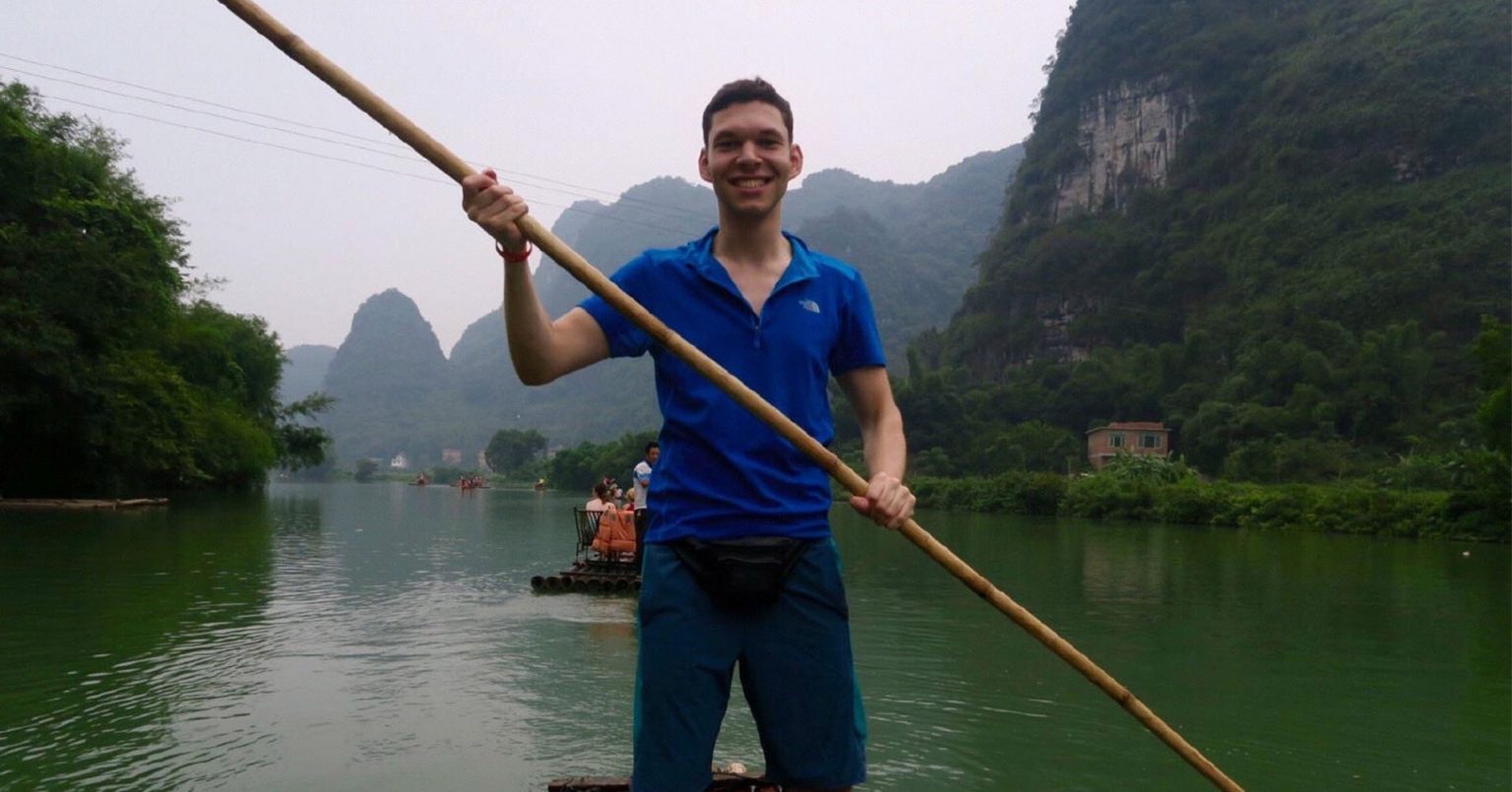 An international influencers campaign to revive the attractiveness of an employer brand
Axa
AXA recruited Enigma to motivate young professionals to work within the AXA group and to improve the employer branding.
Ambition
AXA wished to change its traditional employer brand image into a more attractive concept for young talents. Influencers and social media were the main means to be used.
Action
Enigma performed a Performance Strategy System to visualise the right concept and scenario for AXA. After this, Enigma launched the native advertising campaign for AXA. The first step was to find the right candidate who reflected their values and identity and who would match the targeted audience.
The winner, William, won a one year work/ internship experience abroad. William's story was then widely spread on social media to create interest around AXA and their attractiveness as an employer to look more outgoing to young people. AXA also asked Enigma to make the winner popular, to give him a louder voice and extending his reach, which was done by scheduling meetings between him and digital influencers throughout the world.

Eighteen influential travel and lifestyle bloggers were selected to promote AXA's Great Global Adventure contest to students and graduates all over the world. AXA's employer brand was reconsidered through topics like these in order to change its traditional image.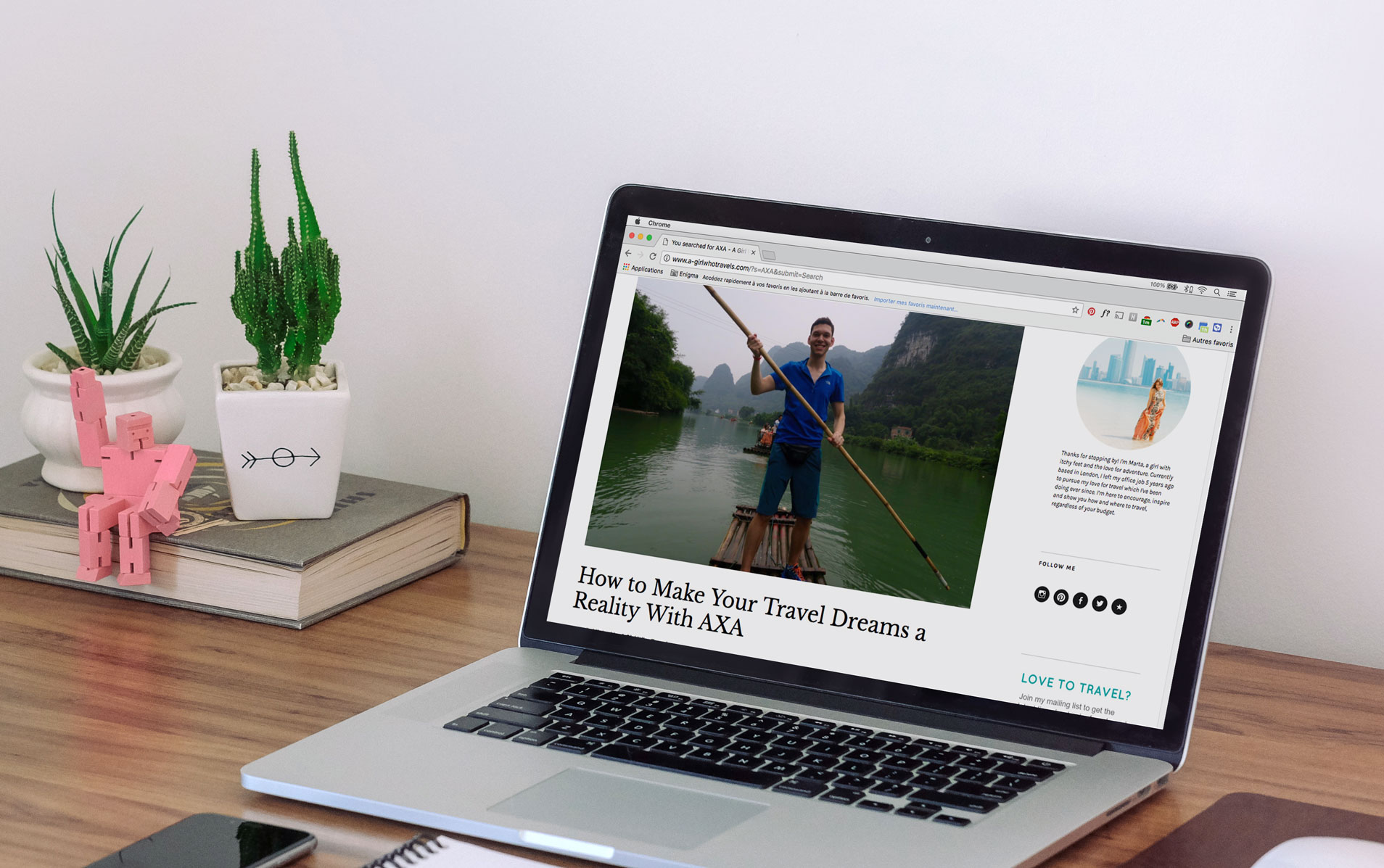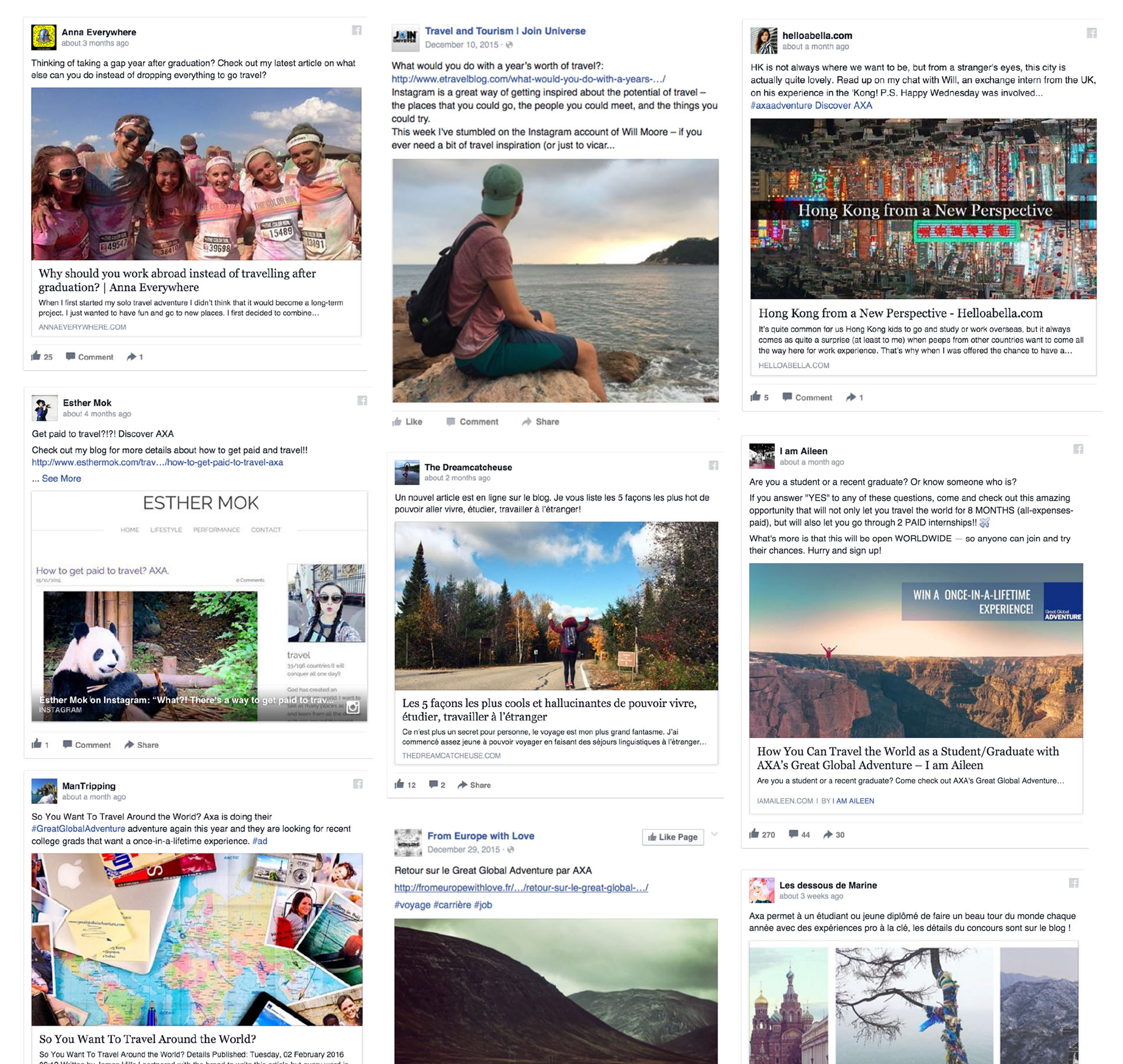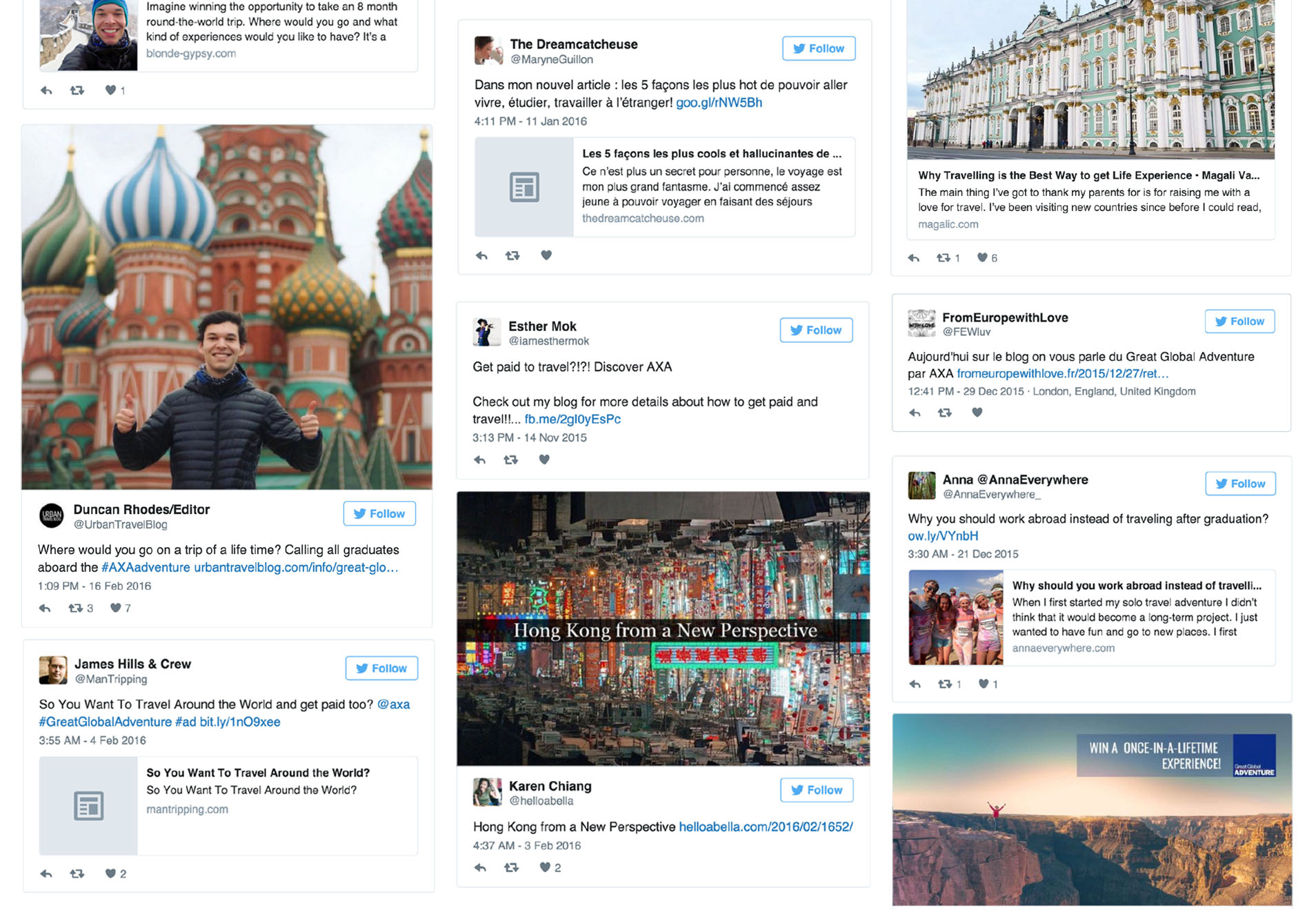 Impact
Enigma enhanced AXA's employer attractiveness and transformed its traditional image. While generating a growing number of interactions during the world tour, AXA's (and William's) community expanded. The number of followers and fans, as well as the level of engagement on social media channels, increased.

The results of this amazing adventure were astonishing. KPI targets were exceeded by 30%, generating 750 000 reach for 24 928 readings. In total, 640 social interactions were generated for the 19 articles created.