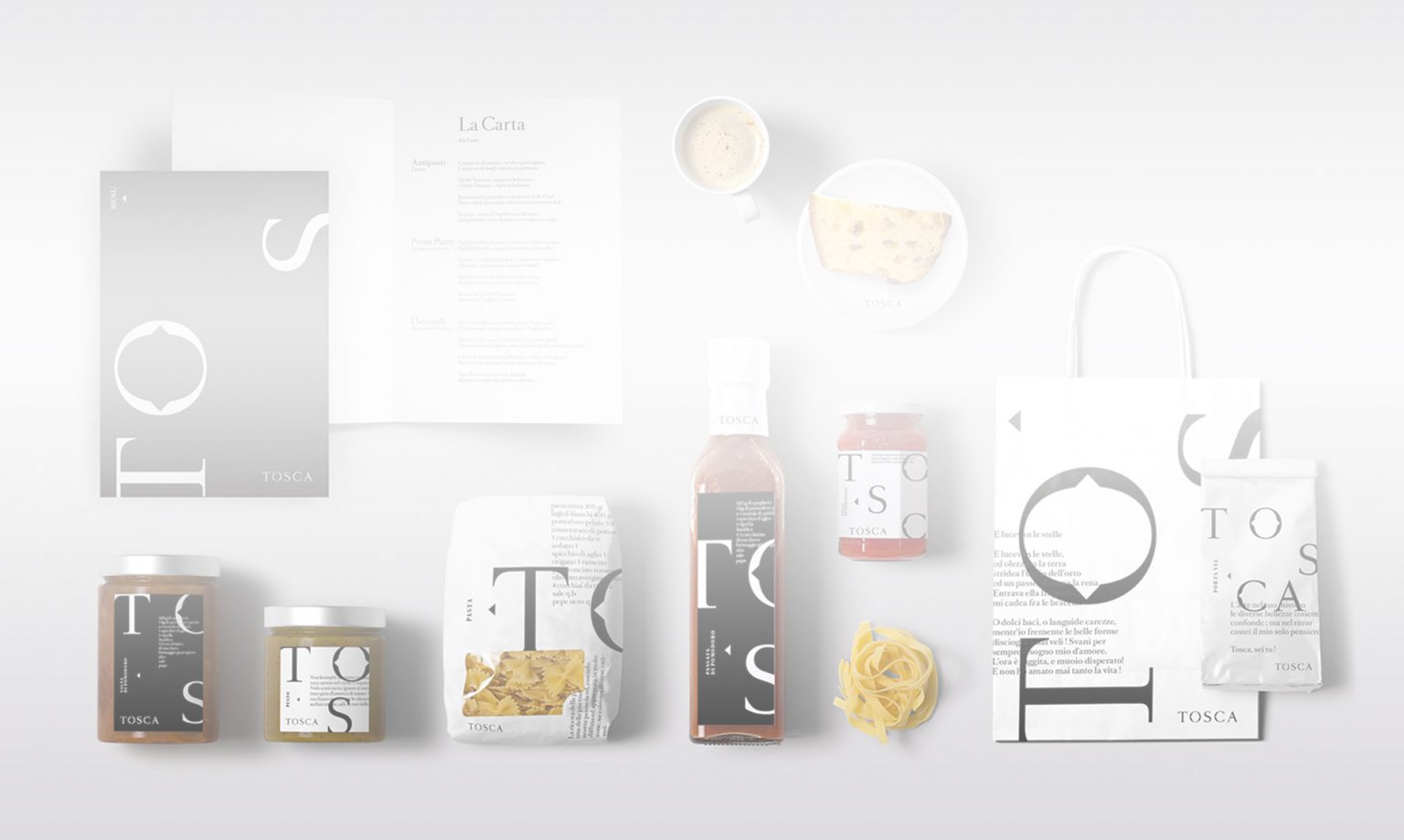 Branding creation for a restaurant
Tosca
Enigma has developed the corporate 's Tosca restaurant, a new place in Geneva, where to live, as in Tuscany.
Ambition
The restaurant branding should reflect the essence of the place where the art of cooking gives pride to the other arts of this beautiful area. This branding should also be considered for the expansion of Tosca who scored a goal of expansion with restaurant openings in other cities and other countries.
Action
The logo on either its graceful forms , evokes both glamor, simplicity and elegance. The lettering reminds stonecut and pays homage to the country's artistic heritage.

The letters are as cut and give to Tosca unique character. This logo is deployed in a black and white world , retaining a chic character and giving way to the surrounding world to breathe. Strength depends on the pace and contrast of size and proportion.

The concept of generosity , sharing and conviviality on Tuscany , is found in the visit cards with the notches in the form of movie ticket / theater / opera 60s .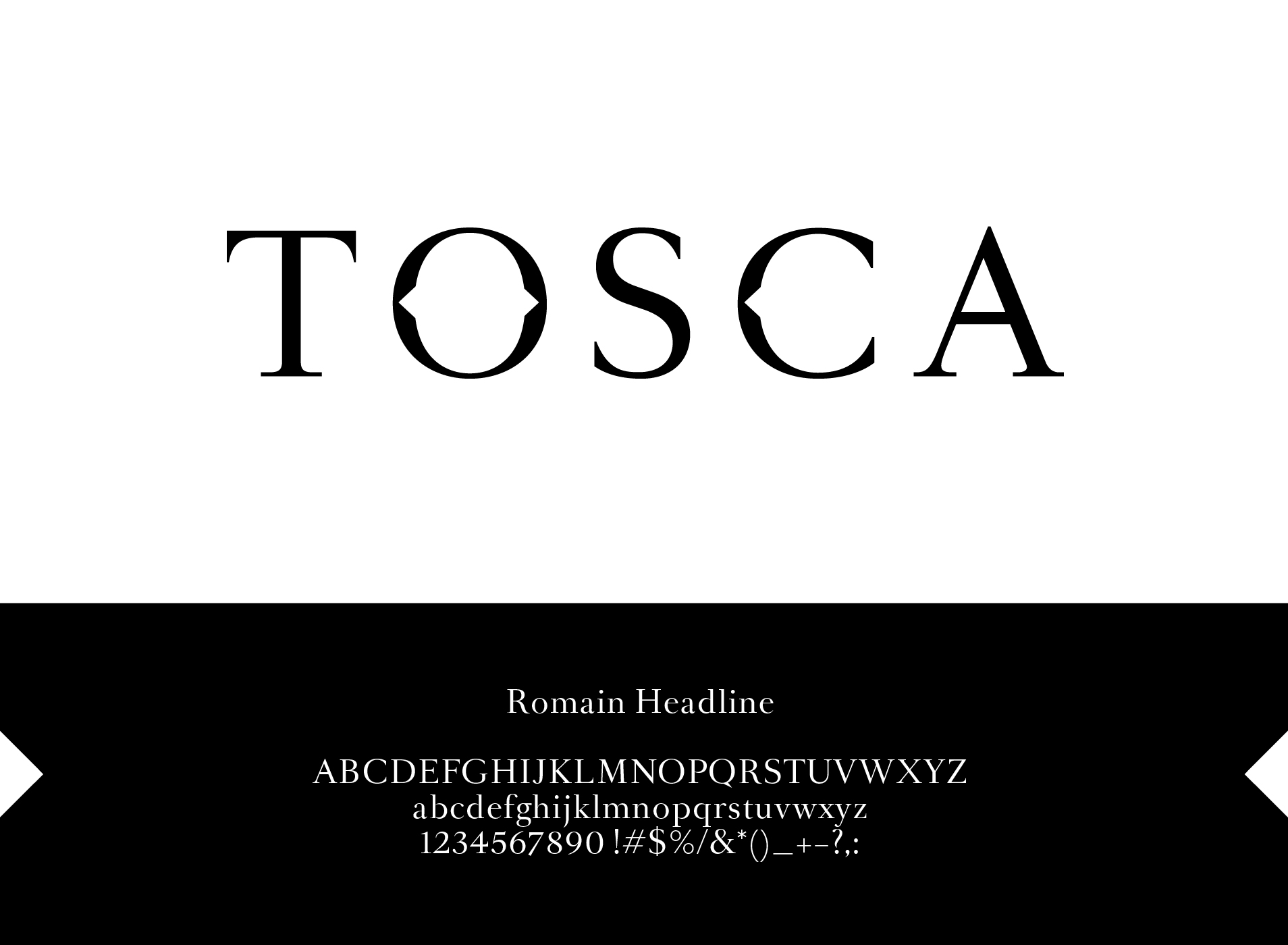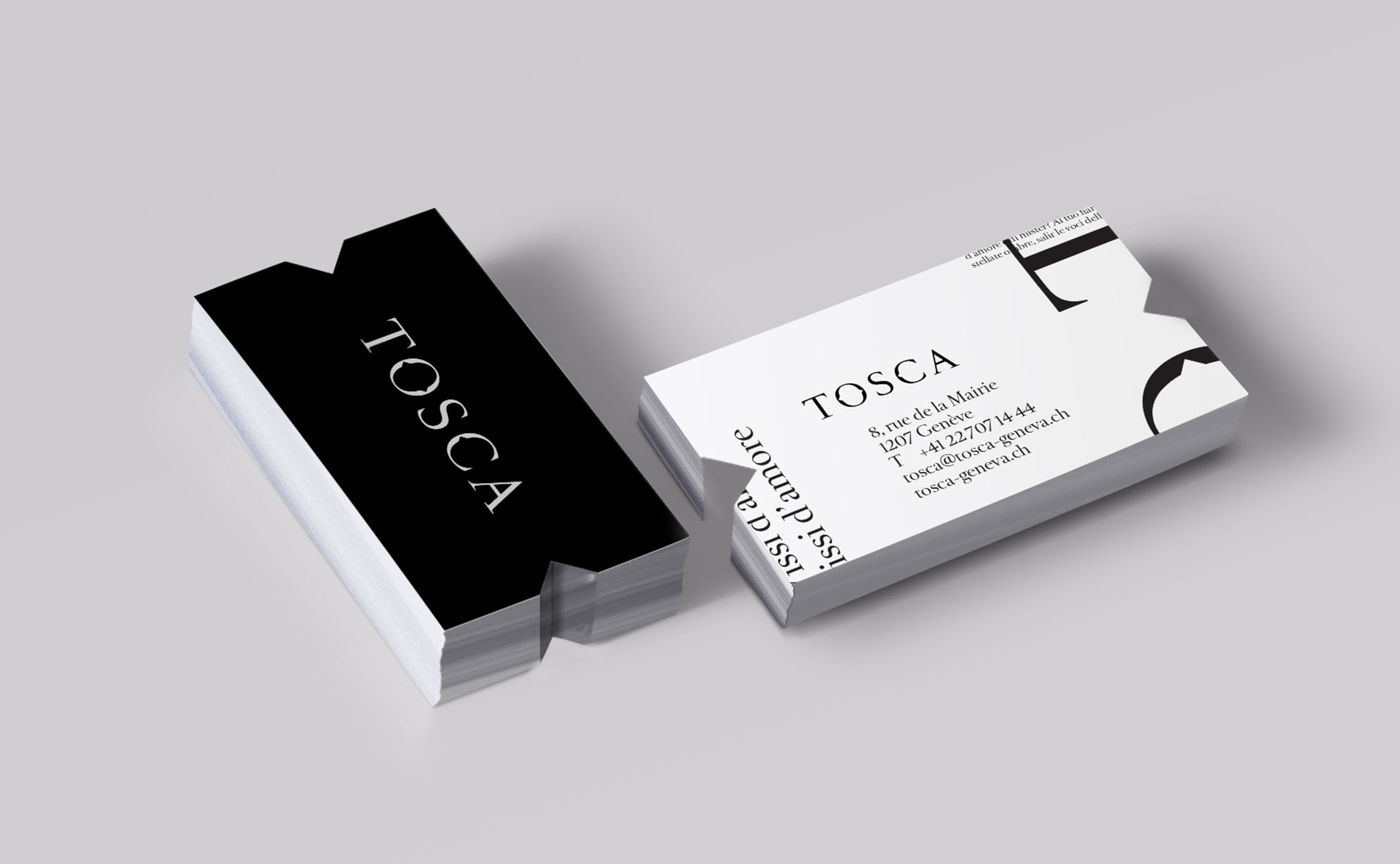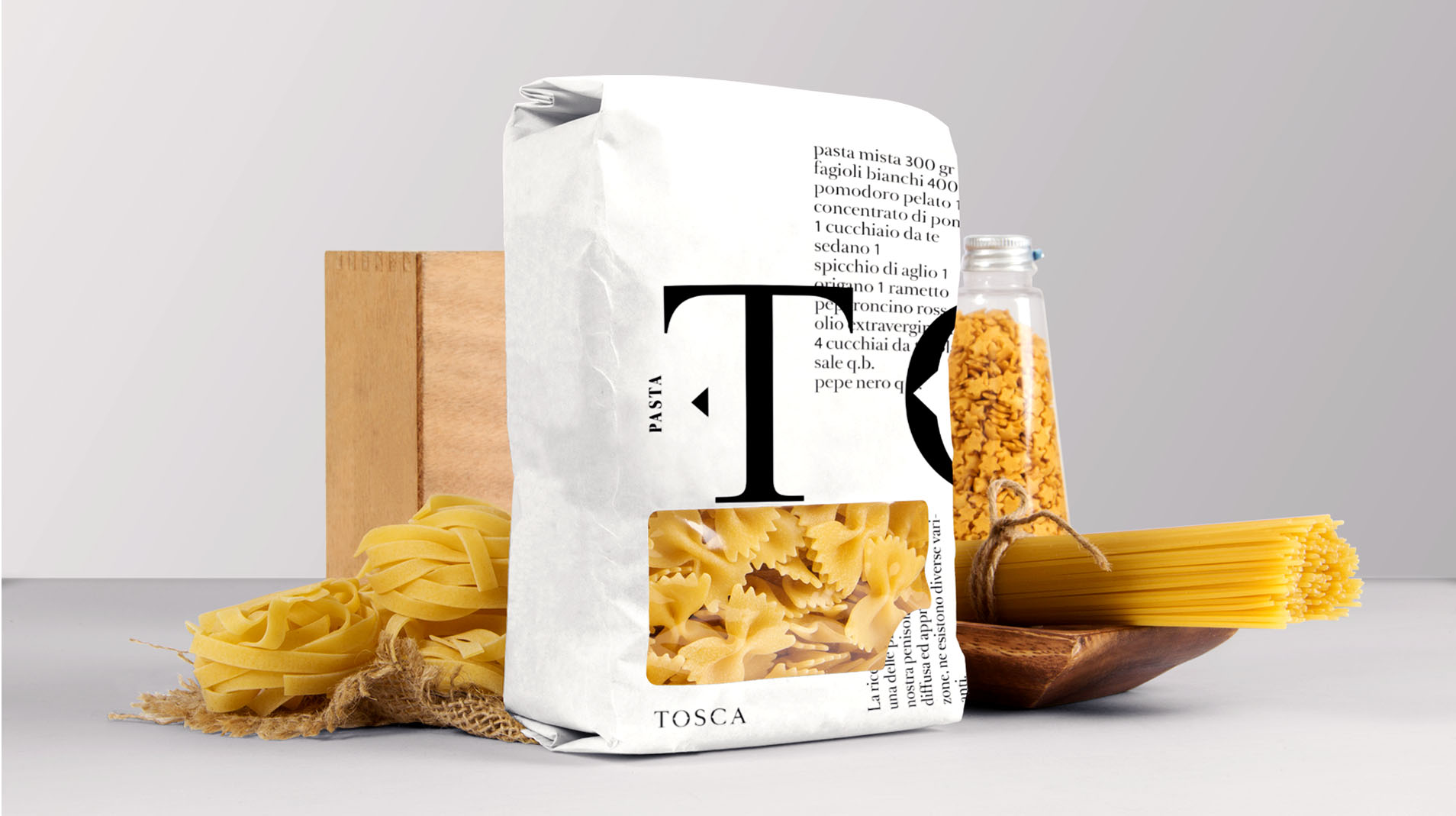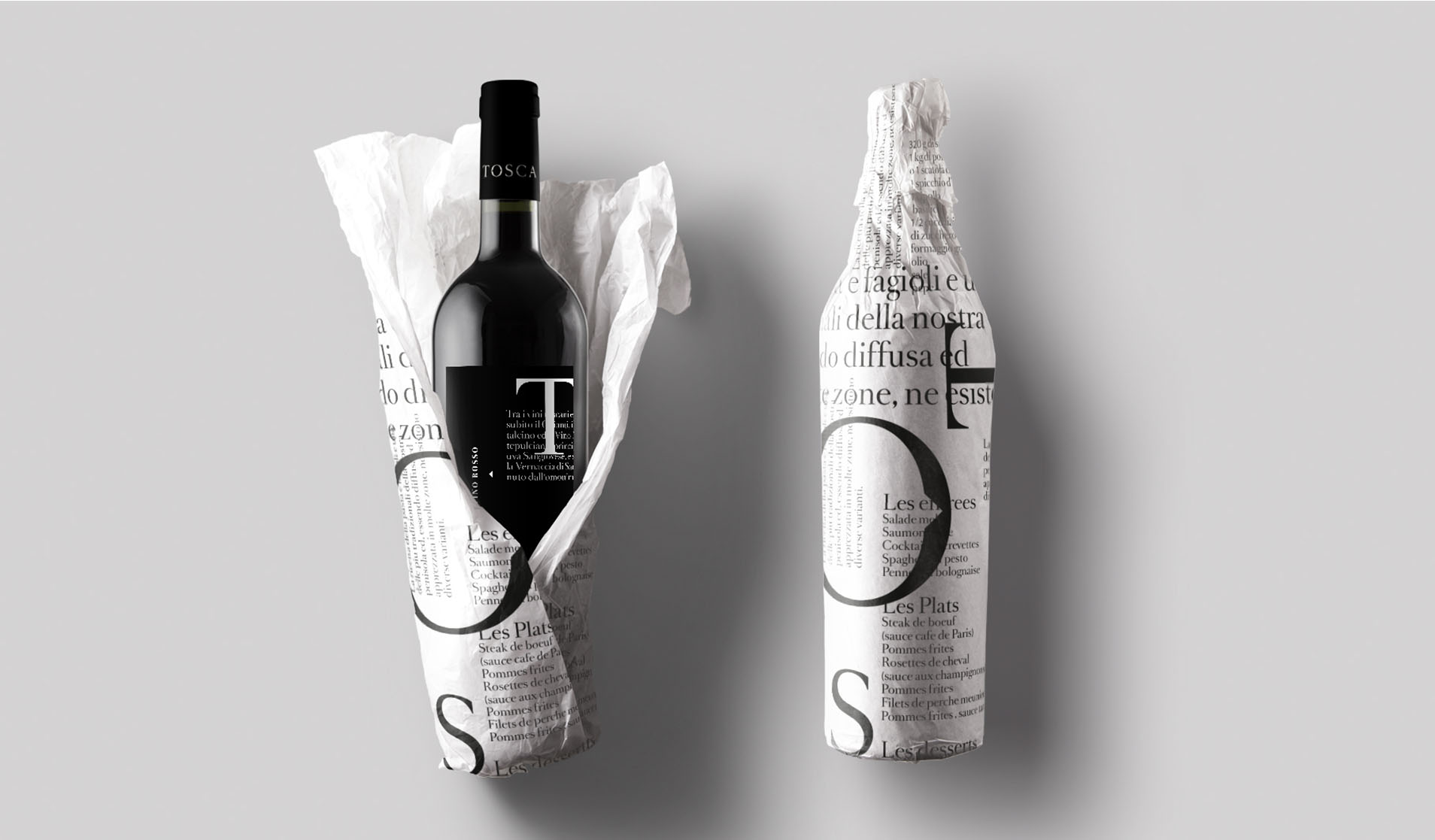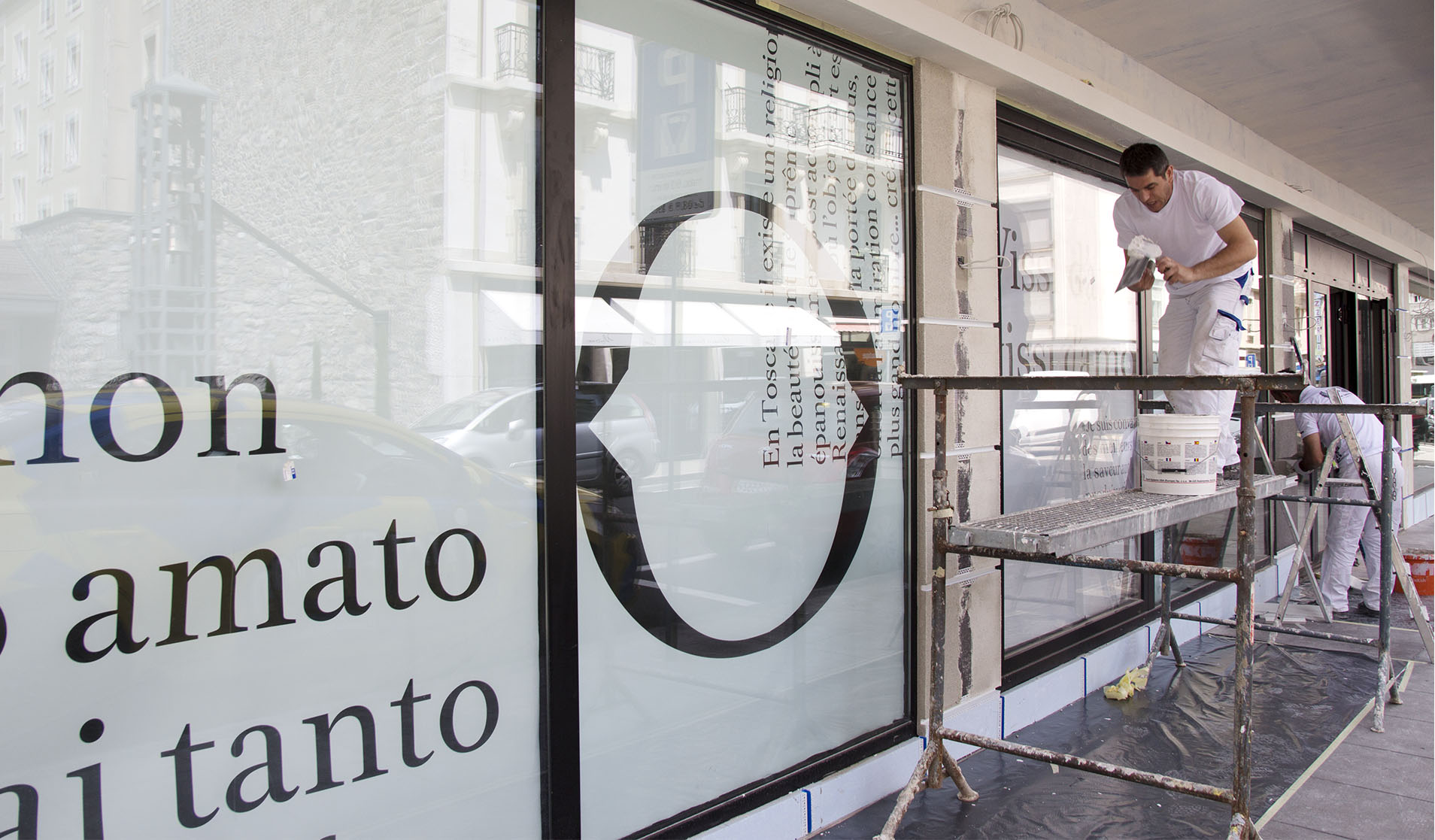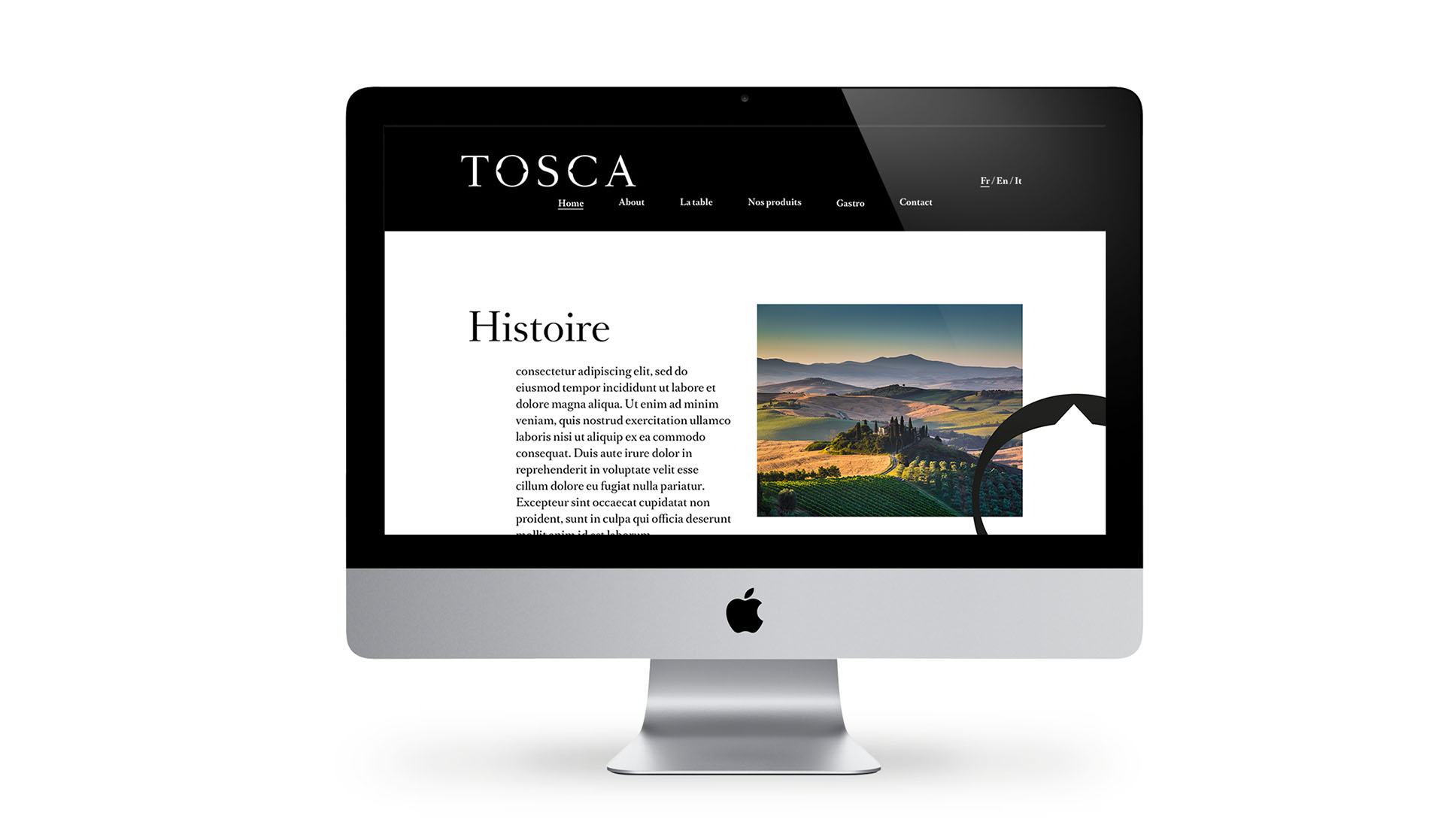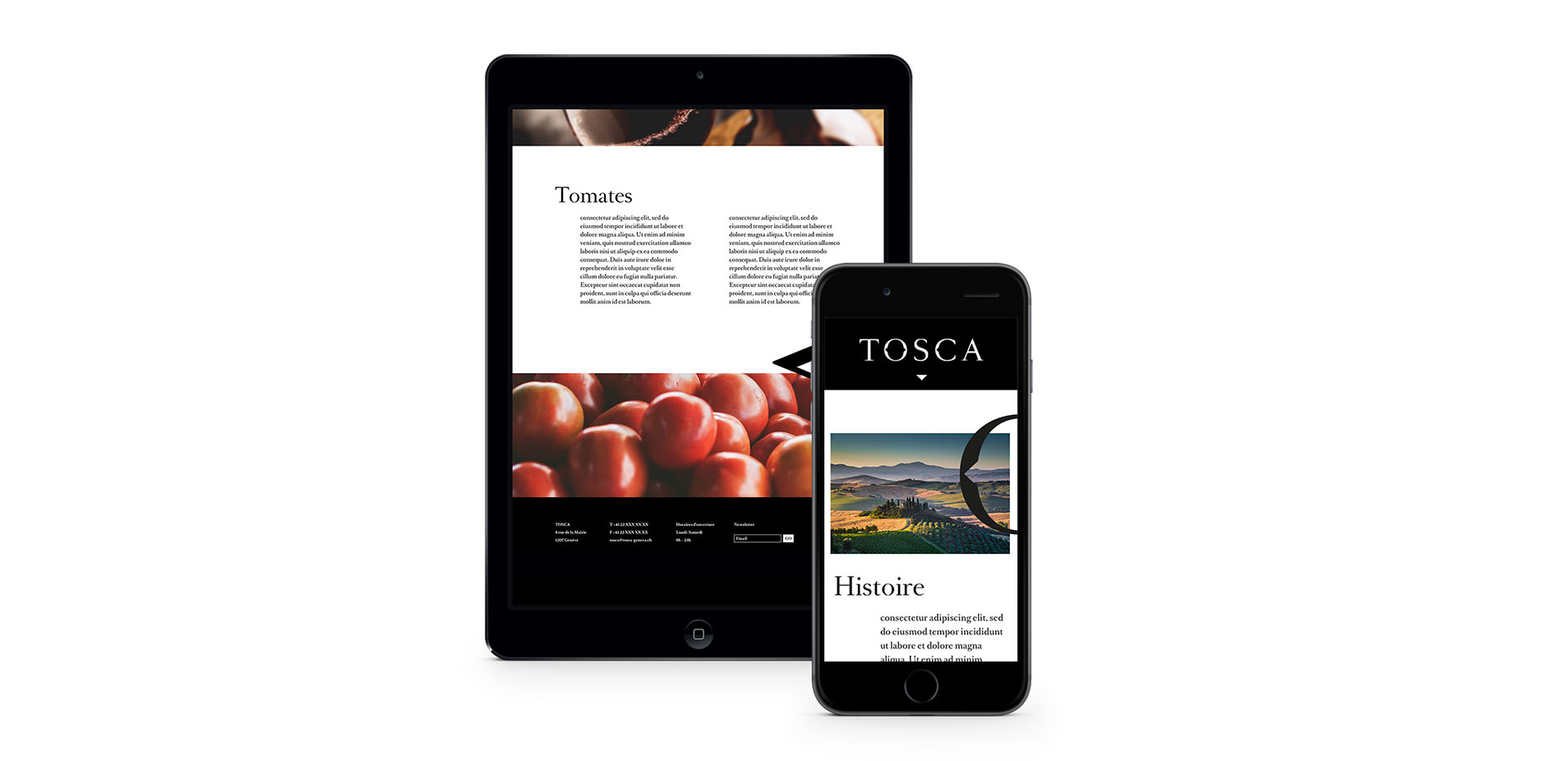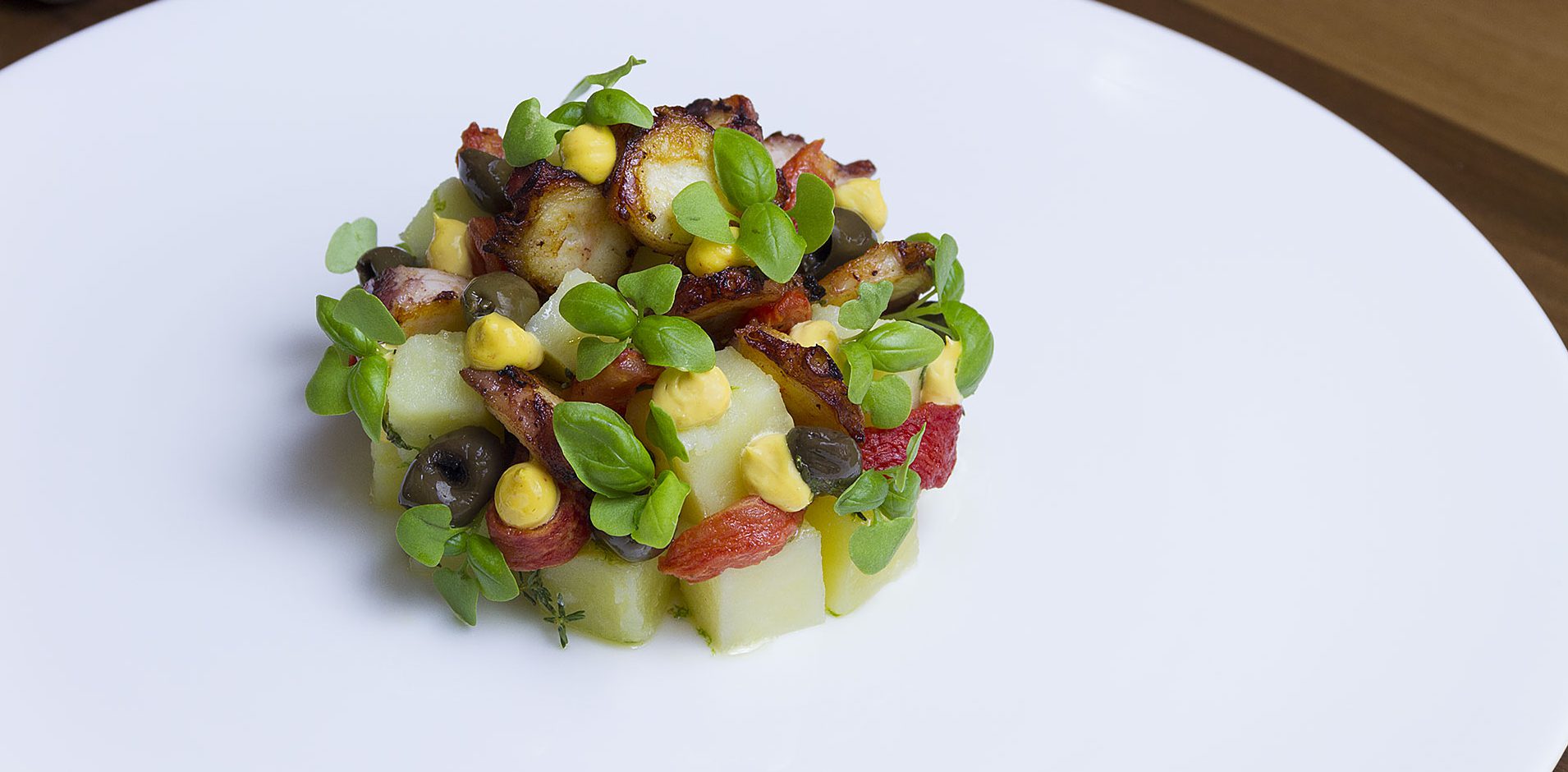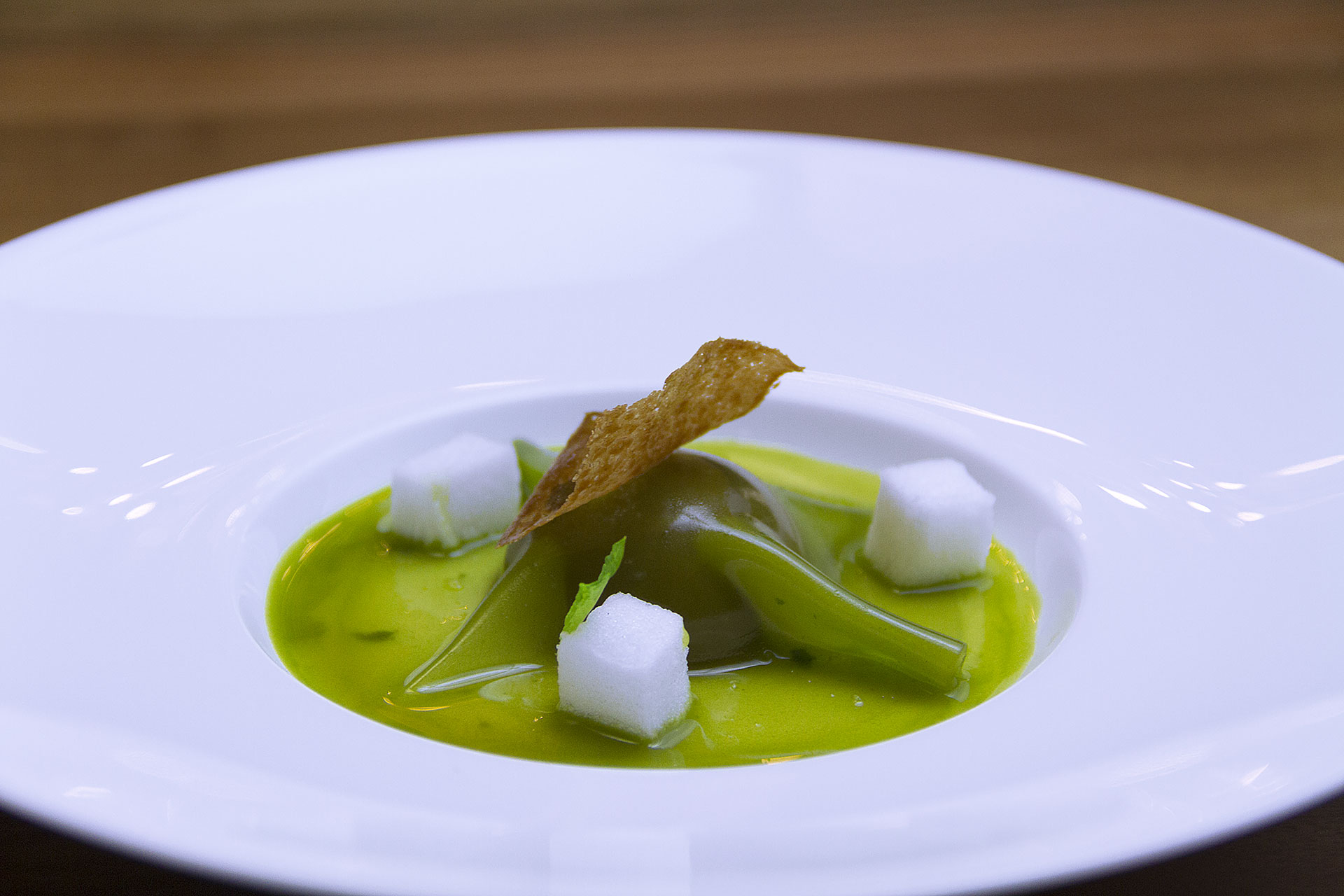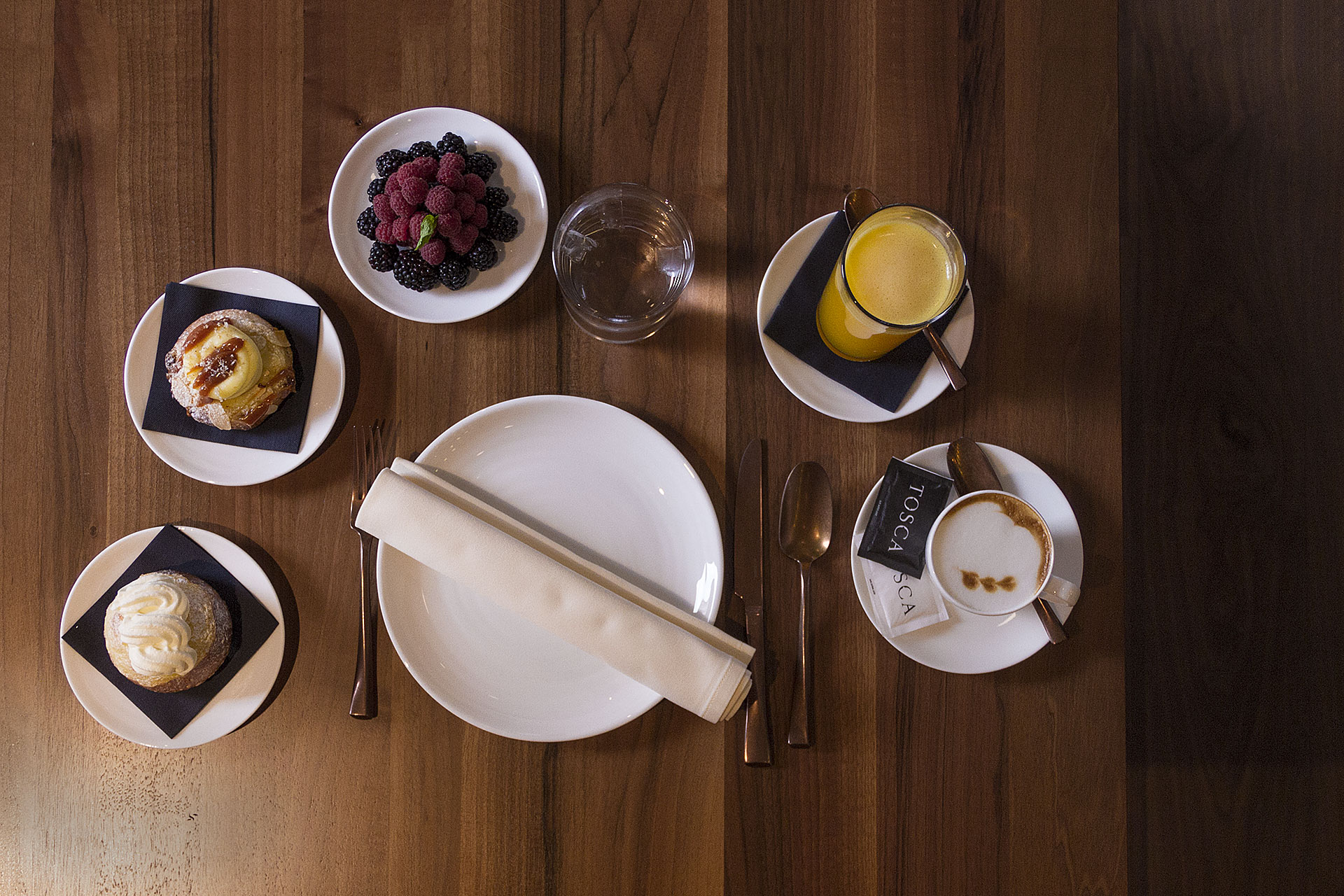 Impact
The restaurant developed a branding aligned with its image, glamorous, simple yet elegant, communicating as well the essence of the beautiful Tuscany area. This enabled the customer to recognise the brand in a glimpse, understanding at the same time this whole environment.