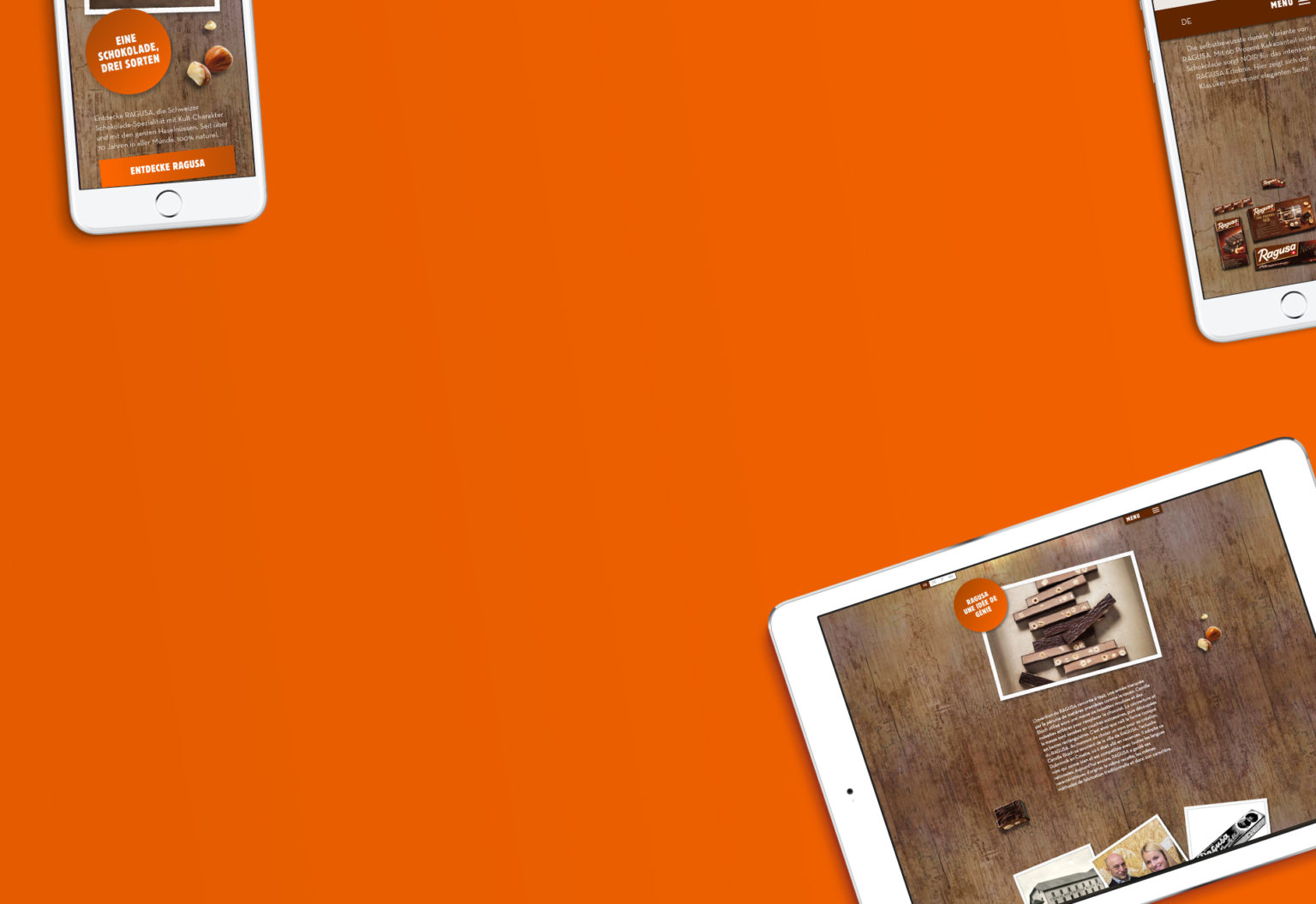 Ragusa.swiss – chocolate on your mobile
Camille Bloch
Ragusa is the original Swiss chocolate with a cult following. Ragusa is an original brand maintained by the same family from its start. The brand has a touch of rock'n'roll attitude which makes it different from its competitors. In 2016, Ragusa approached Enigma with the challenge of renewing its website. The goal was to create a website ready to tackle the challenges of this new mobile century.
Ambition
Enigma's goal for the new Ragusa website was not only to modernize the infrastructure of the website, but also to create a website which makes the special character of the brand come to live online.
Actions
A rich and free design

The Ragusa branding is based on the metaphor of a chalet table where elements are freely and artistically placed on it. This concept, which is extremely strong graphically was a real challenge in terms of the web design. The Enigma team was able to recreate this feeling of freedom by breaking the traditional "grid system" thinking.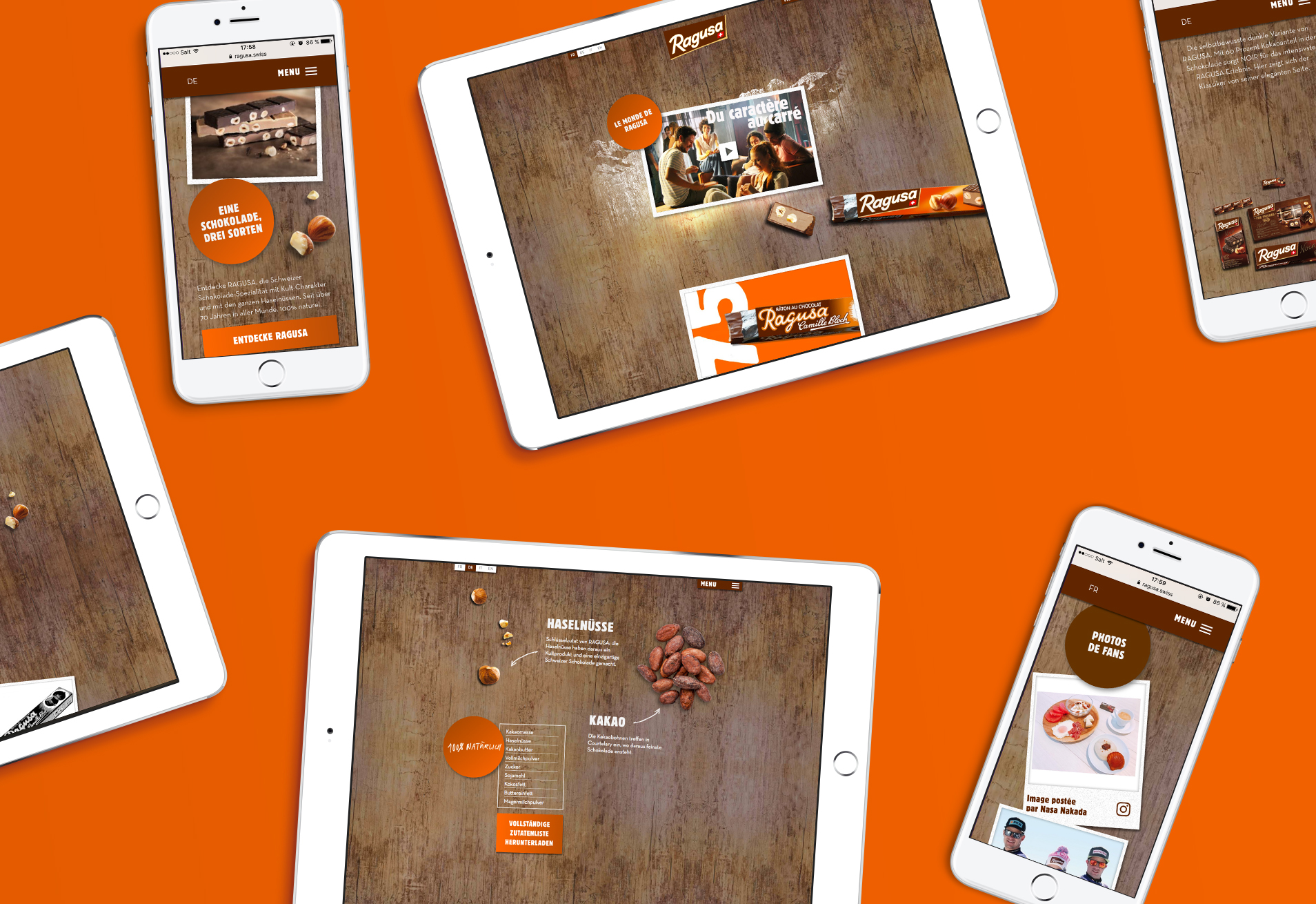 A website adapted for every device

By using innovative coding technics, we were able to push the boundaries of responsive design. We obtained a layout that is visually free of grids yet still adapts to every device. The website keeps the same touch of rebellion, even on smaller screens like smartphones.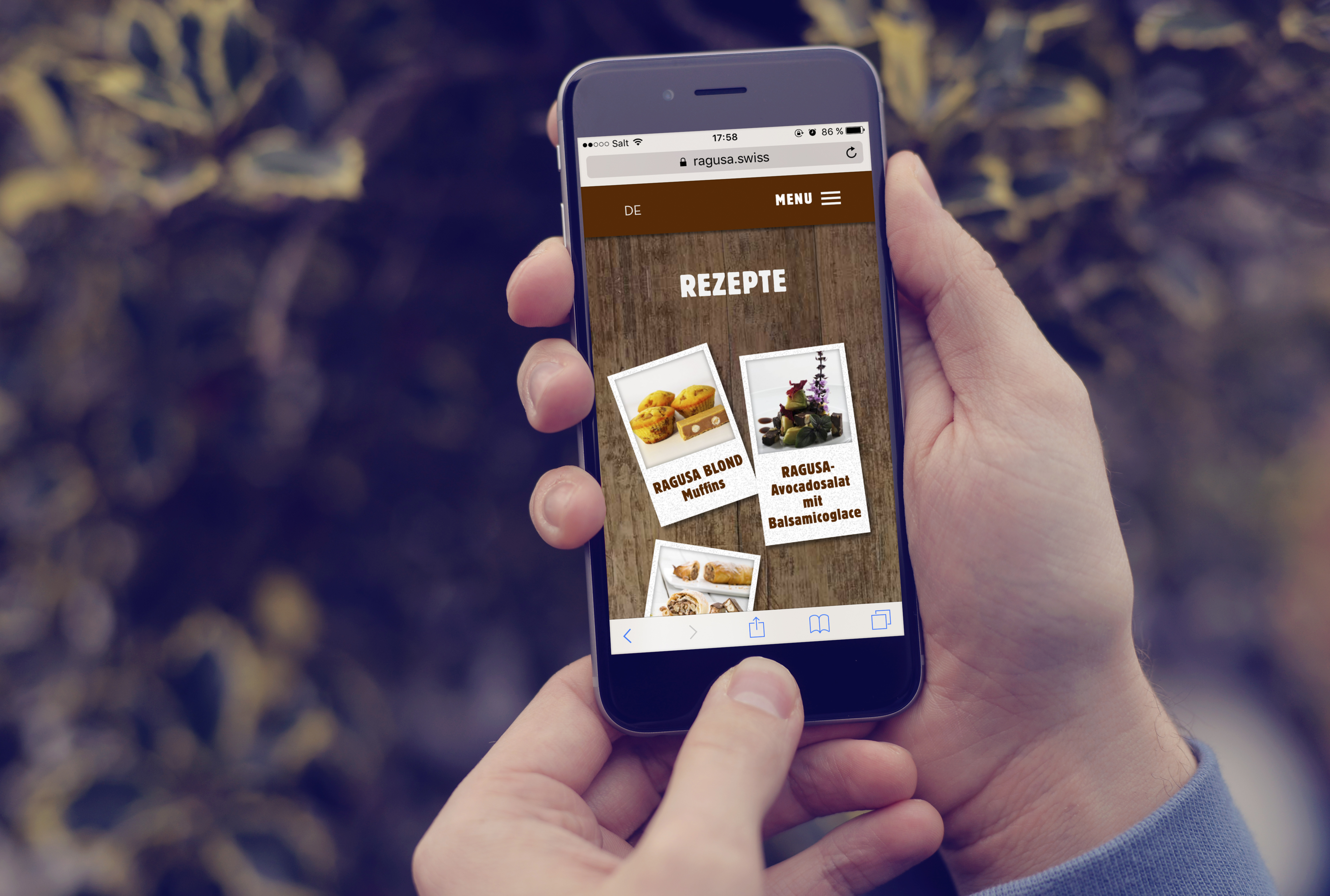 Making every moment special

Every classical moment was a chance to add a touch of Ragusa rebellion by rethinking elements of their classical boxes. For example, the product selector is built on the metaphor of the chalet table, where the products are placed randomly on the table. When the user points his mouse to the chocolate he likes, it moves slightly as if the person were taking the chocolate.
A future-ready modular approach

The website is built on the innovative modular system approach. This approach enables the Ragusa team to think outside of pre-made templates. Each page is based on the same building blocks (for example, video element, 1 column text, etc). With the different modules, Ragusa's marketing team is able to create an unlimited number of completely unique pages. This approach is also ready for the future. The flexibility allows the client to create new layouts and structures by rearranging existing modules in different ways.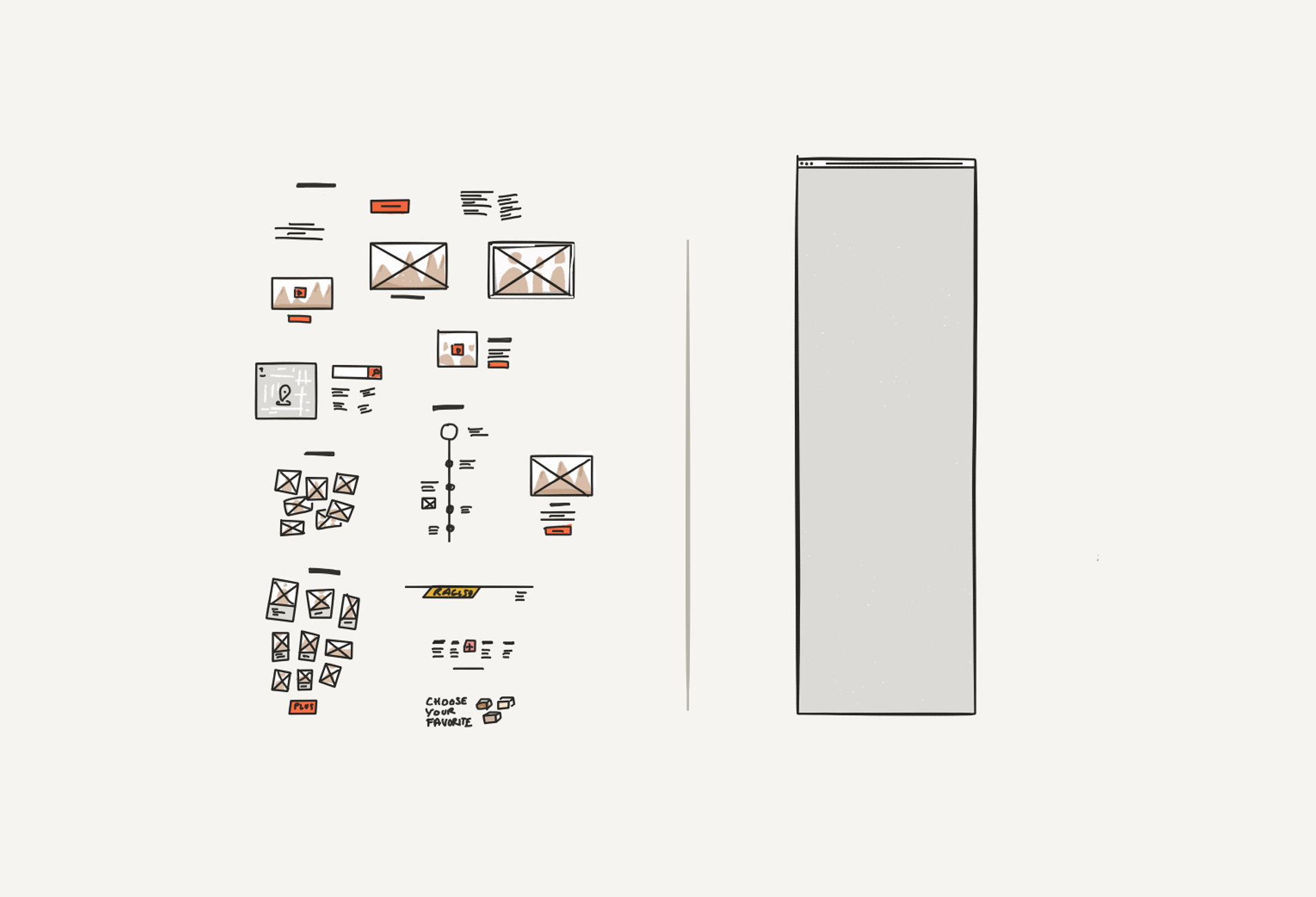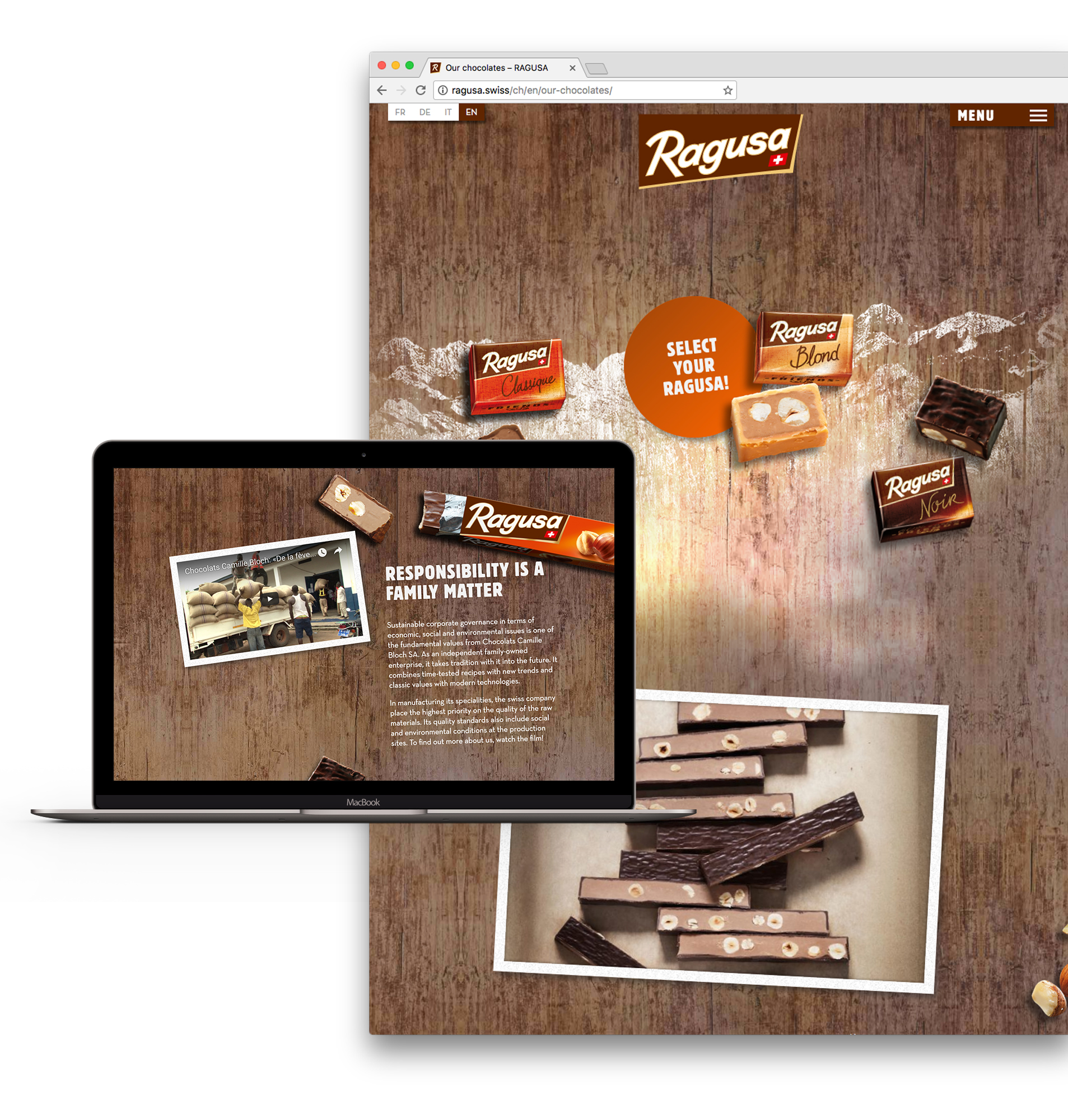 Packed with features

The Ragusa website is not only beautiful, it is also packed with all of the features that modern marketers need. Lead generation forms, store locator newsletter forms, timelines for storytelling, galleries, videos, social media, and so on are the basis that helps the Ragusa team create compelling stories that convert.