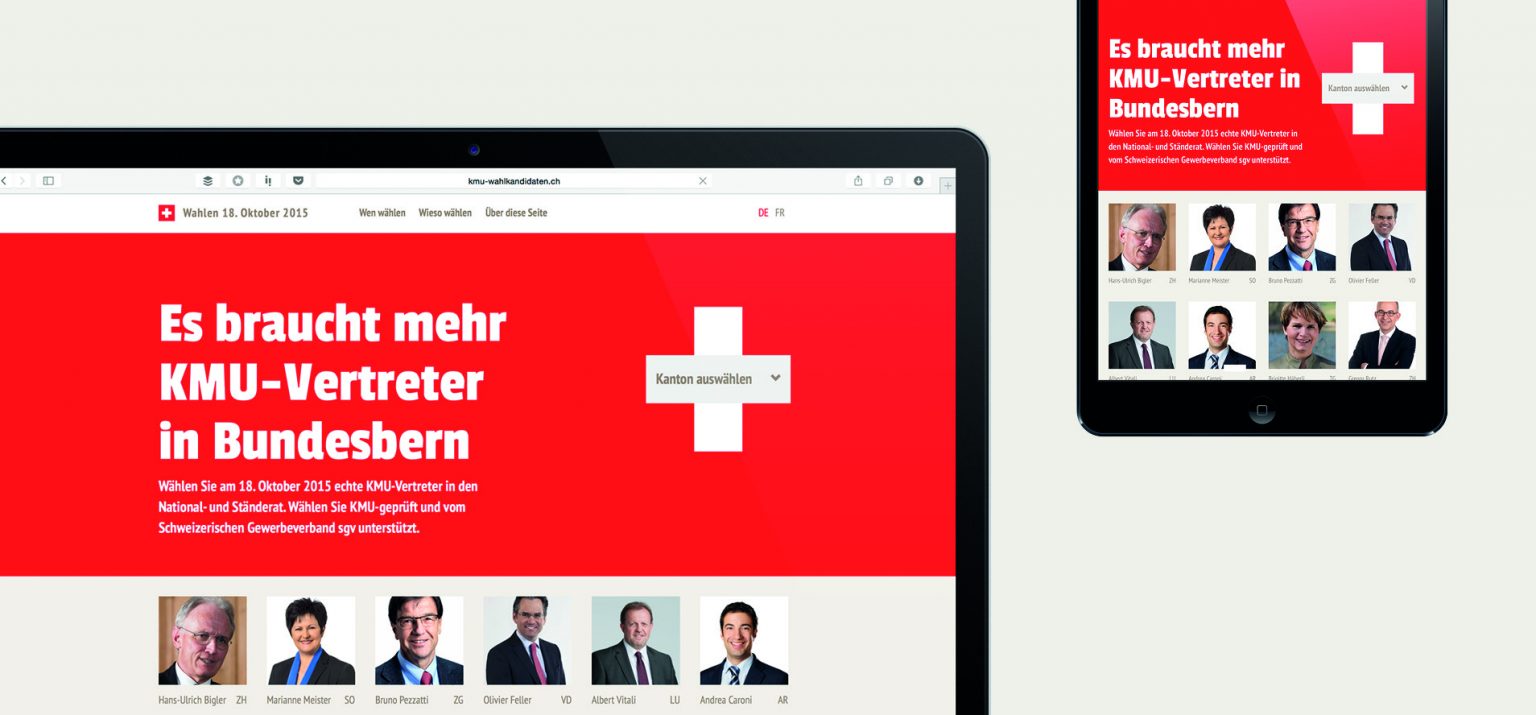 Directory of candidates
sgv – usam
Enigma was contacted by the Swiss Trade Association (Schweizerischer Gewerbeverband – sgv) to create a website that displays candidates for the elections of the National Council and Council of States in 2015.
Ambition
The goal was to create a website for the interested population to be able to find politicians that support SME. The client was to be able to communicate to the population in an emotional but informative way through the website's design.
Action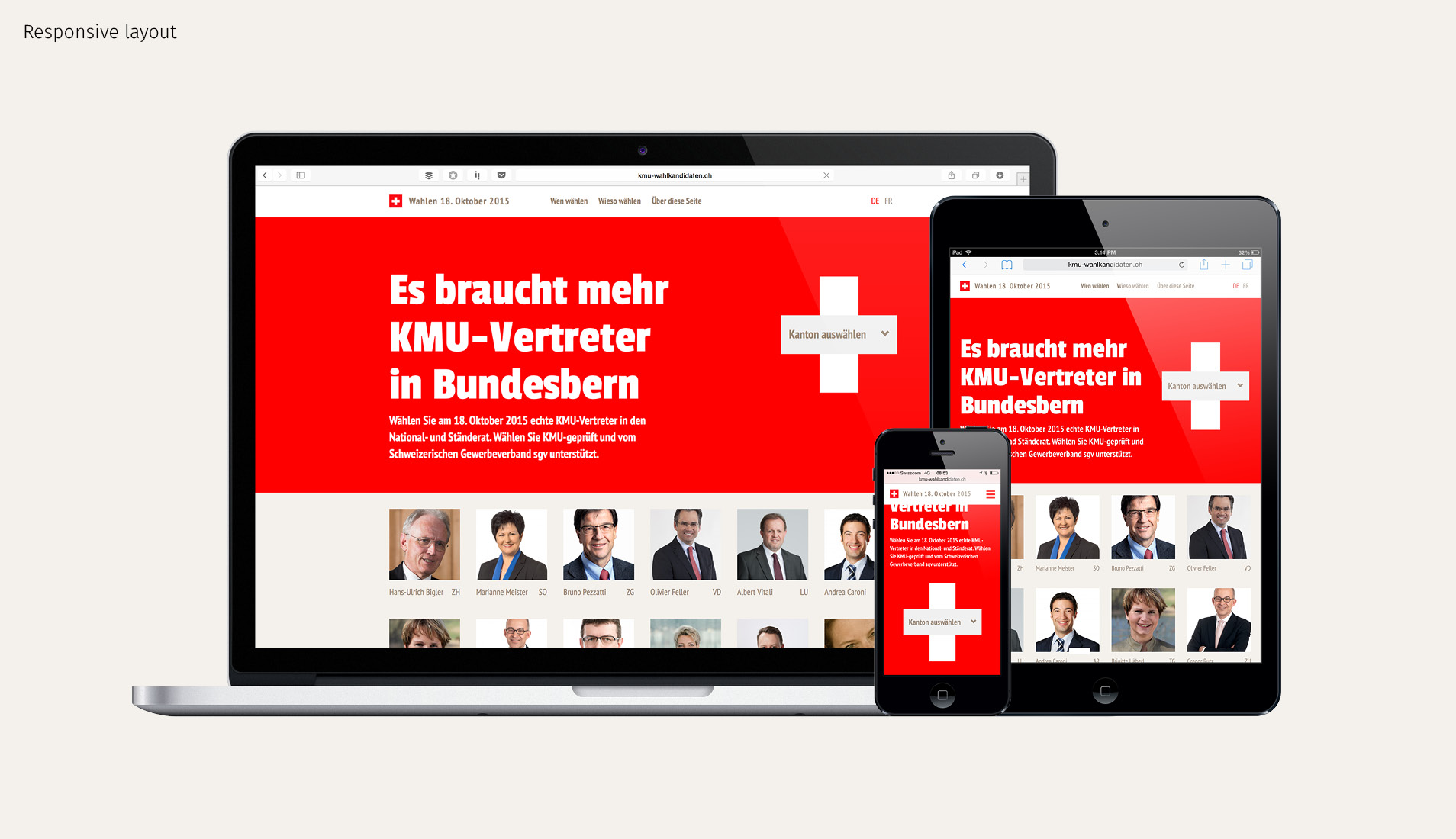 To give the population an easy way to get information about politicians that support SMEs, Enigma created a website consisting of a directory of those politicians. The directory was optimised for all possible devices (i.e. desktop, tablet, mobile) through the use of responsive design, with the idea of presenting all information in one place in an easily accessible and user-friendly way.

Design language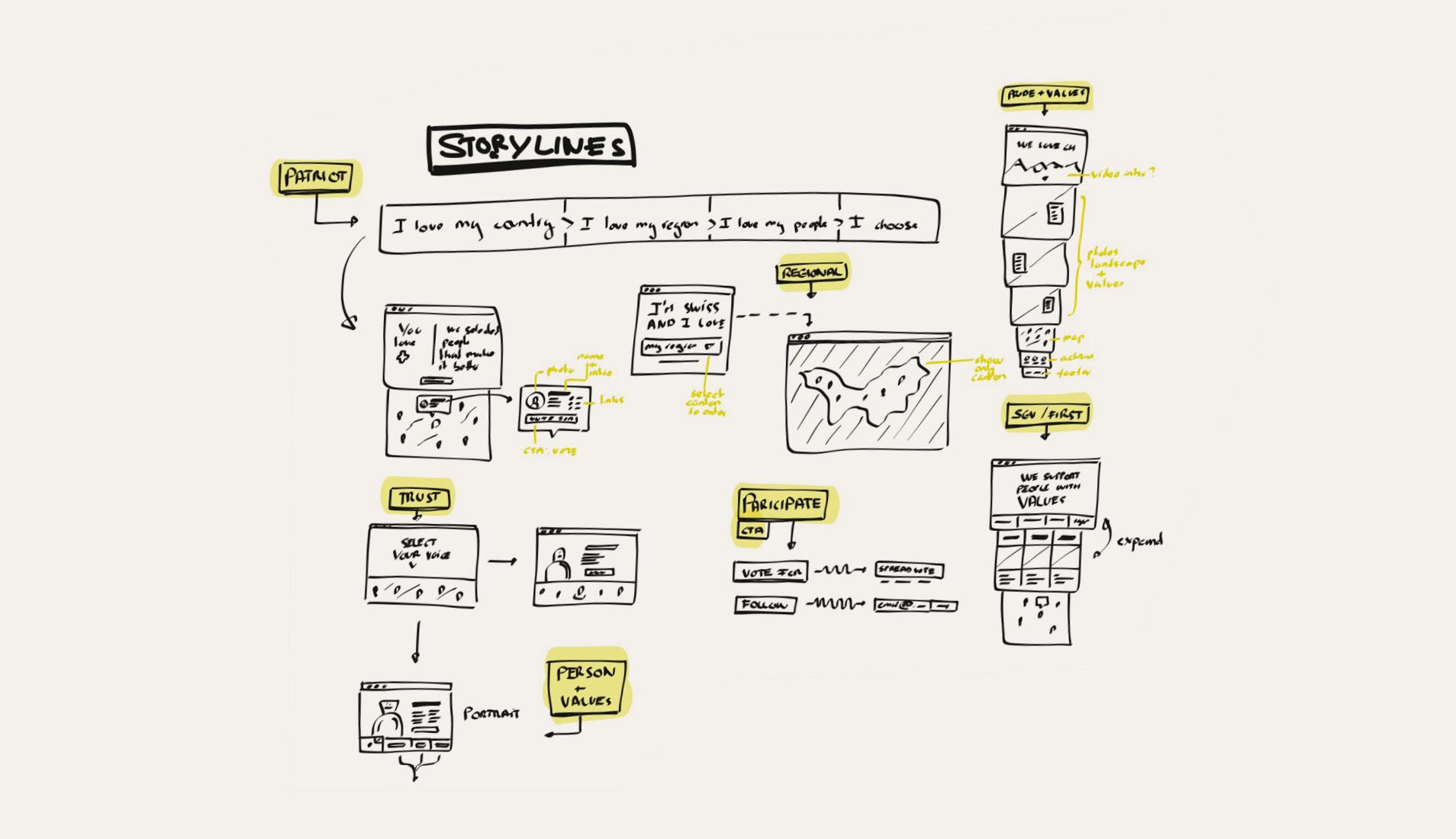 The first step in the process was researching the best storyline to inform people about this political matter. Enigma then decided to go forward with a reduced navigation that informs people about three subjects: who to vote for, why to vote for them and why this platform exists.

The design system expressed «Swissness» and the popular and open political system of Switzerland. «Swissness» and regional pride were expressed through a combination of the national flag and state flags. Each state page had colours and flags according to its region. The popular value to potential voters was expressed by choosing a bold and warm typeface.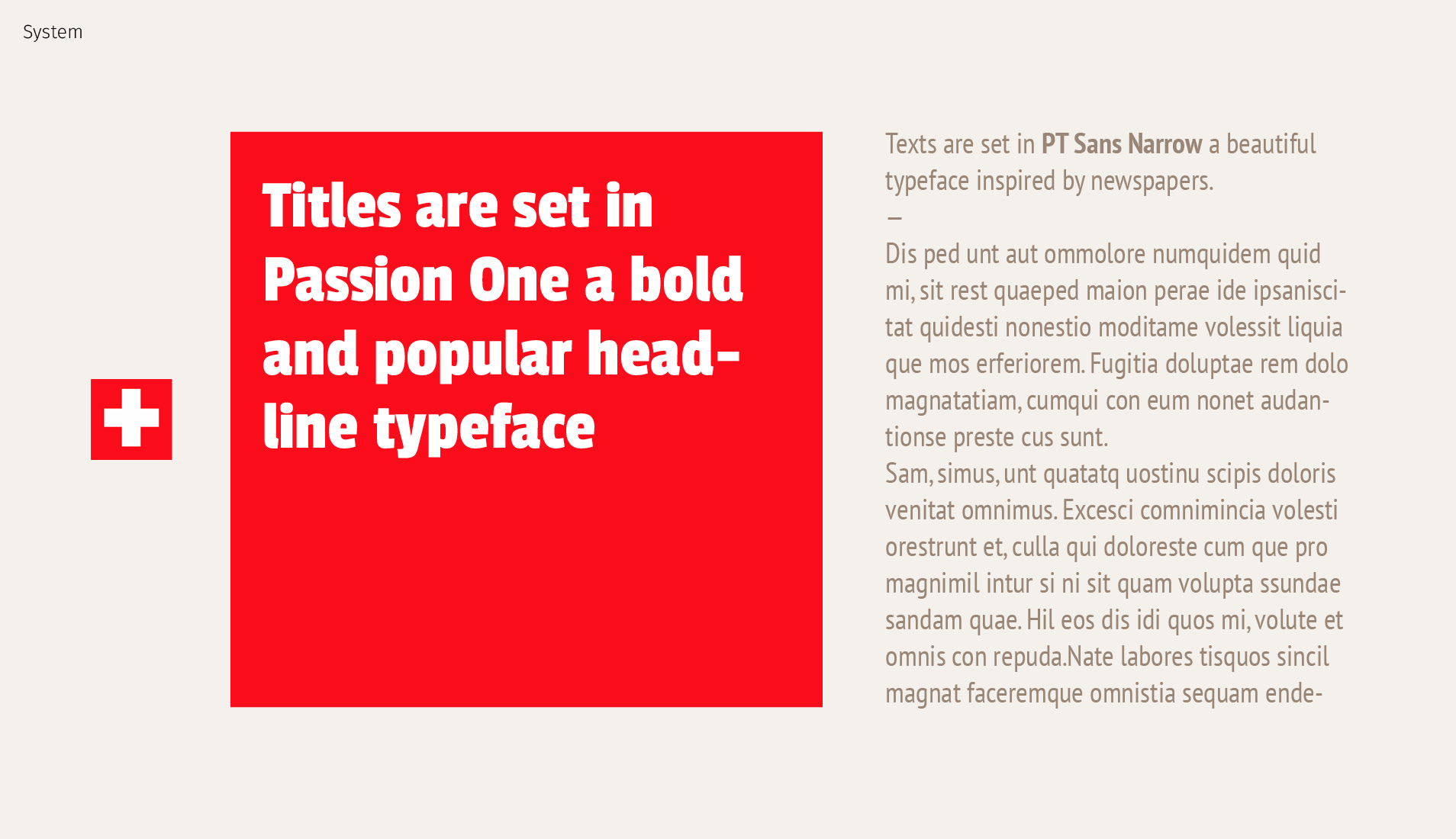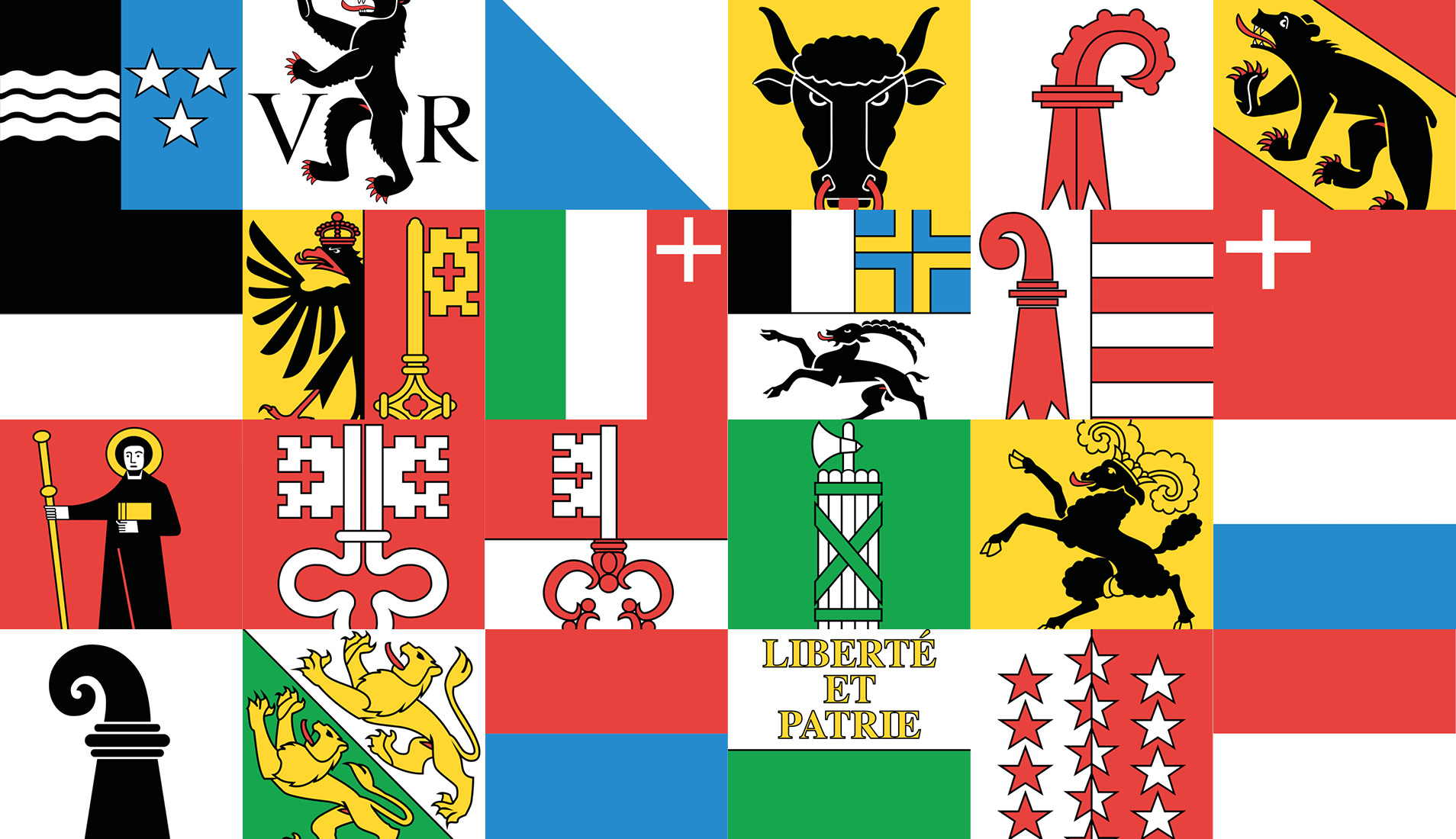 Profile pages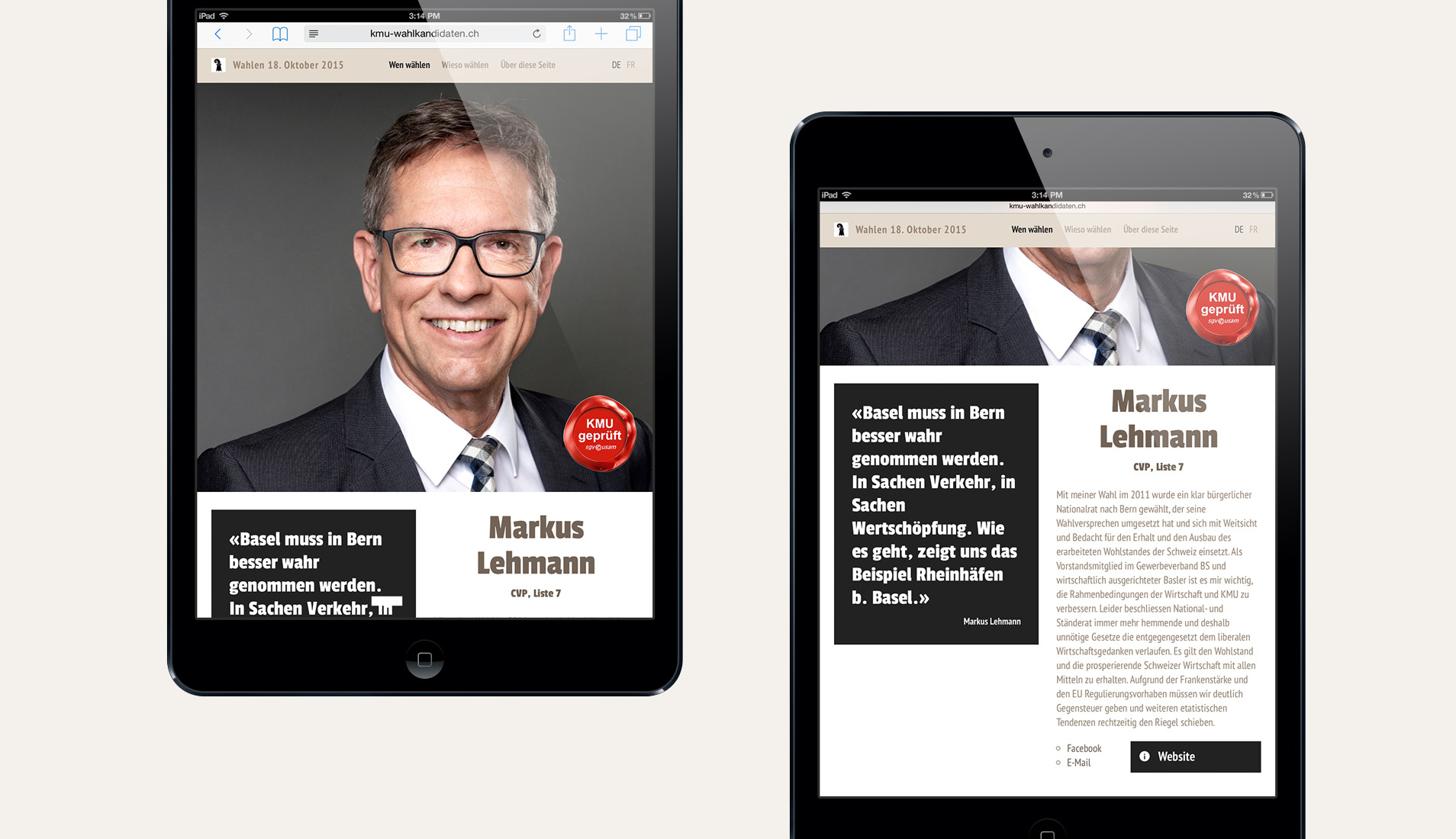 Each politician was able to create his own personal profile on the website. In order to be able to present with more emotion, every profile displayed the colours and the flag of the region where the politician was from. In addition, each politician was able to make a bold statement in his profile and give a short summary of his political agenda. Voters were then invited to discover more about the politician of their choice through the social links integrated into each profile.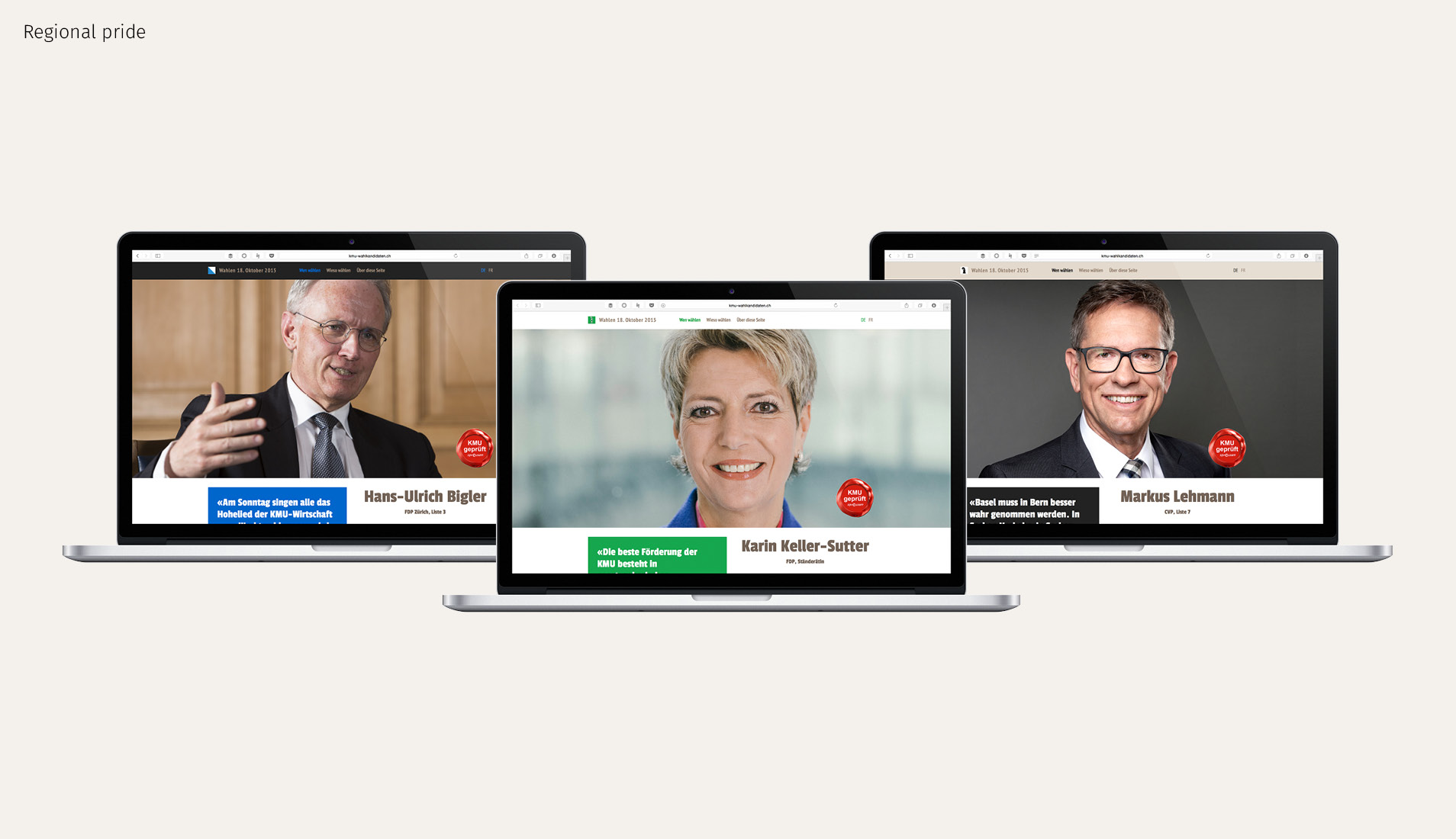 Bilingual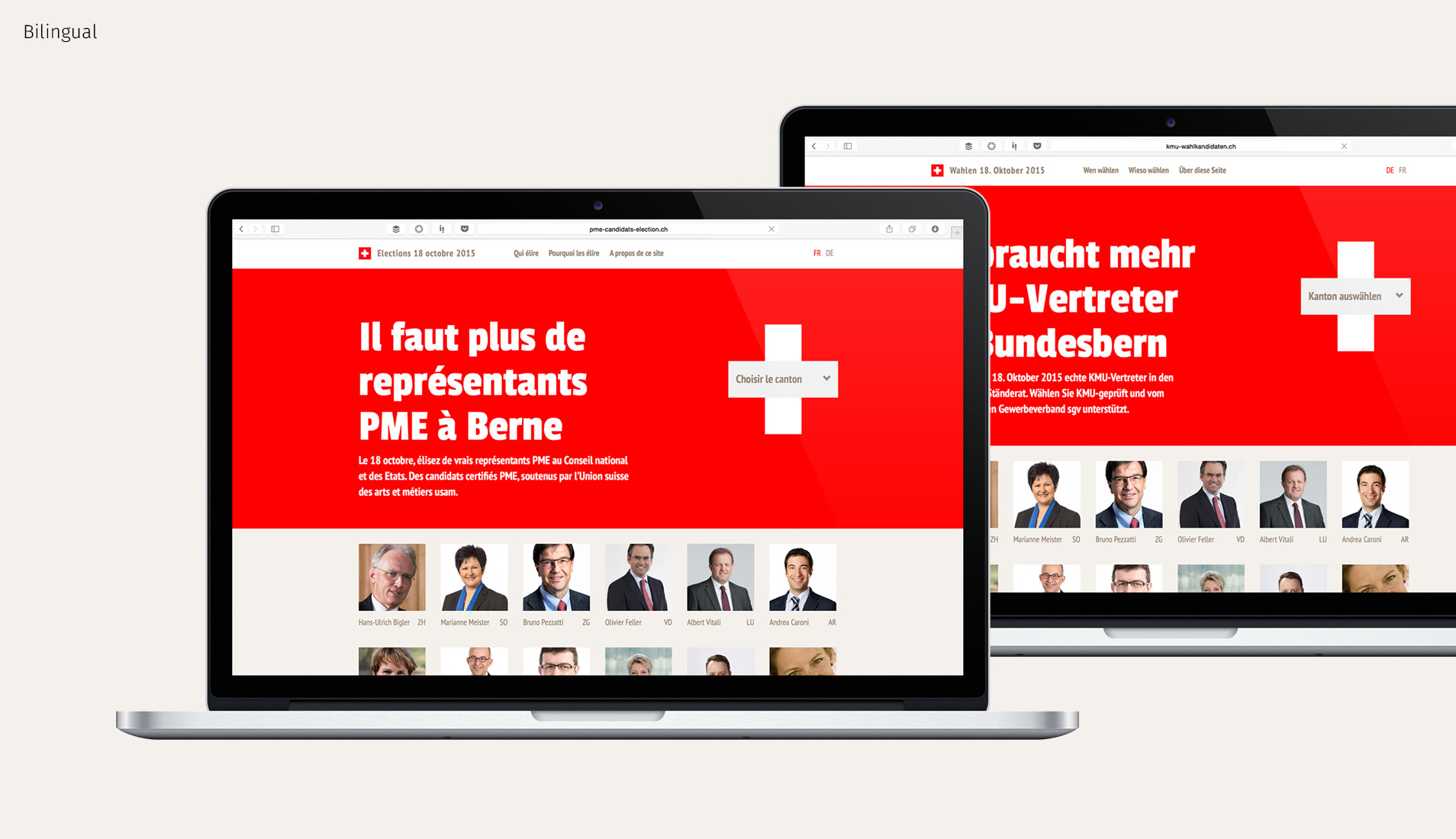 Finally, the whole website was available in German and French to cover the languages most spoken by the Swiss population.
Impact
The politicians liked the opportunity to present themselves in an emotional but very informative way. More than 40 per cent of the politicians that appeared on the site were elected in the following elections. It seems that the easily accessible and user-friendly website was much appreciated by both the politicians and their supporters