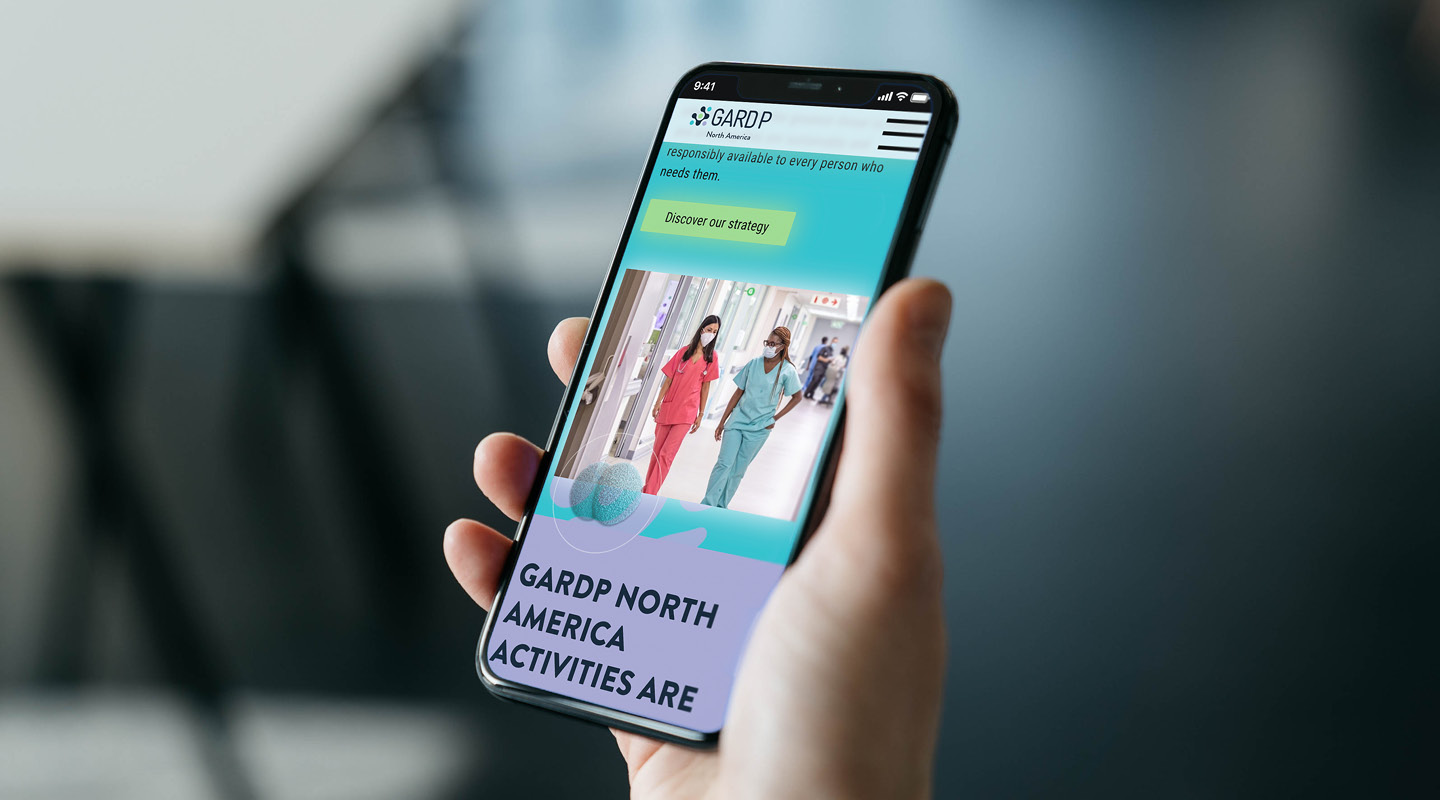 How design & storytelling can serve an urgent and complex mission
Global Antibiotic Research & Development Partnership
Ambition
GARDP, a not-for-profit organization active in antibiotic-resistant infections, is committed to develop five new treatments by 2025. To raise awareness in North America, GARDP North America needed a website to support both its mission and mobilize support.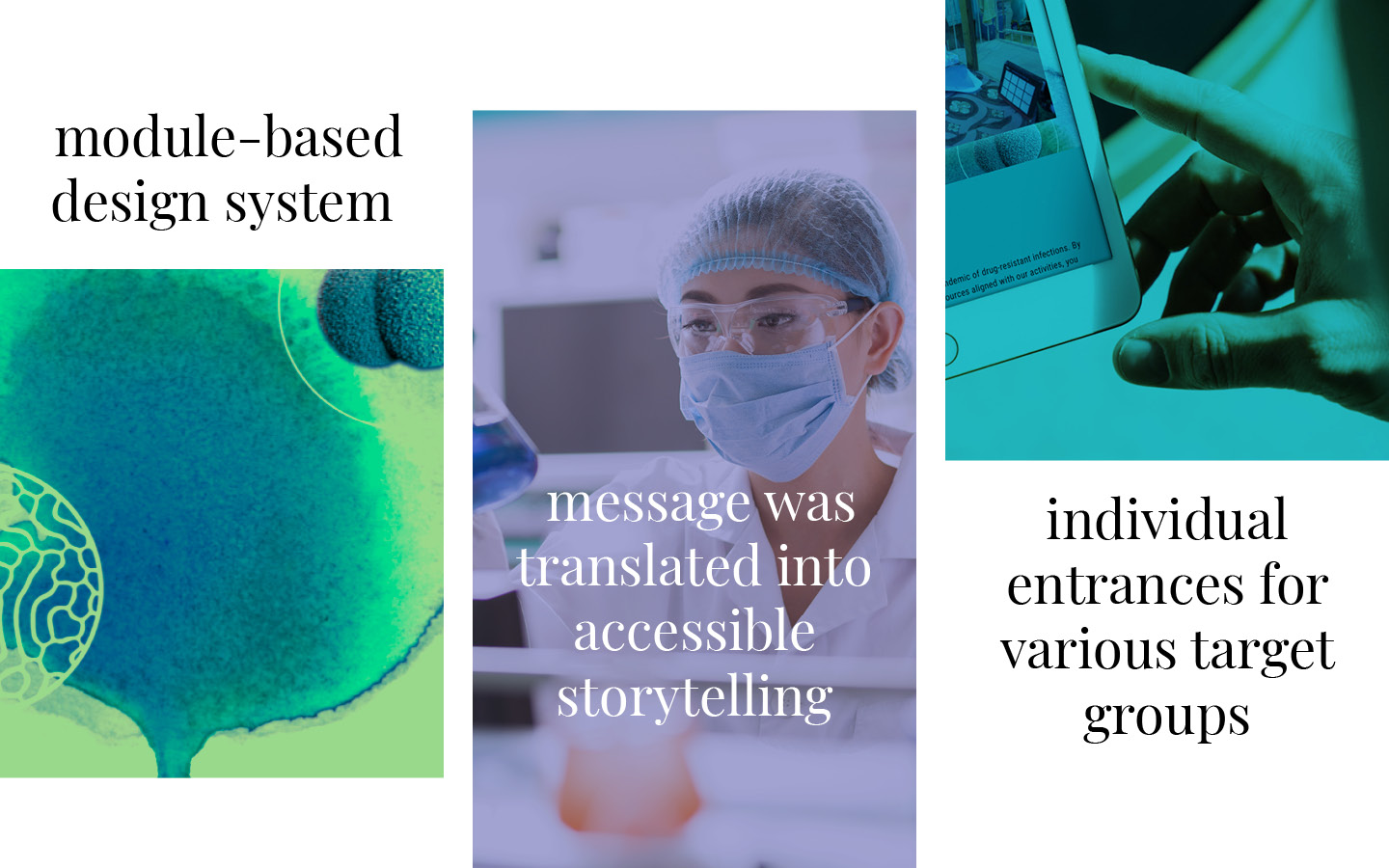 Enigma's mission alongside GARDP's team?
To demonstrate the tremendous importance of developing new therapies for drug-resistant infections without getting lost in complexity. As the website is an important channel for potential supporters of GARDP's mission, the goal was to explain the problem (the WHY) and present part of the solution (the WHAT).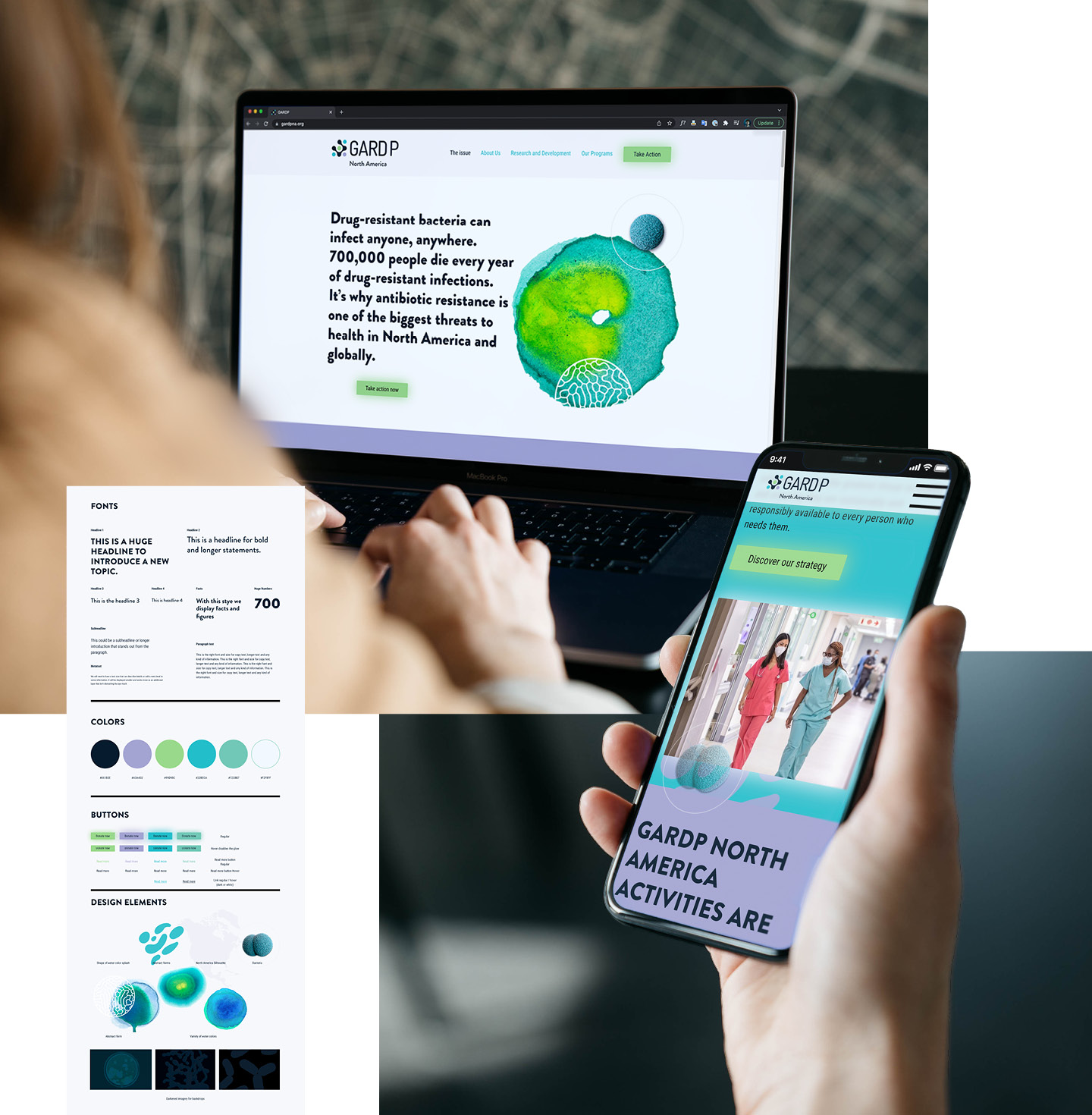 Action
Together with GARDP we condensed the complexity of the information, using design and storytelling to showcase the urgency of antibiotic resistance and present GARDP North America as an innovative player in the response. We also highlighted GARDP's research programmes and made the news accessible.
Based on the new visual identity and universe of GARDP global, we crafted ad hoc components for GARDP North America. We abstracted the complex world of drug development to provide more lively design elements, using a human approach.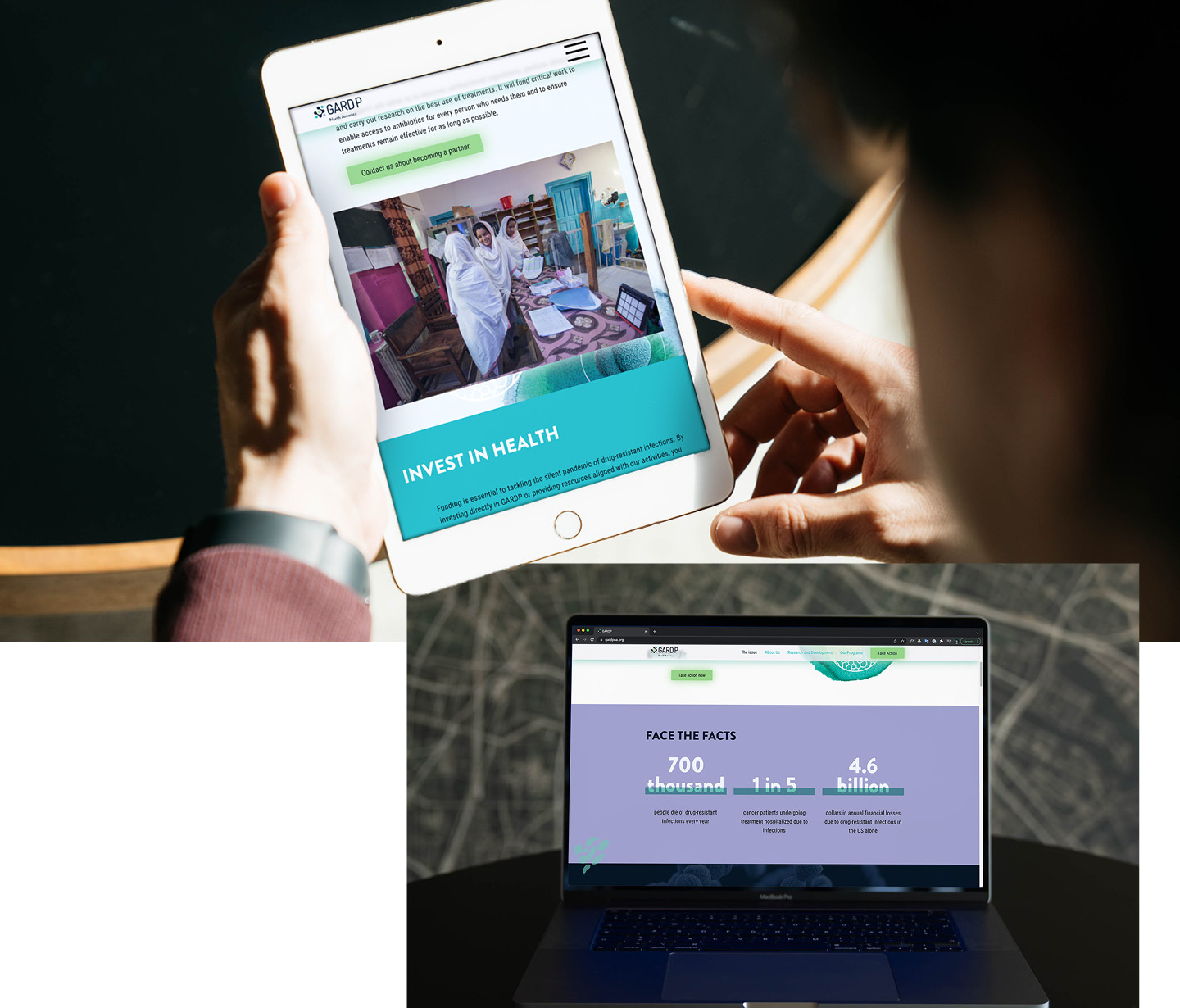 Impact
The module-based design system is dynamic and engaging. This allows growth and responsiveness.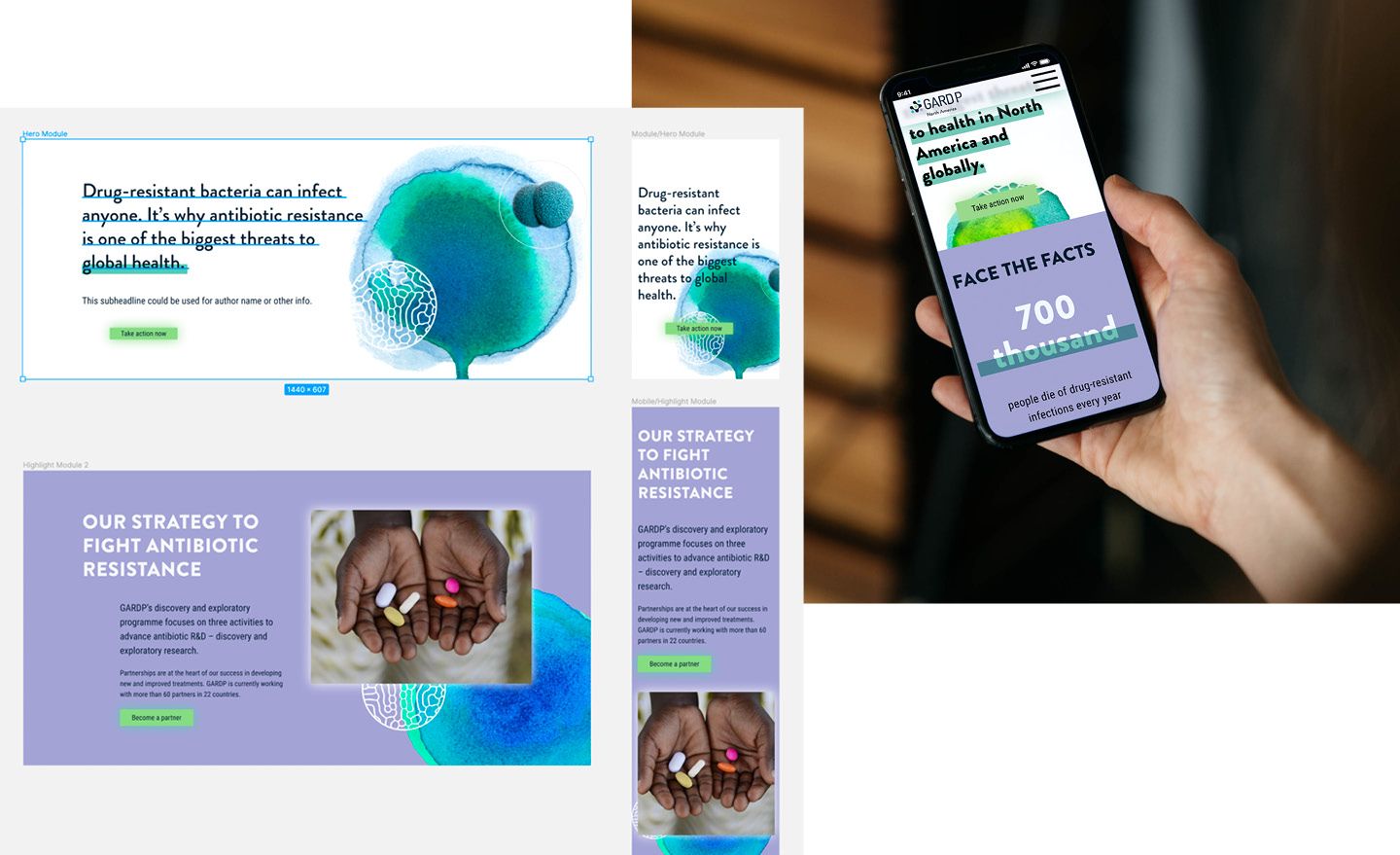 The alarming message of antibiotic resistance was translated into accessible storytelling. The multitude of information was focused on the essentials in order to create low-threshold access to the problem and, at the same time, provide accurate information.
« Enigma helped us to translate the complex and urgent mission of GARDP to a website that really hits the core. Thank you for the strategy, patience, strategic knowledge and creative impulses. »

GARDP Team