Human-centered work spaces
isolutions ag bern | zürich | basel
By means of a quantitative survey and one-day workshop, Enigma helped the client to gather and compress the requirements and needs of the employees regarding a better and more productive work environment.
Ambition
isolutions is a leading Microsoft Gold Partner in the areas of CRM, Collaboration and Cloud with locations in Berne, Zurich and Basel. It has more than 100 employees.

The rapidly growing company at Laupenstrasse in Berne is bursting at the seams, which is the reason why it is going to move to larger premises at Bern train station in the late summer of 2017. This opportunity was to be used to question the present work environment and to optimize it for the future.
Action
Who would be better to help here than the employees themselves? From the beginning, Enigma included them in the process by developing a questionnaire for an internal survey. In a brief presentation, both the strengths and the weaknesses were shown to the management team, which again provided the basis for the next steps.
The evaluation of the survey was followed by a one-day workshop with the project team. A good mix of employees from different age groups and from different departments were involved in order to create a wide range of solutions.

After the participants had sketched their dream workplace, the 'nightmare' workplace was then also portrayed. In this way, a first rough picture of their ideas could be made. Enigma then asked each participant to sketch out the activities of their typical daily routine in order to filter the most relevant main activities in the group. With the help of the "better spaces" framework, enablers and disablers for the categories "behaviors", "space" and "objects" could be defined for each main activity. All these insights helped to obtain a more accurate picture of the working environment being sought. The aim was to find out which mix of space and object creates the best working conditions.
The participants were introduced into the development of prototypes by using Lego building blocks. The service designer and interior architects supported and encouraged them to show their thoughts and needs in three dimensions. The use of Lego building blocks made it possible to create a more detailed picture of the premises in a very short time. Purposefully chosen pictures helped to complete the mini-worlds with moods that they had built.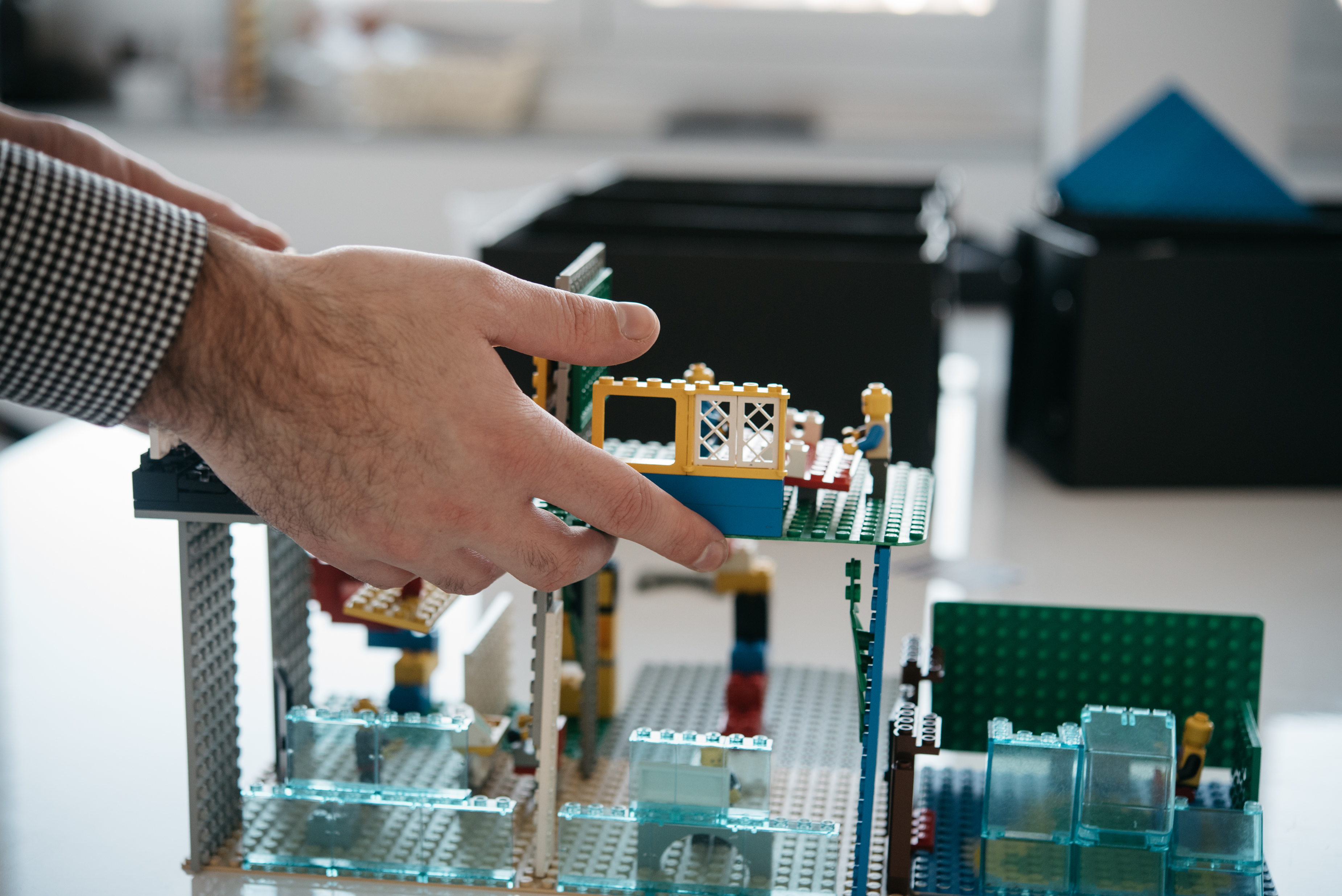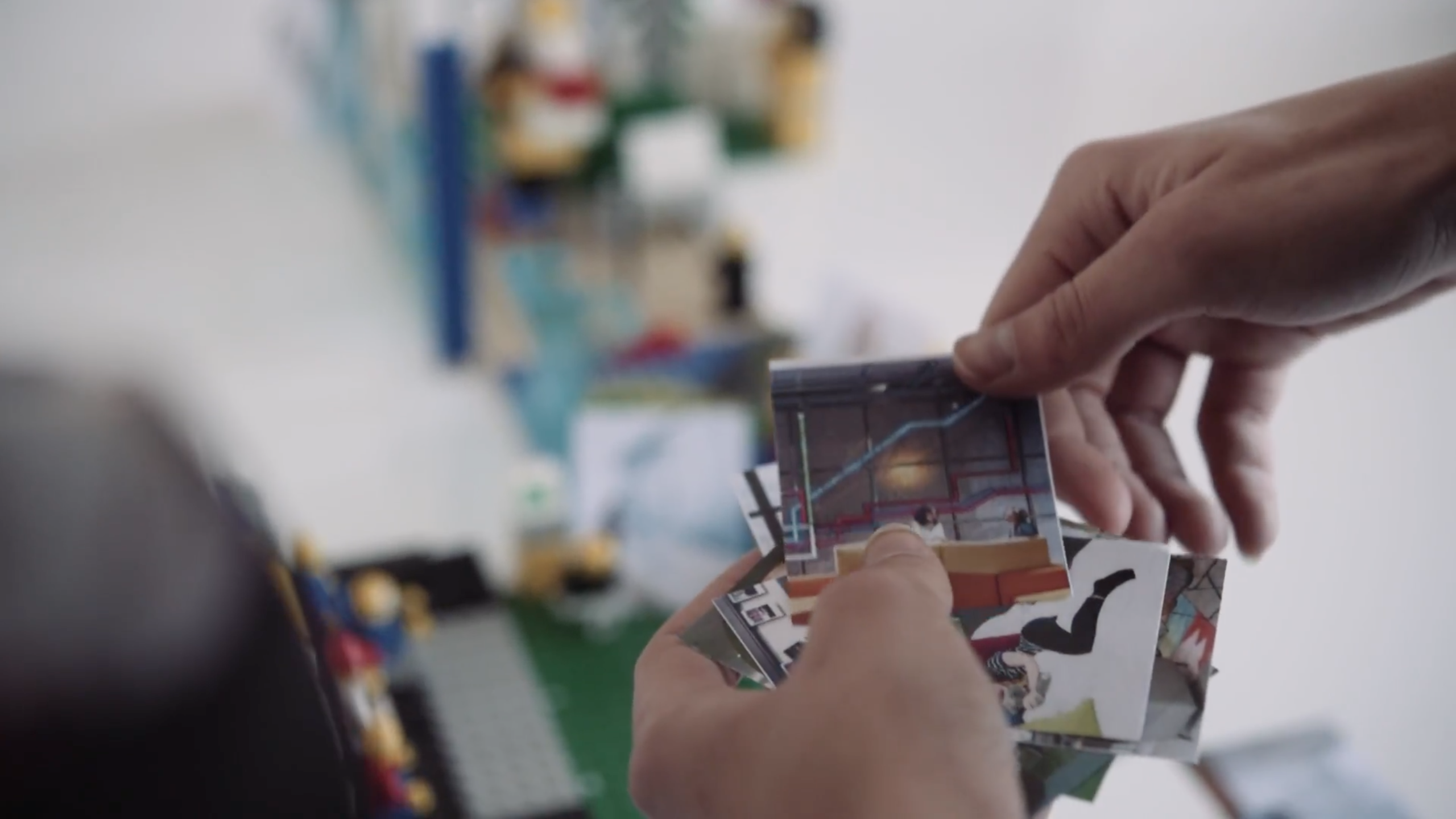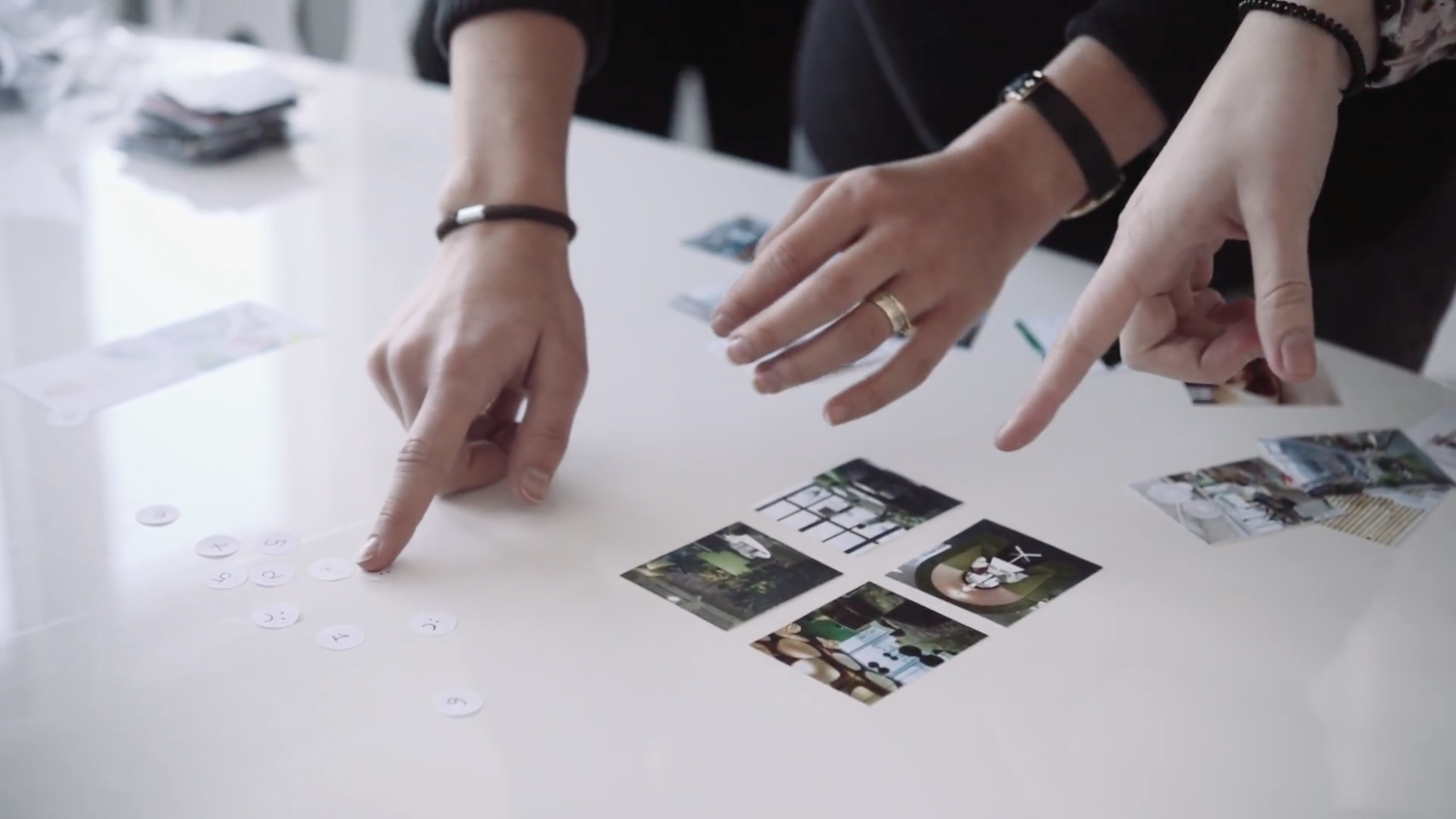 The core findings of the workshop day were summarized in the format of photographic documentation and were handed over to the client as well as to the executive interior architect.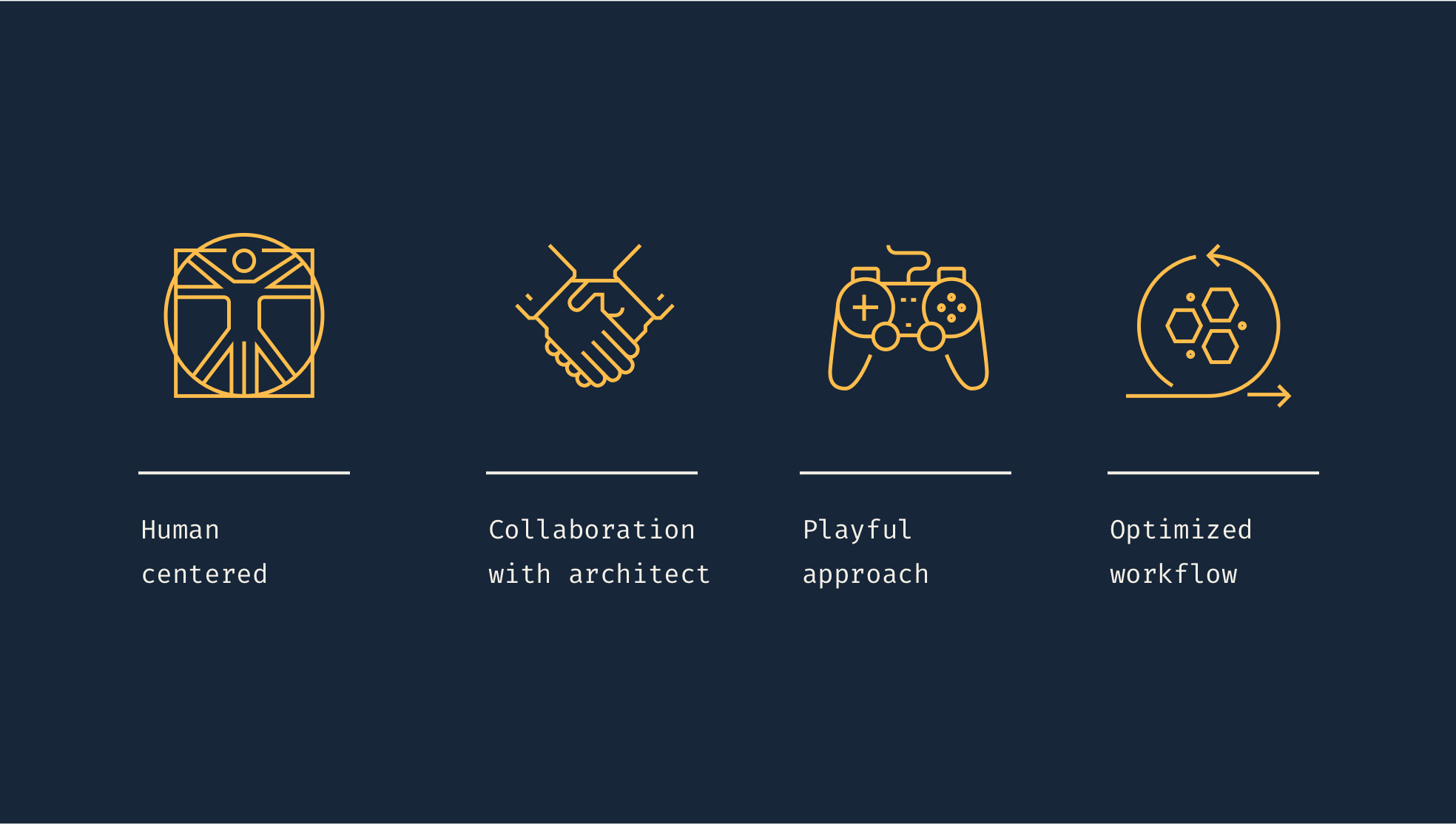 Impact
Thanks to the internal survey and the workshop, the analysis part of the internal architectural process could be shortened. The approach as described above made it possible to achieve the goal of optimizing working conditions and thus increasing the productivity of employees. Not only could the different requirements and needs be collected, but they could also be transported to a level that can be used for further action.