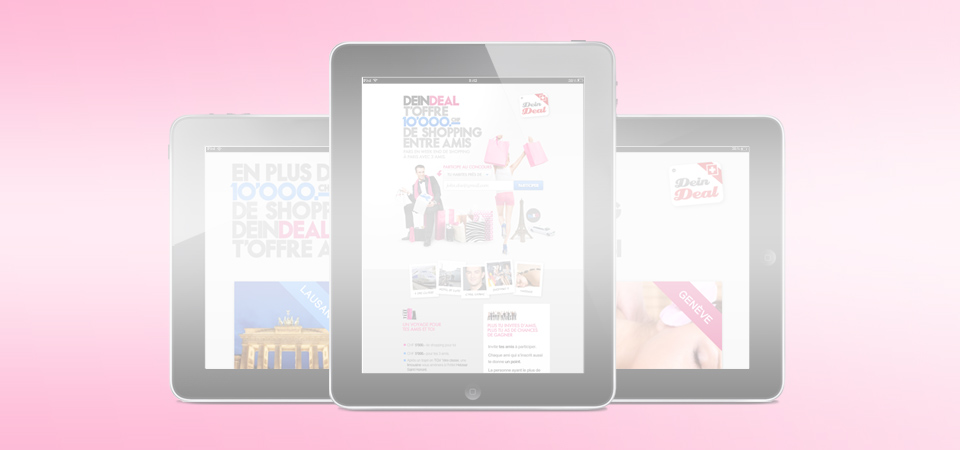 Enigma the communication agency has organised an online contest for Dein Deal to enhance its presence in French-Speaking Switzerland.
Ambition
The group buying website deindeal.ch wanted to promote its presence in the cities of Suisse Romande.
Action
Enigma suggested to do a big online contest, in partnership with Antistatique.net.
The rule is simple: you participate in the online contest by giving your email address, and invite all your friends to do the same. The happy winner is the one who have the most of friends registered thanks to him or her. S/he gets to go to Paris for an all inclusive week-end with three friends, and sFr. 10'000.- just for shopping!