 Strategy, branding & website development for an ICO structurer
Altcoinomy SA
Enigma participated in the creation of the ICO sub-brand of Altcoinomy, a facilitator in cryptocurrency investing, and the launch of three prestigious ICOs.
Ambition
Altcoinomy's core business is to provide financial services related to cryptocurrencies. They wanted to go one step further and create a new service to invest in ICOS, backed by luxurious hard assets. To tackle the strong competition in the market and win the trust of investors, they mandated Enigma. A sub-brand with a whole new identity and a unique, prestigious corporate design was to be created for that new service.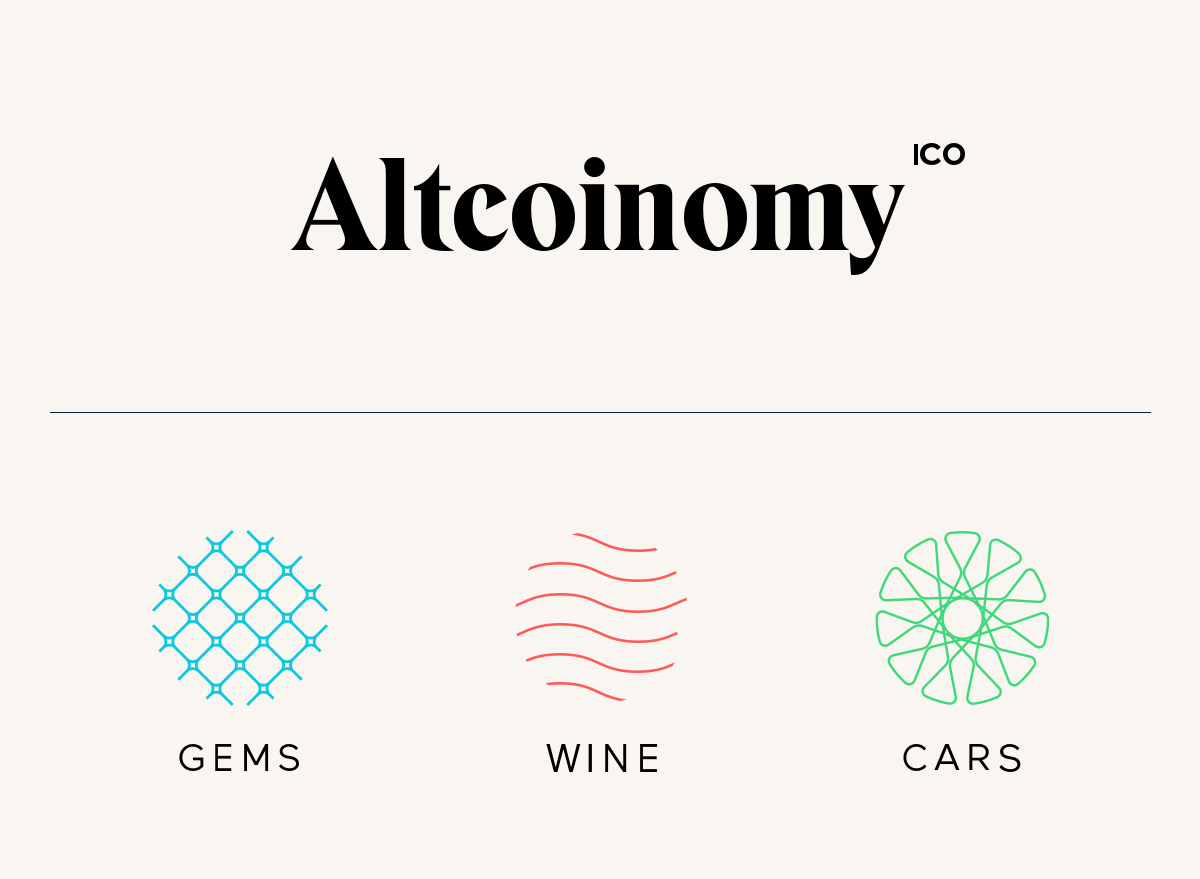 Action
Ensuring a successful launch and an efficient brand demands a lot of work. What is the core of the brand? What strategy works in that specific market? At Enigma, we believe ambitions are not strategies, and that data beats opinion. So we analysed.
Communication Strategy
To ensure performance and reduce risks, the Performance Strategy System was used. Enigma first ran a deep analysis about the company, its competitors and its environment. This enabled to see where to position Altcoinomy ICO in order to differentiate and have a strong impact. Based on an analysis of best and worst practices, different actions were recommended. A strategy was put in place to define how the elements will work together and in order to achieve our goals.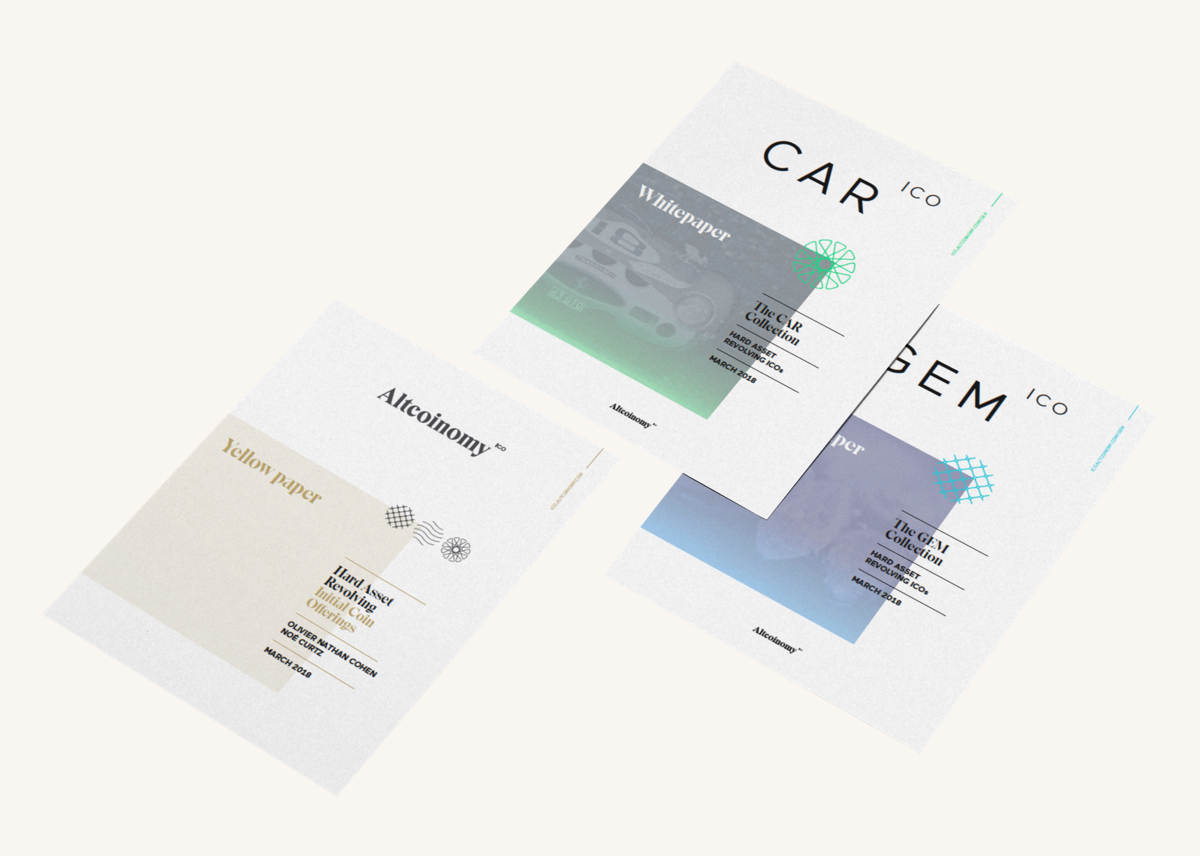 Branding with the Creative Footprint
To grasp the core and soul of the brand, Enigma and the Altcoinomy team collaborated during a one day workshop. The workshop addressed different aspects such as finding the WHY of the brand. We then focused on defining the brand personality with a "Brand deck" and analysis of neuromarketing triggers. Finally, the development of graphics and logo allowed the best representation of the heart of the brand.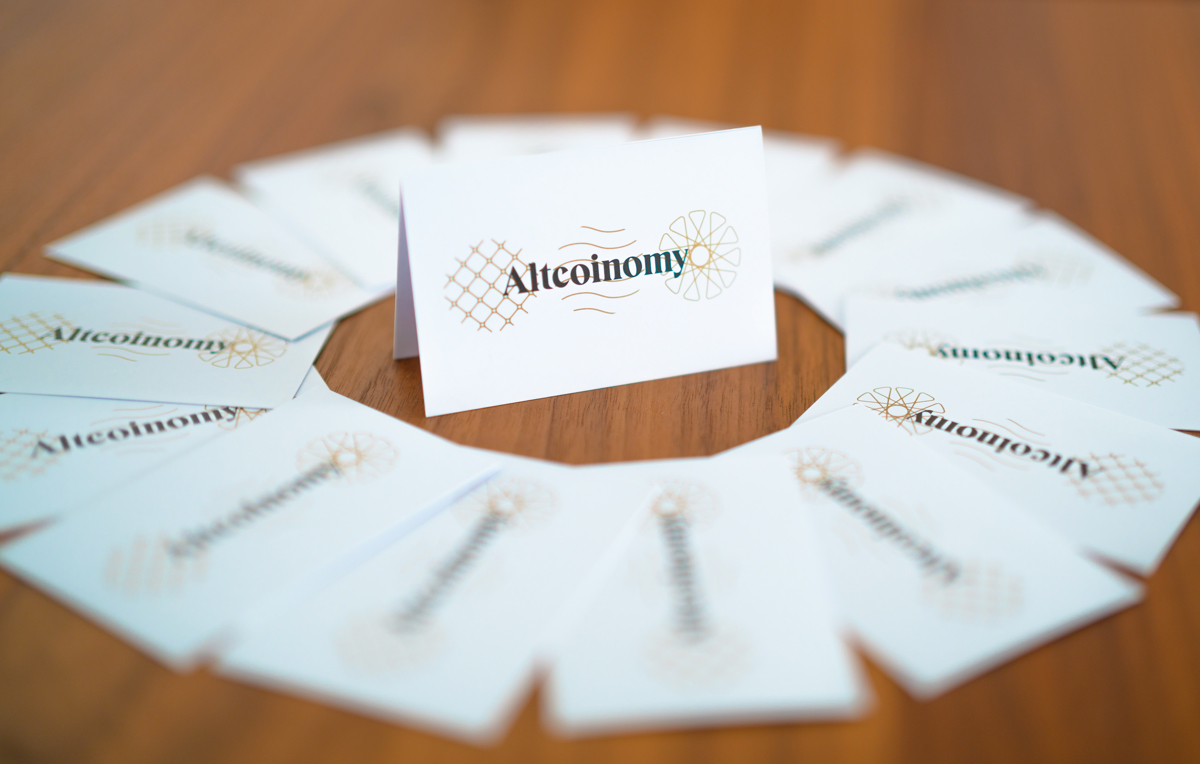 Deployment
The recommendations were then put in action. A responsive website was developed, clearly explaining the process. It's beautiful design enabled to communicate the prestigious aspect of the ICOs.

A high quality video was recorded, showing the beautiful hard assets and explaining the added value of such investments. An Email Life Cycle was put in place to keep interested clients informed of the launch. Social media banners were created and detailed white and yellow paper layouted according to the corporate identity developed.