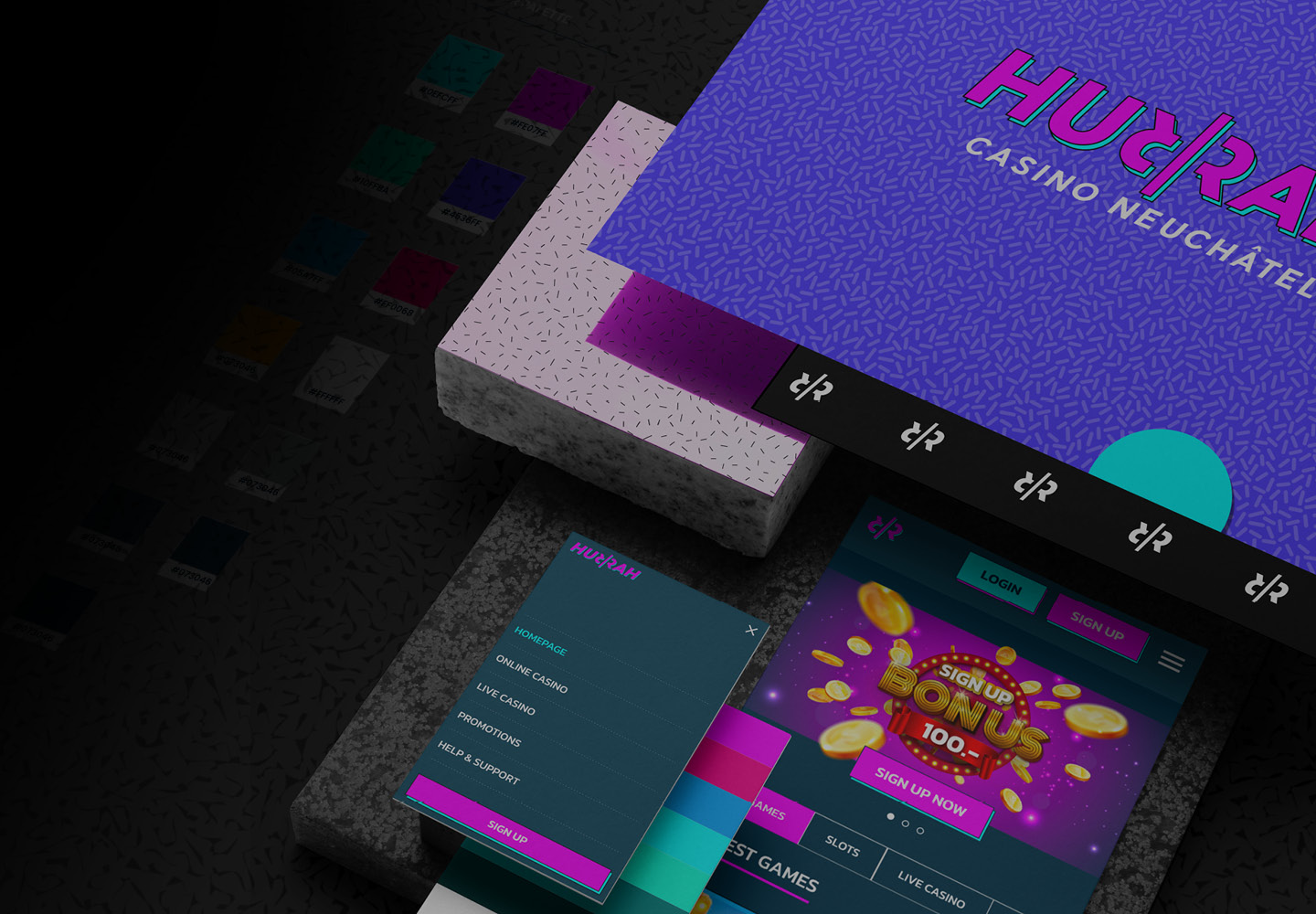 Strong branding for a new online casino
Casino Neuchâtel
In order to position the Casino de Neuchâtel among the top 3 Swiss online gaming companies, Enigma created Hurrah Casino, its new digital brand image full of energy and emotion!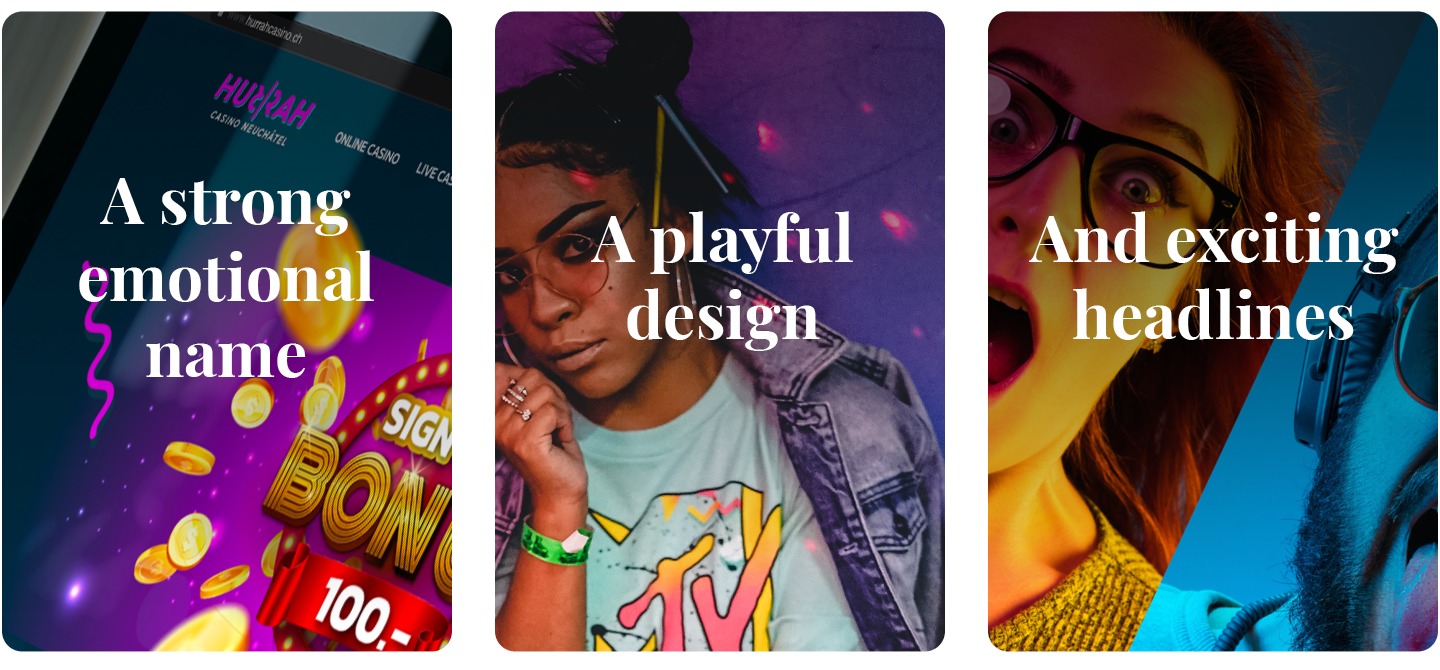 A new casino for a new market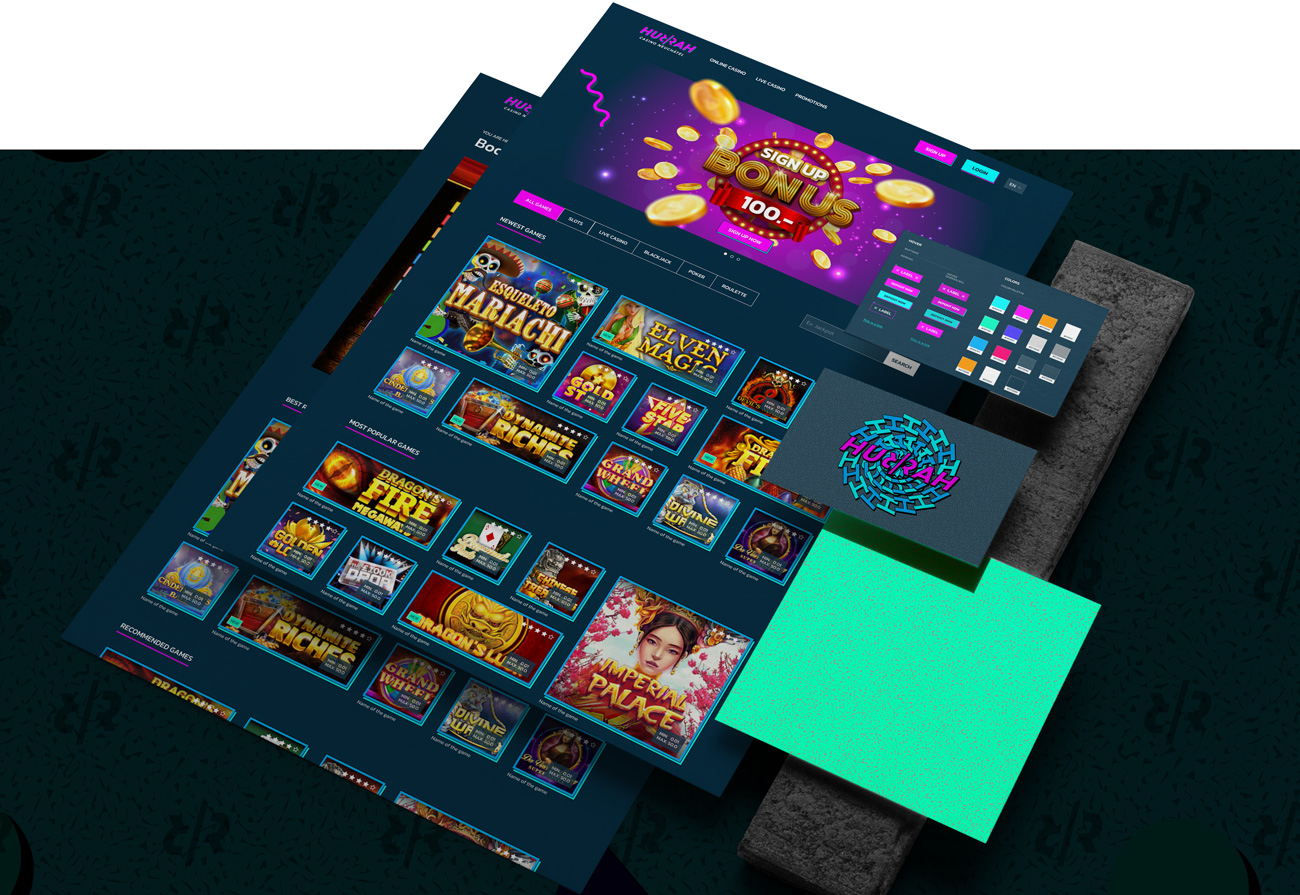 In Switzerland, only real-life casinos are allowed to operate an online gaming platform. This represents a major opportunity for growth and diversification for the Casino of Neuchâtel, especially since the pandemic first prevented its operation and then modified clients' visitation habits in the longer run. Enigma's mission? To create a new brand that would engage (future) players and, in a second phase, to promote it.
Emotion for the web experience
For this new online casino to stand out from its competitors, Enigma's team of creatives and strategists chose to offer a complete gaming experience with one key objective:
to design an emotional and relatable brand to make the gaming experience as fun as possible while constantly reassuring the player of the casino's quality and abidance with Swiss regulation.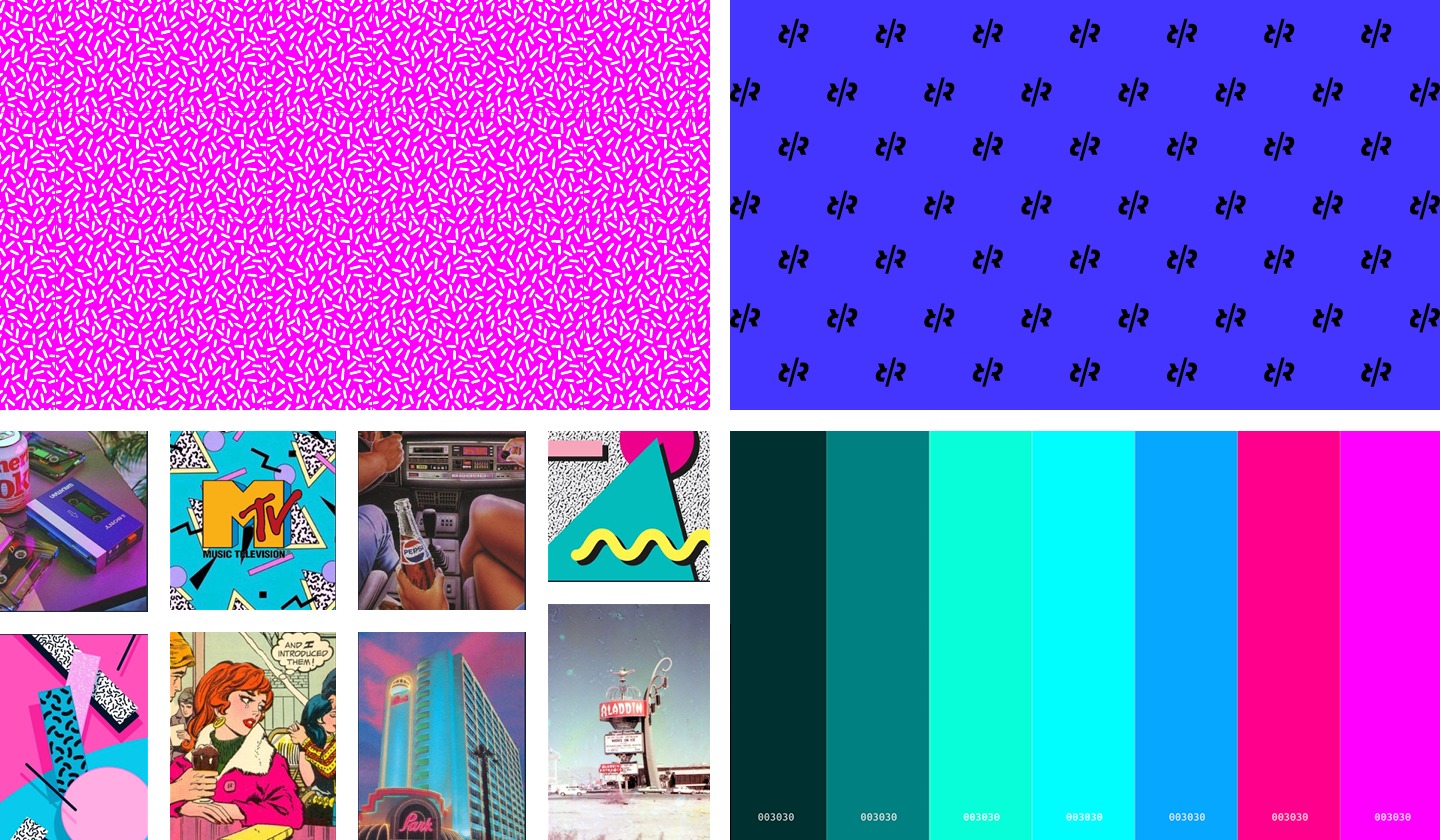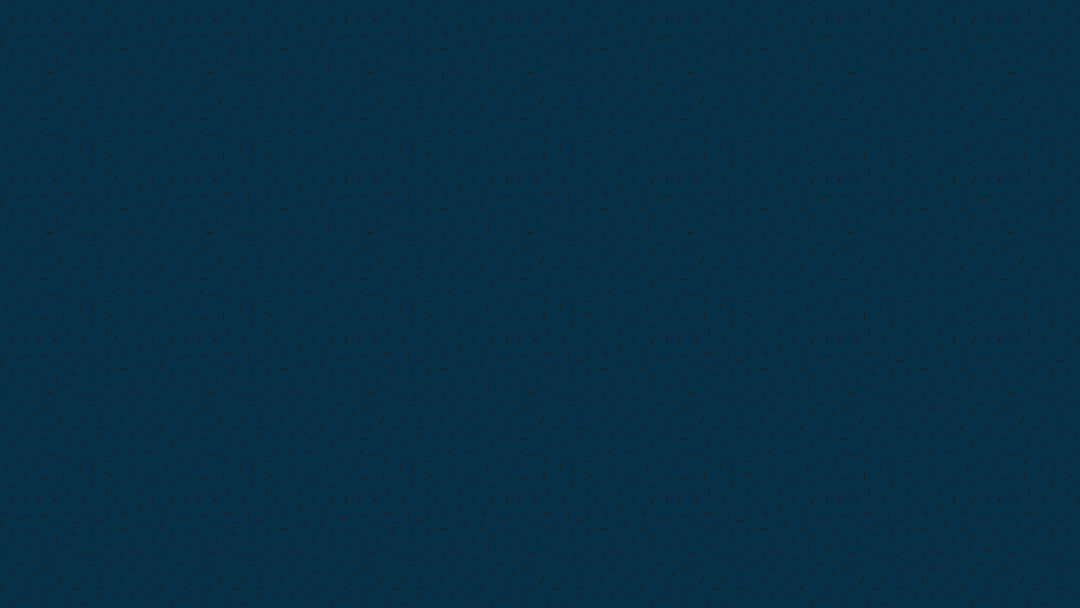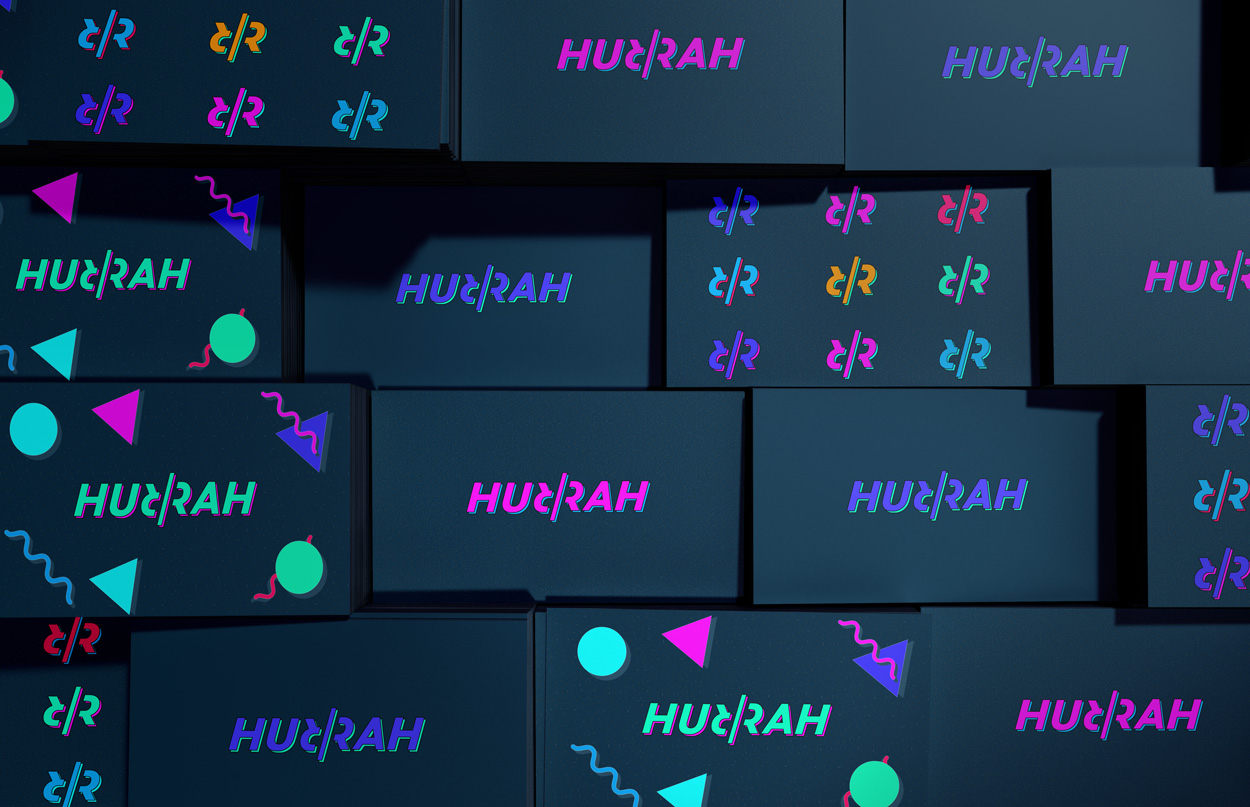 Hurrah Casino was born – a strong and cheerful brand name, a design inspired by the colourful codes of the 80's, and fun, personalized texts.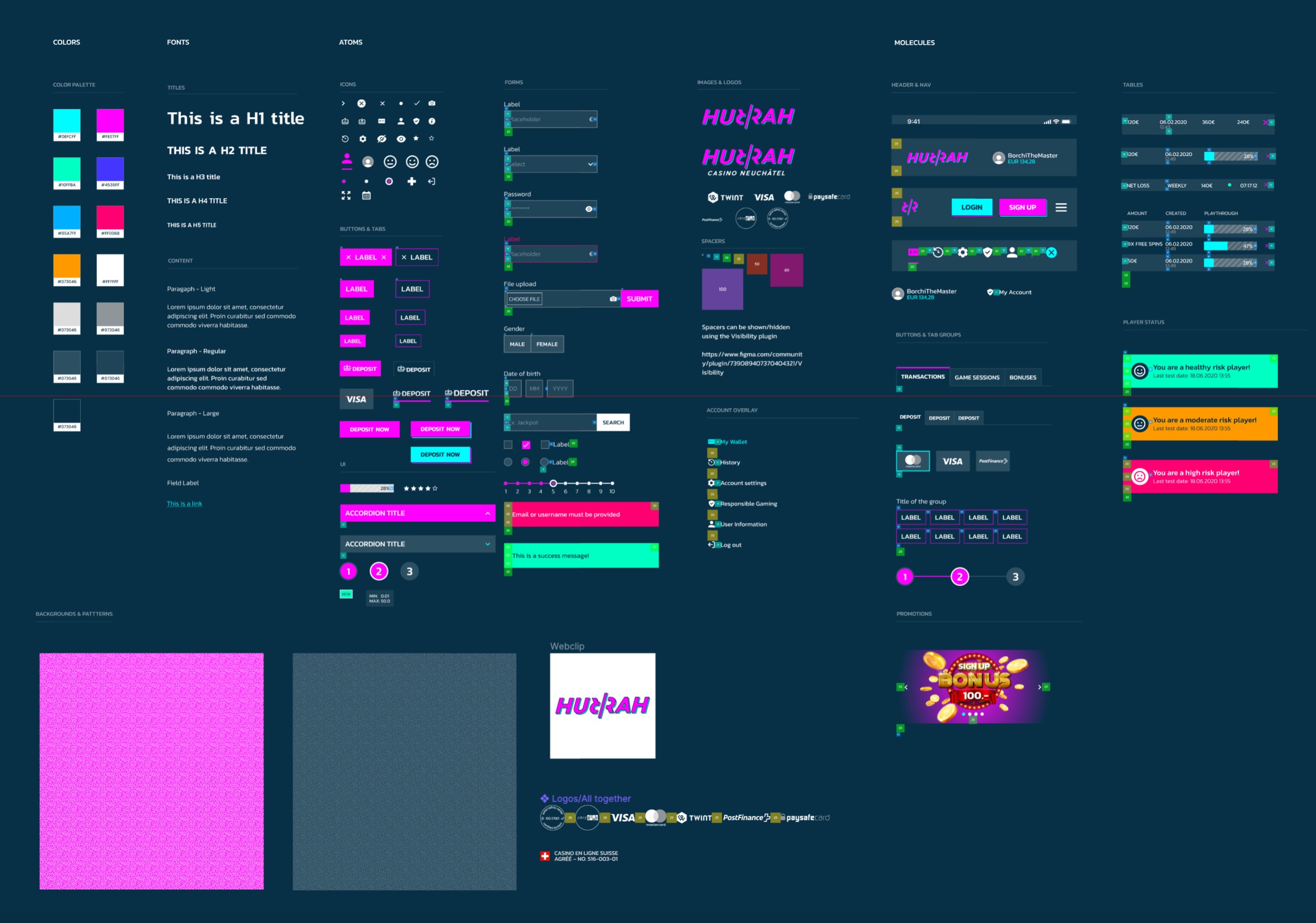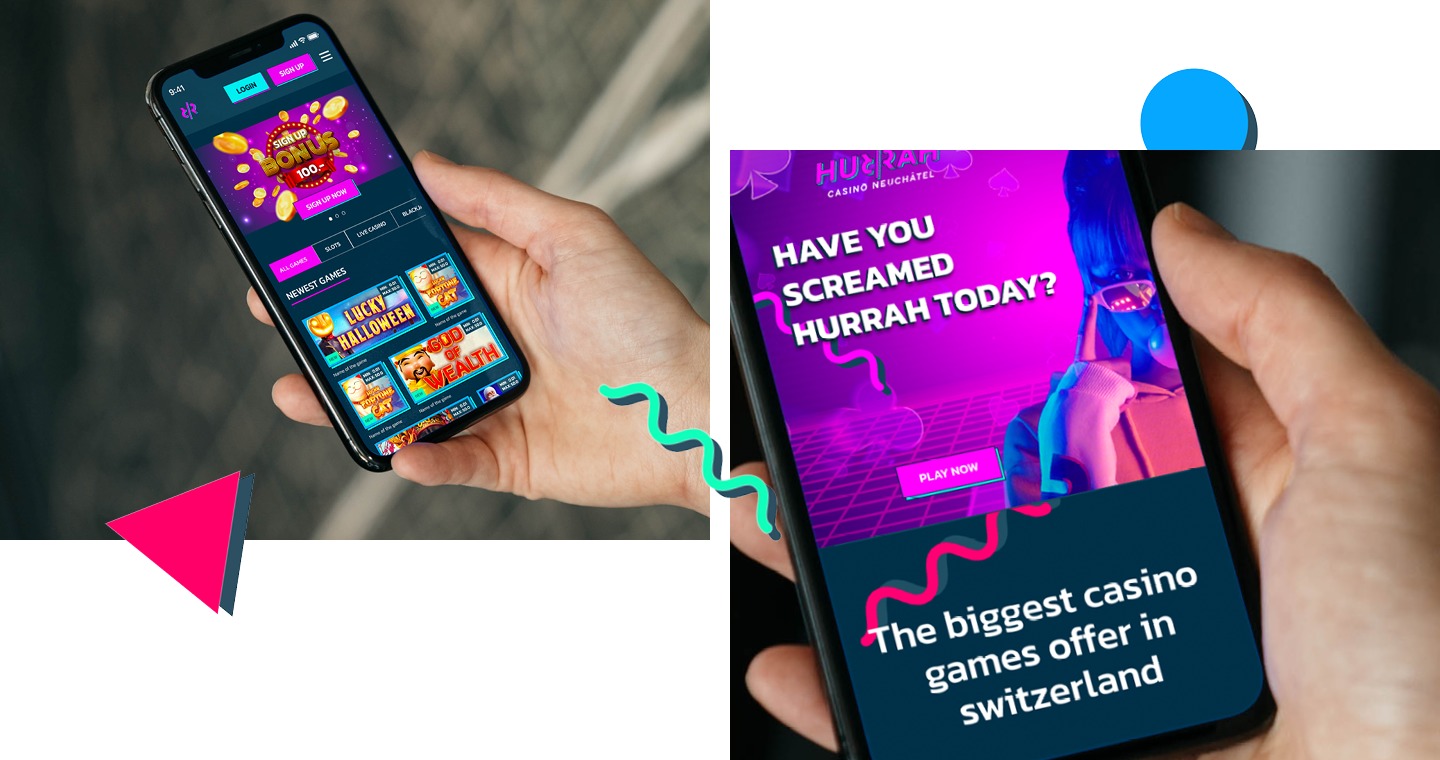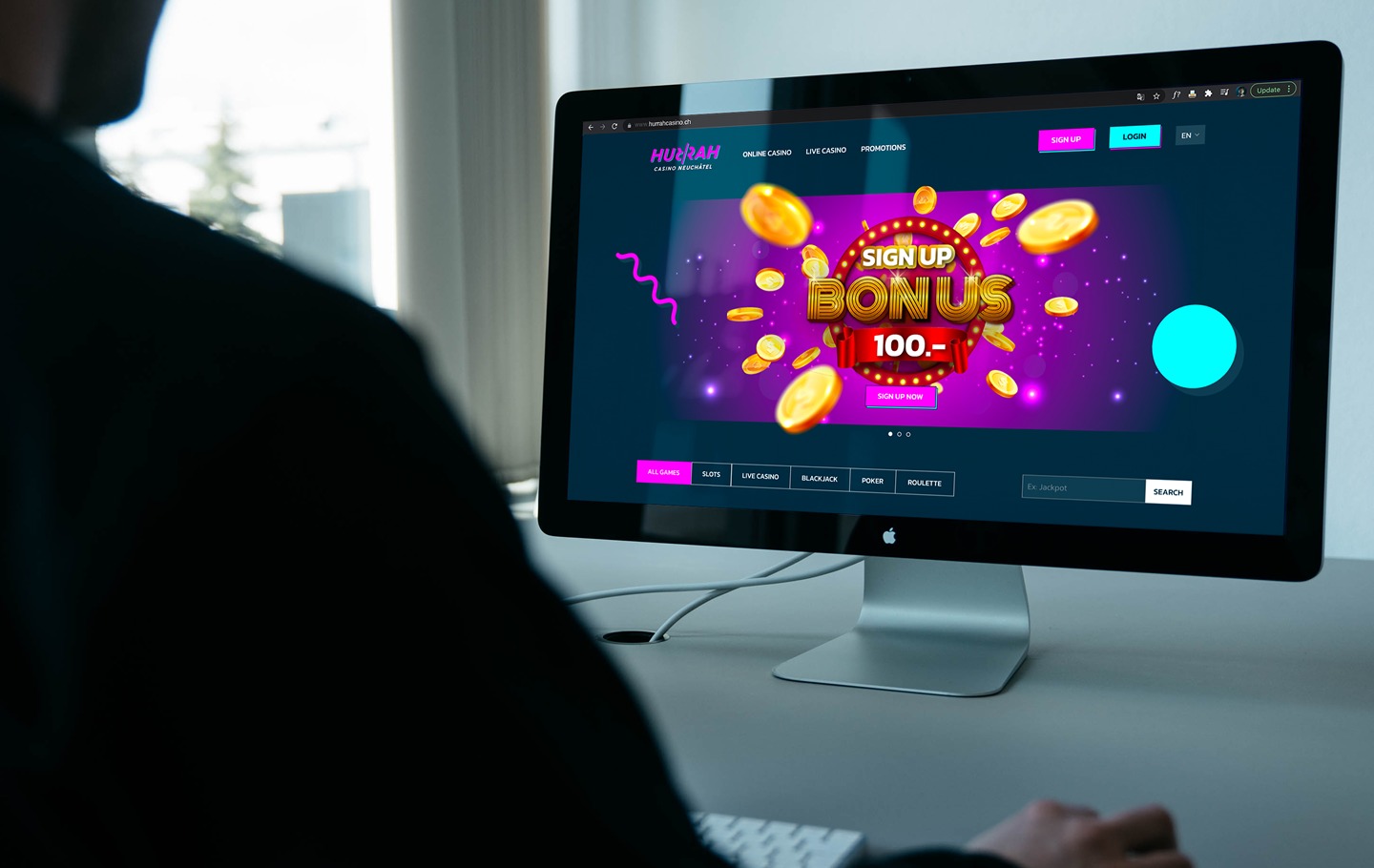 Impact
A strong emotional name: Hurrah Casino
Playful design
Exciting texts: "Have you already shouted Hurrah today?"
« Creating a brand was something new for the Casino de Neuchâtel team and it was clear to us that we needed help. From the start, we told Enigma that we wanted to take risks and stand out from our competitors in the name and universe we would offer our clients. During the workshops, we realized that our two teams understood each other well and that each one had the necessary touch of madness to make this project something unique on the Swiss market. »

Gaëlle Vilnet – Marketing Manager