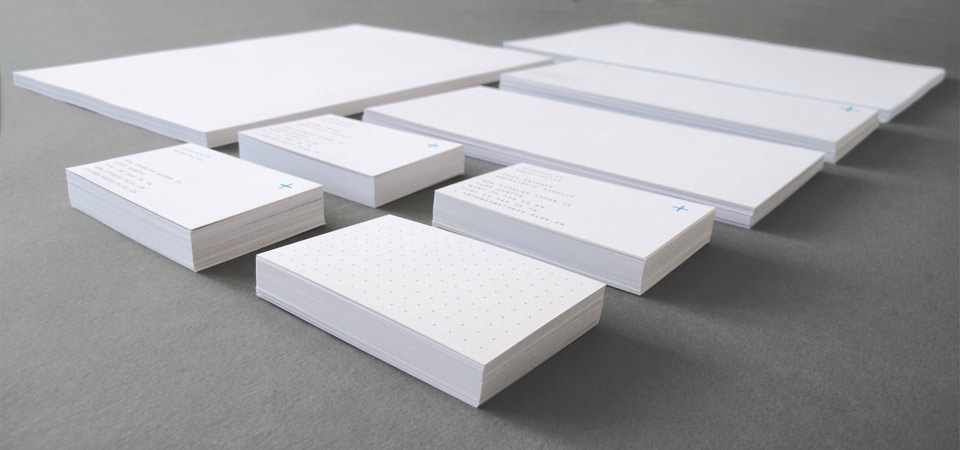 Corporate identity – Studioplus Architectes
Studioplus Architectes
The communication agency Enigma has put to work its observational and analytical capacities in order to create a new corporate identity which is truly representative of Studioplus Architectes' activity.
Ambition
The architect firm Studioplus Architectes asked Enigma for a new corporate identity aligned with its philosophy: Swiss aesthetics, a clean style that reflects its functionality—nothing useless; every detail has a raison d'être and each object has a usefulness.
Action
After observing the architects at work, we noticed that they often sketch floor plans or #D views to explain their thoughts to clients and vendors. In consequence, it was then decided that the corporate identity and its derivative products would be aesthetically pleasing and functional. Hence, a grid made of 50mm-plus signs (+) inspired by their logo has been created, so that the whole range of stationeries' back is also a sheet of graph paper. Keeping the same concern for functionality in mind, Enigma graduated the edge of their notecards to create a 1:50 ruler.
Discover the website of Studioplus.