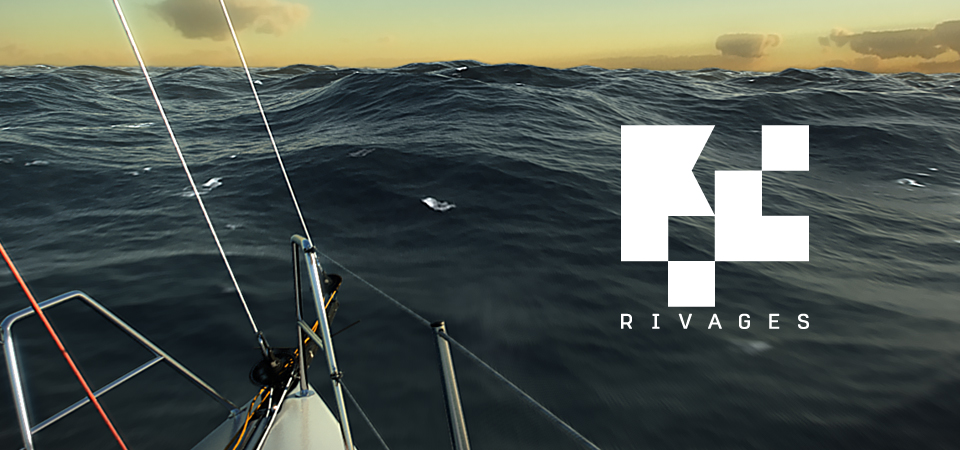 Website – The 2012 Rivages project
Fondation Sandoz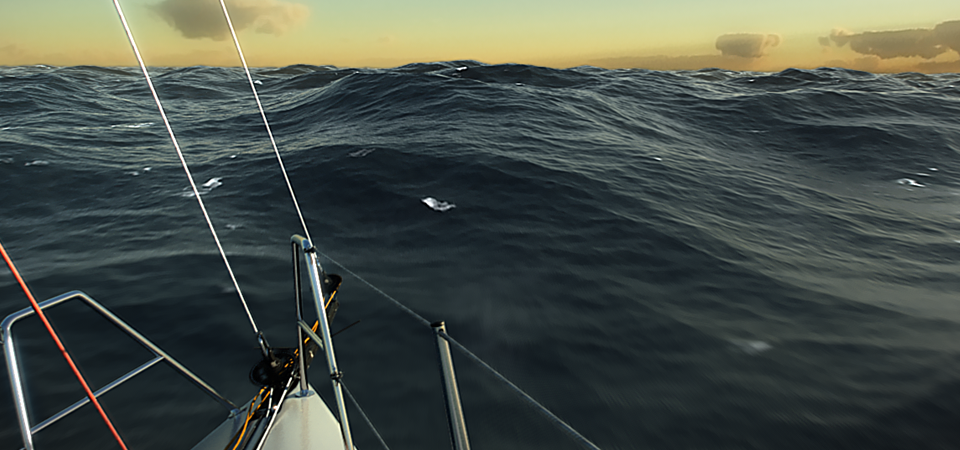 Enigma the communication agency take up the challenge of creating a website with specific animations featuring a marine theme.
Ambition
It is a website that talks about a boat, but is not allowed to show it! That was the challenge given to the Enigma advertising agency by the Sandoz Family Foundation, which sponsors the future 60-foot Imoca to be helmed by Bernard Stamm. While the boat is being built, the Sandoz Family Foundation wanted to "immerge" web surfers in the RIVAGES project, which is simultaneously a human, technological, and scientific challenge. All of this had to happen while keeping the plan in complete secrecy. Quite a challenge!
Action
"If it is impossible to show the boat, let us act as if we were on it," thought Benoît Chevallier, artistic director at SO2 Design. Starting from scratch, we had to give the impression of sailing on a boat. To make things more authentic, we created a 3D website, framed from the prow, the stern, and from each side.

Each framing was carefully and realistically selected to match links to the website: on the right side of the boat, we find the team members, since this is where they stand when the wind blows from the right. On the left side of the boat, the side closest to the water, we learn about the scientific aspects pertaining to building the boat. At the prow, we hear the latest news and upcoming adventures. At the stern, archives store the best moments from the past.

In order to create real-life sailing conditions during the Vendée Globe race, and to give the impression of experiencing it live, we came up with four different atmospheres at four different times of the day: morning, daytime, early evening, night. Each moment of this long day was then divided into the four different sides of the boat. The only particular feature is that night had to be drawn.

The sailing conditions of the Vendée Globe are very difficult—the sea is rough, since most of the race takes place around the Southern Pole. In order to mirror this extreme situation, we created sea waves that would move the boat at each moment of the day.
Impact
Once the website was created, we tested one last thing: we asked a number of sailors who had advised the team to test the website. They were surprised, and even moved, to experience real sailing conditions on the Internet!

A network of the best possible partners poured their hearts into making this technological gem, under Enigma's leadership: Le Truc, Noir Mat, California Studio, SO2 Design, Kryzalid. Some of them had never worked together before, and loved this unique opportunity.