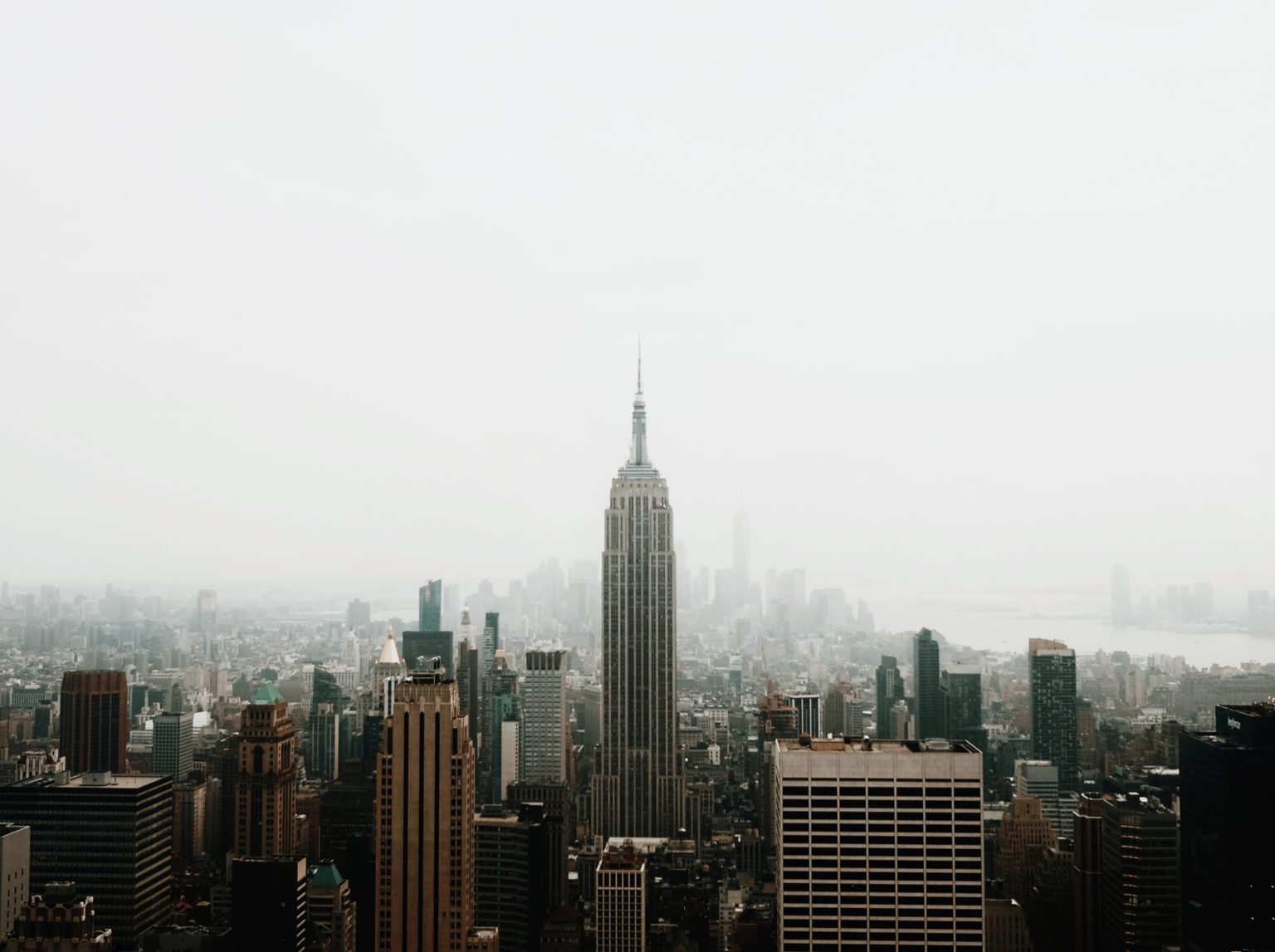 July 13, 2017
5 Insights from the 99U Conference in New-York
Part of our jobs as explorers in a changing world is to go out and bring new ideas to our readership and clients.
Two of our team members, Martin Künzi and Daniele Catalanotto went to the 99U Conference to do this just for you.

The 99U conference is a world wide renewed conference about design and creativity. This conference is co-organised by Adobe and the creatives network Behance. It took place in the New York City.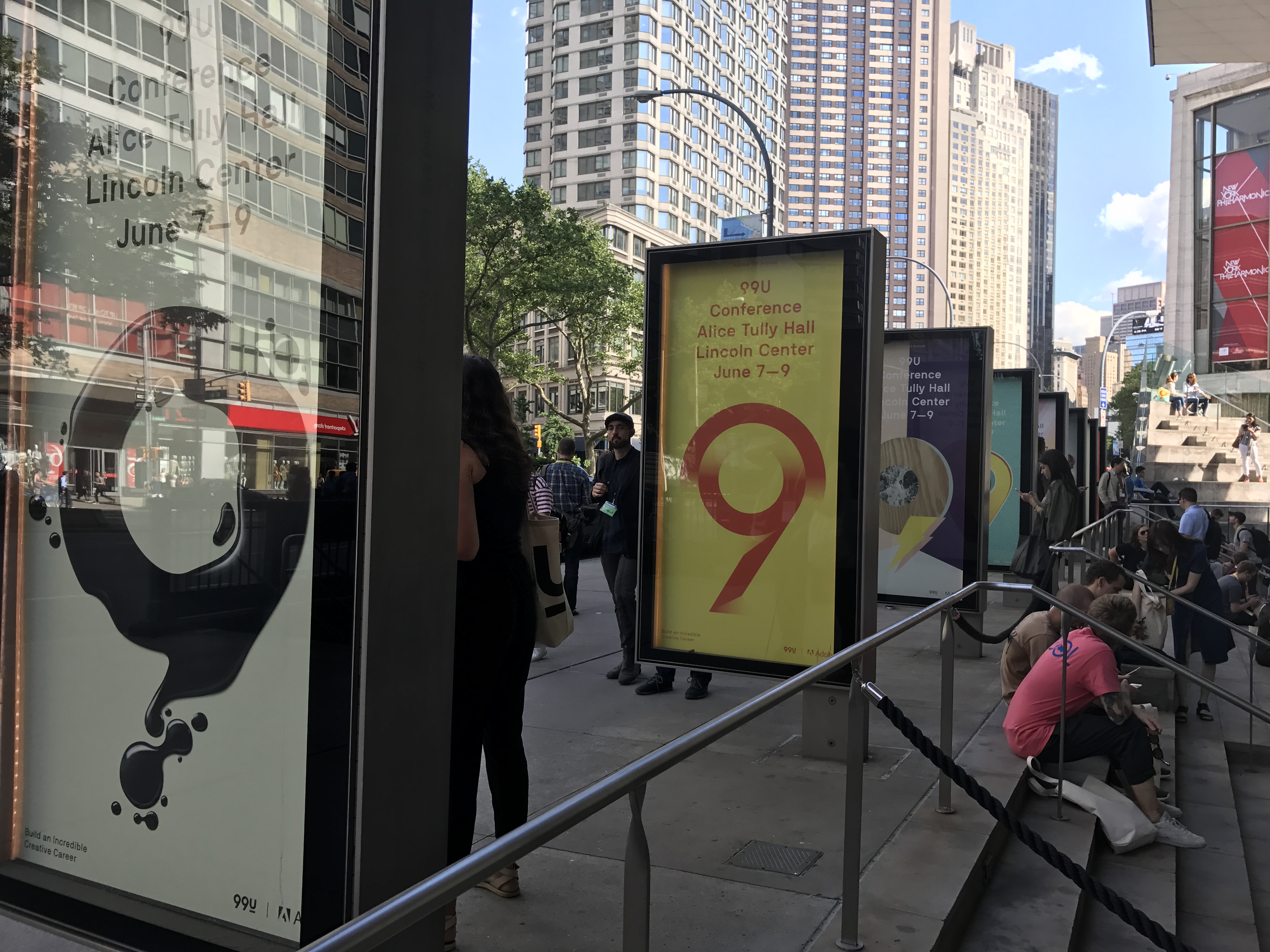 1. Diversity boosts performance
Book author, researcher and journalist Farai Chideya showed us some interesting research about the impact of gender equality and ethnic diversity in the work environment. Gender-diverse companies are 15% more likely to outperform. Even stronger, ethnically diverse companies are 35% percent more likely to outperform. Of course diversity and gender equality are important from an ethical and communication point of view. But it is really interesting to see that companies that embrace these principles see it in their corporate performance.
2. Designing for disabilities brings innovation
Do you know the company Fingerworks? If you don't that's perfectly normal, we didn't either. Do you know the iPhone? Sure thing. What is the link between the two? In her talk Liz Jackson showed that many innovations that changed our world come to life because they are based on design and concepts that were first produced for people with disabilities. Handicapped people are the hackers of modern life. Fingerworks is a company that created touch screens to help people with disabilities work with computers. Apple once more understood the value of something that has not been mainstream among tech companies. This technology is one factor that created the mobile revolution we are living in.

"Disability design that inspires designers only is inspiration porn."
3. The sad truth of the 15 first seconds
When is innovation really needed? Entrepreneur Scott Belsky who created the Behance network explained when innovation is needed and when people just don't care about it. His rule can be stated as follows:

"In the first 15 seconds we are all lazy, vain and selfish" — Scott Belsky

Belsky explains that at the first stage where people encounter new products or services they are not willing to invest energy in trying to figure out how things work. They are lazy. What does this mean to you? When you are working on the naming of your features, you don't have to be super innovative. Your users just need to know what things are. Belsky explained that on the Behance network that the groups he created were first called "circles" to make this feature unique to the digital service. But the naming created confusion, because remember, people are lazy. So they went with the obvious and boring naming, they called the group feature "groups". And customers were happy. Furthermore, to keep the users motivated in using your digital products you have to give people an ego boost. Facebook does that really well by showing you how many of your friends liked what you just boosted. People are vain. However, to innovate well known naming has a challenge in itself. Scott Belsky frames it as follows:

"Familiarity is the friend of utilisation but the enemy of innovation!" – Scott Belsky

Thus, you need to create the context to innovate.
4. Design Thinking needs Ecosystemic Design
Design Thinking is a great toolbox. But as every tool and method it needs sometimes some complements to be even more powerful. Michael Ventura shows that bringing an ecosystemic approach to design can help complement Design Thinking. Design Thinking is often focused on the end user. By complementing this way of doing with an ecosystemic analysis we can take into account the full complexity of a service. Service Design really does that by taking not only into account the end user, but also all the stakeholders. But you can go further and take into account also the general context (culture, country, etc).
5. Do we really want a frictionless world?
Steve Selzer, experience design manager from Airbnb, offers a rather philosophical reflexion on the future of design and the service economy. Do you remember the Disney movie Wall-E? In this movie humans live in a world without friction where everything is simple and accessible from one simple tap on a screen.

Selzer questions the strive for frictionless services that becomes obvious when looking at tech companies designing their services. Steve Selzer explains that friction is not always a negative thing. Friction is what makes you meet new people. Airbnb makes it frictionless to book a room by someone else. But it's the friction of meeting someone else, this new encounter that also is a key to the success of the company. So, before you simplify everything in your product or service, think about that twice and identify areas where friction has a value. What friction is indeed a positive one in the end for the wellbeing for the user?

"We design with their values in mind." – Steve Selzer

These are just 6 of the insights that we took from our journey in New York. If you want to continue the discussion about the power of creativity and design feel free to hit the chat bubble on the bottom right of your screen. Martin and Daniele will be more than happy to share all the extra insights that couldn't fit in this article.