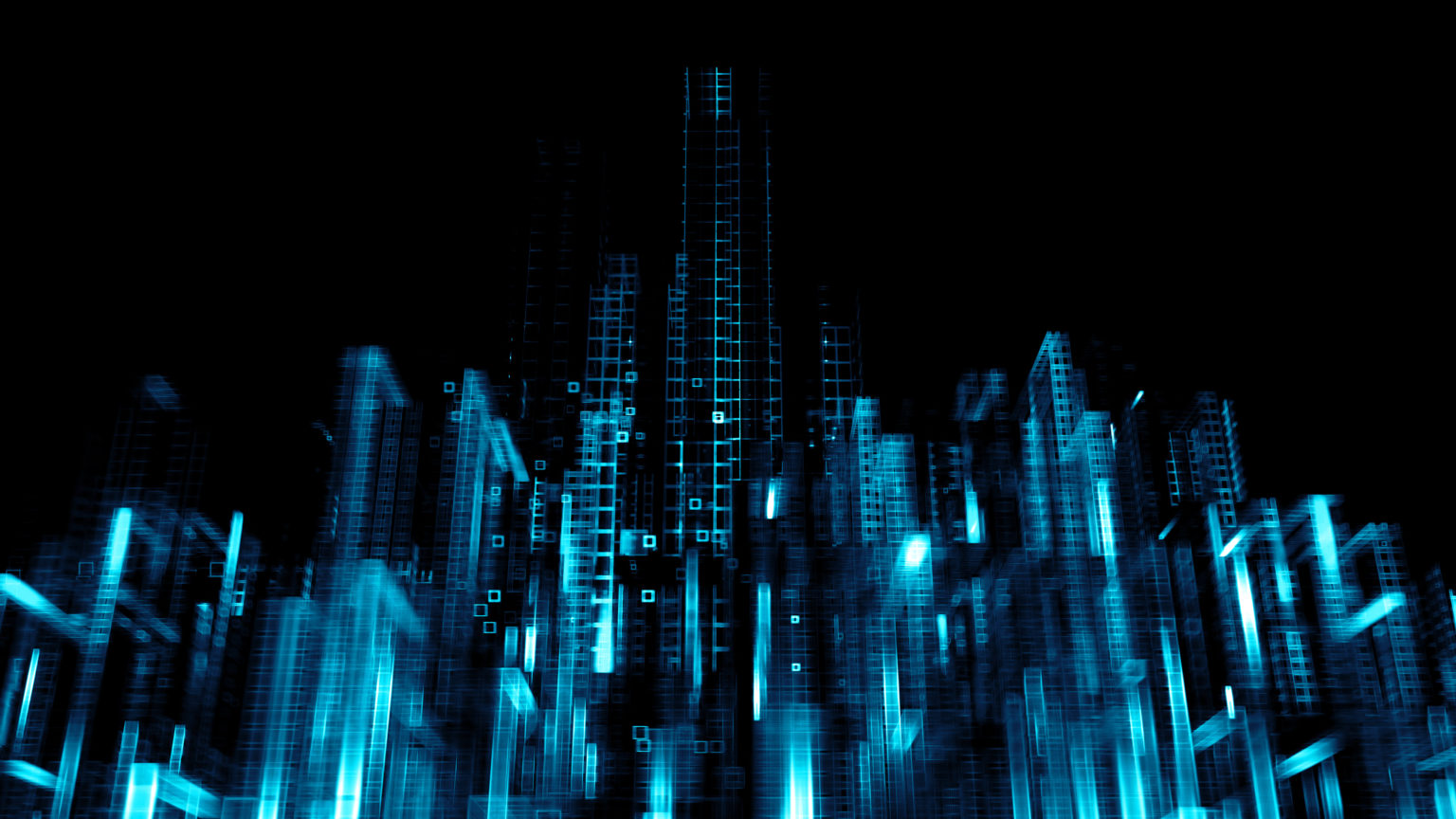 March 15, 2022
Branding strategy: how to define the right brand architecture? 
Brands are constantly challenged in an ever-changing consumer environment. Regardless of the field, mergers and acquisitions play a key role in such an environment as they are a popular option for brand survival strategy. A merger offers a competitive advantage and helps create scale and scope for a company by improving its prospects. But this is only true if the brand architecture is carefully constructed following a clear branding strategy. Why? Because brand architecture is the cornerstone of how your brand is perceived. 
When you add a new brand or product, you need to think strategically about where it will fit into the structure of your business. Whether you go with a branded house, a house of brands, a sub-brand or an endorsed brand makes a difference in your overall organization and how your customers perceive you. Now and in the future.

Most importantly, always remember to be human. Your customers don't care about the shape of your brand architecture. Your customers care about how you communicate with them and are looking for a brand that is accessible and committed to meeting their needs. Too many brands build a wall around them, making their customers feel like they don't want to be reached. Today, people are looking for brands that are human and authentic. If your brand is not accessible and easily reachable, you will inevitably lose customers. Whatever strategy you use, make sure you interact with your customers and act like a true companion rather than a billboard on the highway.
Now, let's take a closer look at the four types of brands available to you and discuss their pros and cons so you can (re)imagine the right branding strategy.
1. Branded House
Branded house architecture is the most common in the market and leverages the loyalty of established customers who care more about the brand message than the product features. In this type of architecture, all brand activity is orchestrated by the core brand. While there may be specific designations for different product and service lines, they are all centralized under the parent brand that owns them. Sub-brands cannot stand on their own if they live under a parent brand architecture. Google is a good example of this type of architecture. Google consumers can clearly identify the Branded House as the parent organization builds brand equity and communicates with a consistent, corporate brand voice.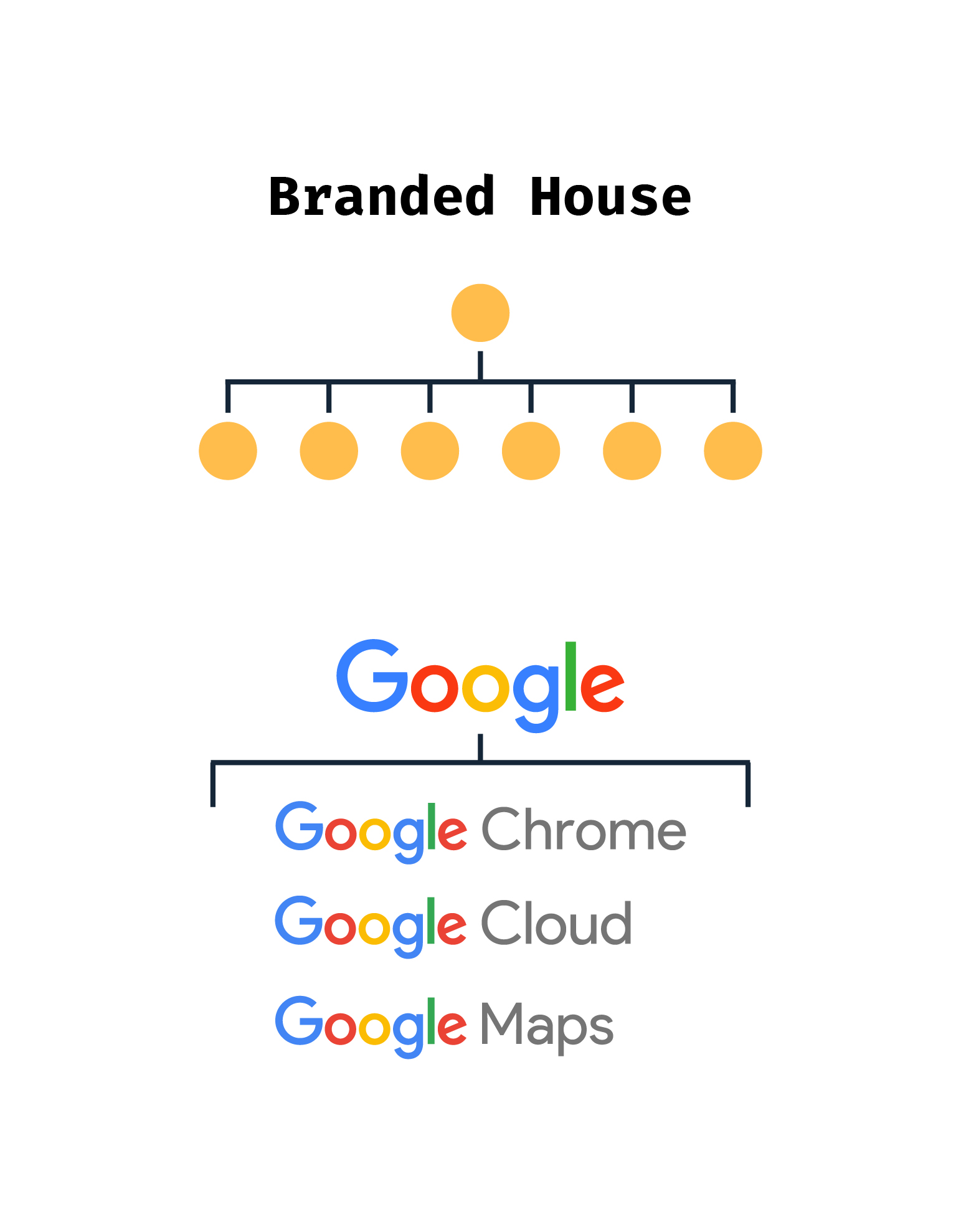 Key benefits of this approach
Sub-brands amplify the parent brand through consistent visibility, which increases overall brand equity.
Visual consistency and homogeneity reduce the risk of confusion for customers.
Sub-brands are automatically associated with the qualities and reputation of the parent brand – a benefit as long as it's good, of course.
The parent brand gives space to develop and market sub-brands.
Marketing operations are more cost-effective and efficient because they are concentrated within the parent's organization.
Overall operational efficiency
Key disadvantages
Sub-brands are very dependent on the reputation of the parent brand, so if the parent brand goes down, so do the sub-brands.
If something goes wrong with a sub-brand or the parent brand, the overall architecture will suffer.
The parent brand's performance depends on its sub-brands, if they don't perform well, the parent brand will suffer and building brand equity will be difficult.
If the parent brand offers too many products, it can become confusing to the consumer who loses sight of the brand's core mission and business.
2. Sub-brands
Sub-brands are related to the parent brand but have a little more independence from the branded house. Their product and service lines are more distinct and defined, they have their own qualities while still meeting the values and message of the parent brand. Visually, the main brand remains predominant. Apple or Virgin are good examples of sub-brand architecture.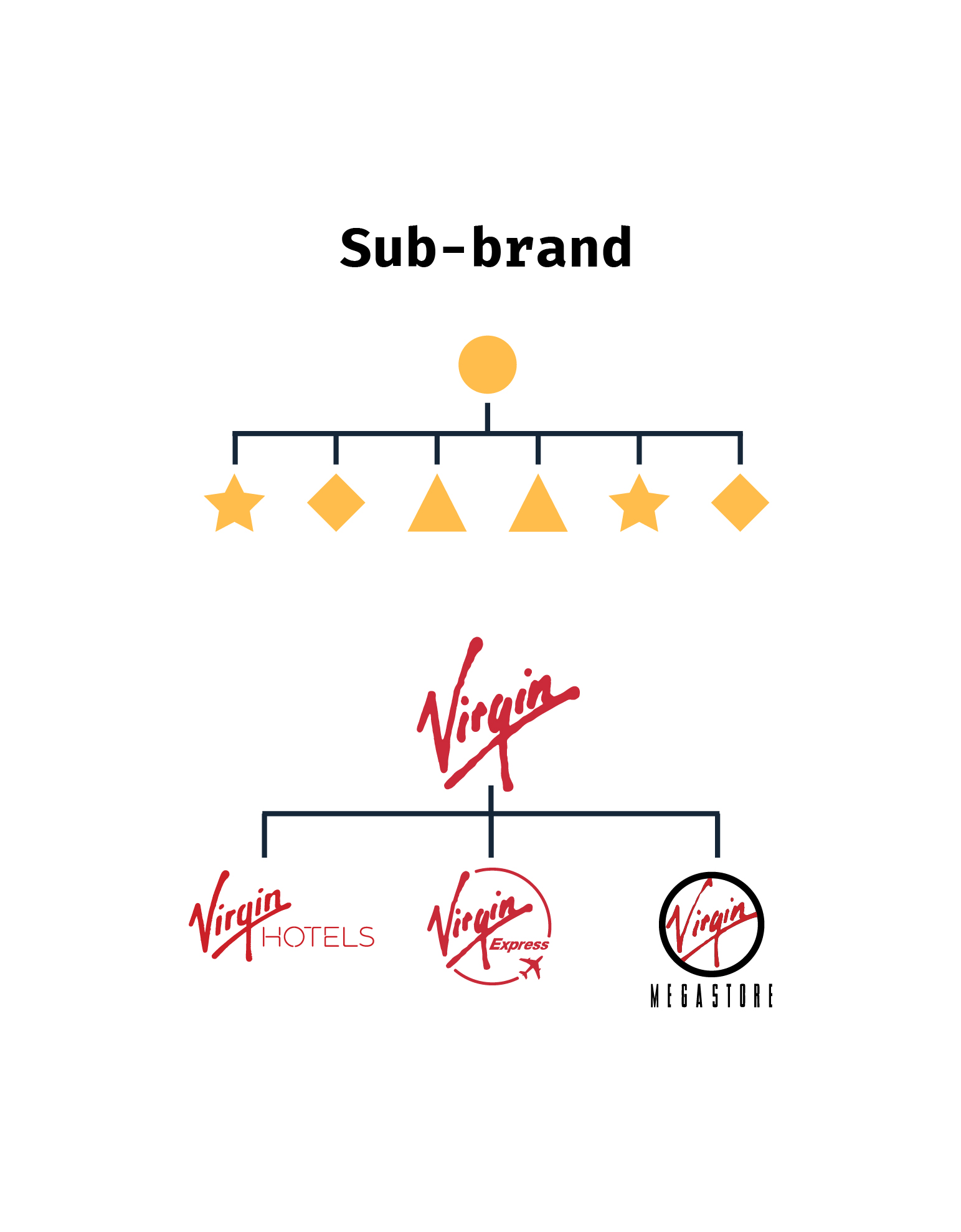 Because this type of architecture is close to the branded house's structure, they both share advantages and disadvantages. The main advantage is that sub-brands benefit from the credibility and image of the parent brand. The downside, of course, is that they continue to share when the reputation suffers a little – or a lot. In addition, the sub-brand architecture increases operating expenses and puts a strain on the overall structure.
3. House of brands
In this model, the core brand houses a series of autonomous brands, disconnected from each other. They all have their own logo, name, slogan and marketing strategy. In this architecture, consumers are often unaware of the connection between the sub-brands and the main brand, which is primarily required for administrative or investment purposes. Think of Procter & Gamble here. The brand has multiple individual brands, ranging from personal care to home products, in different consumer segments.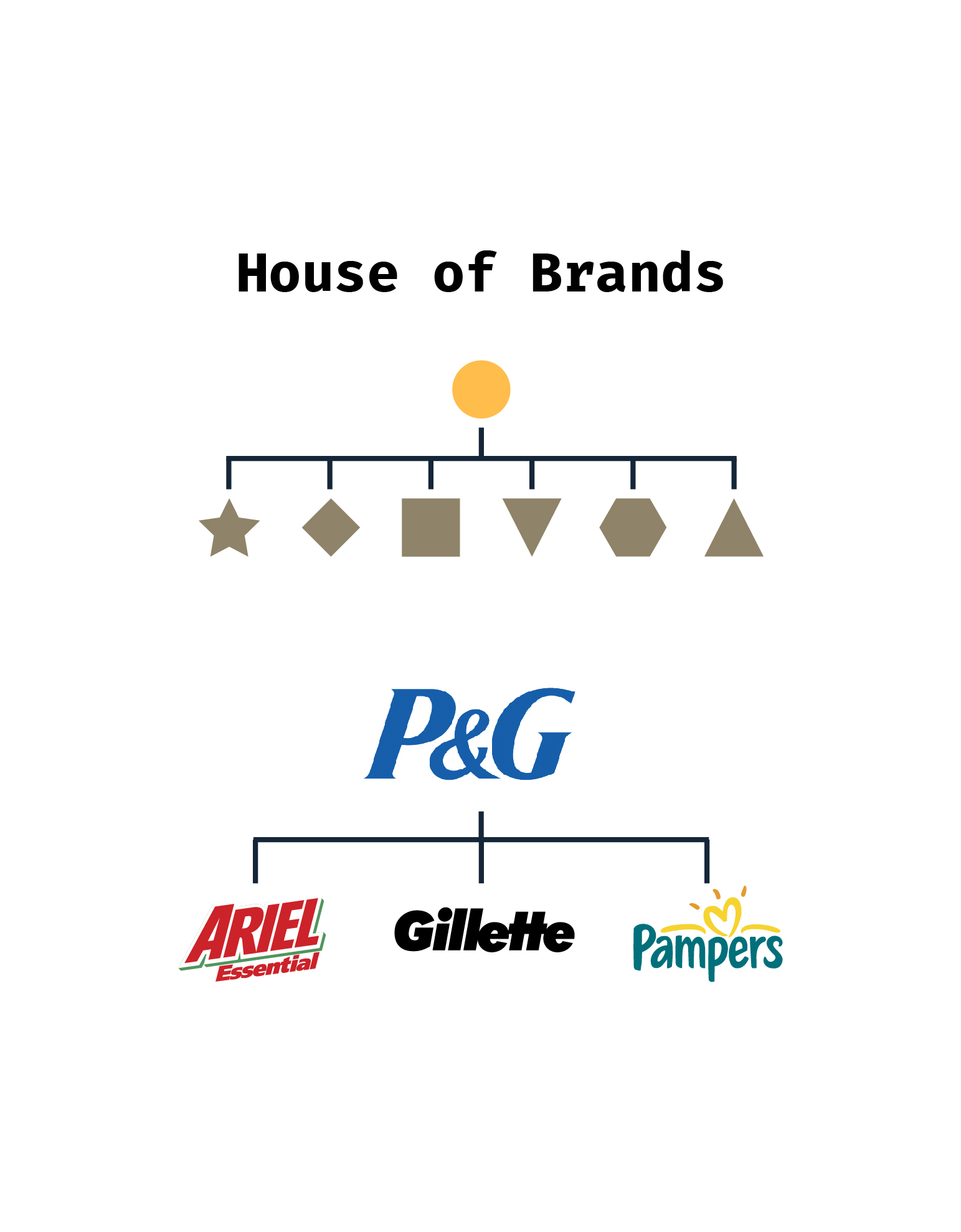 Key advantages
Excellent market penetration in many market segments.
Negative spillover from other brands is avoided because they are all separate from each other.
Each brand has its own promise, message and reputation.
Key disadvantages
This model is the most operationally inefficient as it can contain hundreds of individual brands to manage
Brand loyalty tends to be weaker as they are often commoditized
4. Endorsed brands
Also called a blended house or hybrid brand, the architecture of endorsed brands is a combination of the architectures of the brand house and the house of brands. All sub-brands have their own brand promise while using certain features and elements of the parent brand to their advantage. In the endorsed brand architecture, the parent brand owns the sub-brands but they have more individuality and flexibility as they can have a greater presence in the market. Of course, being under the umbrella of the parent brand, they are expected to perform at a certain level, but their actions are not dictated by the parent brand.
This architecture is often the result of mergers and acquisitions. Marriott and Coca Cola are famous example of this type of architecture. Each sub-brand has a different promise and a different type of customer while benefiting from the image and heritage of the parent brand.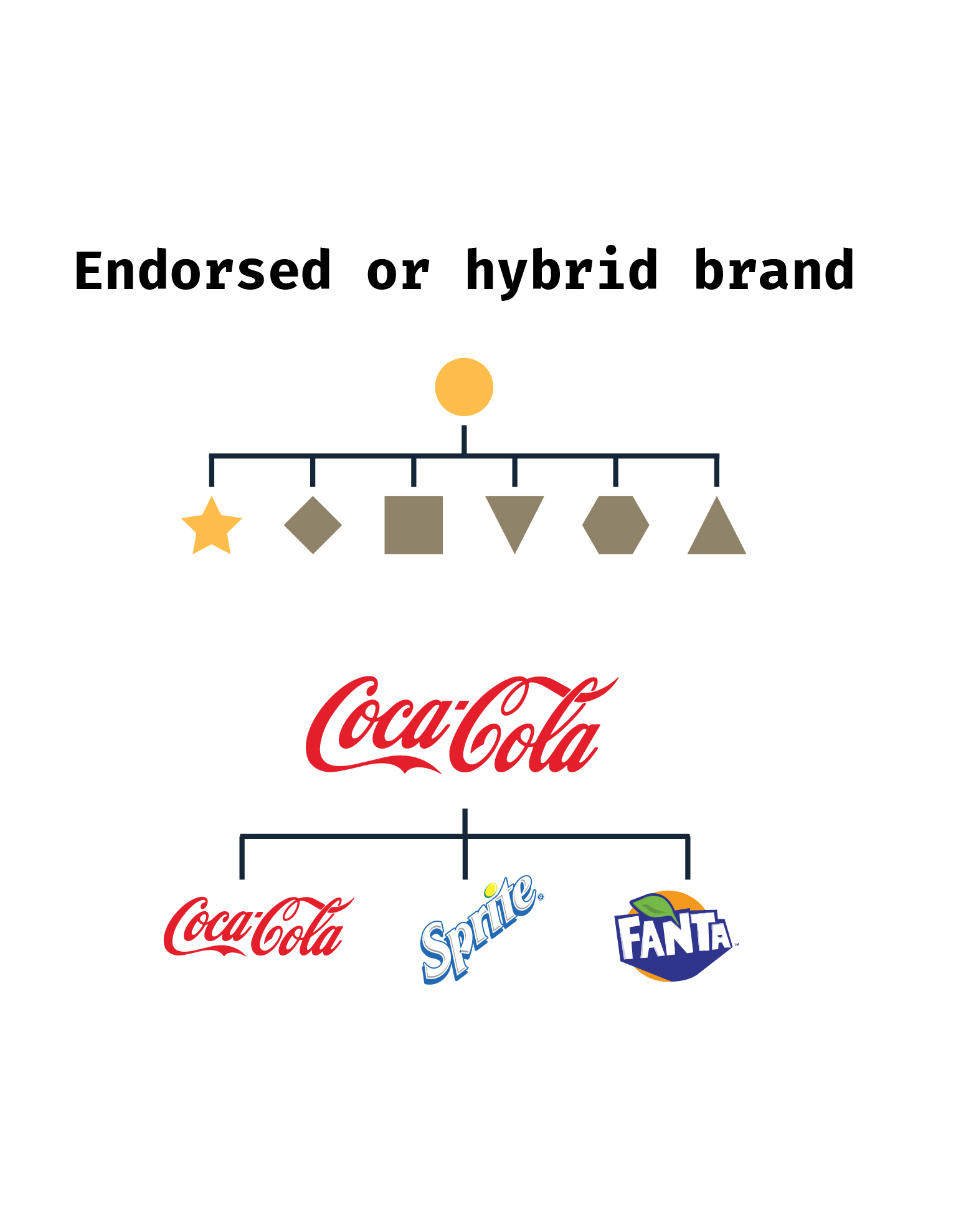 Key advantages
The brand benefits from a single brand promise that resonates consistently with all audiences.
Individual brands enable faster market penetration.
The parent brand ensures the quality and credibility of the sub-brands, which are more easily received positively.
Key disadvantages
Parent brands can easily dilute sub-brands.
Negative impact of sub-brands and parent brand actions.
Operational inefficiency due to rich and multiple management.
It's all about communication
Brand architecture is about how you communicate with your consumers. The framework you choose should not be too complex. The simpler and more structured the hierarchy, the better! It will make it easier for your customers to understand what you do and who you are.
Often, brand architecture is neglected at the brand creation stage and only comes into play when the products already exist on the market. That's why rebranding is usually necessary to reorganize products into a logically structured organization that facilitates internal business processes while managing relationships with your customers.
Having a branding obsession?
Choosing the right branding strategy that meets your needs is not an easy decision to make. But the good news is that if you have the ability to choose from these 4 types of brand architecture, it means your business is growing positively.
If you're in the grip of compulsive reading about branding, I suggest you read this article about how to approach (re)branding issues. Oh, and this one about the logos you should NEVER choose… I could go on and on suggesting other topics, but I'll stop here – for now at least.
Keep reading, keep exploring.