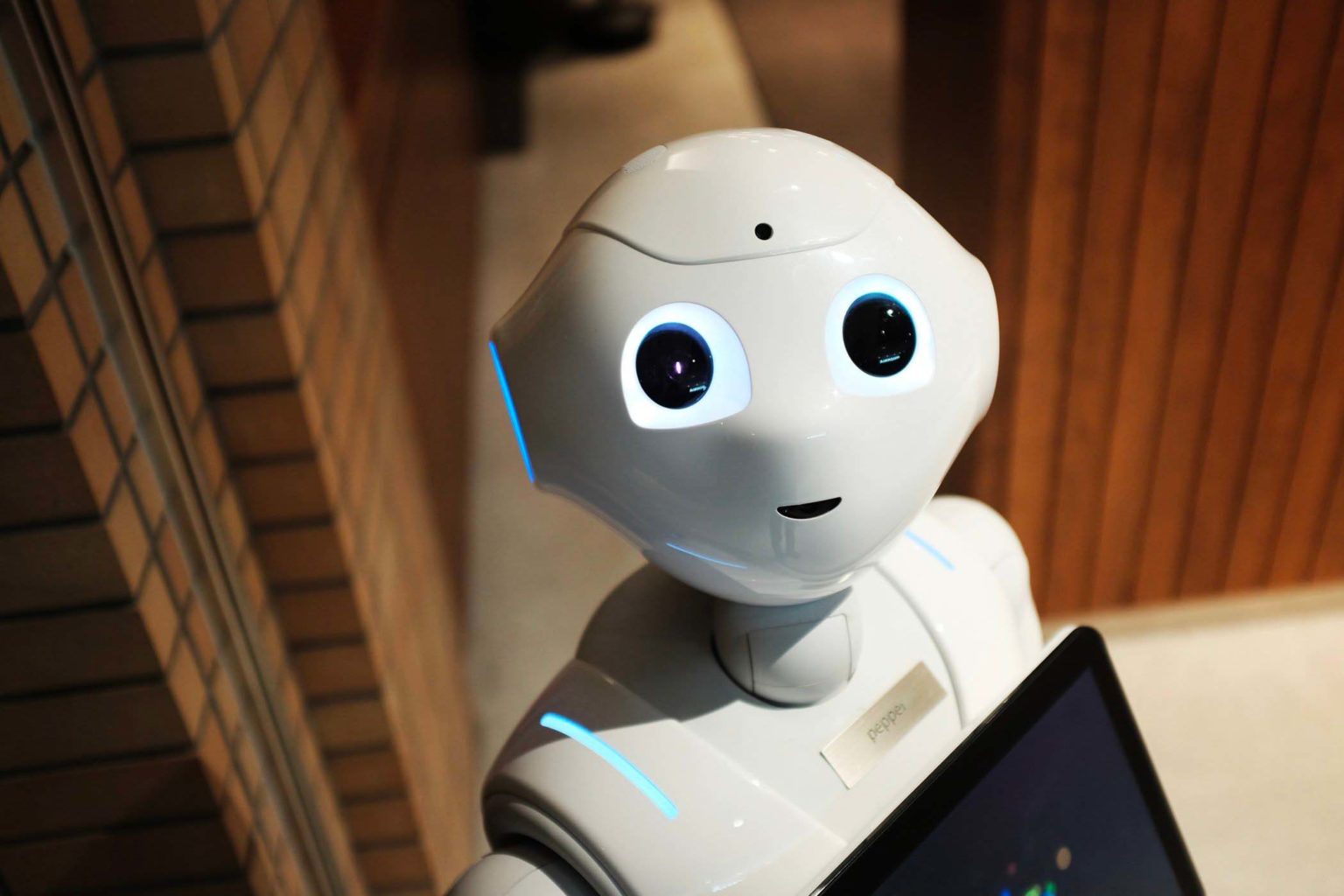 February 25, 2019
Are chatbots the future of the banking industry?
In this article, we will show what is the potential for chatbots in the banking industry. You will discover concrete use cases of chatbots both internationally and in Switzerland.
What are chatbots?
A chatbot is a software that has a conversation with humans through text or audio. This type of software often uses advanced technology, including Artificial Intelligence or Machine Learning. You might also have heard people refer to chatbots in other terms like: talkbots, conversational interfaces, interactive agent or just bots.

In other words, we can say that a chatbot is a virtual robot that assists humans in performing tasks. You can talk with a chatbot as you would do with a normal human. Sometimes it is through text, as you would send a text message to your friend over WhatsApp. Or it can be via voice as you would have a normal conversation over the phone with a colleague.
Why do chatbots in banking matter?
According to Statista, there are 4 billion active users of messaging apps in the world. The world's top 5 most used apps are all messaging apps. Within these apps, chatbots are taking a bigger role every day. But what does that mean for the banking industry? Customers will more and more be used to speak with chatbots. Therefore chatbots will soon become a very natural way to interact with companies.

Indeed, Gartner predicts that by 2020, the average person will have more conversations with bots than with their spouse. And around the same time, customers will manage 85% of their relationships with businesses without interacting with a human.
What can chatbots do for banking customers?
Chatbots in banking can have many use cases. The simples one are to replace support pages and Frequently Asked Question sections on websites. In this case, chatbots help people find the answer to their question faster.

The other use case for chatbots in banking is to create virtual assistants for banking. A chatbot can help you manage your money. Remind you to pay a specific bill. Help you invest your money in a smart way. Or a chatbot can just be a conversational interface that gives you access to your bank account information in a more human-like way.

In the video below you see some of these use cases of chatbots in the banking industry:
3 examples of international chatbots in the banking sector
Eno: the texting bot from Capital One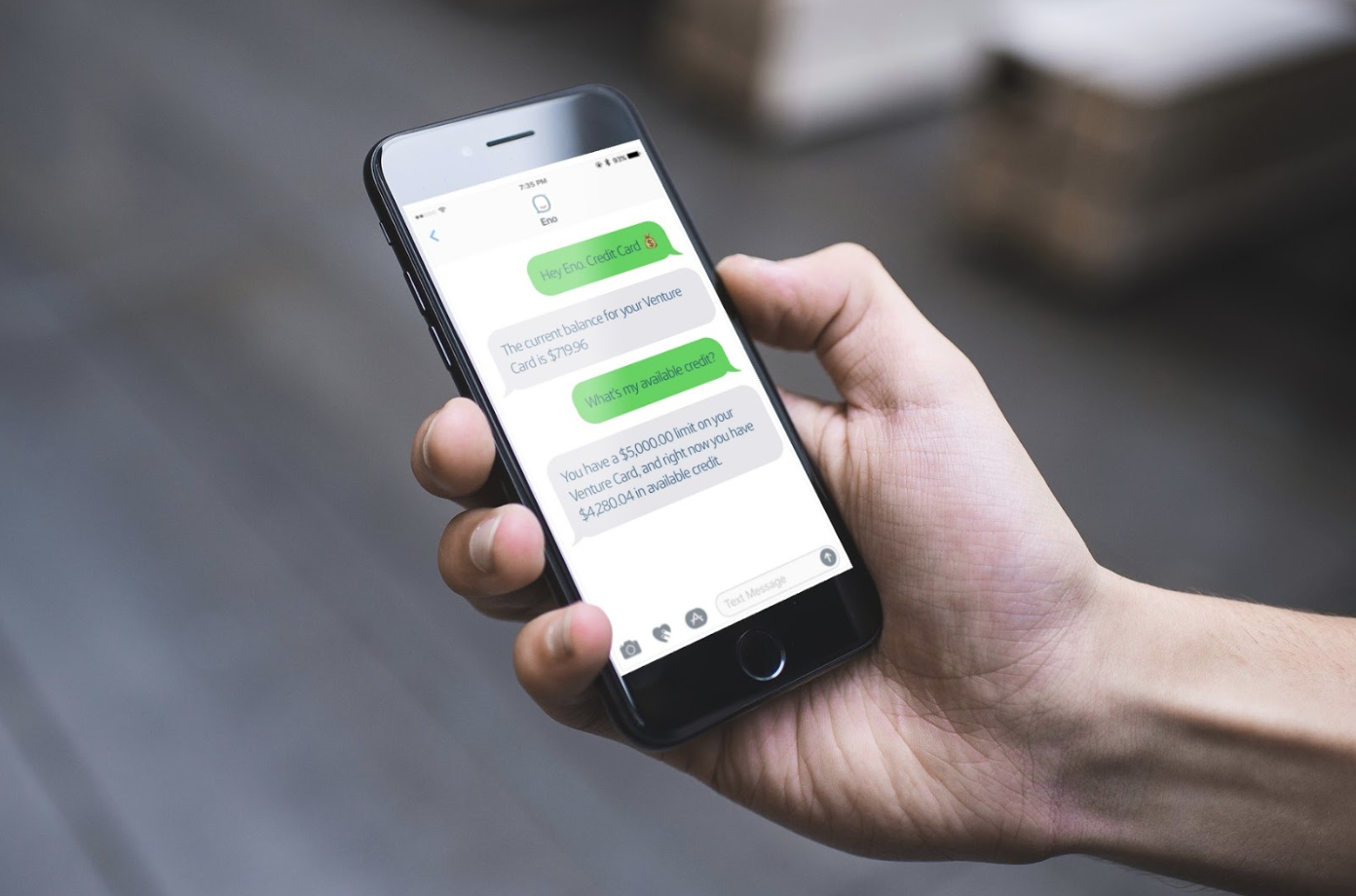 Eno, the chatbot of the Capital One bank is an intelligent assistant. The bot helps customers perform various tasks through simple text conversations. Here are a few of the actions that the chatbot can perform for its users:




Track account balances




Check recent transactions




See available credit




Get bill due dates




Pay Capital One credit cards



In the video below, you will see some of these actions and how customers interact with the Eno banking virtual assistant.


The response from customers has been pretty positive so far. In online ratings, the chatbot receives a 4.7/5 average score. The ease of use and speed of actions are two of the main factors that users seem to like in the reviews. We can read for example in the reviews a comment saying: "Helps pay my bill faster without logging into the app. Love it!".

There are a couple of really smart ideas offered by Eno. For example, the chatbot takes into consideration both the new users and "pro users". New users will type "show me my balance please" in a very natural language to see their account balance. But "pro users" can use shortcuts. These geeky users can type "Bal." to get the same results faster.
Erica: the 24/7 banking assistant from Bank of America
Erica is a chatbot app developed by Bank of America. Just as its competitor Eno, Erica can help customers perform various tasks through text commands:




Check routing numbers




Transfer money between accounts




Find past transactions




Lock and unlock debit card




Send money to friends




Pay bills



This chatbot experience also looks to be a success. Indeed, the
Bank of Innovation
publication revealed that after just two months, the virtual assistant
got past 1 Million users
.
Aida: the Swedish artifical intelligence for SEB bank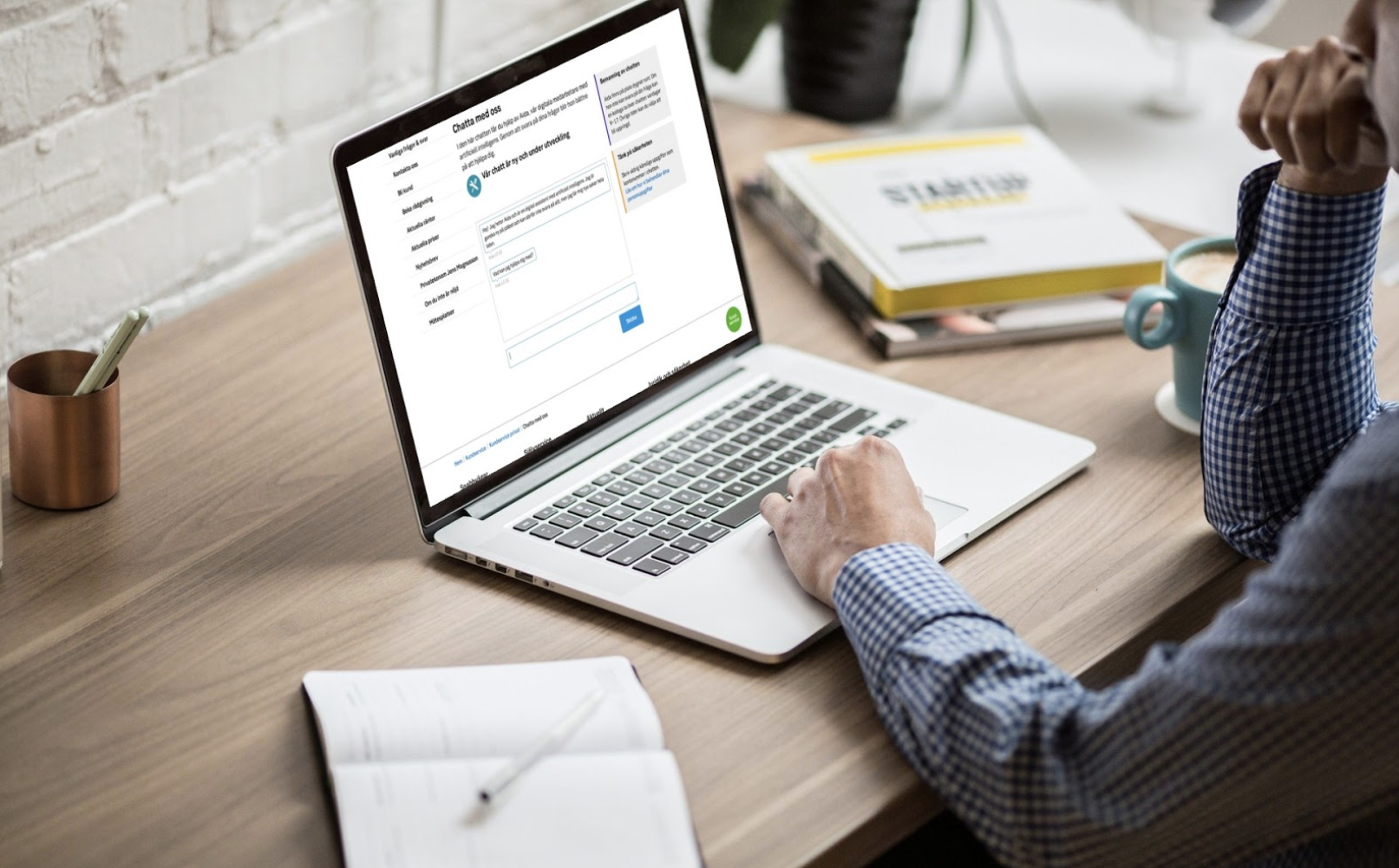 Not only US banks are using chatbots to improve the customer experience. In Europe, Swedish bank SEB has been using a chatbot called Aida since 2017.

Aida is an Artificial Intelligence Agent that assists customers by answering their question on the SEB bank website. Aida also answers internal IT support questions. In 2017, the bank was even received a Supernova award for the way the bank uses artificial intelligence in its digital customer service.

Nicolas Moch, Head of Info, Architecture & Strategy at SEB, explains the value of Aida:

"The main purpose of this venture is to create an entirely new channel in which customers can get answers to their questions as quickly and efficiently as possible at times that suit them."

You can try the chatbot in Swedish here.
Chatbots and Switzerland: a good idea?
When we are with friends or clients around a coffee, we often hear the following sentence. "Sure this innovative stuff makes sense in the US, but the Swiss market and culture are different. This will never work in Switzerland." So we decided to ask: are chatbots also valuable in the Swiss market? Can chatbots work in the Swiss culture? Let's dig a little deeper.

Readers who have been following us for a bit of time know that at Enigma we have a few key principles listed in our credo. One of this principle is: Data beats opinion. So what data is available on the topic of chatbots in Switzerland?

A joint study from the University of St-Gallen and PWC has some interesting insights about the Swiss market.

According to the study, customers can imagine themselves using chatbots for certain type of banking activities. Swiss bank clients would be ready to use a chatbot for getting bank account information, changing contact details, transferring money or solving credit card problems.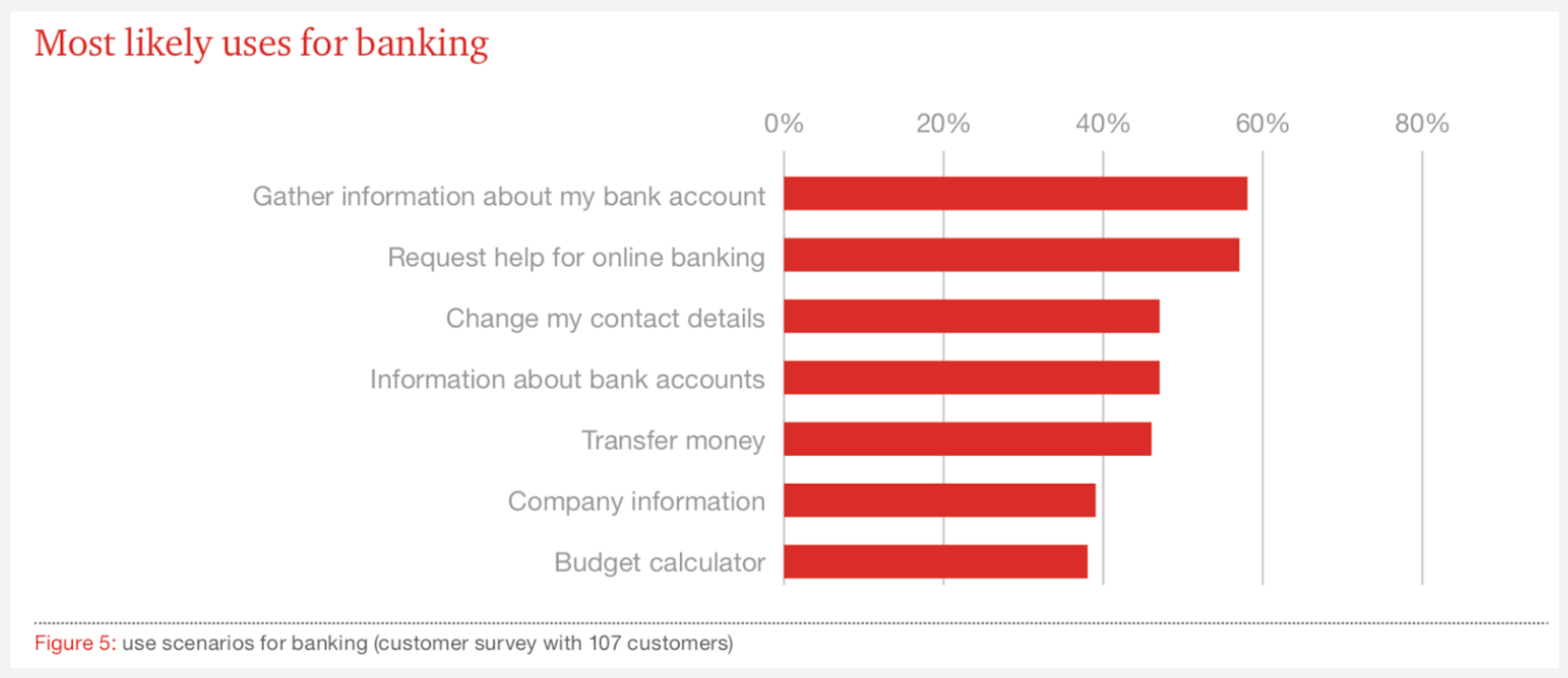 Interestingly the study also shows a customer frustration that chatbot could fix. In its market analysis, the study found that over 67% of clients call or send emails to their bank when they need to get in touch with it. But customers are often dissatisfied and frustrated with these types of relationships. Here, chatbots can come into play. A texting or speaking bot can quickly solve customers issues without changing the way people already act.
3 examples of chatbots in the banking industry in Switzerland
So it seems that chatbots have real potential in the Swiss banking sector. We have explored which Swiss players use chatbots in the banking industry. Here are three examples used by Swiss customers.
Postfinance: the first chatbot in the Swiss banking sector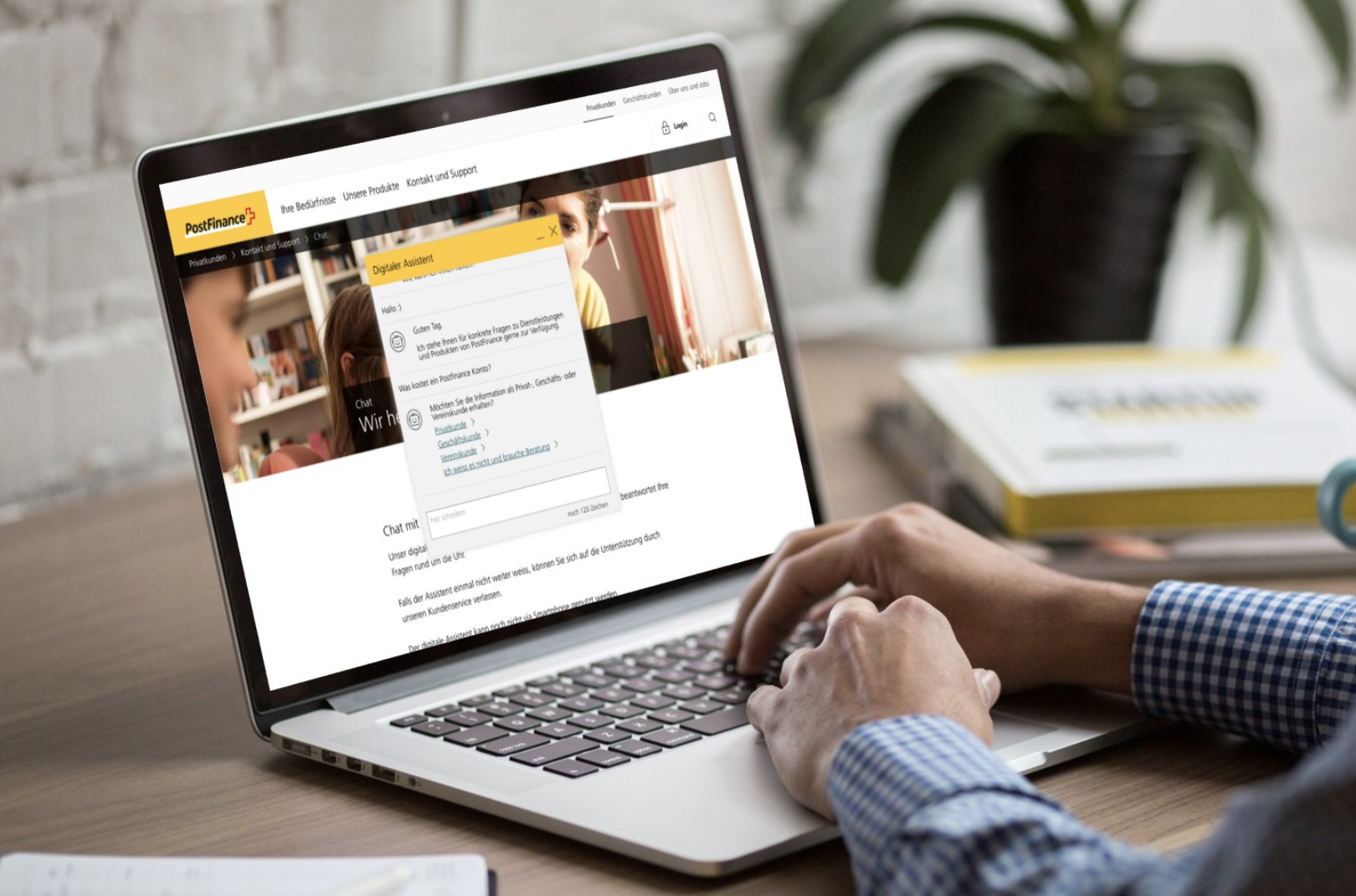 In November 2017, Postfinance became the first Swiss financial institution to launch a virtual assistant with the help of tech company ELCA.

The unnamed digital assistant serves as a conversational interface for the frequently asked questions. This chatbot won't assist you in managing your bank account but it's rather helping customers get answers to their questions. We played with the chatbot and we saw it's able to answer questions like: "What is the pricing of a bank account" quite easily.

In a way, we can consider this chatbot as a conversational support or FAQ page. You can play with the Postfinance chatbot, too.
Carl: chatbot for a bank account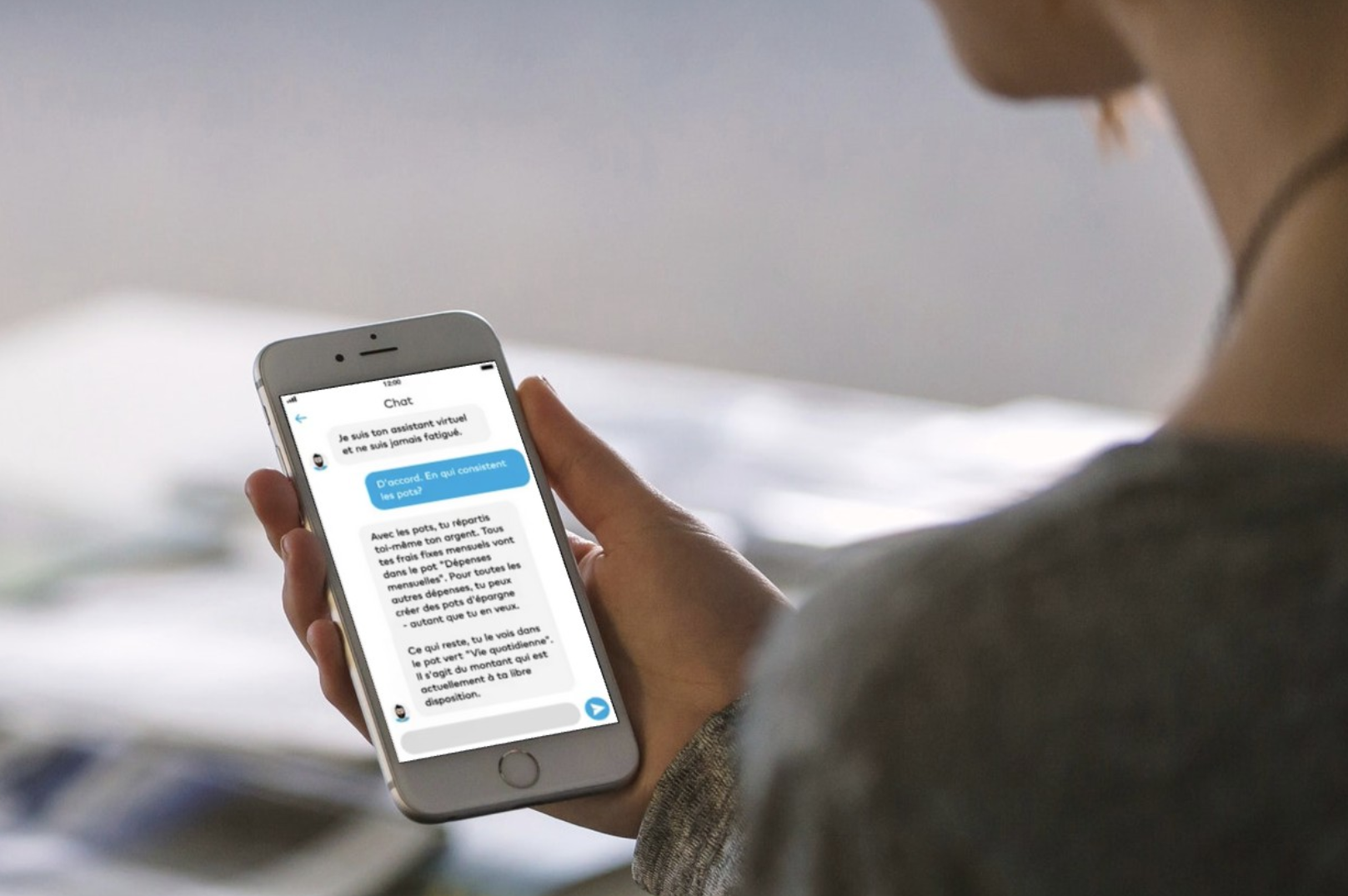 Carl is the virtual assistant for the online bank account Zak provided by Bank Cler.

Within the Zak app, you can chat with this virtual assistant to better understand how the app works and get more information about the bank. The chatbot also provides little information around the world of finance. For example, Carl the chatbot will remind you to send your tax forms when it's this time of the year (again ?).

Check the video below to see a sample interaction between a customer and the Carl banking chatbot:
Swissquote: frequently asked question and trading assistant
Swissquote is a Swiss banking group specializing in the provision of online financial and trading services. Swissquote launched its own AI-driven chatbot just after Postfinance.

In an interview, Paolo Buzzi, Chief Technology Officer at Swissquote Bank explains the value of its chatbot:

"Our chatbot can provide information on share prices or search for stocks based on different criteria, such as price range, market or currency. […] Clients will be able to ask questions such as: "Which companies offer the highest dividends?" The next step will be to offer a trading platform with an integrated chatbot. Placing an order would be as easy as saying something like: "I want to buy 100 shares in Apple." The platform would even be able to handle more complex orders, such as: "I want to sell Apple only if it hits such-and-such a price."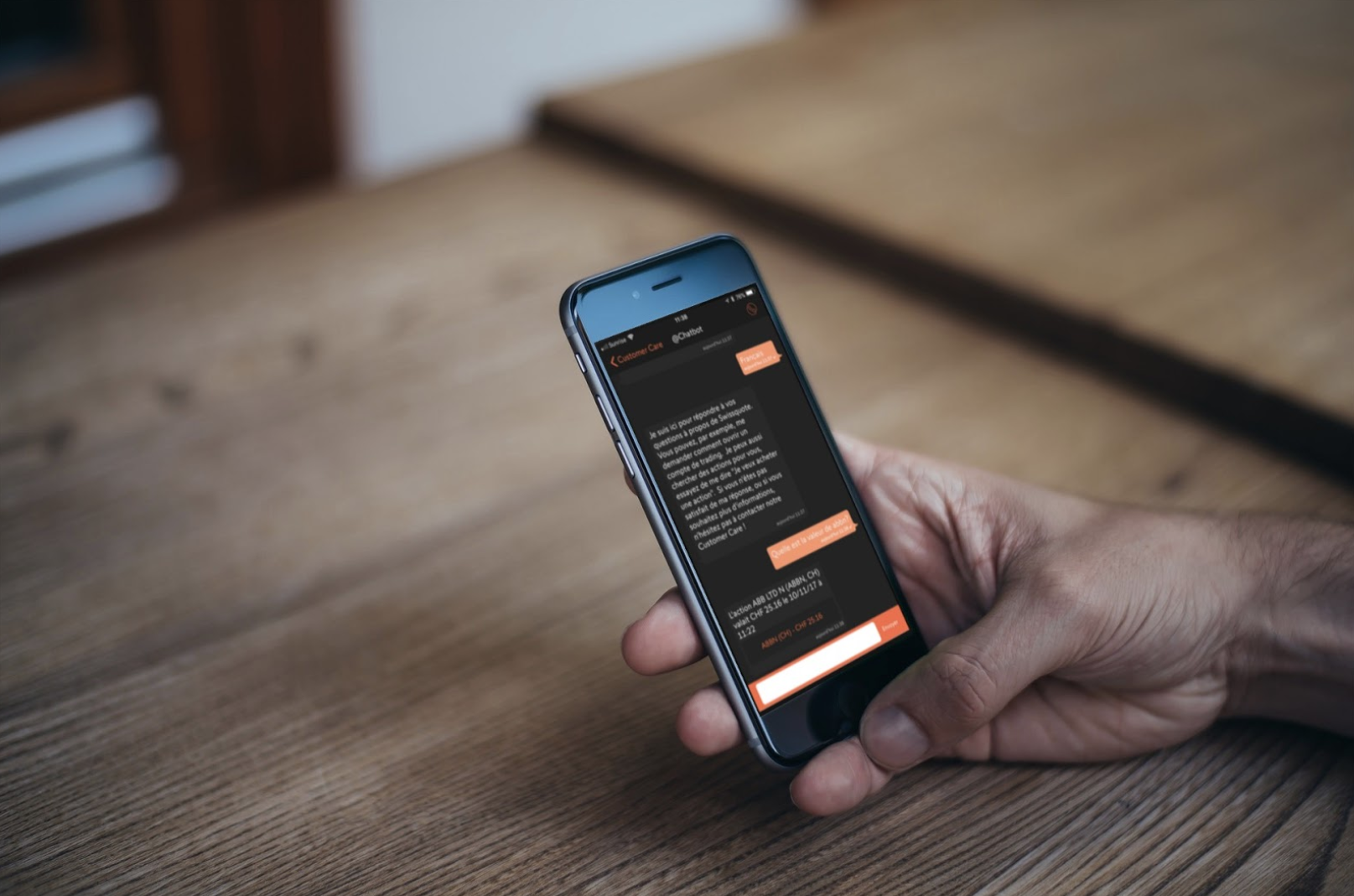 Switzerland is innovative
At Enigma, we fight the common belief that Switzerland is the old guard. All the examples above are mainstream products showing that we really live in an innovative country. Indeed, Switzerland is the most innovative country in the world, according to the Global Innovation Index 2017 .

At this stage, we can say that the Swiss culture, both from the business side and from the consumer side, seems pretty ready for the arrival of chatbot systems in the banking industry. So, let's get back to our initial question in this article: are chatbots the future of banking? Yes, they are certainly a part of it as they are already part of the present for millions of users.
Technology in the finance sector in Switzerland
Are you interested in the potential of new technologies in the finance sector? Check out our strategic foresight workshop for the finance sector. Or read about our past work mixing technology and customer experience for a Swiss bank.