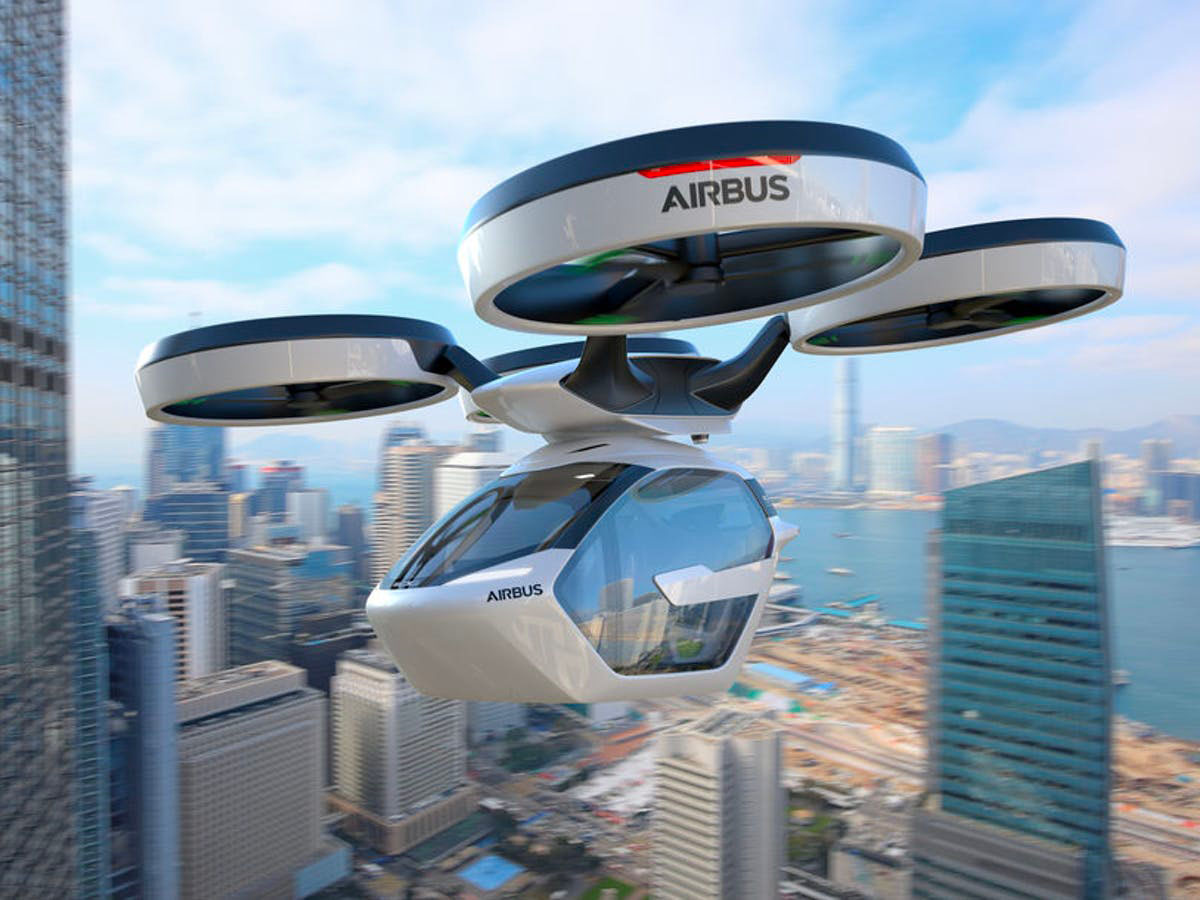 June 26, 2017
Design Thinking is not enough
In a previous article, we have shown that Design Thinking is more than a buzzword. Today we want to explore the limitations of Design Thinking. Design Thinking is a great start for innovating in many disciplines. But Design Thinking as a few drawbacks that we need to fix.
Design Thinking is only focused on today: welcome Strategic Foresight
Design Thinking searches the sweet spot between Viability (business), Desirability (human) and Feasibility (technical).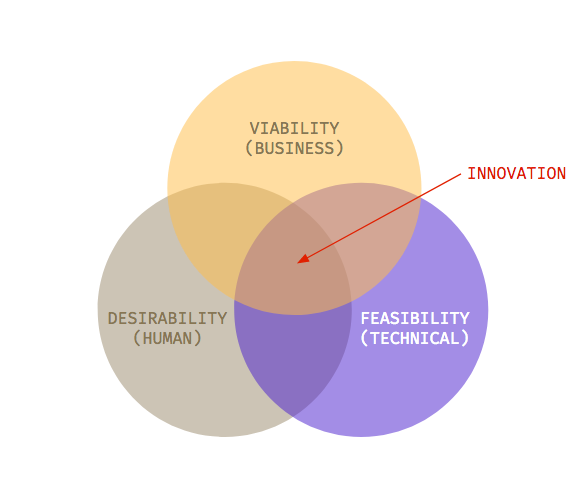 This approach to innovation is fine but only focused on the present. It's focused only on the present needs, possibilities, and desires. Design Thinking is hard wired in today. Innovation can also drive its inspiration from the many possible futures. Maybe a technology is not mature yet today, but we might know that this technology will be ready in a few years. This is usually out of focus for Design Thinking.

To fix this issue, we complement the Design Thinking approach with Strategic Foresight.

Strategic Foresight questions and highlights contemporary representations in a holistic and iterative manner. It analyses emerging trends. It identifies signals of change – even the weakest ones. It helps craft realistic and plausible scenarios. The goal of Strategic Foresight is to let you evolve along with the context of your business. It lets you evolve with the influence of your markets, identify opportunities as much as threats.

By using Strategic foresight creativity and innovation are not limited to the present. We can then use emerging trends and possible futures to innovate today.

The key to blend a strategic tool with a design approach is to generate scenarios that are immersive and able to tell stories sufficiently rich to move the conversations away from day to day implementation and reactivity. Because thinking about the future is often a matter of Gattaca-like technology driven shallow promotional videos.

In any given scenario, what does the day of your customer look like? What does your service provide in his daily trajectories? What are his frustrations, problems, and pains?

And more importantly, what does it mean for your organization to evolve in such a context?
Design Thinking is only focused on the end user: welcome Service Design
Design Thinking brings a real change in the innovation world. Design Thinking uses empathy as a starting building block. This approach puts the end user in the center. Design Thinking brings this welcome change. It disrupts institutions and companies that are too ego-centered. It shakes these companies that forget to talk with their customers. If we follow this path in an extreme way we could end up in another extreme. We could forget to take into account the internal perspective.

To fix this issue, we complement the Design Thinking approach with Service Design.

Service Design takes a holistic approach to the creation or improvement of services. In a Service Design approach, we complement the Front Stage with the Backstage. The Front Stage is what the user sees. The Back Stage, what we need to do to make it work. Service Design also looks at a service from a non-departmental manner. It's the customer/employee journey, that is important. Then the different silos that create the service. So, Service Design looks not only at one touchpoint. It looks at the interconnections of all elements of a service.

By using Service Design we create innovative Services that include every stakeholder. We see all behaviors, needs, and desires from all stakeholder as important. It's the alignment of these needs and desires that bring new business ideas to reality.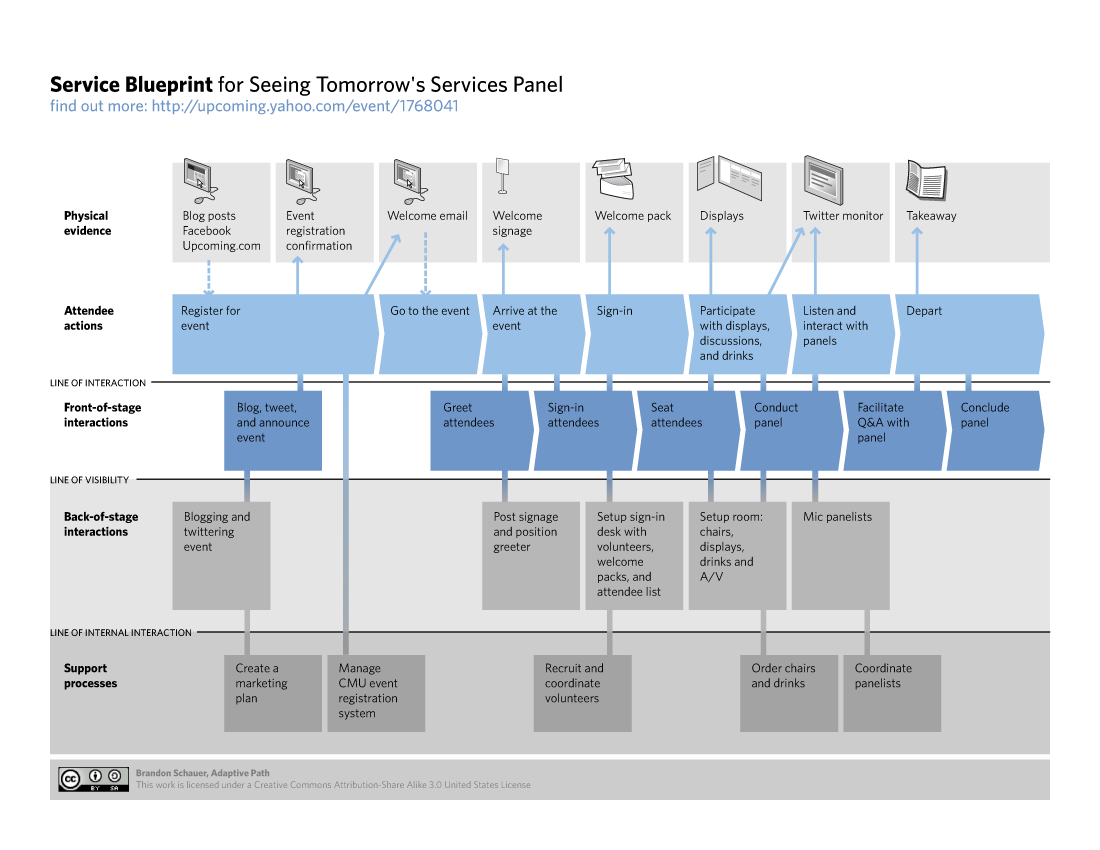 Design Thinking is one of the toolboxes
At Enigma, we don't want to be dictators of methodologies. We know that every method, every approach has its strength. It also has its own dangers and limitations. That's why our Lab always explores new tools, new methods, and new approaches.

We do that to complement our base toolbox which is Design Thinking. With such an approach we are able to adapt our toolbox to every project. This makes it possible to select the best available tools to fix a particular issue.
Start the conversation
Our team of experts is always happy to share and debate. Use the live chat bubble on the bottom right of your screen and start chatting with us.

We are impatient to know your opinion on the limits and powers of Design Thinking.
Check out how we use Design Thinking methods
Enigma designed, organized and led an ideation workshop over several days for the Radio Télévision Suisse (RTS). The goal was to generate innovative ideas based on design thinking methods to meet the SSR's objectives.