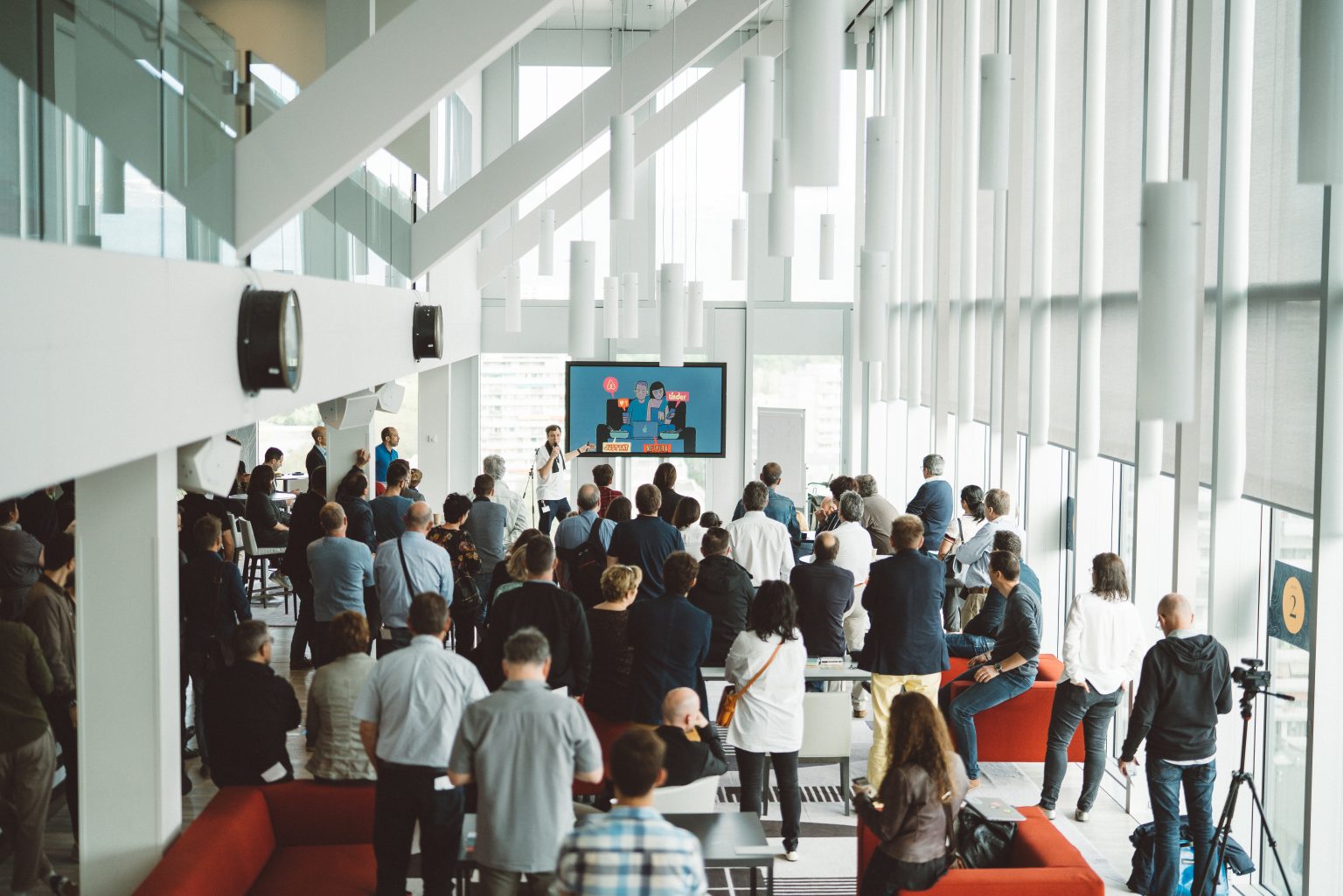 Ideation and innovation Workshop
RTS
Enigma designed, organized and led an ideation workshop over several days for the Radio Télévision Suisse (RTS). The goal was to generate innovative ideas based on design thinking methods to meet the SSR's objectives.
Ambition
The media sector is going through a difficult period, marked by changes in public behaviour in an increasingly digital world. For a public institution like RTS, intelligently adapting to market needs means facing various challenges. At the same time as the management and multiple departments of the RTS thought about how to tackle those, the institution wanted to call on the collective intelligence of its teams.

With this in mind, they called Enigma to organize a tailor-made workshop that encouraged participants to think creatively about ways to achieve their objectives in an innovative way.
Action
Enigma therefore organized an Ideation and Innovation cross functional Workshop, adapted to the diverse team and the needs communicated.

During the first day of the workshop, participants were trained to certain methods from "Design Thinking", an approach that places human systems at the centre of innovation issues and processes.

The following days were punctuated with iterative loops and brainstorming to generate a large number of ideas. Visual exchange means have been set up to encourage creativity and the effectiveness of the exercises. Finally, the prototyping method was used to make the ideas tangible and refine those. This method allows to visualize principles, processes and details.

This type of participatory workshop enabled the team to adapt to the needs of each group as well as to the requests of the project leaders over the days depending on the results. Innovative methods of service design and design thinking allow intellectual freedom leading to innovative concepts. Coming from different fields, participants were able to exchange and bring varied perspectives and feedback on the various topics addressed.

Finally, Enigma consolidated the results of the workshops, tests and prototypes in strategic reports. This process resulted in clear and comprehensive scenarios to present to the Board of Directors.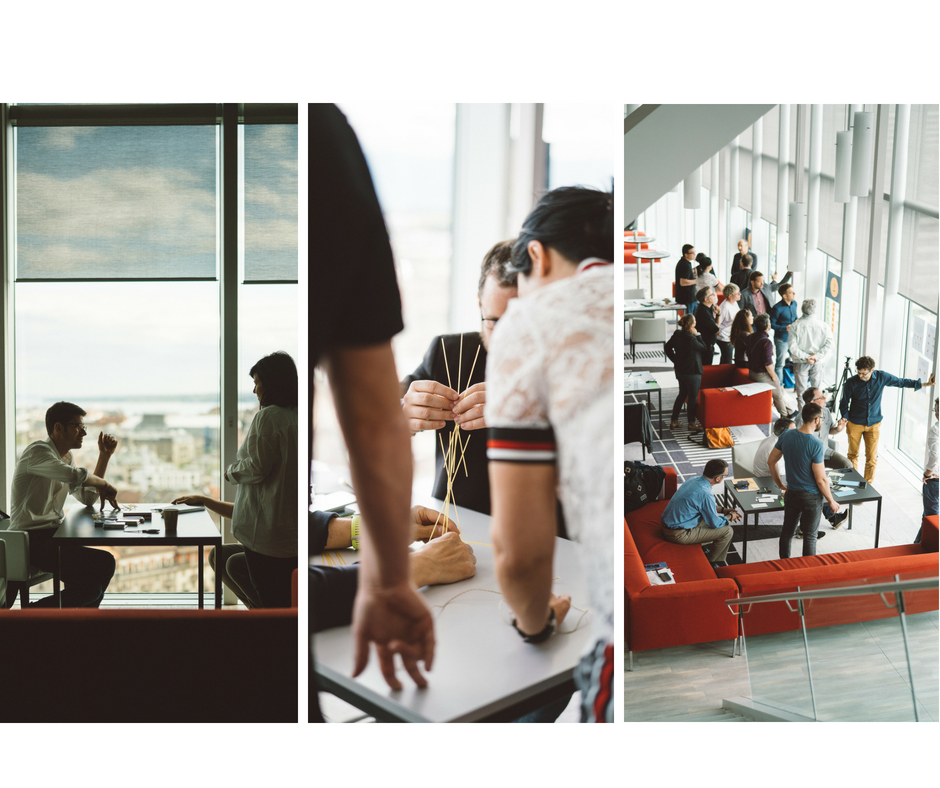 Impact
Over 1300 ideas were generated during the three days. About a hundred of them have been deepened and prototyped in order to be proposed to the company's management and rapidly implemented.



The approach chosen, based on Design Thinking, gave a certain freedom to the participants and this creative context allowed the creation of original and unconstrained ideas.

Stimulated by the different phases of inspiration and supported by Enigma's specialists, the ideation process gave rise to many very interesting discussions and opened up the field of possibilities for RTS.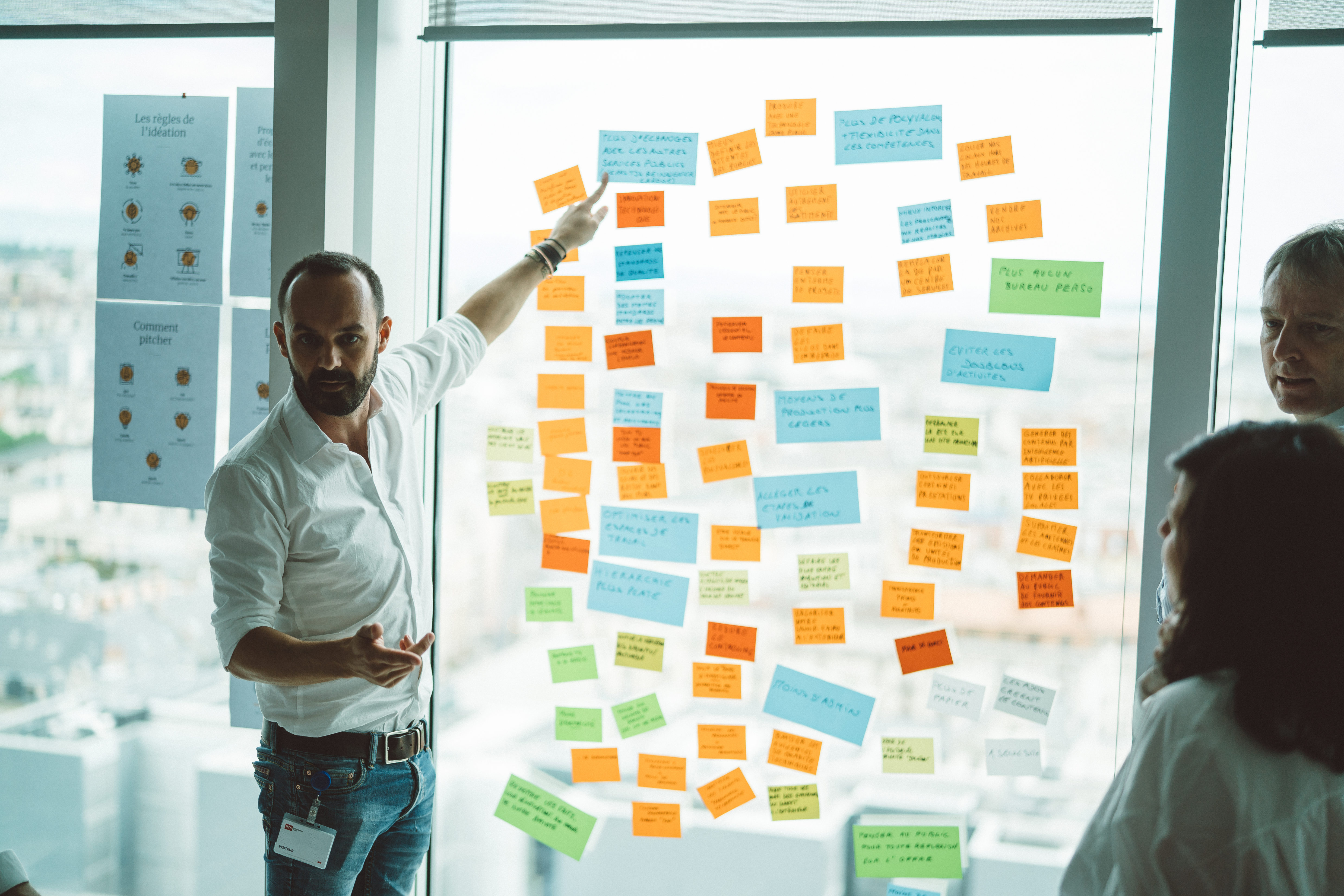 Design Thinking it's not enough
Design Thinking is more than a buzzword. Today we want to explore the limitations of Design Thinking. Design Thinking is a great start for innovating in many disciplines. But Design Thinking as a few drawbacks that we need to fix.