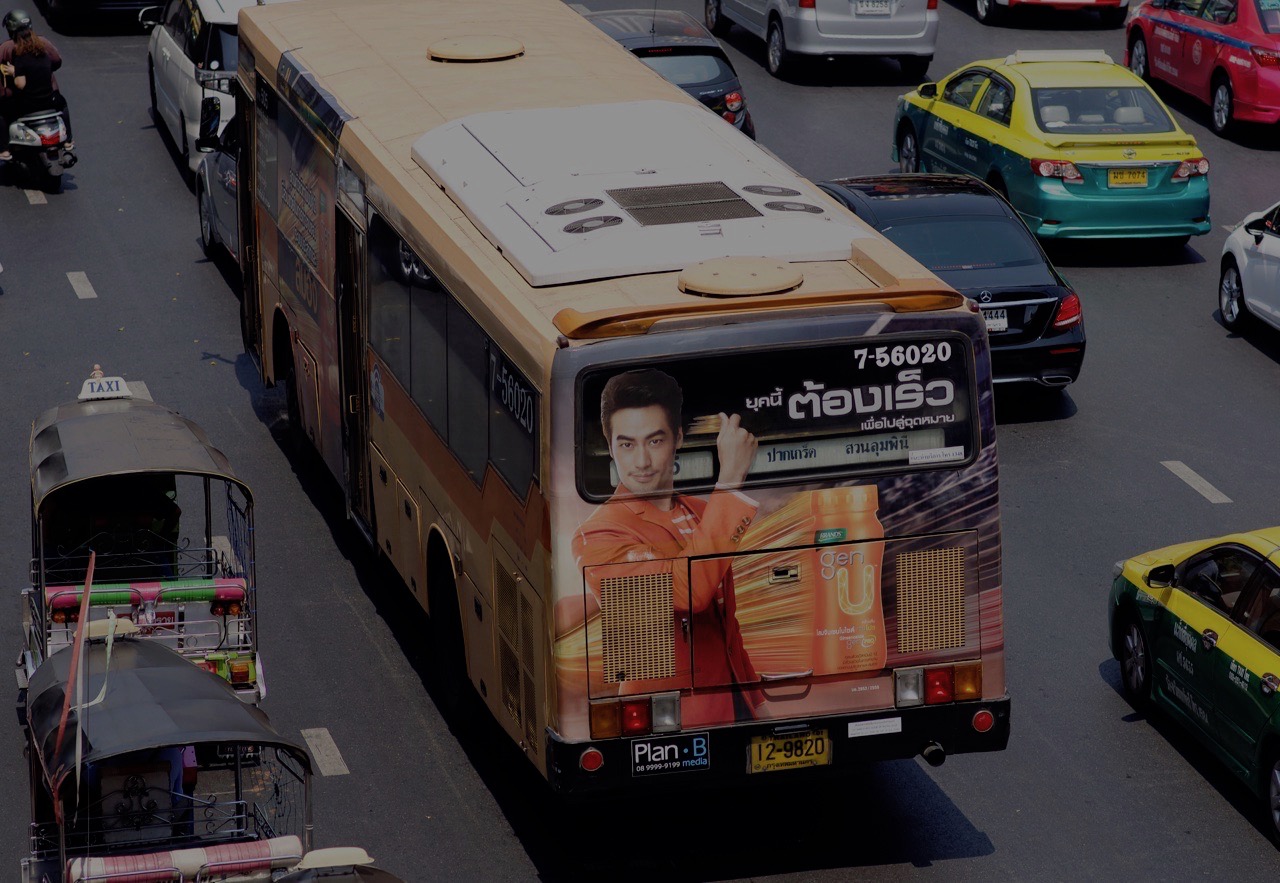 March 9, 2017
Neuromarketing study of Ads in Bangkok, Thailand
Enigma opened a pop-up office in Bangkok for one week. During this time we sent out our researchers out in the street. Our lab came back with an analysis. They analyzed the usage of the neuromarketing triggers in the local Advertising.
We are here in Bangkok and we took the opportunity to conduct a study and advertising around the city.rnrIt's a city of full advertising and what we did is we studied what are the neural marketing triggers, that are mostly used to create attention and retain attention. We studied more than 125 ads and present them the results.rnrIt was very interesting results that we found, the first trigger was alert. So most of the ads sell a discount. Trigger number two was passion, so it's really something that creates attention because of a passionate a picture, colors or text. And the third and fourth figure were trust and prestige, so that's quite interesting to have alert at first Olivier why?rnrit's weird because it's really about selling a discount more than anything as you said, but what is interesting is the third ones who have trust. Because Trust is one of the less efficient trigger to use in in advertising. Trust is something that was really well in PR or in branding, but in advertising it usually fails, it doesn't work.rnrAnd probably one thing that we can add is, there's a lot of improvement obstacle because we found that in almost half of the ads there was only one trigger. So the second trigger was missing, that means the ad has not created this strong personality.rnrIt make it a bit monotonous. Yes, exactly.
The research process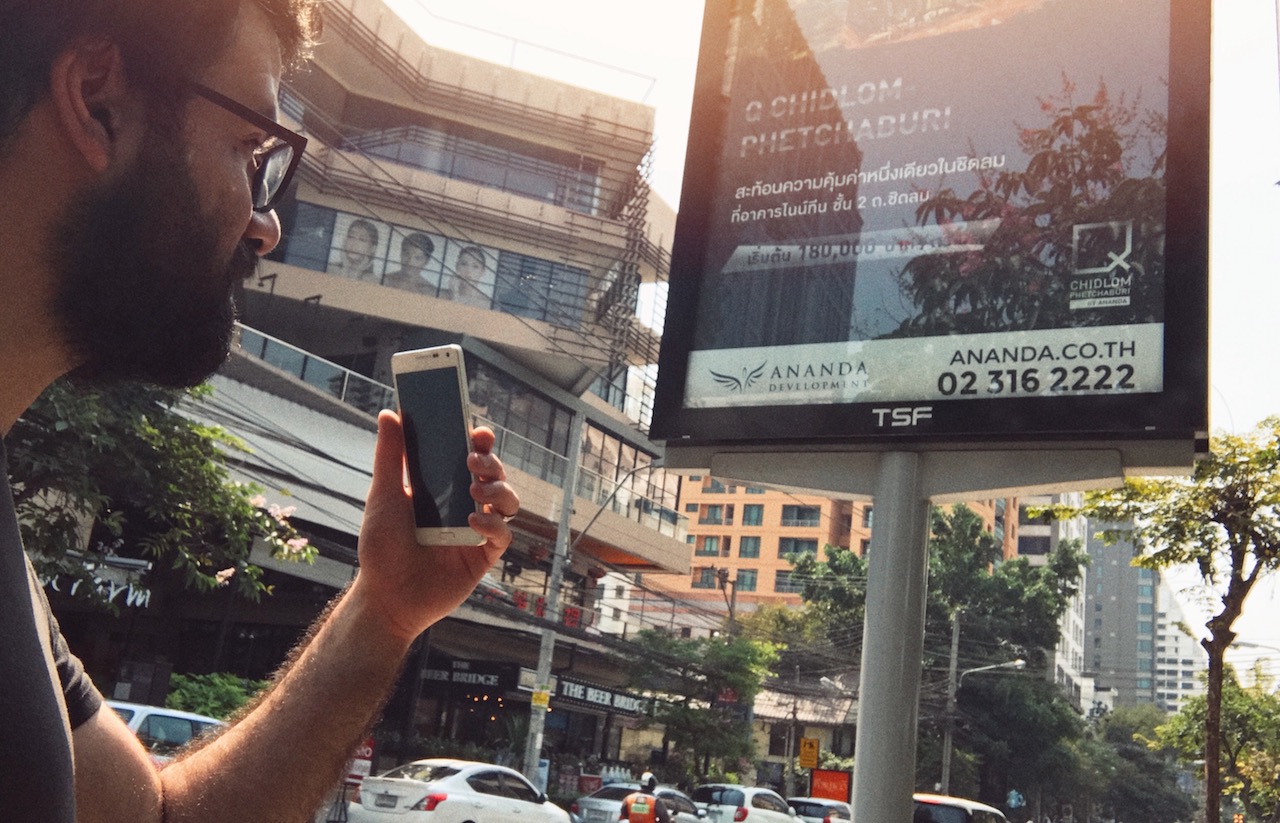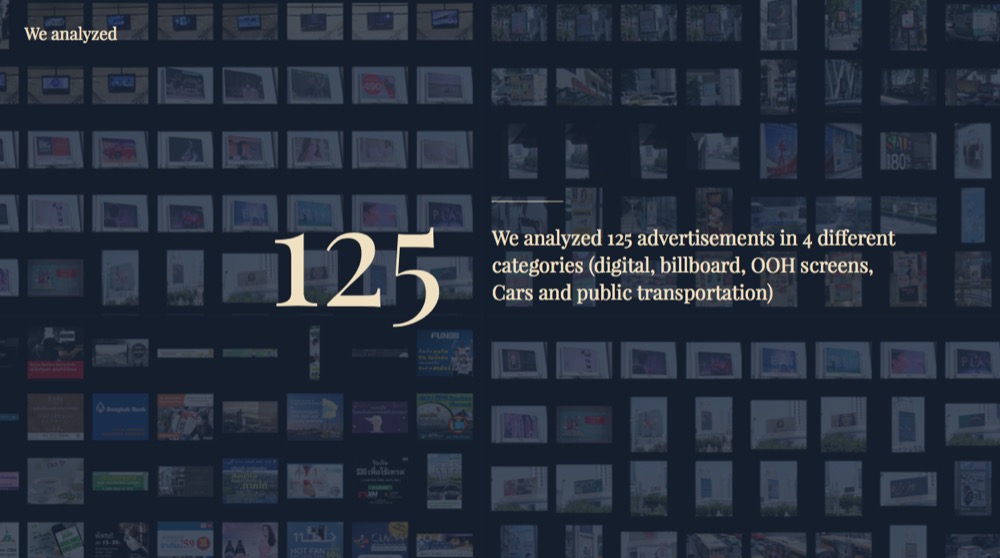 We analyzed 125 different advertisements displayed in the city of Bangkok. The advertisements are in four categories: billboards (31.2%), out of home screens (31.2%), online (29.6%) and transportation (8%).



The study uses the fascination triggers framework developed by author Sally Hogshead as a basis. For each ad we analyzed the existence of the seven following triggers:



Power


Innovation


Mystique


Alert


Trust


Prestige


Passion


Each advertisement should have a primary and secondary trigger. By doing so the ad will fully fascinate the audience.
The results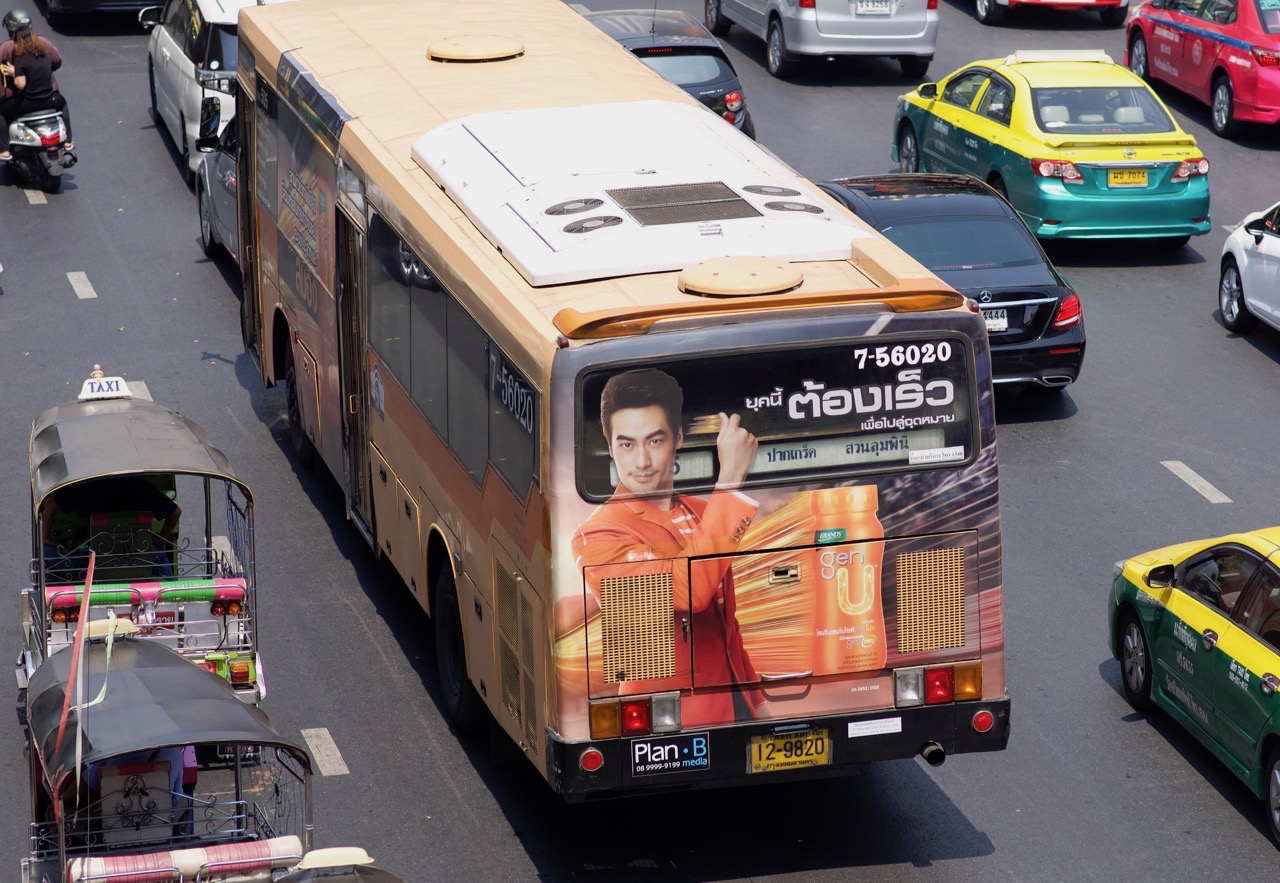 Main trigger
In Bangkok, on the day of the analysis, the main trigger used in advertising was "Alert" (21.6%). The effect of this trigger is to create a sense of urgency and need. The typical way to put in place the "Alert" trigger is to use discounts or notions of "limited edition" or time urgency. The second most used main trigger was "Passion" that accounts for 16.8% of the ads analyzed. The "Passion" trigger creates fascination on the viewer by using strong emotions. What is especially interesting in the Thai market is the use of the "trust" trigger (15.2%) in advertising. It's the third most used primary trigger. The "trust" trigger fascinates people by building loyalty. At Enigma, we always explain that this trigger shouldn't be used in advertising. Until now, there was no advertising campaign that uses the "trust" trigger that performed. Trust is not something that you brag about, it's something that you experience. You don't tell people that you are reliable to make them believe it. You are reliable and then people feel it. And from there they believe it.
Secondary trigger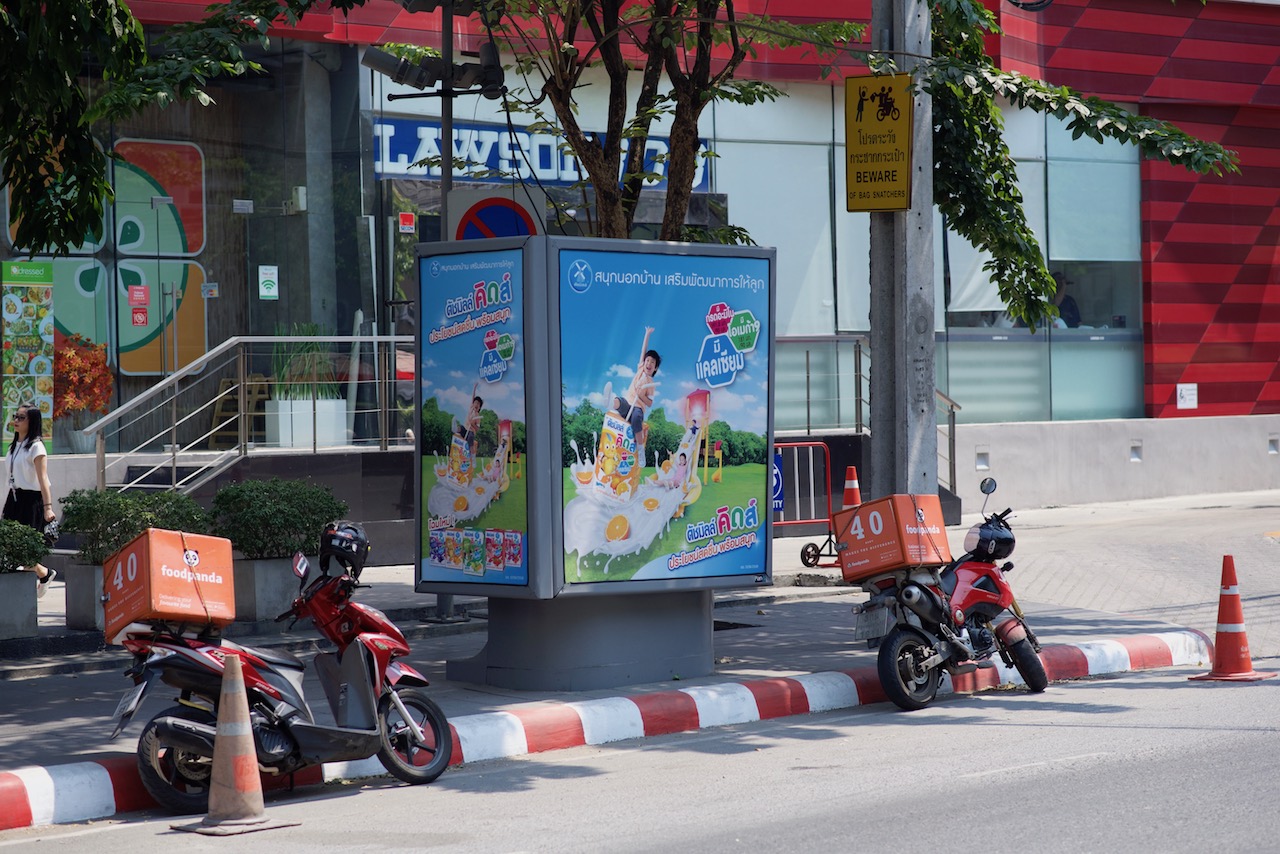 Most of the advertisements didn't have a secondary trigger (44%). This number is huge. It means that most of the ads are monotonous. They only use one emotion to speak to consumers. Imagine talking to someone who is only able to speak about one subject and always in the same manner. You get bored. That is why there is the secondary trigger. The secondary neuromarketing trigger gives depth to your message.



The second and third most used secondary triggers are again "Alert" (13.6%) and "Passion" (13.6%).
Insights
There are a few learnings that are applicable to any industry and product in the market analyzed. You can outperform your competitors in Bangkok just by using a secondary trigger. You will already beat 44% of the competition.

The second learning that can be generalized is about the "trust" trigger. As said before, let others use it and fail. This trigger which is highly used as a primary trigger (15.2%) is not one to use in advertising. This doesn't mean that you can't use it in other forms in the customer journey.

Bangkok is a marketplace where the "innovation" trigger is the forgotten trigger. As the primary trigger, it is used only 4% of the time. As the secondary trigger, it is used also only 4% of the time. Why? The "innovation" trigger is also called "Rebellion". When you use this trigger you change the game. When everyone uses colorful photography, you go for black and white. The "innovation" trigger is all about being always different and on the edge.

We suppose that this trigger is the less used one because of the Thai culture. Thai people see attitudes like respect, self-control, and a non-confrontation as key. This means that the usage of the "innovation" trigger in Bangkok and Thailand would be twice as powerful to stand out in the crowd. But be ready for a cultural clash that will generate a lot of discussions and debate.
More about neuromarketing
We did a research for the Swiss Market that analyzes the neuromarketing triggers and 59 other control points.

This study called the Full Potential Marketing Study 2016 is available for download.
What trigger combination should you use?
The learnings of such a study have to be customized for each company. If your company or products need to follow the crowd, then you should use the most used triggers. If you are eager to stand out in the crowd, then look at the less used triggers and play with them for your next campaign.
Contact our experts to discover how to use neuromarketing to outperform your competition.
You may be interested in this article about business storytelling.
In fact, stories have more impact on your audience and you might need to learn how to use it in your business.