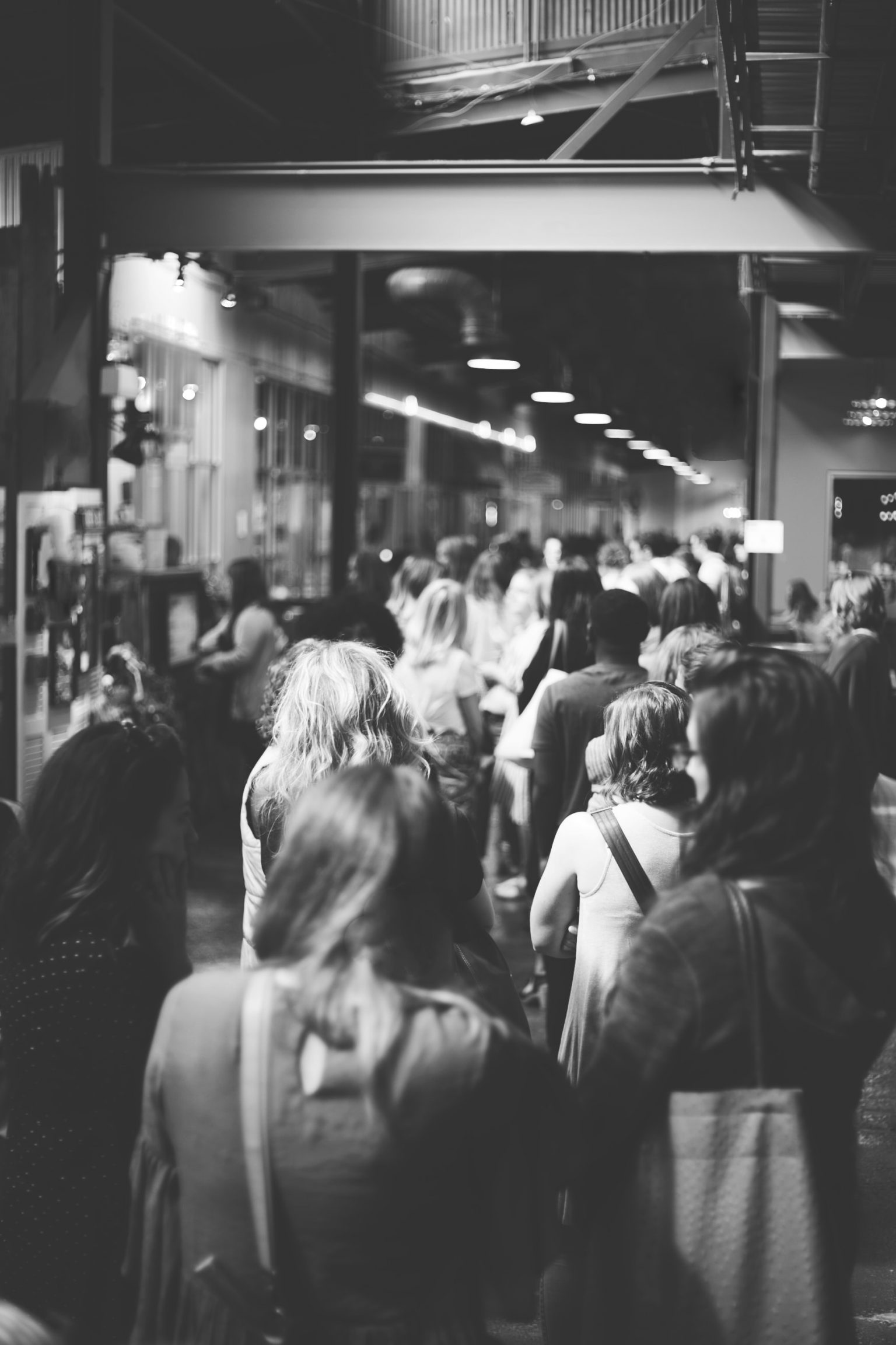 August 15, 2019
Struggling to get more leads?
Learn how Inbound Marketing can help you generate more, better-qualified leads for your business. Know your potential customers, give them the information they need when they need it, and firmly drive them to a purchase.

(PS: Here we explain everything about Inbound Marketing!)
Inbound Marketing: the lead-generation magic pill
Imagine this: you open your mailbox. You start scrolling through hundreds of irrelevant marketing emails.

"Book your vacation to Ibiza now" (you just got back from a trip, so no vacation plans anytime soon). "How to ensure you are choosing the right school for your kids" (You DON'T have any kids, nor are you planning on having them in the near future). "How to raise the TripAdvisor ranking of your restaurant!" (You don't even know how to carry a tray).

But then suddenly: "5 steps to creating a unique logo" catches your attention. How did they know you were about to register your start-up? And how did they guess you were still in need of a solid corporate identity? 

They probably knew because they are using a new, organic and digital kind of marketing called Inbound Marketing. Inbound Marketing is based on big data.  Unlike the companies with irrelevant emails, this graphic design agency is capitalizing on relevant and realistic leads. People like you, who are actually interested in their services. People who are likely to be potential customers. But how do they do that? 

Finding new customers is a day-to-day concern for almost all companies. It's easy to get stuck in this struggle. And eventually, you settle for a short-term solution that will most likely only attract very few new leads. So, before you start getting overwhelmed with this problem, take a step back. We're going to show how you can avoid it.
Challenging the status quo
Traditionally, lead generation was achieved through the principle of sales and recommendations. Some lucky ones would occasionally be successful in this quest by the use of traditional advertising. This is the way people have been doing sales for years. However, this strategy of finding new leads is not an efficient customer acquisition process. Because it implies a huge loss of time and resources, while you try to convince people that didn't even need your services in the first place.

It's time to approach this issue in a different way and ask yourself the right questions: Which reaction do you want to generate? Who are you speaking to? You need to challenge the traditional way of customer acquisition. The way there brings us back to the basics of marketing; the right message, directed to the right people, at the right moment. Getting new leads should follow the same logic.
The basics
Hubspot discovered that 94% of consumers have discontinued communications with a company because of irrelevant promotions or messages.

Instead of sending general and trying-to-be-catchy newsletters to a list of people you bought on the internet, try to put yourself in the shoes of your potential customer. Who are they? Which jobs do they need to accomplish? Which struggles are they facing? Where are they finding the information they need?

Basically, you're creating a persona representing your customer. Only by doing so will you be able to identify their buyer's journey, enabling you to create valuable content for each step of their expedition. This valuable content can come in the shape of relevant tips and tricks, such as how to create your logo, or in a free feature, like a discount code. 
Only the leads you want and need
This process is particularly powerful in order to identify and attract leads that are qualified for your business. If you base your marketing on the inbound philosophy, you won't lose money on people not being actually interested in what you are offering. Knowing the persona and their buyer process will help you target only people you know are interested in the content you're delivering them – a process also known as targeting. 
Inbound marketing as a long-term solution
85% of expert marketers say that lead generation marketing is the most important element in their marketing arsenal. Yet only 42% of business owners have an active plan in place.

In the last couple of years, a new marketing movement has emerged: Inbound marketing. The idea is simple: you deliver solutions that have a positive impact on your future customers as well as your current customers.

By attracting, engaging and delighting people with valuable and targeted content, you will be able to grow a sustainable basis of leads trusting your business. The content you present to them will either trigger a hedonic or a utilitarian appeal in the recipient of your marketing message.

Hedonic appeal: if your content manages to cause the recipient joy, pleasure or satisfaction, it will motivate them to keep reading, or to follow a potential call to action (CTA).

Utilitarian appeal (basically a fancy way of saying the message is useful to the recipient): if your content manages to appear relevant to the reader's current needs and questions – such as the steps to a logo for the soon-to-be start-up owner, then tadaaa: you have a new reliable lead. 
How to keep them hooked
51% of customers will never do business with that company again after one negative experience.

Inbound marketing doesn't only allow you to acquire new leads, it enables you to nurture them. The inbound philosophy is based on a flywheel; attract, engage, delight. But only the people that are actually relevant to the product or service you are offering. It's going to be really hard, essentially impossible, to convince somebody that they need a new fridge when they just bought one.

So this is how you can make sure to generate more and longer-lasting leads that hopefully turn into loyal customers:






Anticipate and sketch a visual image of your potential customer




Identifying which aspects of the service you offer might be relevant to them




Target them with that specific piece of information in an appealing way



Not sure if Inbound Marketing is the right tactic for your business?
Take the test now!