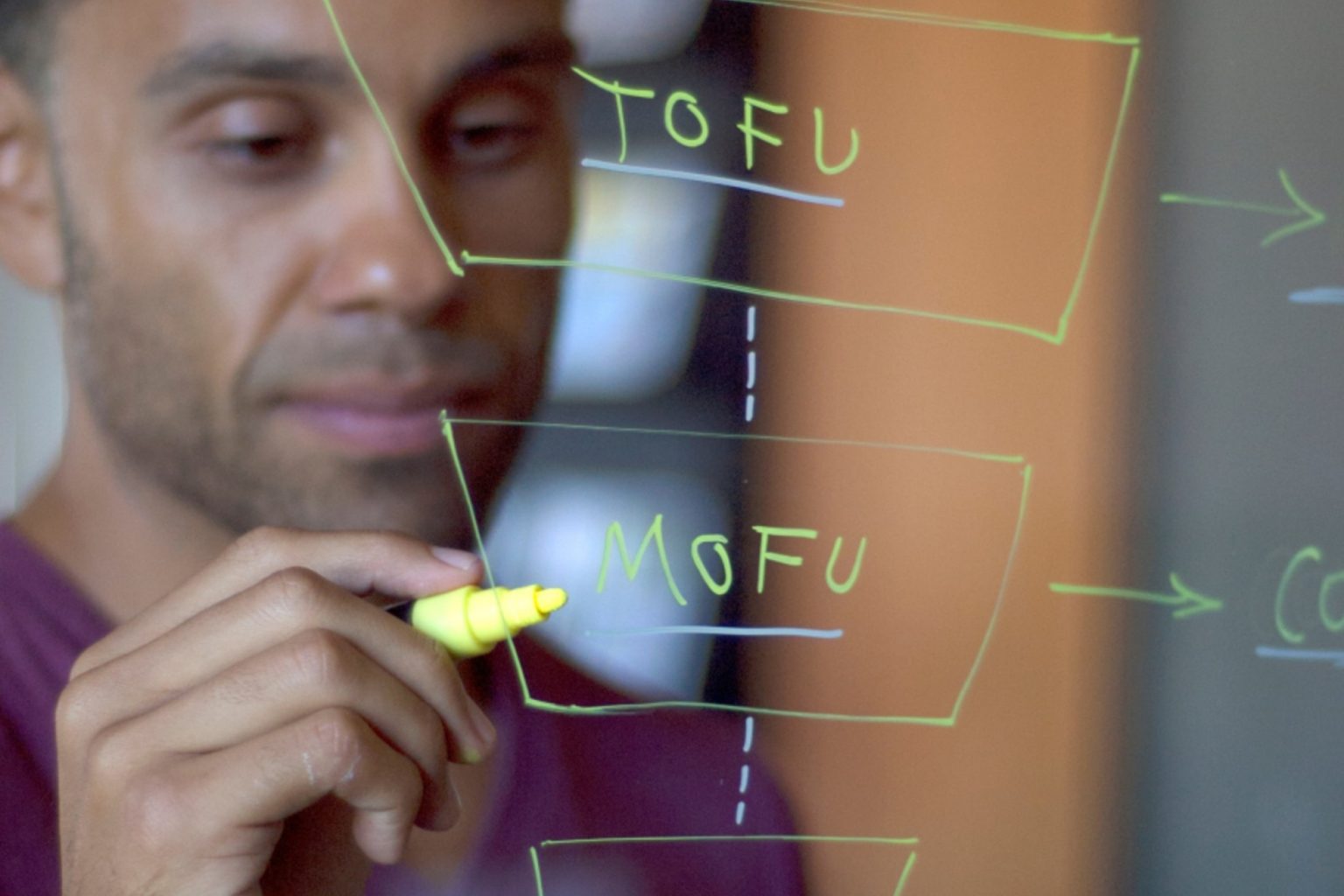 August 12, 2019
How Inbound marketing can help you step up your game
The world has changed, so marketing has to change as well. Broadcasting messages and ads to the whole world hoping to reach some people who actually care about your offer is nonsense. It used to be the only way, so we all did it. But there's a better approach now. Inbound marketing is perfectly fit for a Google-based world: you put all your efforts into attracting people who are actually looking for something you can help them with.
For decades, marketing used to be a rather aggressive field. Brands would "fight" for market shares. They would address "targets". They would, essentially, besiege their potential customers until some of them finally gave in and bought something.

Of course, it brought results. But as a consequence, people went increasingly fed up with marketing. They now use ad blockers. They demand corporate transparency and product traceability. They compare, they research online, they share their experiences with friends and strangers. In fact, they do all of this because they don't really trust brands anymore.

94% of consumers have discontinued communications with a company because of irrelevant promotions or messages. 

74% of people are likely to switch brands if they find the purchasing process too difficult. 

51% of customers will never do business with that company again after one negative experience. Those numbers are telling.
Brands used to show off, now they have to deliver
At Enigma, we believe that in a world of algorithms, artificial intelligence, and global word of mouth, companies and organizations can't just look great anymore. They have to be great at what they do.

Indeed, 93% of consumers said they are more likely to remain loyal customers of companies with remarkable service. 

77% of consumers shared positive experiences with their friends or on social media and review sites in the last year.

Positive experiences mean turning your customers in promoters of your brand, and loyal customers. By satisfying their needs… Doesn't that sound like a win-win situation? And pretty logical, right? This is key to long-term business growth.
How to create meaningful experiences
Adopting a business philosophy about helping people. Helping them by actually caring about their problem and how you can help solve those.

This is the inbound approach. A human way of doing business. Building meaningful relationships. Approaching prospects, clients, and even strangers, on their own terms, by means they value.

You are an expert in your field. Well, inbound is about sharing your knowledge with those who may be interested in it. It's a conversation with your audience, not a monologue. 

You probably have been in touch with brands that already do inbound. Remember that problem-solving blog post? That tutorial that helped you out? The product review that helped you make your final decision?

The recipe to create value is pretty simple and known. Just hard to stick to. The right information to the right person at the right time, every single time. 

In this detailed article, we tell you how inbound marketing can help you get more, better-qualified leads for your business.

Read: Struggling to get more leads?

This goes beyond your marketing team. It concerns every employee of your company. 
More than a strategy
Inbound is a state of mind as well as a business strategy. But why should you adopt the inbound marketing approach? Well, inbound can help increase your generation of leads by 54% while saving money at the same time. And that's just one example.

In this detailed article, we'll introduce you to the 4 main benefits of inbound marketing:




Generating (more) website traffic and qualified leads 




Creating brand authority




Getting more revenue




Enhancing company culture



You'll quickly understand the reason why you should switch to inbound marketing today, rather than tomorrow. 
Read: What Inbound Marketing can do for you
Inbound isn't some sort of marketing fantasy
All over the world, there are big players using inbound marketing.




Spotify: a better model of buying music, built around you and your tastes. It changes over time based on its learning. The whole service is better and user-centered.




Amazon: disrupted virtually the way to buy anything. Cheap, convenient, better service. 




Uber: it drives you around, just like taxis, but it changed the game thanks to a better go-to-market and a better service model. 



Their common point? They are companies that leverage data to create a personalized experience for each person. From marketing to sales, to service. 
How do you actually do inbound?
The inbound methodology provides a framework. It helps to align everyone in your business to understands your current and future customers better.

The methodology illustrates three stages: attract, engage, delight. These stages apply to everyone in your company. Attracting is not the role of marketing, nor is engaging the role of sales.

Let us walk you through how you can build strong relationships by leveraging these three phases. 



Attract

: focus on attracting prospects and customers by adding value during their customer journey. This is done through relevant and helpful content. 



Engage

: this stage starts when a person takes the desired action; starts reading your blog post for example. Here starts the relationship. You begin to collect information about the individual (personal information, tracking their actions…). But the focus is to build trust. Provide solutions and answer questions, always creating value for the person engaged.



Delight

: provide an amazing experience at every interaction. Show that you go the extra-mile. Exceed expectations. So much that they'll want to talk about it to their friends and families. 



The basics of an inbound strategy
Keep in mind some easy principles to guide your interactions with prospects or customers. It should help you shape your communication.




Be consistent 




Contextualize 




Clarity is key 




Personalize 




Empathize



But it's not only about what you say. 
Your
company purpose
plays an important role. If you want to attract people that need your help, you need to understand what your company was made to do. Your purpose, your why, that includes but goes beyond vision and mission. It should be clear for your employees, and customers. 
To understand those customers, you can create
buyer personas
. Those representations of ideal customers, based on real data and some educated speculations, help to have a unified sense of who you are targeting and how to serve them best. 
In this detailed article, we'll tell you all about these fictional characters that you can use as a guide to creating better targeted, more relevant and more efficient marketing actions.
Read: How to create an ideal buyer persona
The
customer journey
then helps us understand the way they interact with you and when. What is their mindsets and objective at each step: from awareness to consideration and decision.
Now how can we link all these information together, learn, gather more information, and optimize? There are tools that help you to bring your inbound strategy on the road to success. 
The most important tool is a CRM. A platform that help you manage the entire customer journey and customer relationships. It is a contacts database, which is the core of inbound, as it help you track all the different individuals that are in contact with your business. And personalize this contact. 
A continuous evolution
Behaviors evolve. Your tool and strategy should too. Keep an eye on these changes, the new trends, changing interests of your personas. Don't forget, your audience is just like you; seeking for conveniency and the most enjoyable experience. 

You need to be ready to adapt your strategy, and the experience you propose.

Embrace forward-thinking ideas, test which channels works best for your business and your target audience. Foster better relationships. The Inbound movement is on.