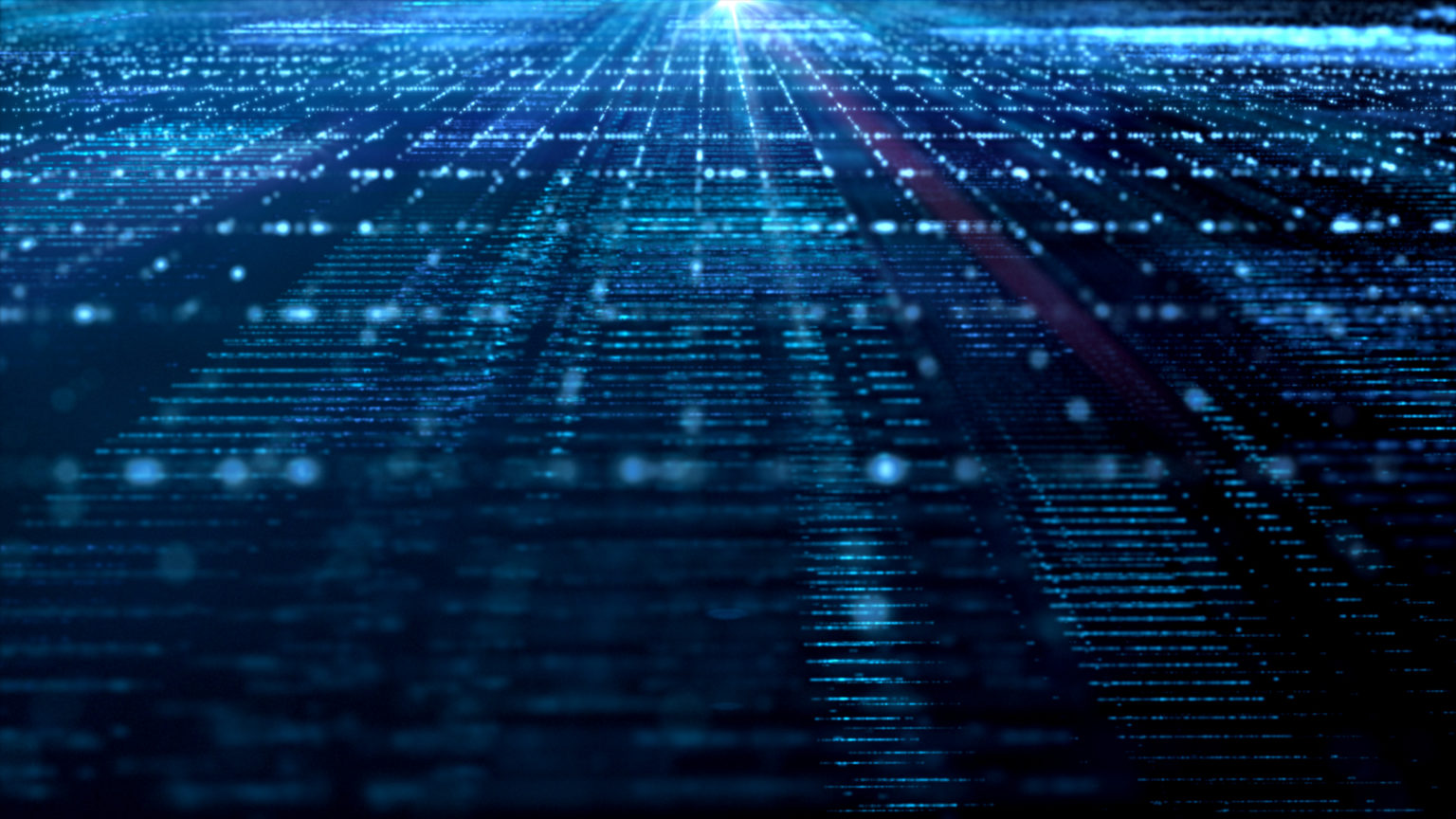 December 30, 2021
What Advertisers Should Understand About The Third Party Cookies-Phase Out
For a long time, third-party cookies have been a key tool for advertisers seeking to collect data and analyze users' digital behavior on multiple devices. Tracking is the cornerstone of digital advertising as we know it and practice it today.
But things are about to change. Firefox, Criteo, and Apple's Safari (with the new iOS14 update) have turned off third-party cookies. Google Chrome has also announced set dates when marketing cookies will gradually become obsolete.
A cookie-less world coupled with new privacy measures limits cross-device targeting, sweeping across multiple devices including desktops, smartphones, and tablets.
The "demise of third-party cookies" has long been rumored. But all the same, the entire digital marketing industry still feels the death of marketing cookies depicts a watershed moment.
So, how can a digital marketer or publisher successfully adapt to the new ecosystem, make the most of their marketing investment, and generate sustainable revenue?
Let's explore what lies ahead for the digital marketing world.
Brief Look at The Anticipated Cookie Phase-Out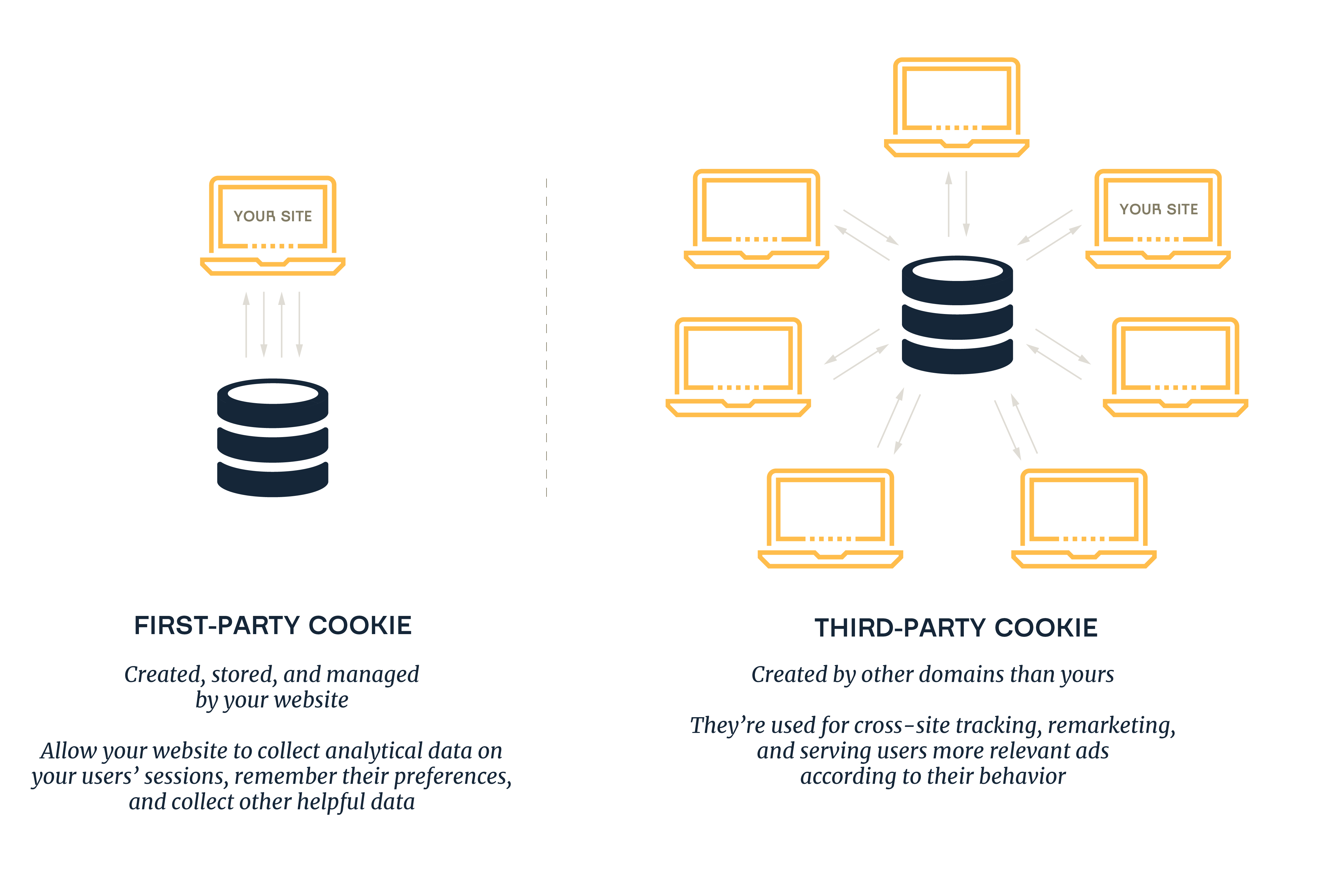 Cookies help collect useful information from target customers, allowing marketers to design tailored advertisement tactics. It's this advantage that forms the basis of the ad-funded content economic blueprint. The vast ad ecosystem is supported by the use of marketing cookies, with a multitude of tech companies having active business models linked to this ad ecosystem.
That's why marketers expect the third-party cookie ban to impact the very foundation of the internet. Now, given the reach and dominance of most search engines, a cookie-less world can bring about far-reaching knock-on effects on the internet as you understand it.
In its current state, the ad tech ecosystem is already markedly fragmented—best showcased by the ad tech lumascape. This online map shows there's a sizeable number of companies and actors playing a role in internet advertising making use of cookies alongside cookie matching to support the ecosystem. For these reasons, many actors have a desire to preserve it. But with the fragmented ad tech landscape shifting, the online ecosystem has to adapt to meet the privacy demands while also taking into account the need to improve the user's experience.
How Advertisers And Marketers Plan to Operate in the Third-Party Cookie Phase-Out Ecosystem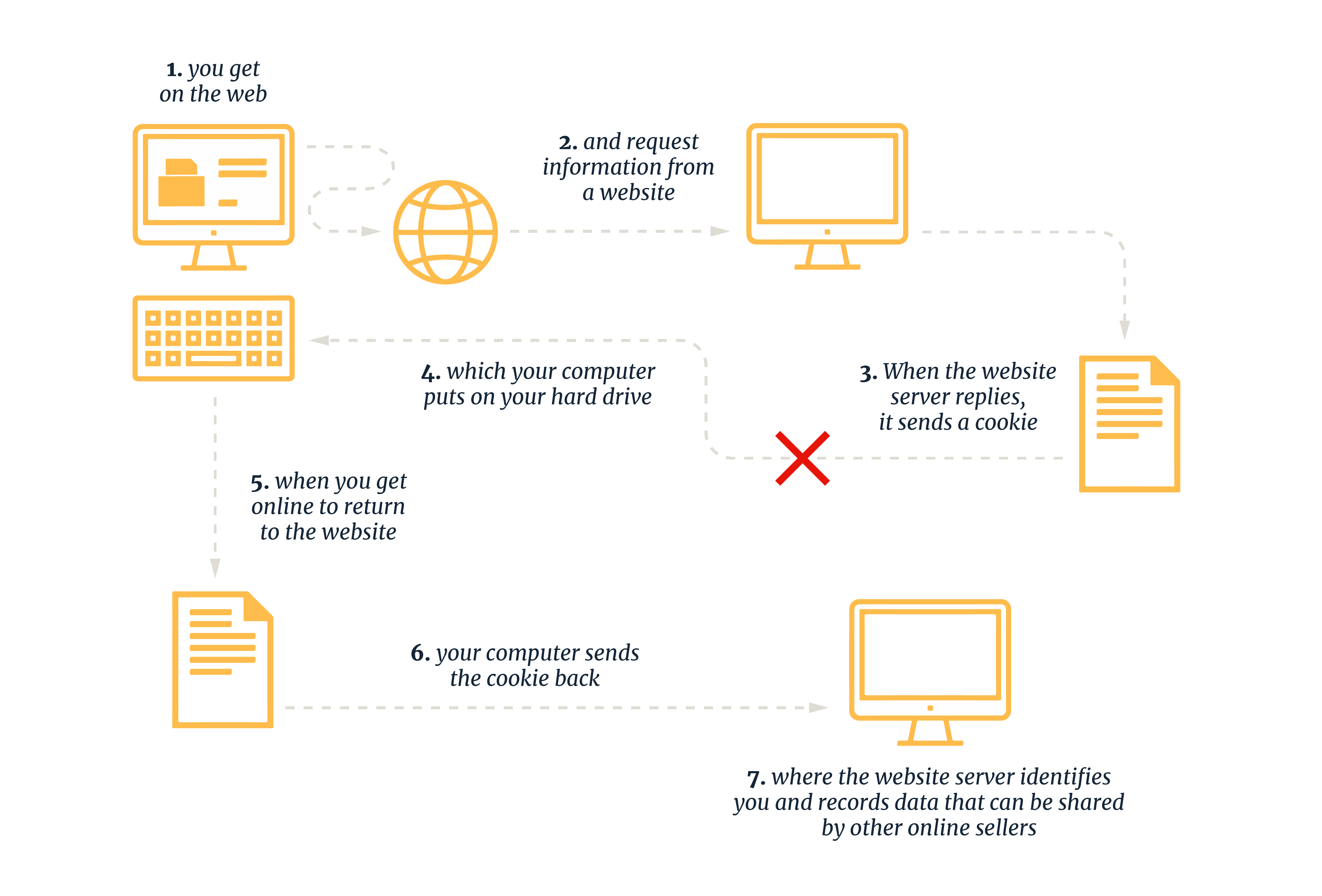 In a post cookie era, users have a choice to make. In step number 3, the server used to send a cookie to the user who now has a choice to accept or refuse it. What about marketers? They will have limited signals to evaluate if they're targeting the ideal audience. That means the mode by which digital marketers will use to measure attention is of great significance in bolstering the economic framework. Another thing, digital marketers will feel a need to possess their own first-party data for purposes of media activation. Bearing that in mind, you can expect to see a vast number of advertisers shifting to an in-house model.
Establishing a first-party connection with your audience will be a key step if you want to understand your target group and their constantly changing trends (in the absence of the third-party cookies). That's why you're more likely to see advertisers wanting to associate directly with publishers to assess the performance of their marketing spend in relation to their direct sales.
Moreover, actors focusing on providing targeting solutions driven by first-party data and leveraging intricate audience modeling solutions will offer an avenue for marketers to reach their target customers in the post-cookie era.
One other area marketers will see fit to focus on is the continuous need to clearly understand an ever-changing audience. Categorizing an audience on the basis of their interest will be a sure way for marketers to tailor their campaigns by maximizing on real-time buying markers. For an advertiser, this may mean leveraging machine learning technology with robust data processing capabilities to make the most of this meaningful data.
Today, new advertising substitutes are emerging to ensure your online brand can survive without marketing cookies. Let's discuss some of the critical elements surrounding Privacy Pivots and the post cookie era.
1. Google will still track users' patterns
Although Google doesn't plan to invest in methods that track user patterns, it intends to invest in less invasive alternatives. For instance, Google's Privacy development team has seen excellent advertising outcomes from FloC, an emerging technology used to track groups of people instead of individuals.
Google announced that FLoC – Federated Learning of Cohorts – could avoid using marketing cookies to advertise and track individuals within crowds of subjects with shared interests. More importantly, Chrome plans to test FLoC-based plug-ins soon. Additionally, Chrome intends to offer the first end-user control as they end the trial stage when they receive feedback from marketers and critical players in the industry.
2. Google doesn't plan to ban all advertising cookies
Google will not ban all cookie-fueled advertising strategies. It only plans to eliminate third-party marketing cookies on all its browsers. First-party cookies that help track basic data relating to your website's visitors will remain safe. In fact, according to the recent Google announcement on the phase-out, the tech company refers to the first-party cookie as "vital." Therefore, all first-party information your company receives from website visitors remains unaffected.
3. Many advertisers saw the phase-out approaching
While the phase-out may seem drastic, it wasn't entirely farfetched. Recently, multiple authorities have been debating the importance of data privacy. For instance, the EU recently ruled that all European users must consent to analytics cookies after logging on to any website. But if they choose not to, the website will not drop third-party tracking marketing cookies.
The EU ruling indicates that advertisers no longer have to rely on opt-in cookies, which means the website displays marketing cookies that improve the user's browsing experience. That said, websites don't need to capture log-in consent before the cookies are used on the browser.
4. The phase-out encourages innovation in marketing and advertising
The third-party cookie phase-out means that online brands must be adaptable and seek other alternatives. So, as privacy regulations continue to rise, it may be an excellent opportunity for brands to consider less invasive advertising alternatives if the governing bodies render their marketing campaigns obsolete.
Planning for 3rd-Party Cookies Phase-Out
The best way to enhance your marketing campaigns is to be on the lookout for emerging trends related to the third-party cookies phase-out and other moves that can impact your brand. If your marketing strategies overly rely on cookies, it's better to seek other alternatives to avoid redundancy.
Moreover, you can revitalize older and effective strategies such as contextual advertising. With contextual advertising, it's easier to circulate targeted pay-per-click adverts on websites with similar keywords as the ads you're using. That way, if you deal with furniture, all your pay-per-click ads show furniture-oriented websites.
Another factor that you could consider is how you use and leverage data. Your advertising campaigns should use alternative tools to track data without relying on third-party cookies. Your brand should implement solutions that aim to reach the target audience without infringing on their privacy in the ever-changing technological world.
Enigma partners with TEADS platform to build on programmatic advertising, a platform that allows targeting without using cookies. It's a great example of a company that succeeded in adapting itself to the context we live in.
Learn more about the way we drive digital campaigns and how we can help you amplify your voice, even in a world without 3rd party cookies.