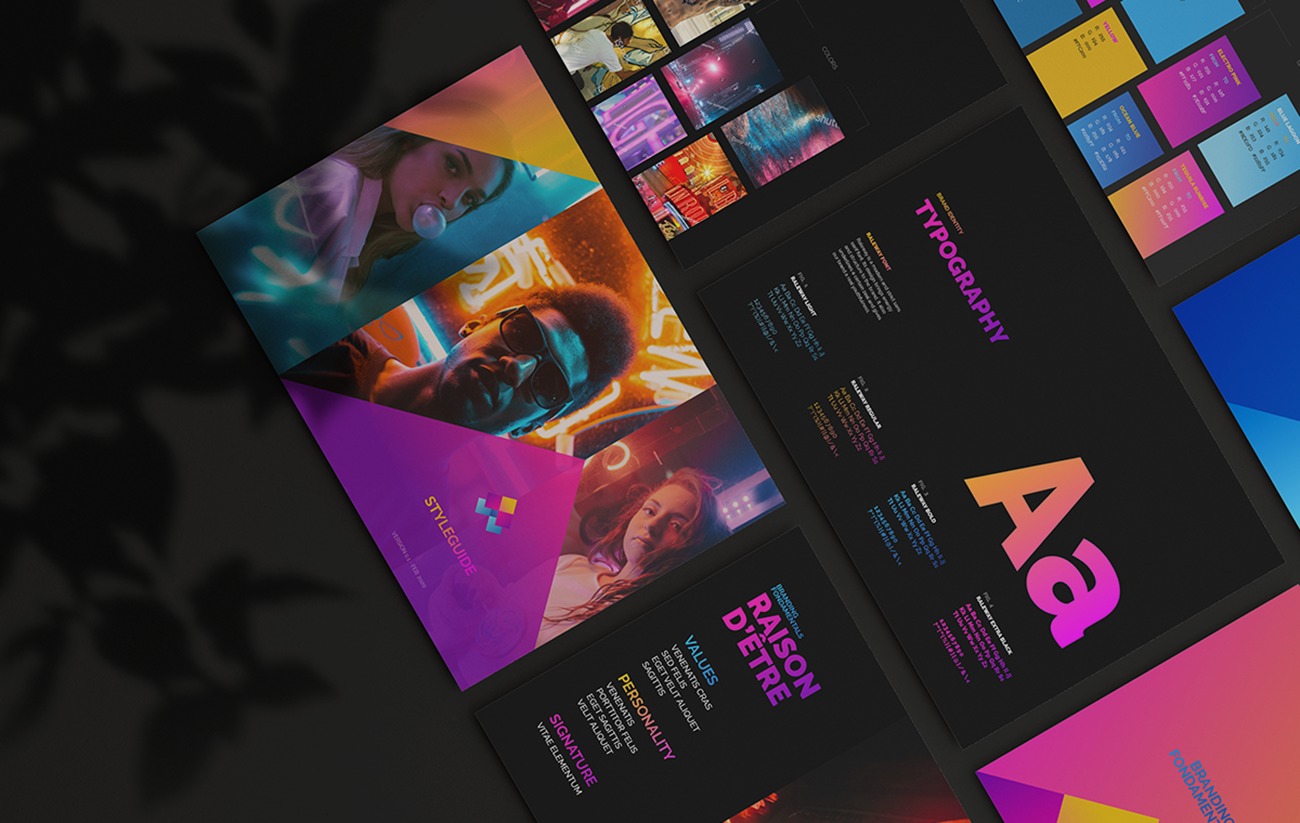 A new brand to achieve an ambitious strategy on the Banking and Fintech markets
Sopra Banking Software
To help Paris-based, global company Sopra Banking Software successfully rebrand, we had to dive into the deep personality of the company. We had to understand all the intricate layers: market, clients, products, internal culture, group philosophy, and so on. Once we got to the heart of it, we were able to align everyone and develop a new brand. Quite a nice one, if you ask us.
Ambition
Sopra Banking Software is (well, maybe you've guessed it already) a subsidiary of digital transformation giant Sopra Steria Group that focuses on the banking and financial services industry. Their market is incredibly dynamic, with fierce competition between mega players from the banking IT world, business consultants, IT consultants, and fintech startup starting to disrupt or unbundle the whole industry.

In such a context, marketing well is key, communicating sharply is a must, and showing your best image is crucial to your success. About a year ago, Sopra Software Banking started a rebranding process.

They hired – and dismissed – two high-level branding consultancies without getting satisfactory results. Then, they turned to Enigma to help them get back on track. We were flattered, but also careful: judging by the names of our predecessors, this was going to be a bit tough.

We very soon sensed that Sopra Banking Software's branding problem wasn't really a branding problem (Hint: It almost never is). So we started digging deeper.
Action
Deep analysis based on desk end field research
We started with a thorough analysis of Sopra Banking Software. We needed to understand who they are, what they do and where they're going. Oh, and how. We also needed to make sure that wherever they were going, it was the right place to go.

So we started by carefully studying their visual and verbal identity, their marketing and communications actions, their market, their direct competitors, as well as new players on the field. We compared how these companies presented themselves, how they talked about their business. It allowed us to isolate some best practices.

The qualitative side of our research work turned out to be quite tough. First, we interviewed more than 30 people of various roles, locations and jobs at Sopra Banking Software. The company is a juggernaut: in the past years, it has acquired lots of businesses, each one coming with their own clients, commercial pipeline, technology, products and, of course, real people.

While we're not allowed to disclose the results of this research phase, it helped us understand some key elements of the company's identity. And put us on the right track for the following steps of the project.
Capturing the essence of the company
We used our Creative Footprint methodology to explore the soul of the company. Our approach mixes several elements such as the Why (as theorized by Simon Sinek), the strategic narrative of the company, the Jungian archetypes, and Sally Hogshead's Fascination framework.

This was achieved through two workshops inside Sopra Banking Software beautiful offices in Paris (with no strikes, which was both remarkable and pretty cool). We worked primarily with people from the Marketing and Sales team and reached some very nice results.
The goal of the Creative Footprint methodology is to define and verbalize an accurate description of the company's personality. Once it's confirmed by us and the client, we have common ground. Then we can use the Creative Footprint as a briefing to have our creative team render this personality both visually and verbally.
Verbal and visual branding
Our in-house copywriter worked on the verbal transposition of the brand, defining a verbal positioning and tone of voice for Sopra Banking Software. This language style is to reflect and enhance the brand personality, just as the way you talk as a person reveals who you are deep inside. We also adapted the workshop decisions to create a few variations of the strategic narrative for the company.

Meanwhile, our art director and graphic designers worked on the visual rendering of the brand. After a couple of exploring iterations, they went for a rather clean, colorful and modern corporate identity. The most conspicuous in the new logo is that it breaks with the Sopra Steria Group filiation.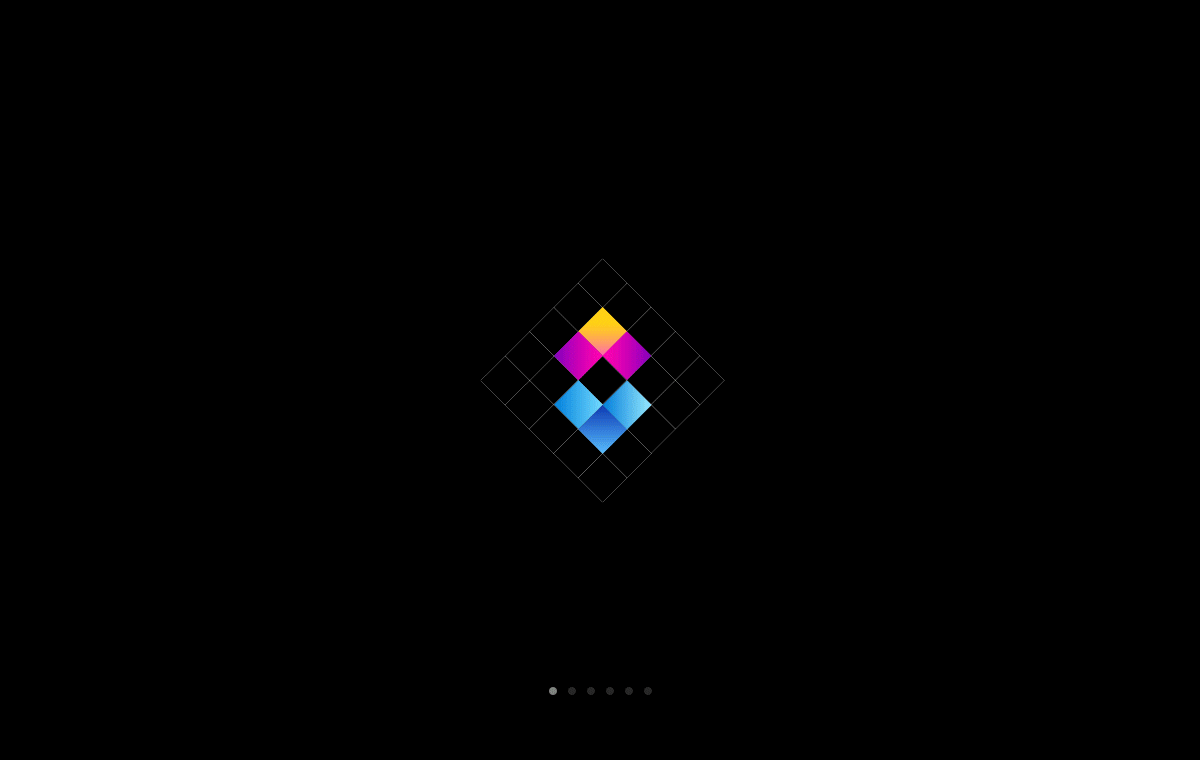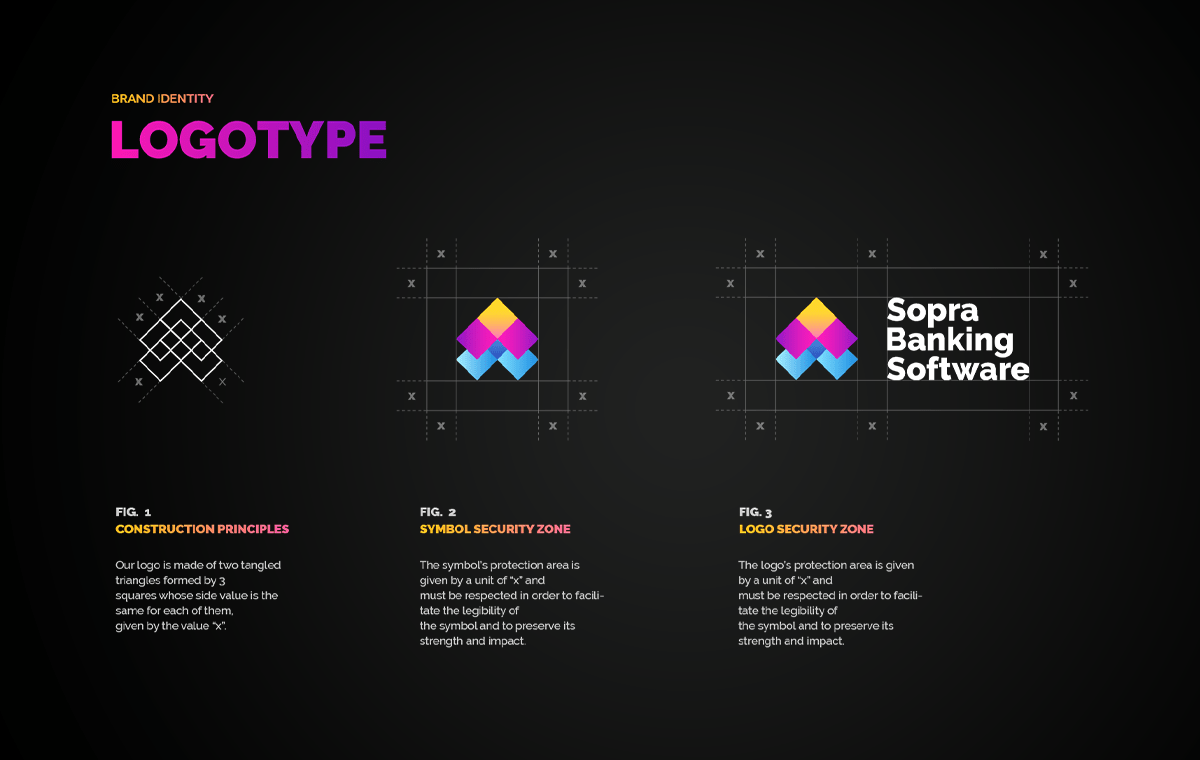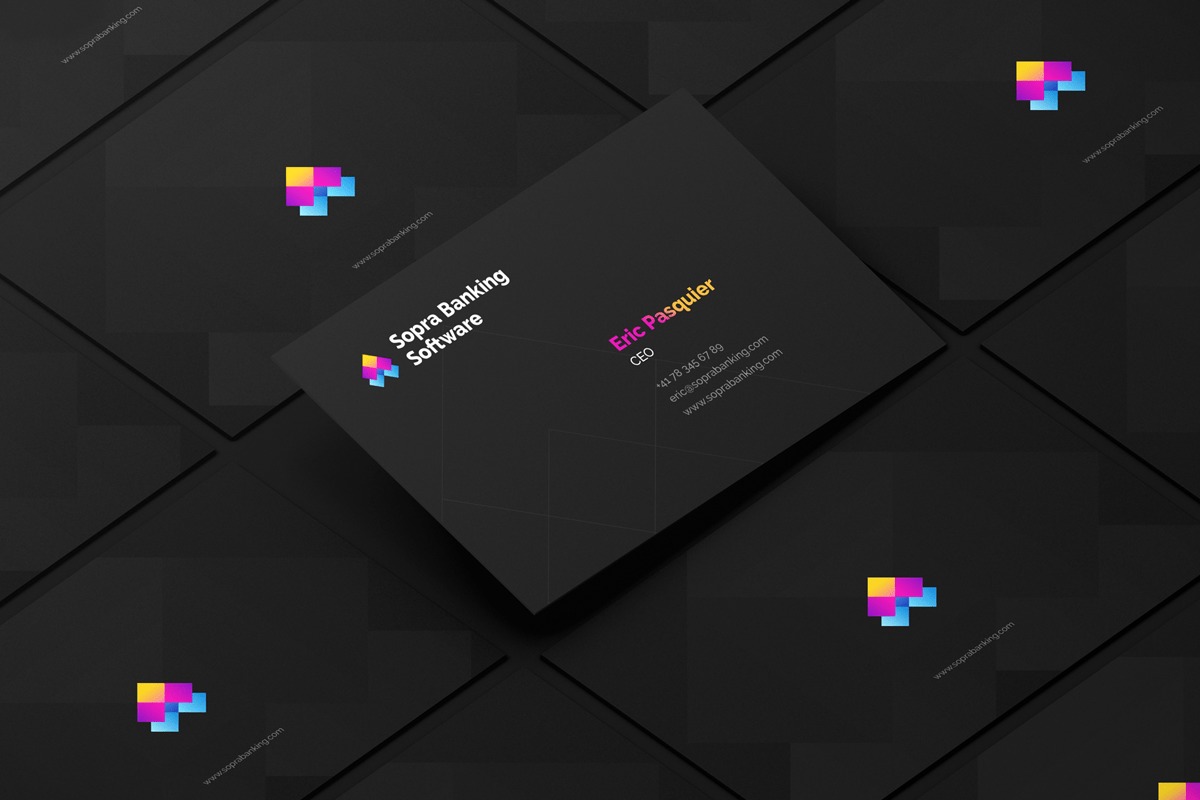 Beyond the logo and fonts, our design team has developed a rather nice, contemporary visual universe: it's made of bright colors and diverse people, mixing urban and natural landscapes, as well as street arts and human relationships.

It reflects the core of the Sopra Banking Software philosophy: supporting banks in helping real people, no matter their gender, religion, ethnics or current location.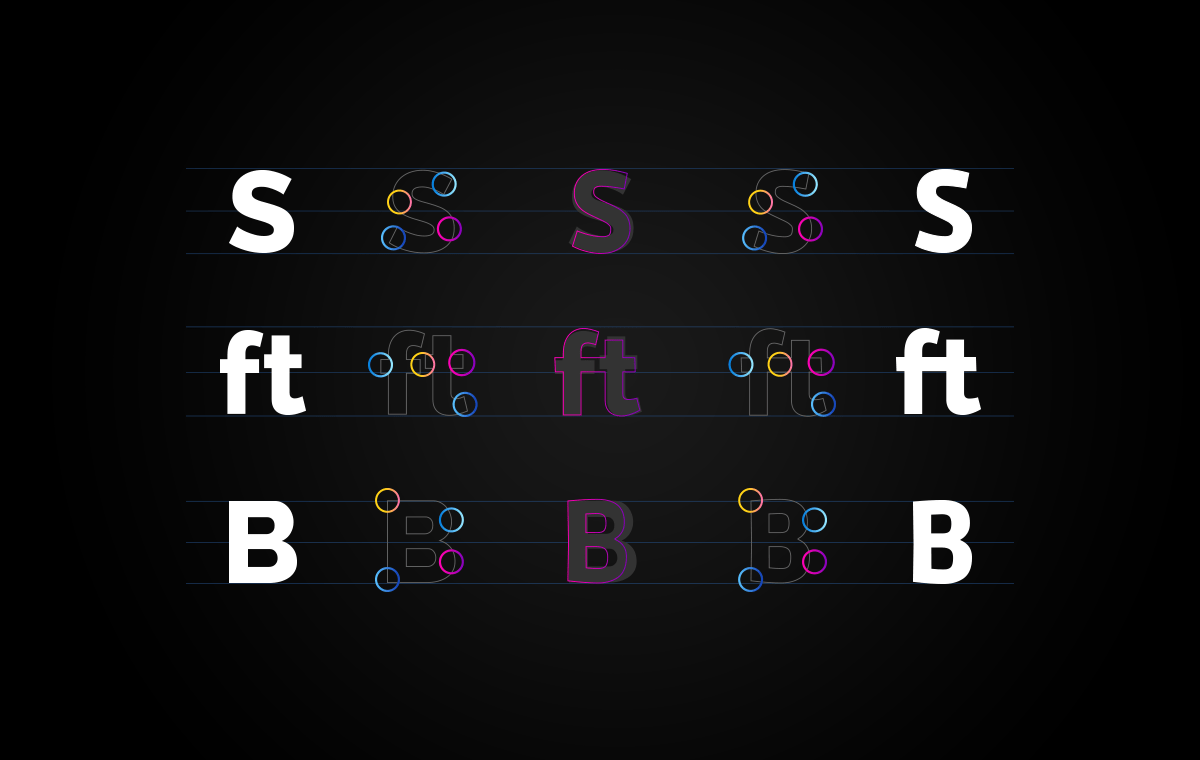 Brand Video
As part of the new brand launch, the management at Sopra Banking Software asked Enigma to create a presentation video telling the story of the brand. We worked with our writers and media production team to develop a script, turn it into a storyboard, gather images and start the editing job. In under 2 weeks, we were able to deliver a short, fast-paced, inspirational video reflecting the soul and heart of Sopra Banking Software.

And we're quite happy with the result.
Impact
After months and months of rebranding failure and despair for Sopra Banking Software, we were able to crack their subtle positioning issue. In less than four months, we went from getting to know the company and their industry to delivering a complete, solid, lasting brand universe.

Of course, the real results will only appear in the following months and years, when the rebranded Sopra Banking Software will be able to communicate a strong image, a focused effort on helping banks survive in this age of challenges, and a clear differentiation among competitors.

But in the meantime, we've helped them get back on track. And we've made everyone happy. So it's already quite a success.