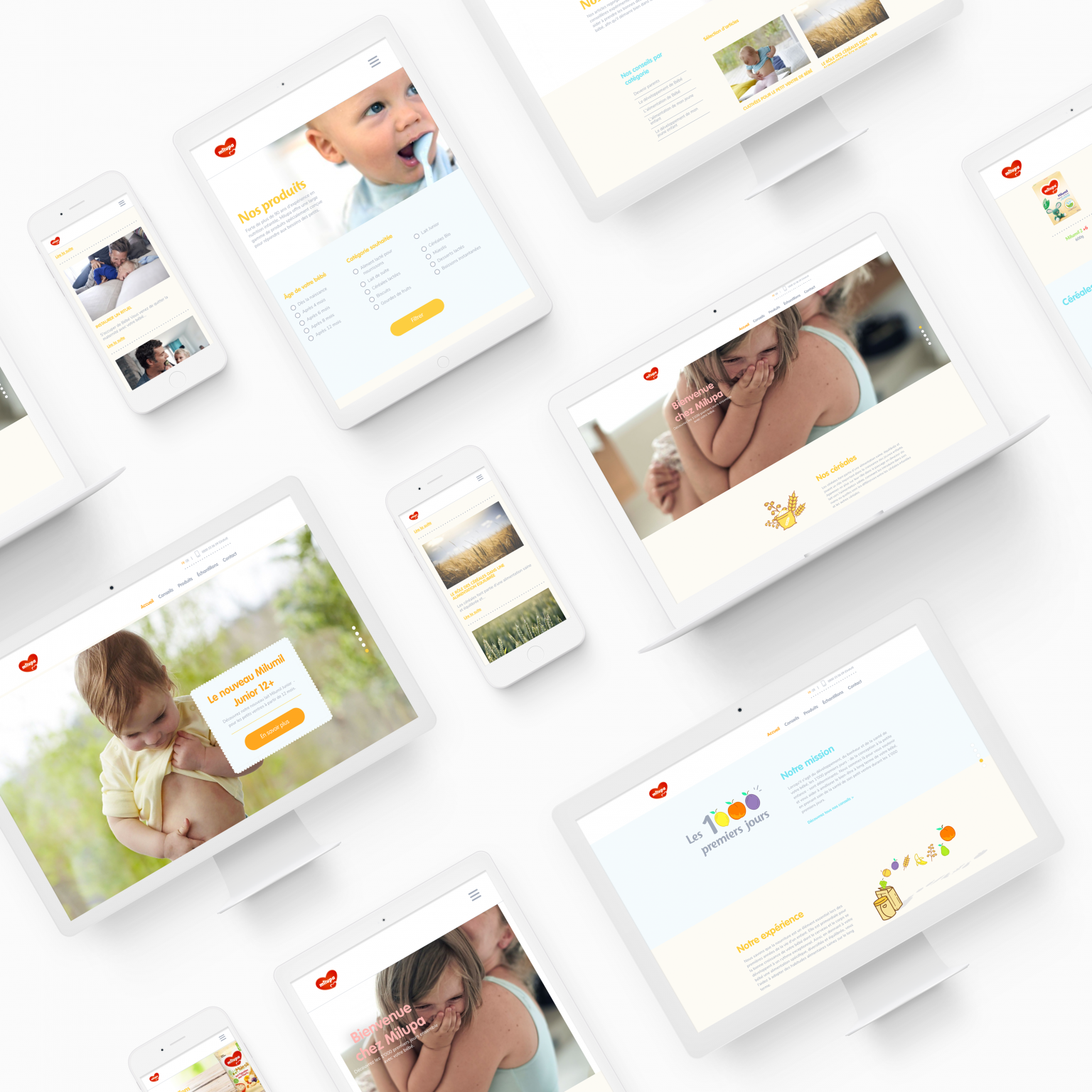 Brand visibility and community building through a website
Milupa
Enigma created and developed a new website for the Milupa brand in order to underline the emotional and sensitive side of the brand in its digital communication.
Ambition
Milupa is a baby food brand targeting parents and young parents and seeks a positive image of well-balanced and healthy food. Those values had to be reflected also on the digital identity of Milupa. Parents should feel the warmth and emotional part of the brand through its online communication.
Action
Enigma created a real universe full of tenderness and emotions for Milupa. True values of harmony and fulfilment were transcribed through digital communication implemented by Enigma on the website of Milupa.

First of all, it was a real research effort conducted on the young parents, on healthy products for babies and core human values that Milupa well represents.

Enigma wanted to make appear a really positive and warm image through this website. That's how Enigma deployed the Milupa brand and its values on digital platforms. First, the team realized a deep analysis of the competition and a deep benchmark. Then, Enigma and Milupa organized a workshop to create the perfect user story for the parents. After that, the studio worked on different universes for Milupa brand before implementing the selected design on the website.


Through the reassuring and warm universe of the website, Enigma also created 15 pictograms, designed from scratch with passion and which perfectly harmonize the Milupa brand. This creation highlights the human side of the brand, in order to make the digital platform more successful.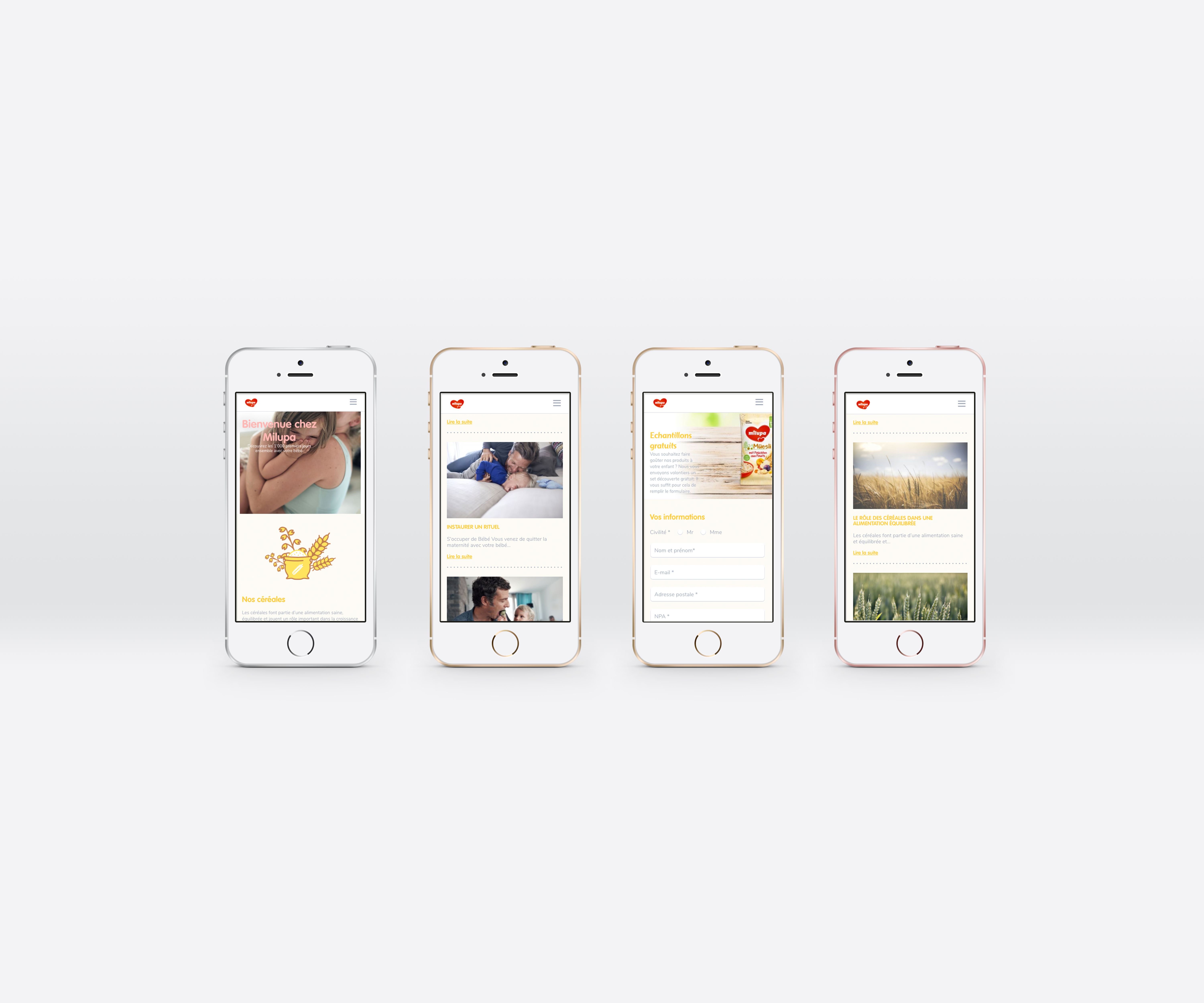 Impact
Enigma imagined and created a website that corresponds to Milupa's main target, young parents. Milupa's awareness has been developed through this new platform and created a community.

As a result, Milupa gained 79% of new visitors along the past two years. As well as provided a good user experience on the platform since people stay for more than 1 minute.